New Ceramic Plates For Food Art
Hey, good people, Hive Lovers! This is still in the new year's phase. So that's good for us trying to explore something new.
Adding to the collection of ceramic plates is one of my favorites because I will also use the plates for food plating.
---
---
---
Through my favorite subscription store, "UP PHOTO STORE" which does provide the necessary equipment for food photography, I am always looking for updates on their collection of plates.
Unfortunately, the large diameter ceramic plate that I need for plating is not ready yet. It's still sold out.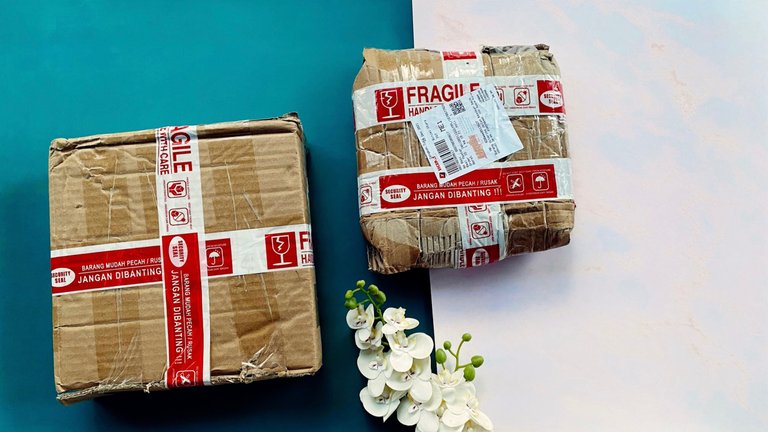 ---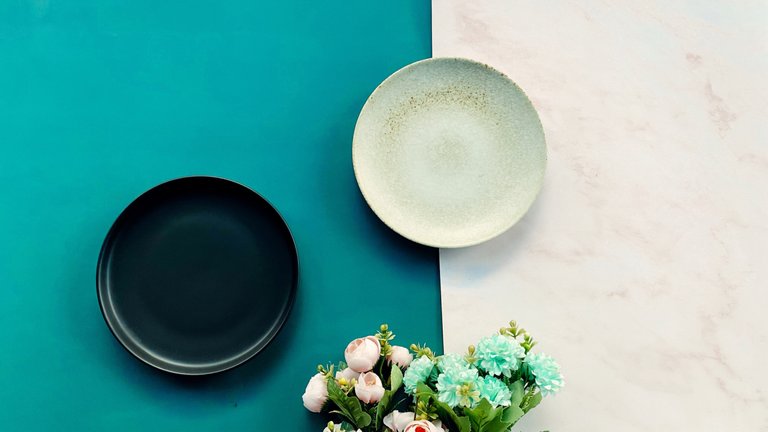 So, I've bought two plates with a size of 20 cm, like a white plate that I always use for plating on my posts.
---
---
---
Good Packaging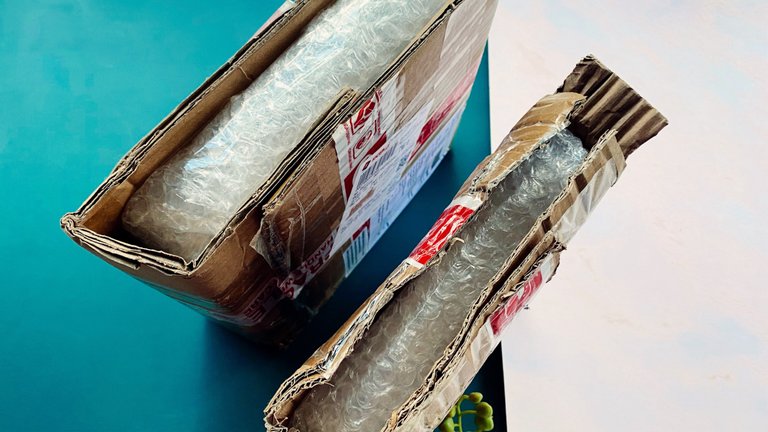 "UP PHOTO STORE" has become my trusted subscription store because it has good packaging. Even though they sent my order from a different city from mine, a different island, the items I ordered arrived without any problems.
That's a great record to make them a favorite one for photo needs. They use bubble wrap which is quite thick, as well as cardboard which makes the ceramics safe inside.
---
---
---
Ceramic in Black
---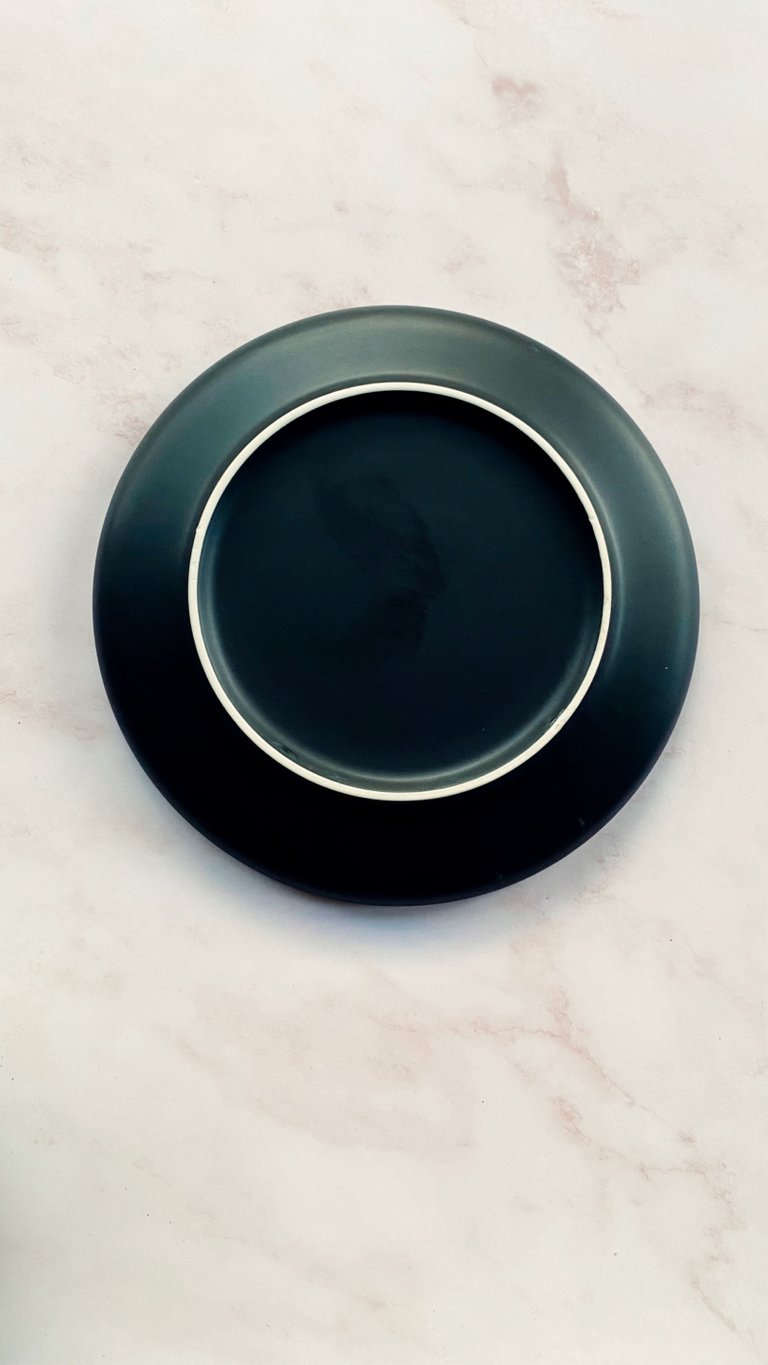 ---
I've always wanted black, and a collection of black ceramic plates with a diameter of over 20 cm is very hard to find. I only found a few collections of black plates made of plastic in the marketplace.
So when my subscription store posted a "ready in stock" black plate, I didn't want to miss that opportunity. Although the size is not big enough. But it doesn't matter. I keep adding a black plate to my collection.
---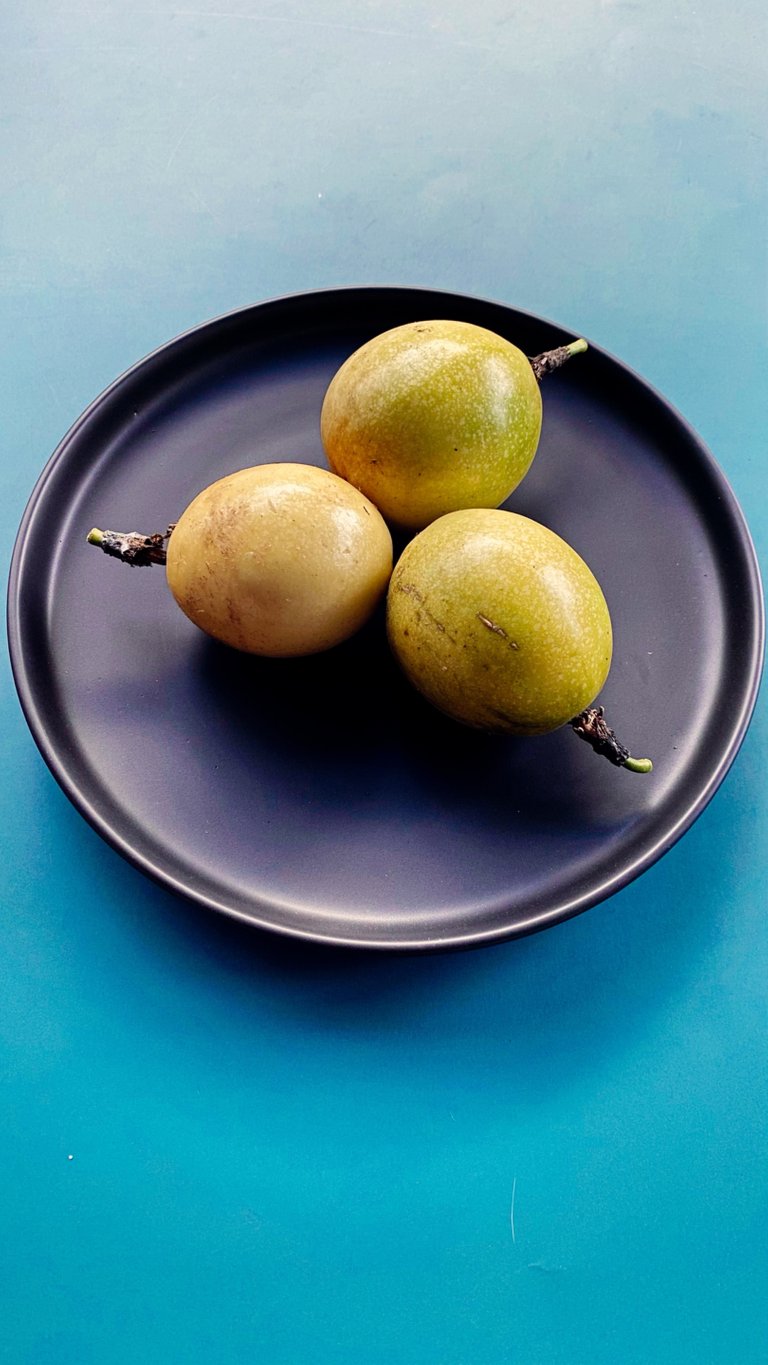 The black color on this ceramic is not glossy. It provides some advantages that I like. The top area of ​​​​the shooting room, or the camera light will not reflect on the plate if using a matte material like this.
I can't wait to use this black ceramic plate for plating with striking colors!
Ceramic in black has a price of "USD3.7"
---
---
---
---
Ceramic in White and Brown
---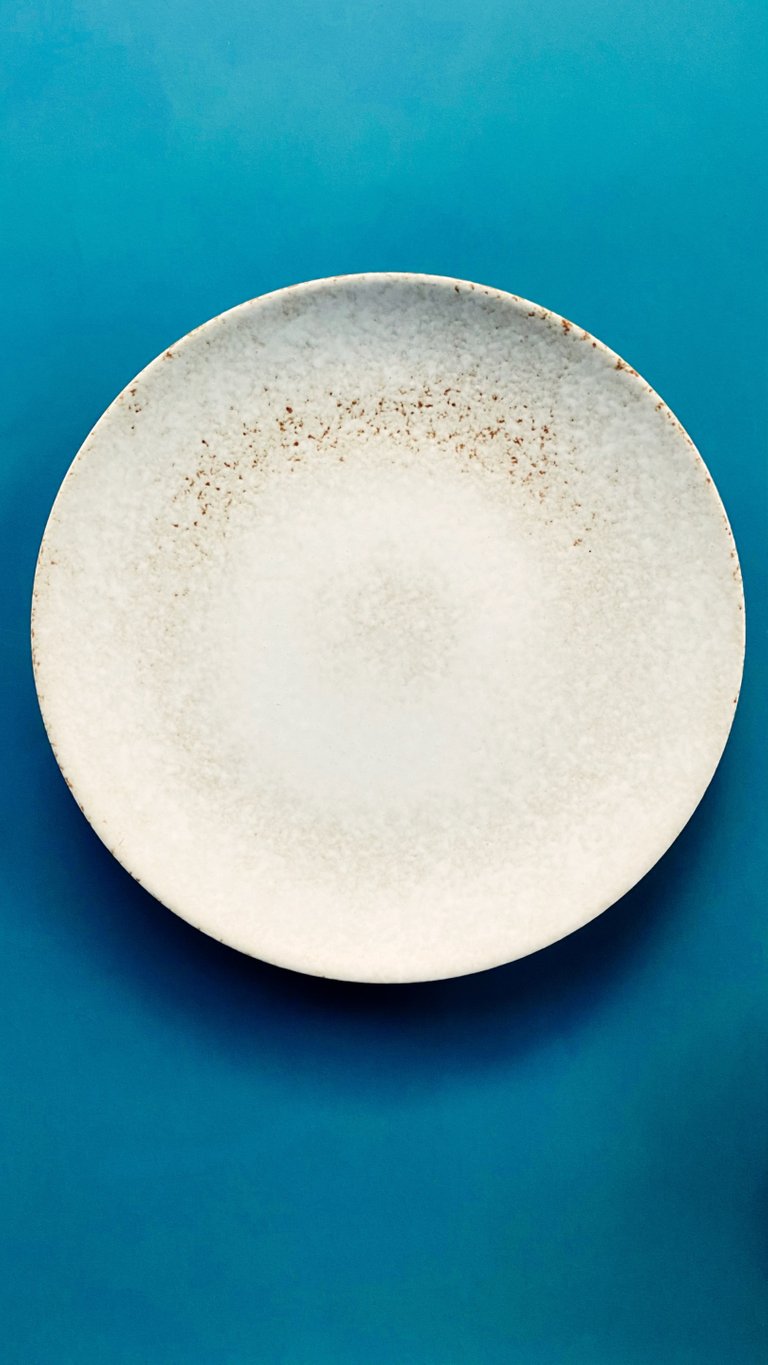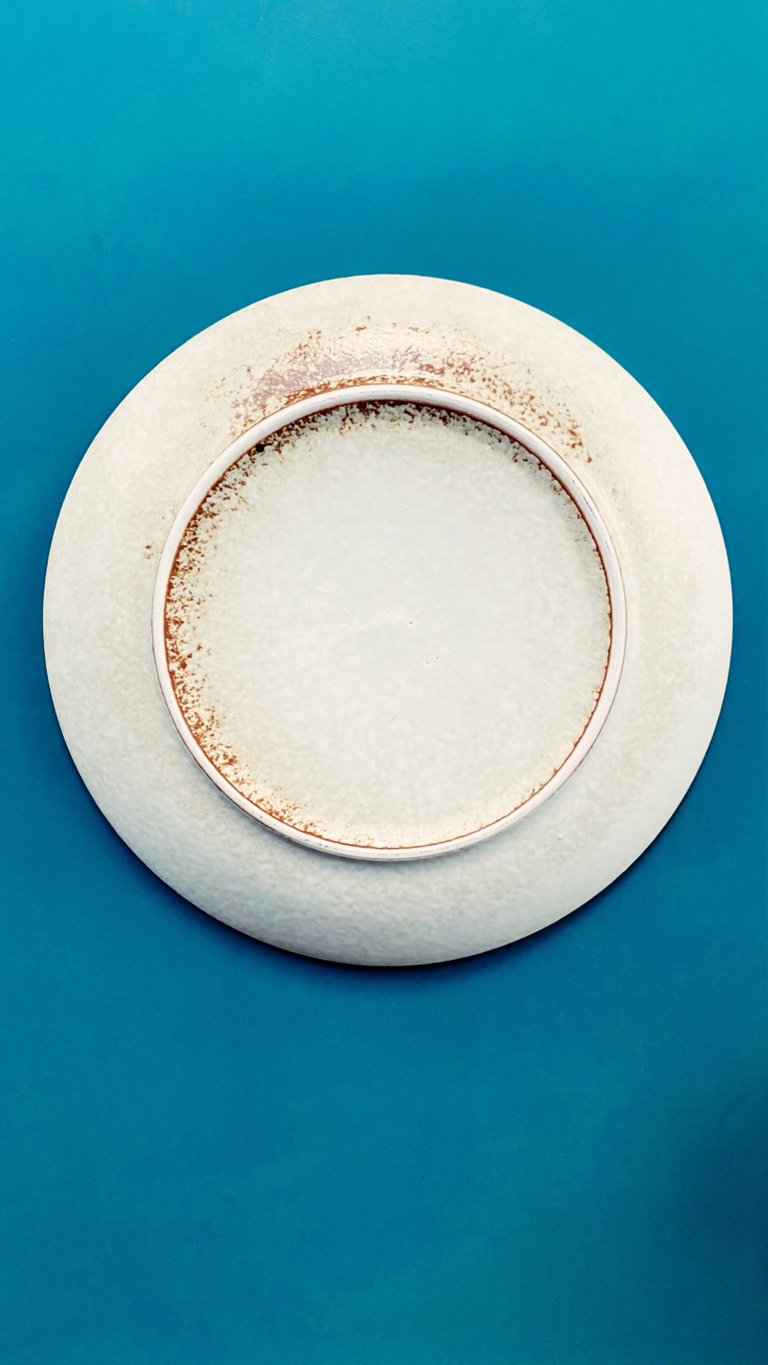 ---
This type of ceramic is also called SHALLOW PLATE. An artful combination of white and brown.
This is the first time I have a collection of plates that are patterned with flat edges, unlike the edges of black ceramic plates which have a slight curve of the lips.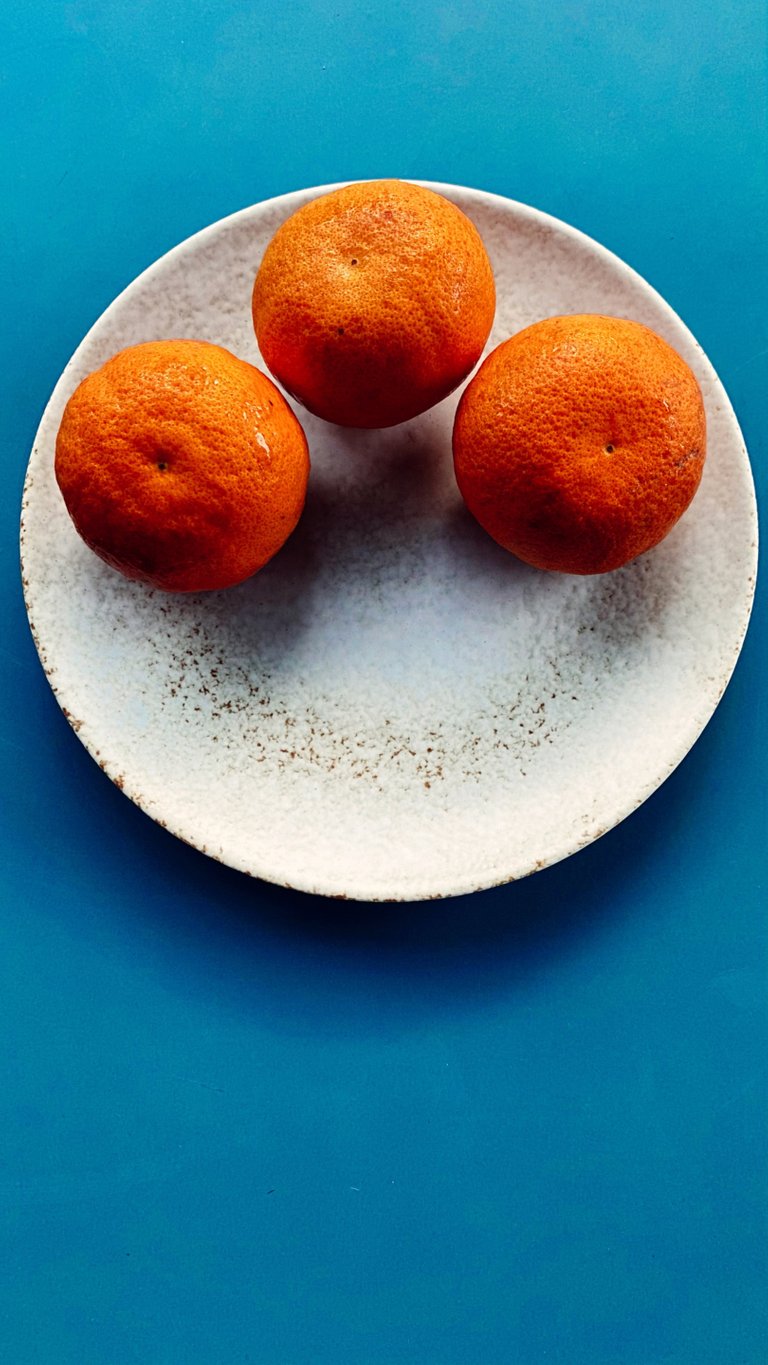 A plate of this pattern costs "USD5". More expensive than the previous one.
---
---
---
As a photo experiment, I used oranges and passion fruits. As for the results, I prefer photos with patterned ceramic plates.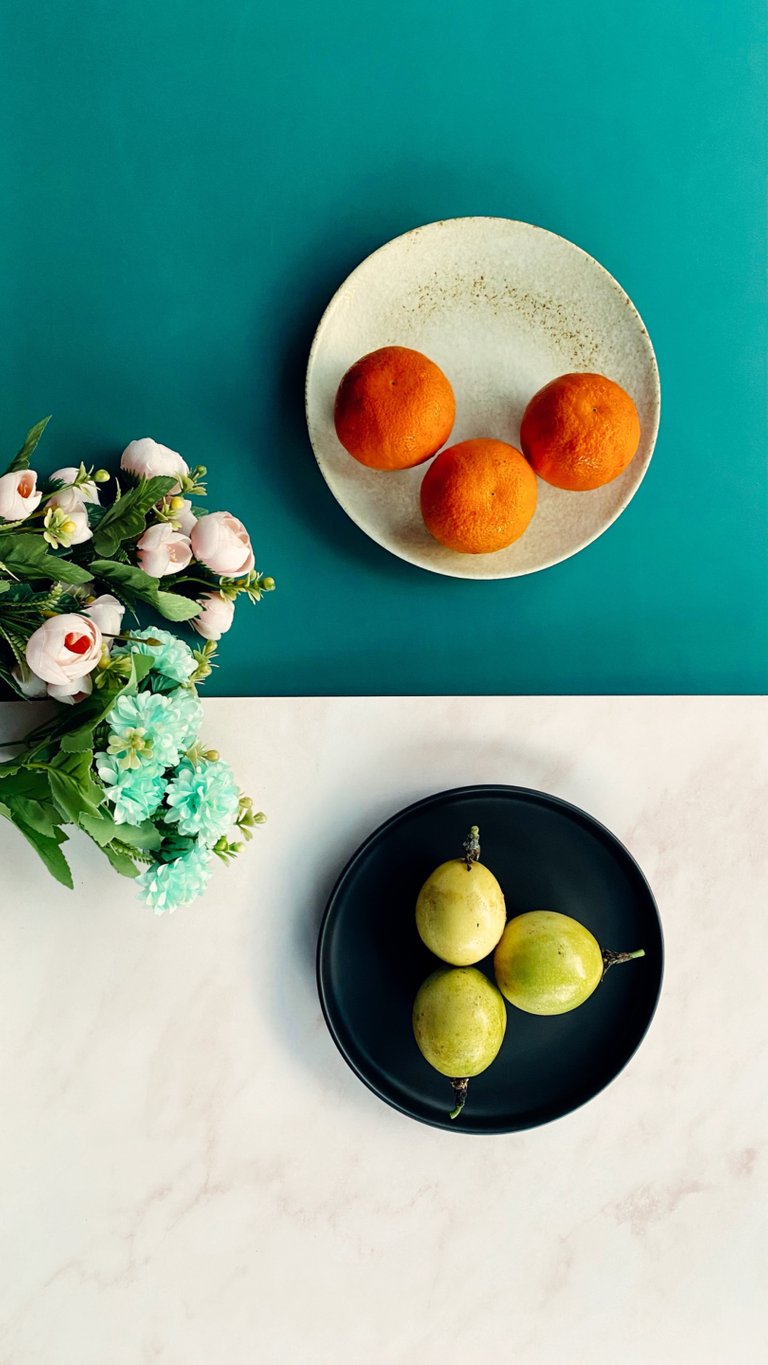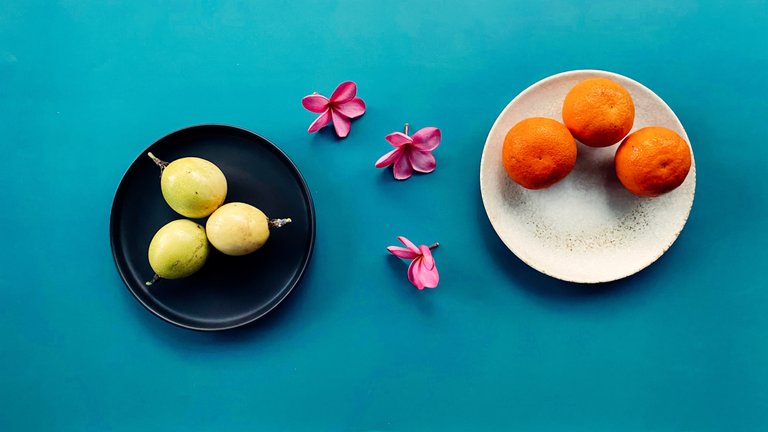 Photographs with white and brown patterned ceramics provide a lively mood. But maybe..., that's because the object of the food is the unprinted surface of the fruit. So it looks good :)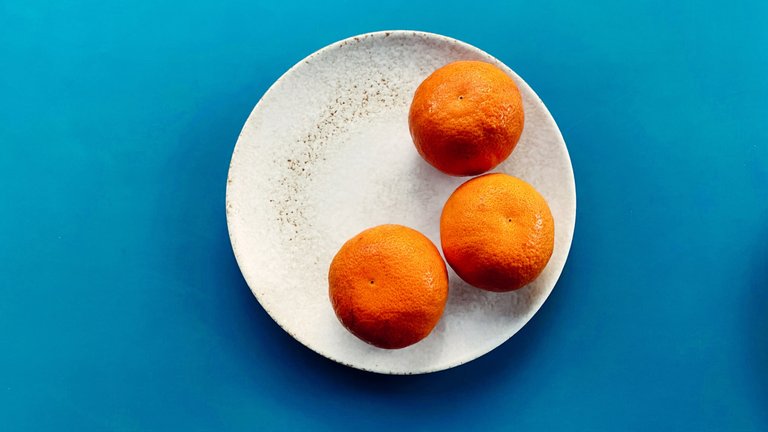 ---
---
---
Meanwhile, photos that use black ceramic plates, look good in their own way. It looks elegant.
---
---
---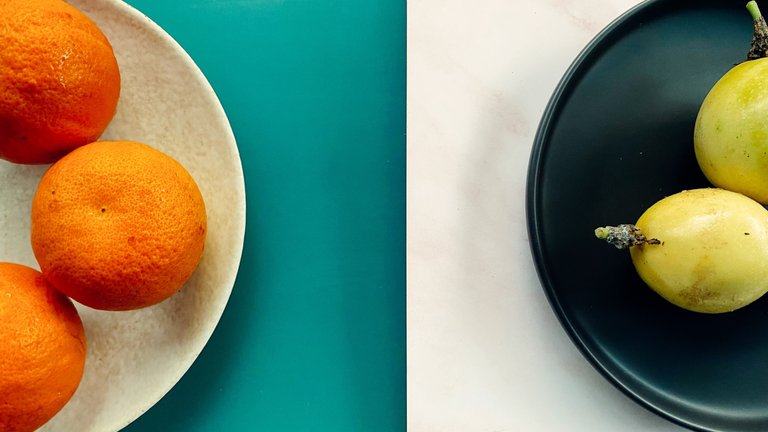 Which of my newest collection of plates do you like? I hope you guys enjoy my new kinds of stuff today :)
---
---
---
Thank you for reading my blog and reblog if you want my blog this time worthy of reading by others.
---
---
---
Best Regards,
Anggrek Lestari
---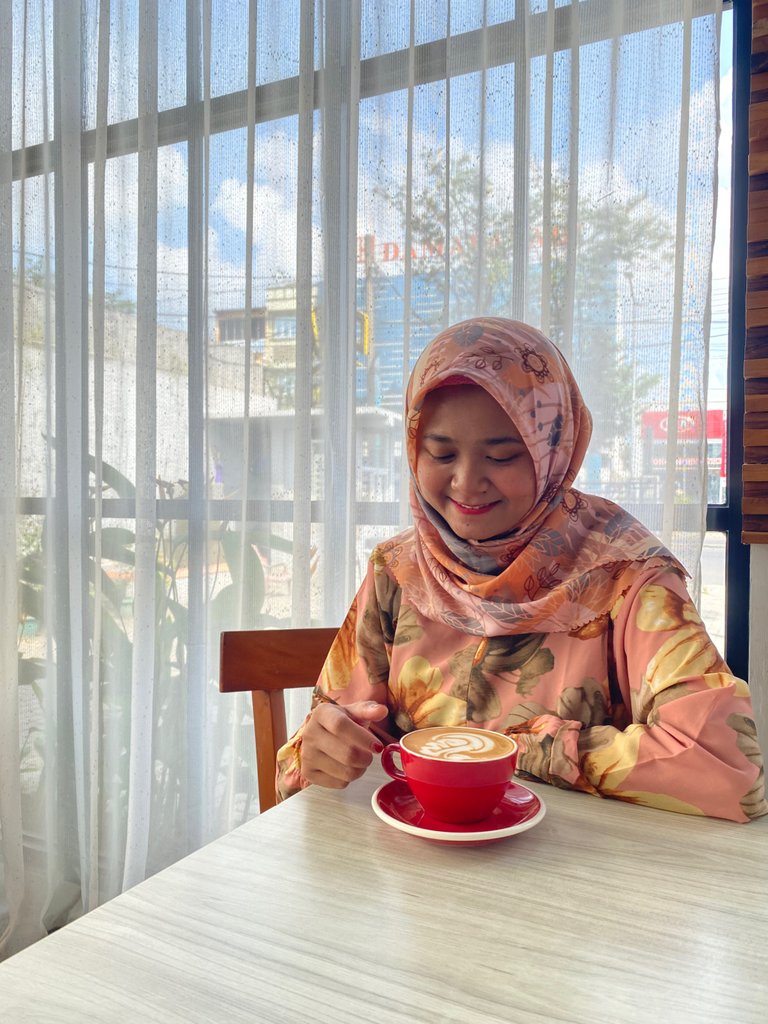 Who is Anggrek Lestari?
Anggrek Lestari is an Indonesian fiction writer who has published two major books. Now She is a full-time content creator. She has a goal to share life, poem, food content that makes others happy and can get inspiration.
Make sure you follow her blog as well for some interesting discussions about life other than food.
If you need a copywriter for your projects, Anggrek Lestari will be ready to help you.
Contact Person: authoranggreklestari@gmail.com
Discord: anggreklestari#3009
---
---
---