Nostalgic About Food Together With My Mom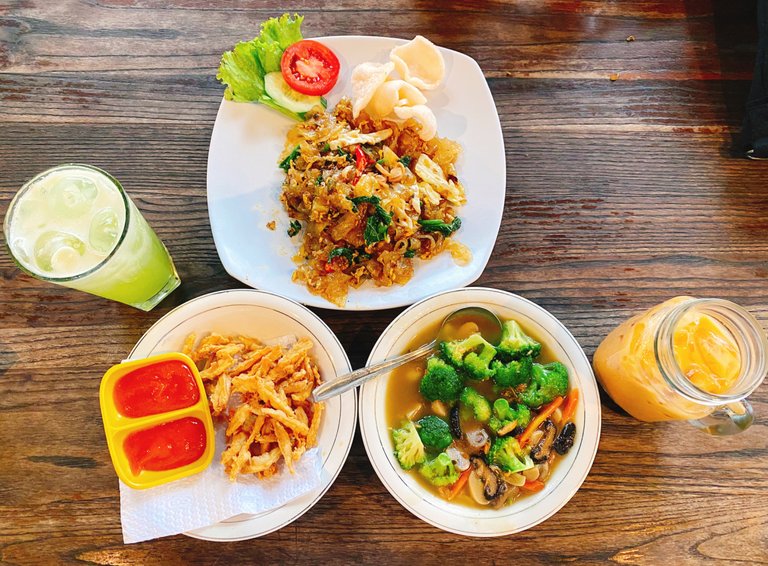 Sunday. Actually, there's nothing special, especially since we're not workers who can only take the weekend off. But it will be different when your mother pulls your blanket and wakes you with her request. Who can refuse the mother's request? :)
Since morning my mother has been waking me up just to find a place to dine out for us. I really suck at getting ready to leave in the morning, especially because I want to carry out a fairly long me-time routine this morning. Lol.
So I agreed to take my mother out for lunch. We have a kind of nostalgic place. It's like a place we always go to if we have a special moment first. Mother chose "Dylan Coffee".
My mother is difficult to invite to other places. "Dylan Coffee" is the closest cafe in our house which is convenient for my mom. Indeed, nowadays there are many cafes around the same location. But because of memories and comfort reasons, my mother didn't want to move. It does not matter.
---
---
---
OUTDOOR SPACE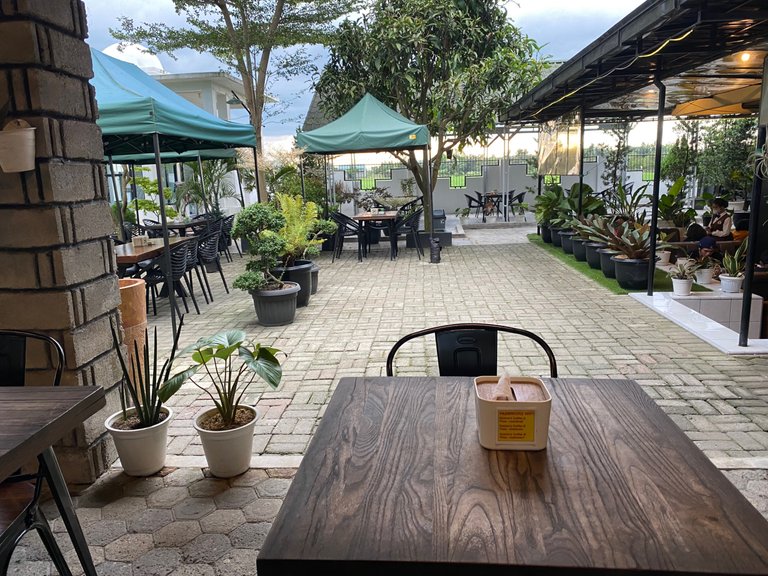 We always choose outdoor space which is fresher than indoor. It wasn't a very sunny day, but it didn't matter. Indeed, when we ate that time, it was pouring rain. But we really like it. It was like a romantic mother and daughter moment, and we talked about sweet things. :)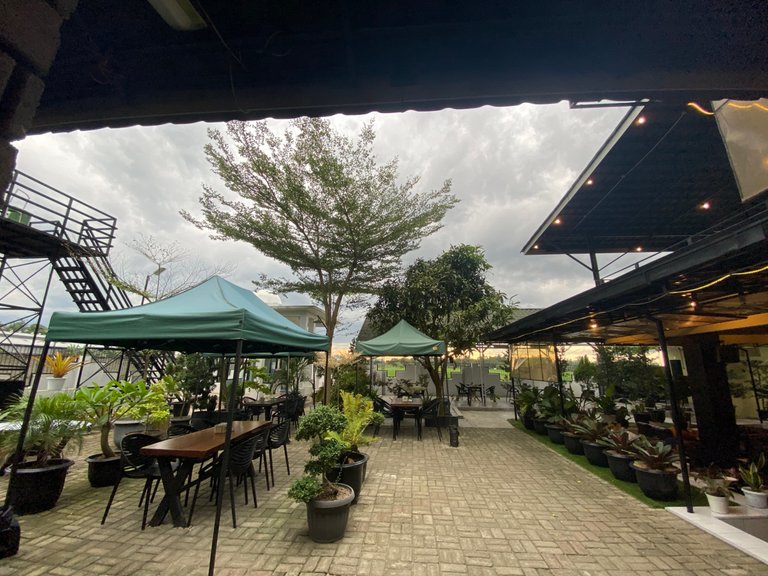 ---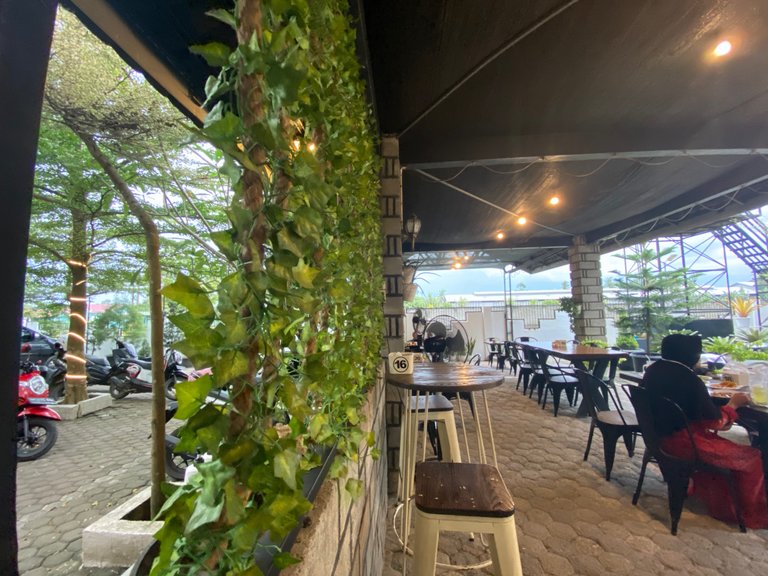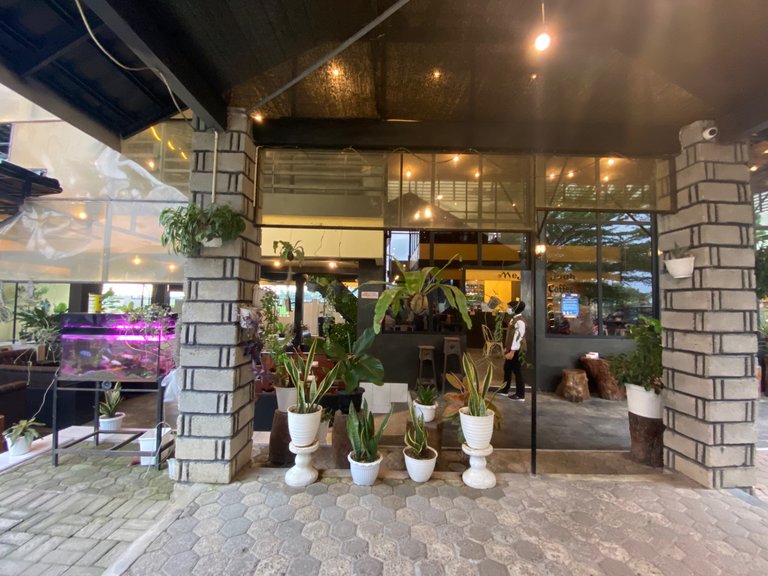 ---
The outdoor space at "Dylan Coffee" is like a terrace with lots of ornamental plants. It feels homey. So outdoor space is more recommended than indoor atmosphere which seems rigid and limited-minded.
At the end of the outdoor space, we can see the rice fields. If we come when the rice fields are green, it will be a beautiful sight.
The rice fields are also the reason we chose this place to spend time alone. At least we have a decent place to talk jokes in this place.
---
---
---
OUR ORDERS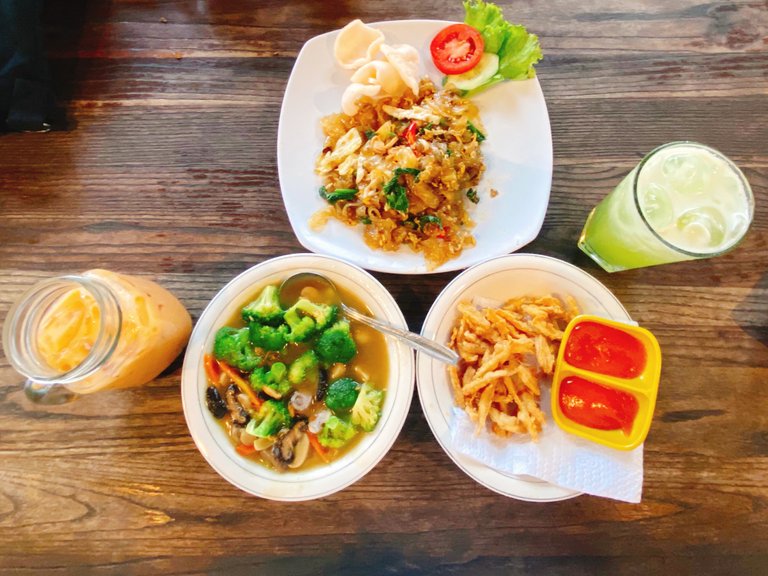 Talking about nostalgia, it wouldn't be exciting if we didn't order a menu that has many memories in our lives, as well as this place. So we ordered the memorial menus.
---
MY MOM'S ORDER
My mother ordered black pepper beef served with rice. For the drink, my mother chose melon juice.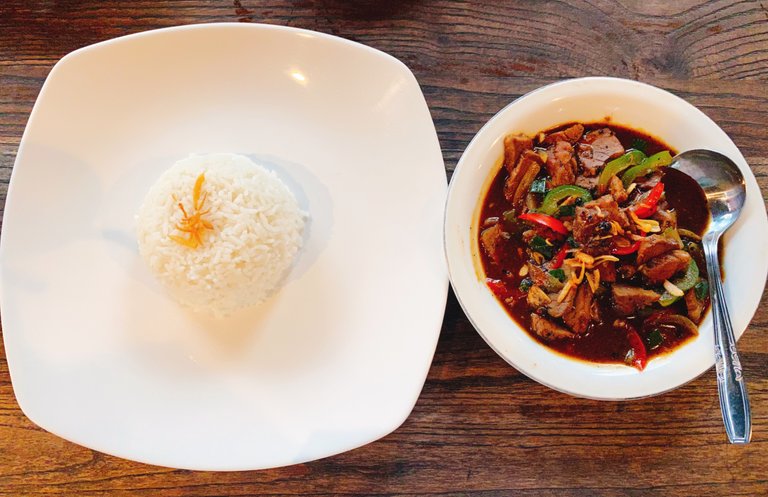 ---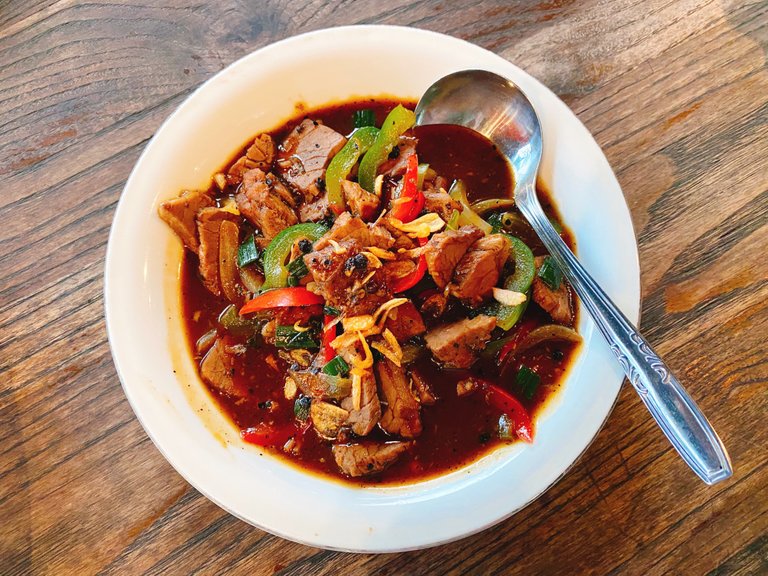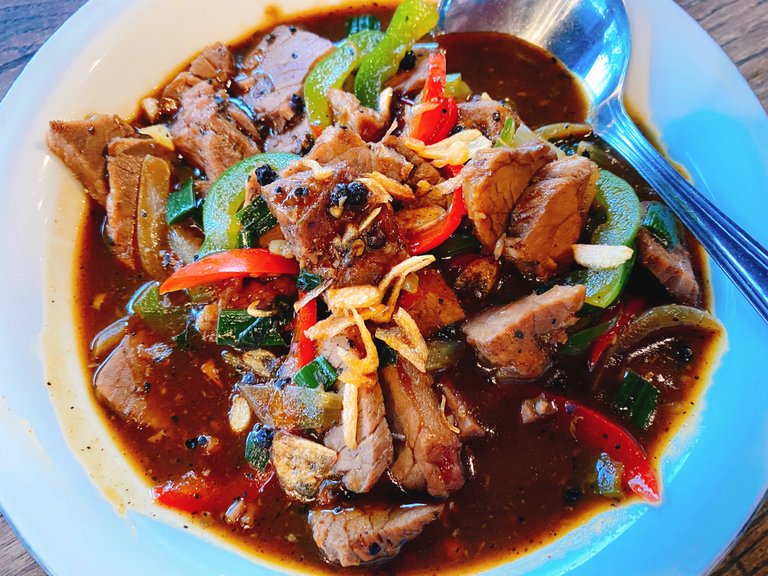 ---
Black pepper beef is the favorite menu of my mother and late father. So my mother wanted to remember the times when she was with my dad. I also miss my late father very much :(.
---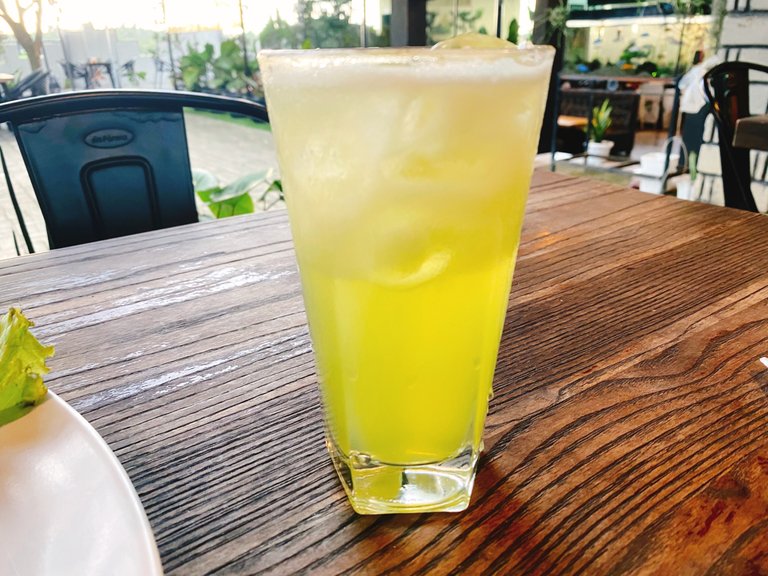 As for melon juice, it is my mother's favorite drink. My mother loves the fragrant melon and the fresh texture. Also not too sweet. So my mother rarely orders other juices if melon juice is available at the place.
---
---
---
MY ORDER
My order, Kwetiau (rice noodles)! This is my favorite menu. If you follow my blog for a long time, you will find a lot of posts about the Kwetiau (rice noodles) I order when I go out for a meal.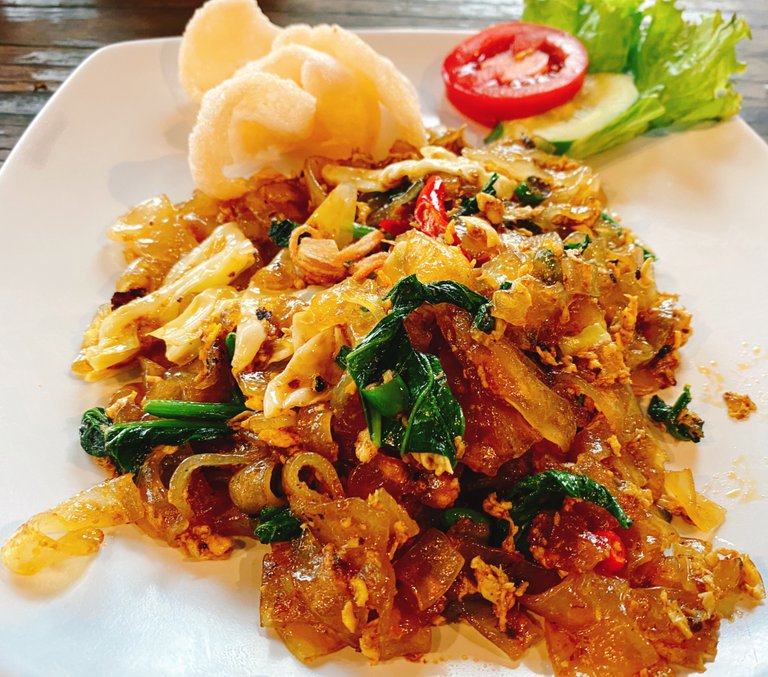 Kwetiau (rice noodles) has always been my nostalgic menu, connecting me with my mother, and the difficult times of our family.
For us, Kwetiau (rice noodles) was the most luxurious food at that time which could look like a luxury meal in a restaurant. Although my mother only served kwetiau with eggs.
---
---
---
When I was sick, my mother also cooked me Kwetiau (rice noodles), to encourage me to get well soon. Likewise when I celebrate a special day, birthday, or win in various competitions that I participate in.
Until now, the taste of the Kwetiau (rice noodles) remains the same. Warm, full of love, and the taste is simple but makes me happy.
One more thing that is the best reason to chooseKwetiau (rice noodles), it is fairly safe to order food at a place where you are not sure the food is good. Kwetiau is fairly easy to cook. So it's very strange if there is a restaurant that fails to cook kwetiau. :)
---
---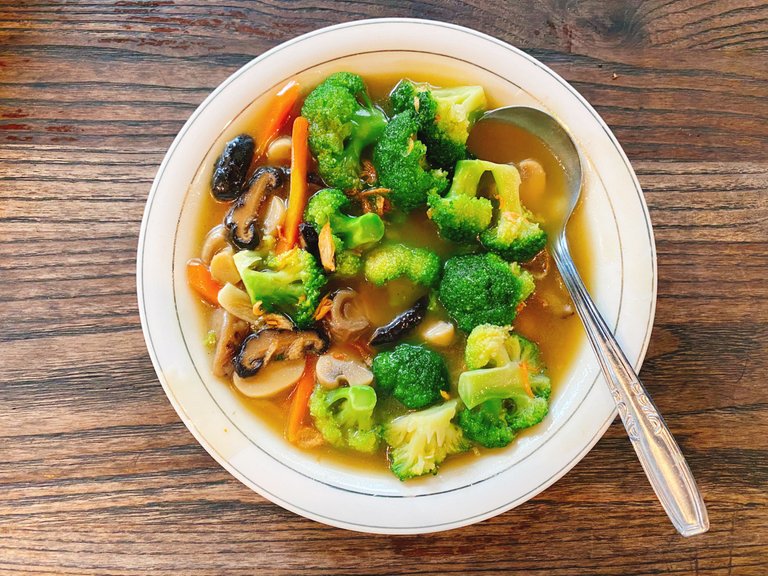 ---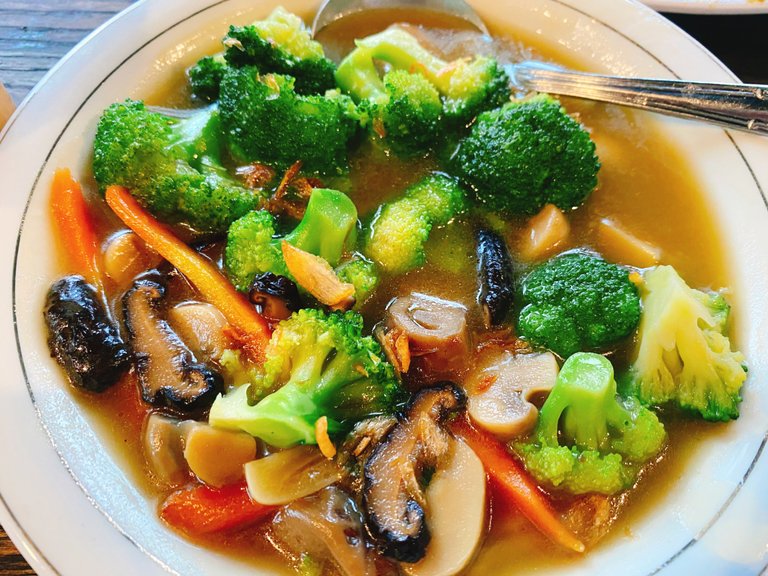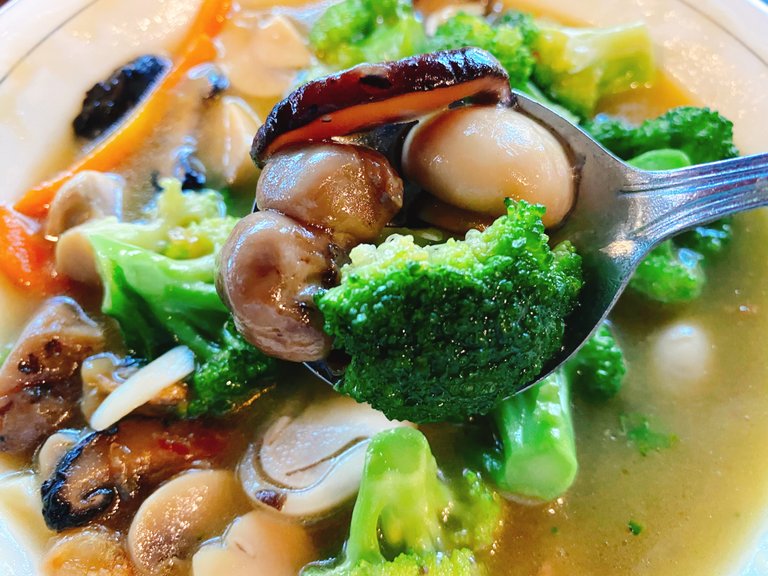 ---
---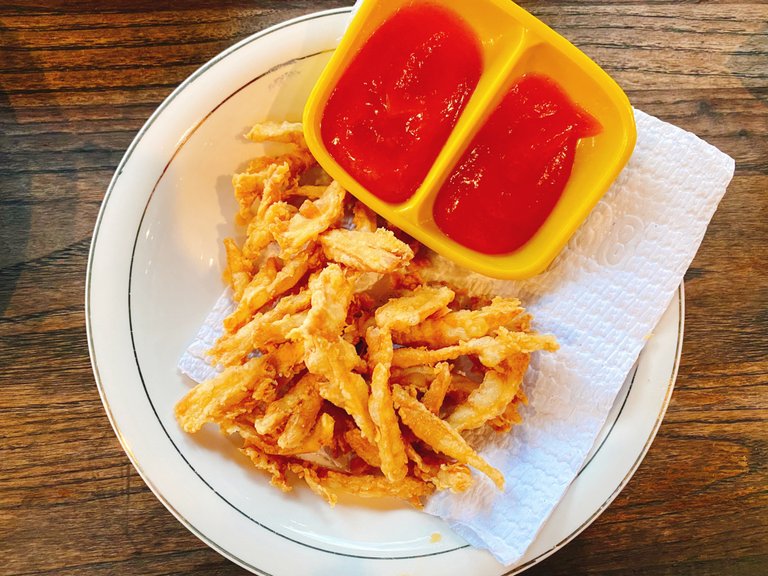 ---
For another menu, I ordered broccoli with mushrooms. I can't forget the crunchy broccoli when eating at a restaurant!
For the snack, I ordered the crispy mushrooms which are perfect for a snack when my mother and I chatted.
---
---
---
For drink, I ordered Iced Thai Tea. I don't like tea over coffee. But if it's mixed with milk, I like it. This creamy and savory drink, again and again, reminds me of my late father who loves this tea. :)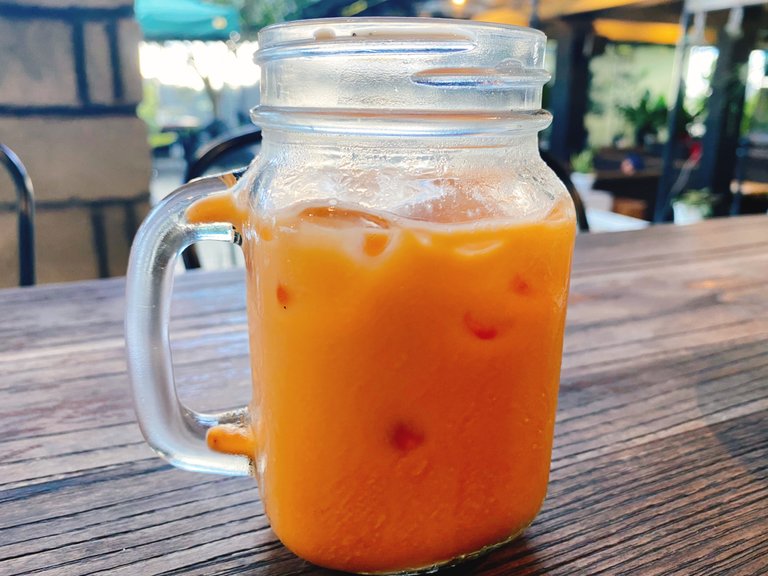 ---
---
---
All orders at this place are comfortable things for us. They all taste good too, and I don't need to comment on that. It was quite tasty and did not disappoint. That's also why I still and will return to this place. :)
---
---
---
It's been a happy week for the two of us to spend together. We did talk about the days behind. But it actually makes us grateful, smile, and then realize that no matter how difficult our lives are, at least we still have each other to support each other.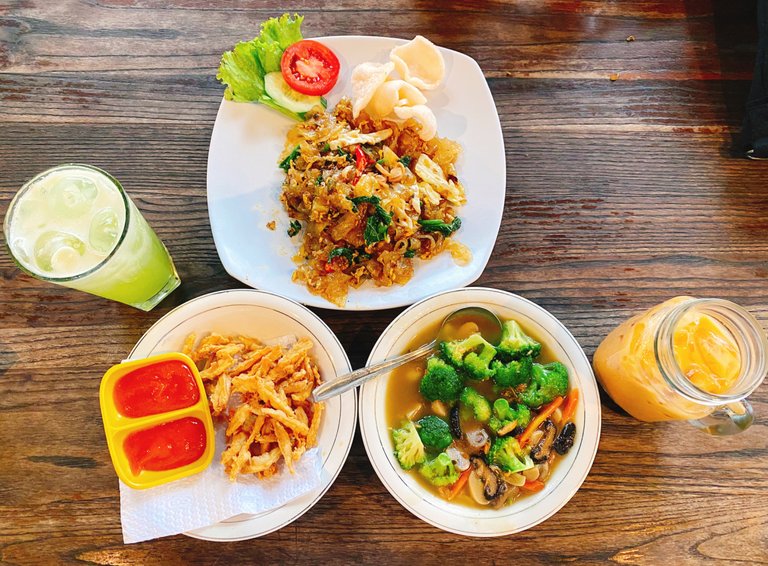 ---
---
---
Thank you for reading my blog and reblog if you want my blog this time worthy of reading by others.
---
---
---
Best Regards,
Anggrek Lestari
---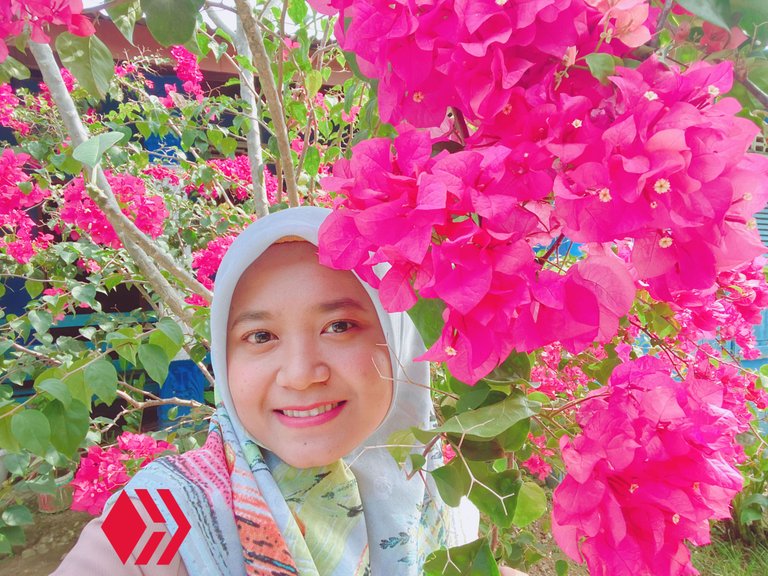 Who is Anggrek Lestari?
Anggrek Lestari is an Indonesian fiction writer who has published two major books. Now She is a full-time content creator. She has a goal to share life, poem, food content that makes others happy and can get inspiration.
Make sure you follow her blog as well for some interesting discussions about life other than food.
If you need a copywriter for your projects, Anggrek Lestari will be ready to help you.
Contact Person: authoranggreklestari@gmail.com
Discord: anggreklestari#3009
---
---