Moving Betta Fish To New Aquariums

---
I was surprised by what I did. The beauty of the betta fish made me not realize that I had bought ten betta fish!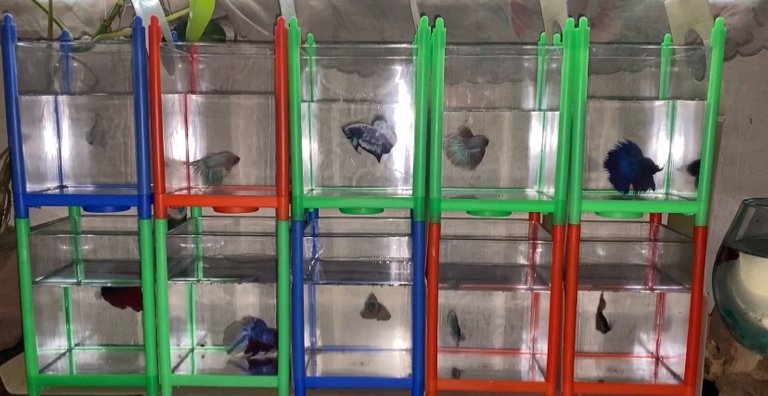 At first, it was quite difficult for me to place them all because they cannot be placed in the same container. Betta fish will fight and their fins will tear down if they are in the same container. Even if the betta fish must have been placed in different clear containers, they will still act aggressively to attack and that makes them easily stressed.
---
---
---
So I decided to buy aquarium tanks for all my betta fish. I bought 10 aquarium tanks in various colors, green, red, and blue.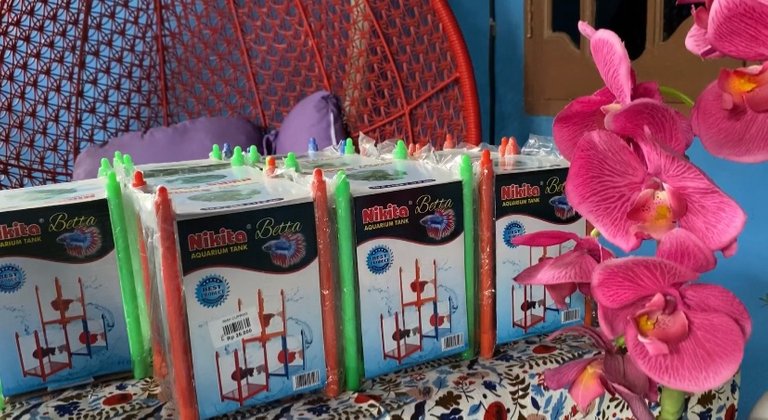 ---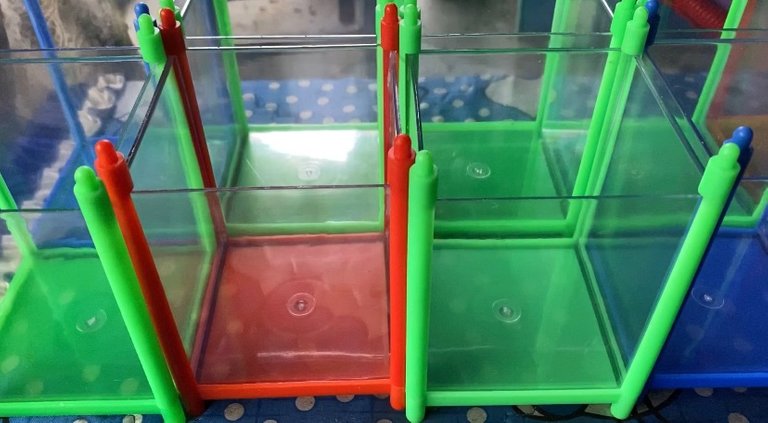 ---
One aquarium tank costs IDR 25.OOO / USD 1.78, with dimensions of 12.9 cm in high and 10.8 cm on the other side.
---
---
---
So in this video, I will share my activities of moving betta fish to new aquariums.
Before being completely transferred to a new container, the temperature of the water in the new container must be equal to the temperature of the water in the old container. So, put the old container in the new container for a few minutes, then transfer the fish to the new container.
---
---
---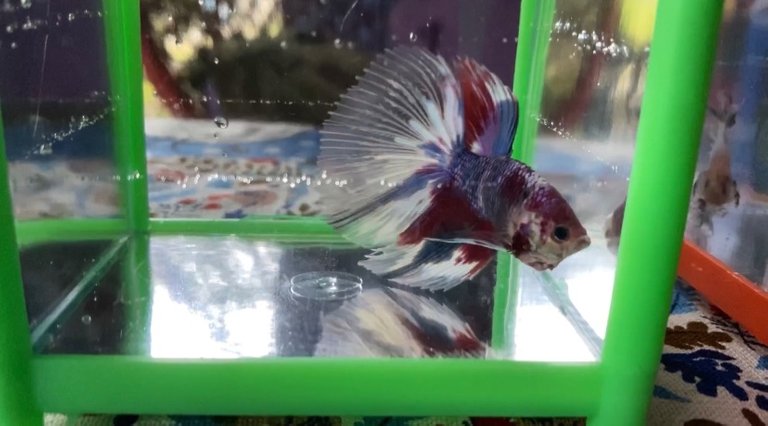 An aquarium tank with a color frame model on all sides is a popular type of aquarium tank here. We can see the fish in it clearly. The most important thing is that we can save space! That is cool!
We can arrange the aquarium tanks in stages. But the thing to note is don't forget to put a separator in the form of cardboard or from pieces of used cardboard. Giving this bulkhead/separator so that the fish are not stressed.
Each day, the separator should be opened for a maximum of 15 minutes for the betta fish to see other fish, to maintain the aggressive act, and allow the fish to develop their fins beautifully. If we are not diligent in opening the separator, the fish will likely become quiet, and the betta fish will not want to open their fins.
---
---
---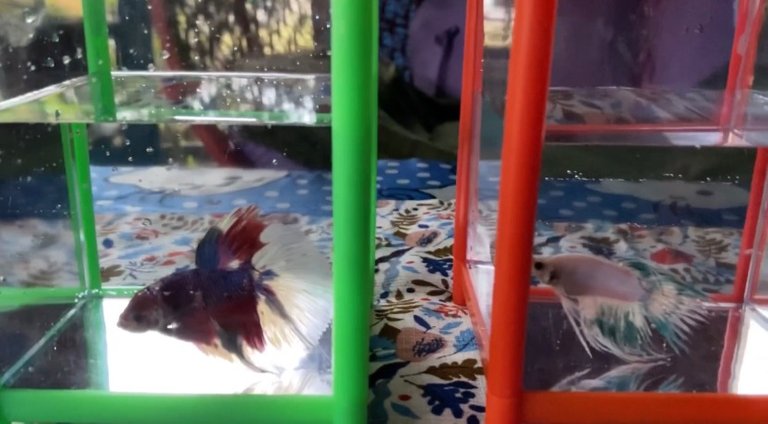 ---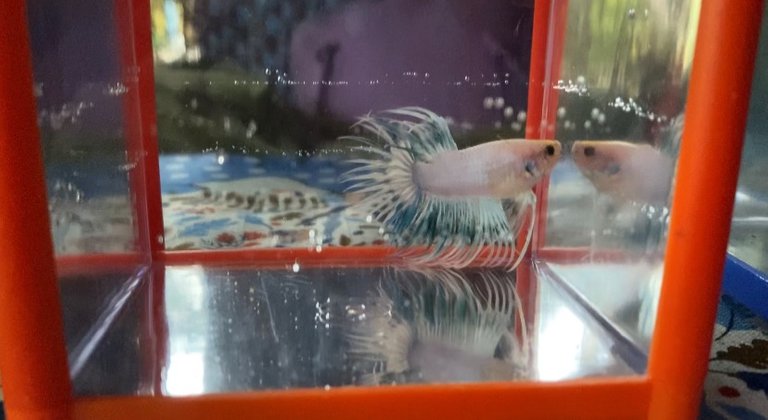 ---
I'm glad I finally got them in the right place. Please welcome, my new Betta Fish Collection!
Enjoy my video!
---
---
---
Camera: iPhone 11
Editing: Inshot Apps
Music: Blue Window by Jeff Kalee via Inshot Apps.
---
---
---
Thank you for watching my vlog and reblog if you want my blog this time worthy of reading and watching by others.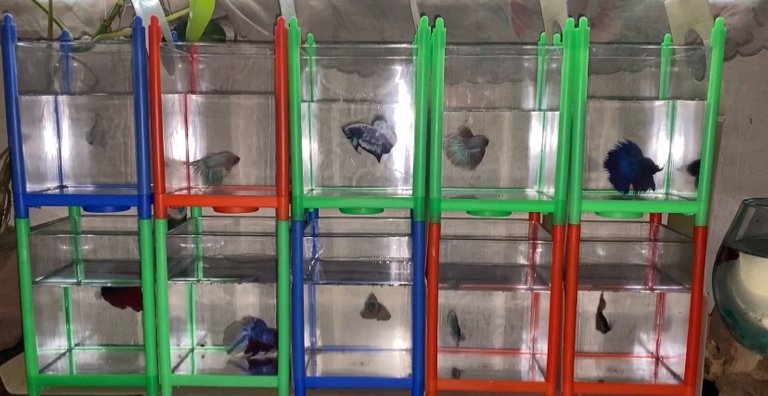 ---
---
---
Best Regards,
Anggrek Lestari
---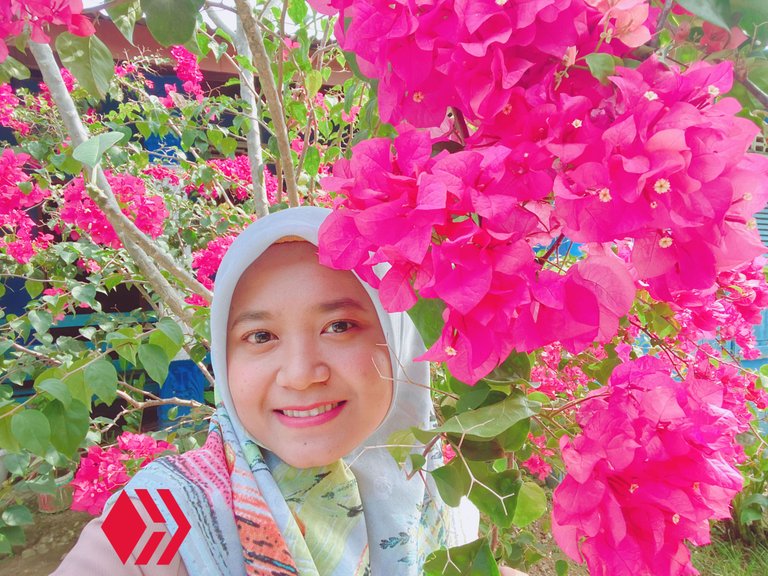 Who is Anggrek Lestari?
Anggrek Lestari is an Indonesian fiction writer who has published two major books. Now She is a full-time content creator. She has a goal to share life, poem, food content that makes others happy and can get inspiration.
Make sure you follow her blog as well for some interesting discussions about life other than food.
If you need a copywriter for your projects, Anggrek Lestari will be ready to help you.
Contact Person: authoranggreklestari@gmail.com
Discord: anggreklestari#3009
---
▶️ 3Speak
---
---