The Night After Getting Vaccine, Soup, and Warm Hugs
Sometimes, the warmth of a cup of soup is like the warmth of a hug that understands your restless chest or being constricted wanting to explode with your problems.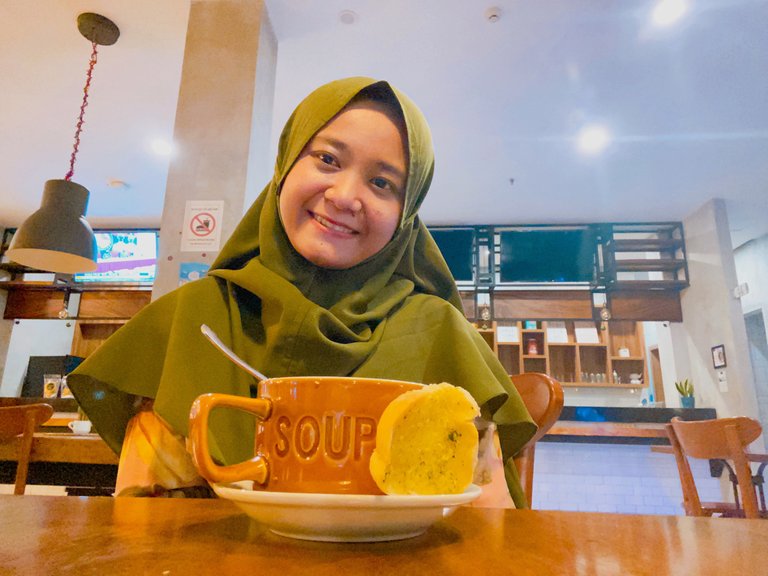 ---
Have you ever felt a lot of people are there for you, but nothing really know about you at all? But, it's no one's fault. Yep, nope. Because we all have our own life responsibilities that we carry, right? Others are just being supportive, but all the decisions are yours. Ready or not. And time keeps ticking, or sometimes it seems to stop, just in your head because you hate to think about time.
---
---
---
A warm soup with a creamy one with a sprinkling of pepper and celery, and maybe a little splash of memory that has been created in the past. Tonight it accompanies me after today I got my first dose of vaccine.
My hands are in pain, but that's okay. So I stopped at a decent place to stop for today, and also for where I was staying the day. I have to go out of town to get the "PFIZER" vaccine because the vaccine stock in my city is no longer available.
---
---
---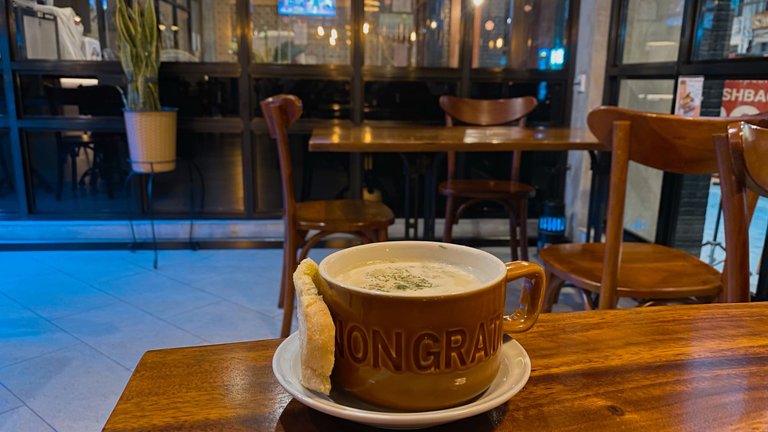 ---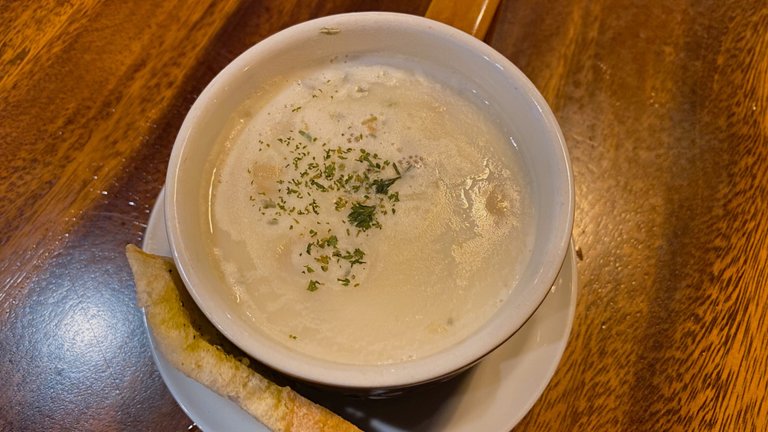 ---
I enjoyed a portion of mushroom soup served with a garlic toast. Yummy!
---
After finishing my soup, the night atmosphere is too bad to miss for taking pictures. So I did some shooting.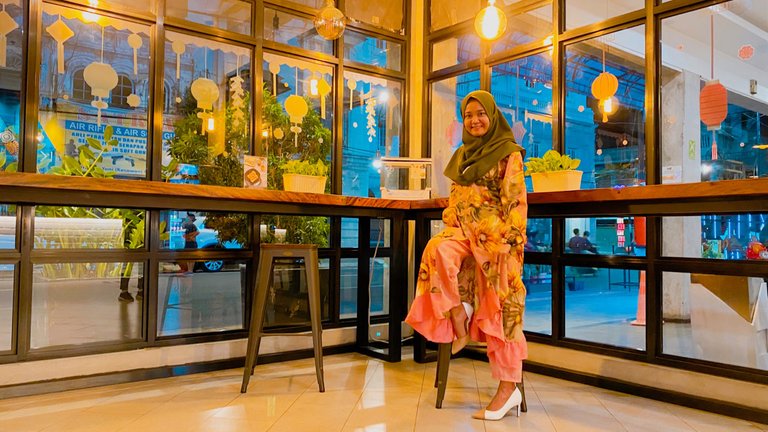 After from the restaurant I will return to enjoy the evening in the small room which may be very cold tonight. But somehow with a glimpse of memory that might warm up. :)
---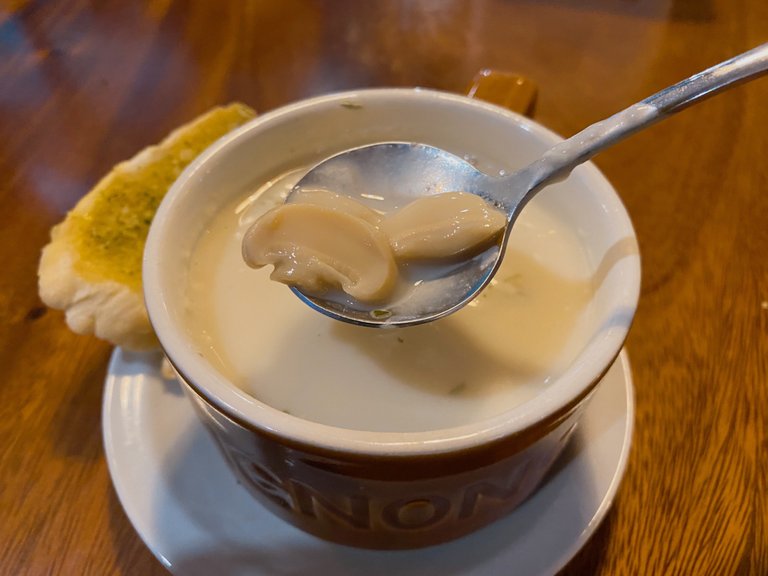 ---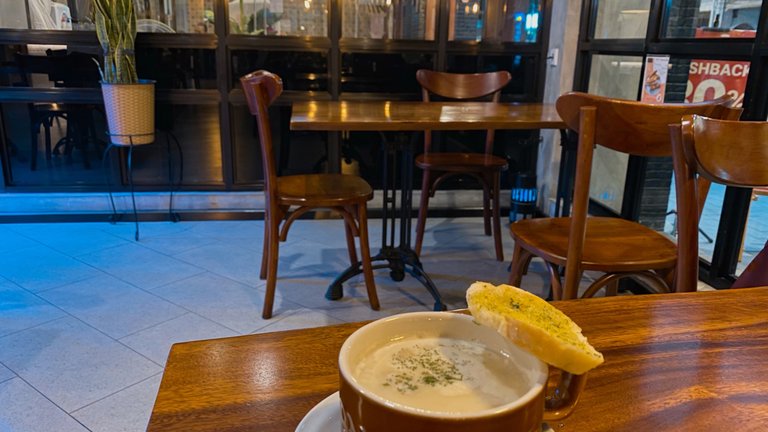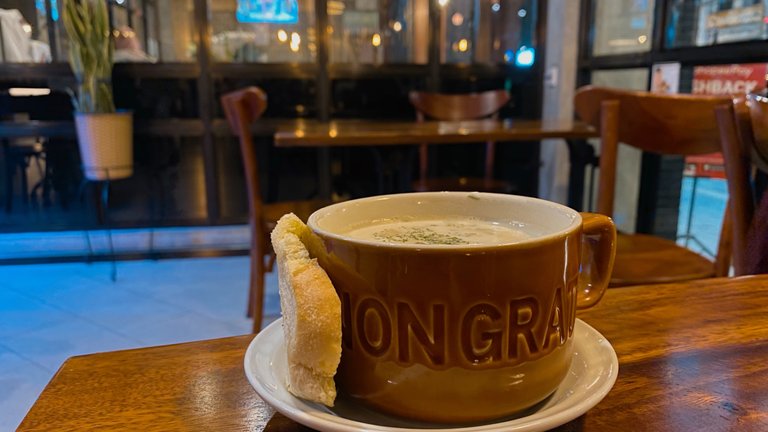 ---
$2USD to buy warmth tonight and I hope the pain in my arm will get better soon. :)
---
---
---
Thank you for reading and upvotes my blog. Stay safe.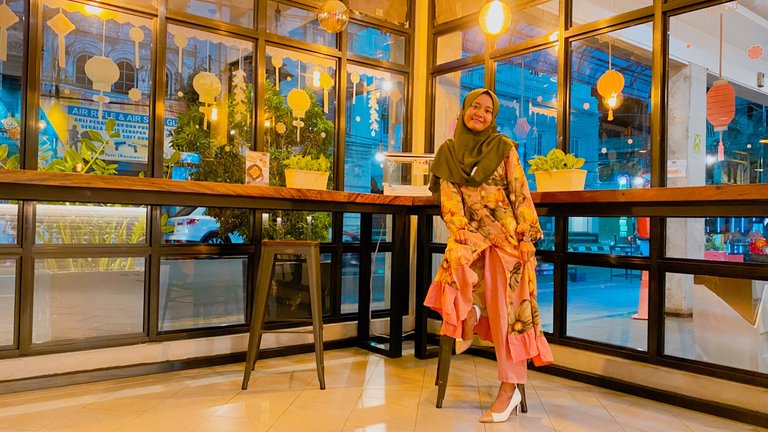 ---
---
---
Best Regards,
Anggrek Lestari
---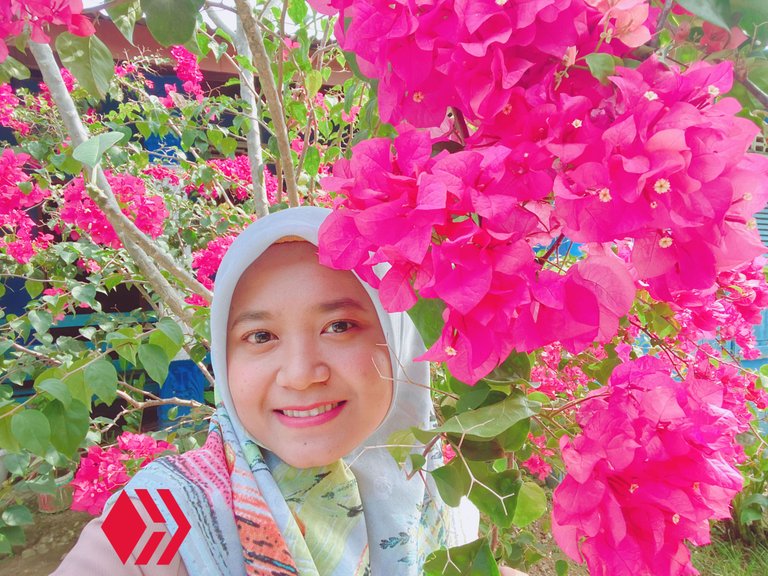 Who is Anggrek Lestari?
Anggrek Lestari is an Indonesian fiction writer who has published two major books. Now She is a full-time content creator. She has a goal to share life, poem, food content that makes others happy and can get inspiration.
Make sure you follow her blog as well for some interesting discussions about life other than food.
If you need a copywriter for your projects, Anggrek Lestari will be ready to help you.
Contact Person: authoranggreklestari@gmail.com
Discord: anggreklestari#3009
---
---