Weekend Vibes With Hot Coffee and Fried Cassava
Hot coffee and food that warms the mood are two things that are hard to resist on the weekends for coffee lovers.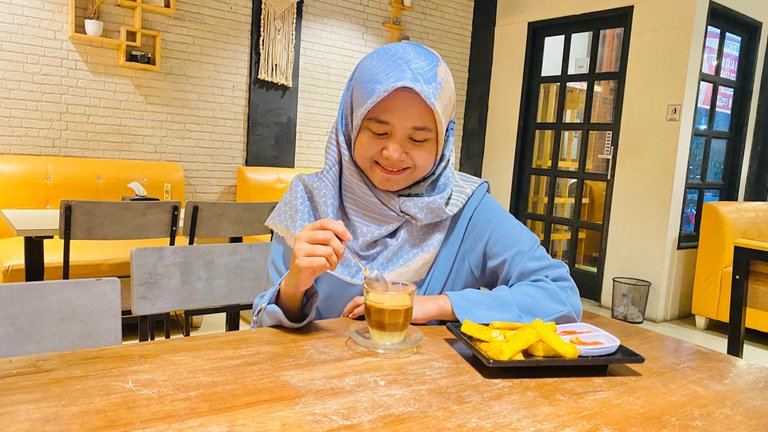 ---
---
---
Welcome, weekends. At least we try to take a break from busyness. We appreciate the hard work we put in every day enjoying the time without thinking about work and money.
Not thinking about money? Right, you're not wrong to hear that. There are times when we really need to stop thinking about money. Do you agree that the more we think about money, the more ambitious we become, eventually feeling pressured and forgetting to set boundaries for ourselves to take a break?
Often we are reluctant to rest because we have too little time in a day. We need a lot of time to pursue our dreams, our ambitions, and especially those related to money to make ends meet.
---
---
---
We need rest, even though time never stops. But forcing yourself to keep moving is just a waste of energy without coming up with new ideas and solutions. So on the weekend we really need it. At least we set the last day of the week to listen more about our honest selves, not to listen to the needs and wants to be based on our social life.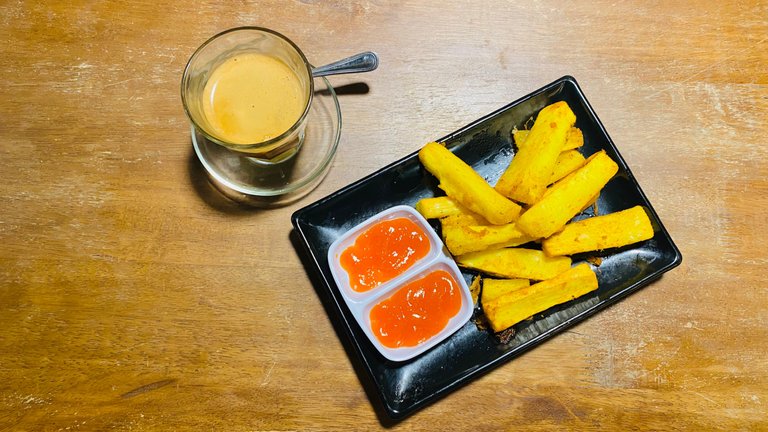 ---
---
---
So, this weekend I stopped at a new coffee shop that I found. The vibe of this place is warm, and perfect for relaxing on the weekends. What are your plans this weekend?
---
---
---
Raisa Coffee and Kitchen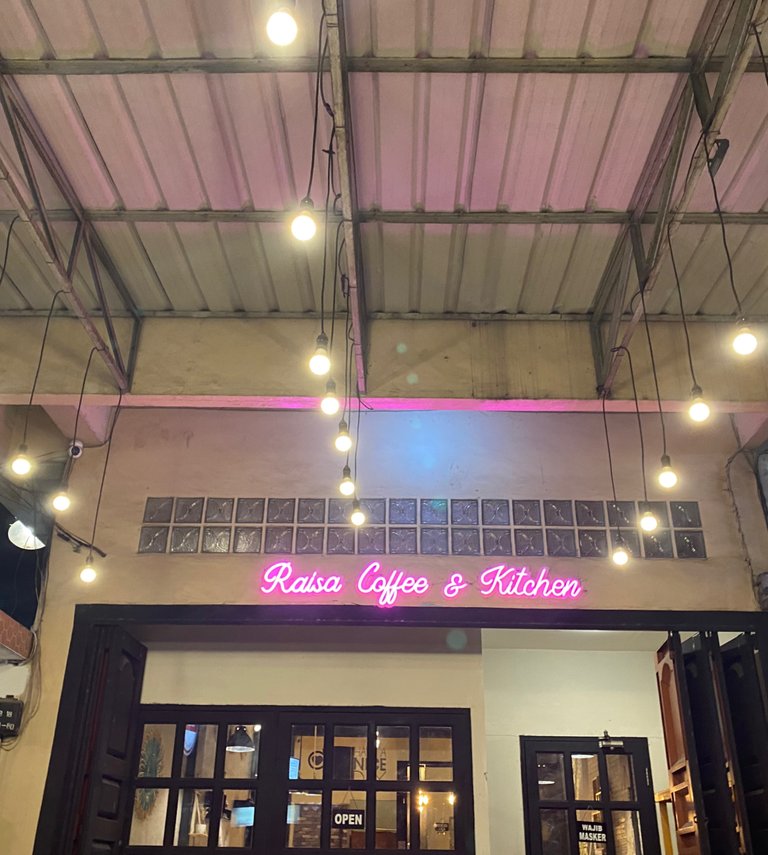 Choosing a place on the weekend is quite tricky. Especially in urban areas where workers choose to spend their days off working in coffee shops or cafes. Likewise, I have to go around the city where I live to find a decent place to stop off this weekend.
Sometimes I stop at a place I've been before if there's no list of new places. But more often than not I'm looking for a new place, one I've never been to before to experience a new feel.
In some cases, for example, I want to eat the same food or I'm tired and run out of energy, I don't have time to find a new place, so stopping at an old place that I've been to is a solution.
---
---
---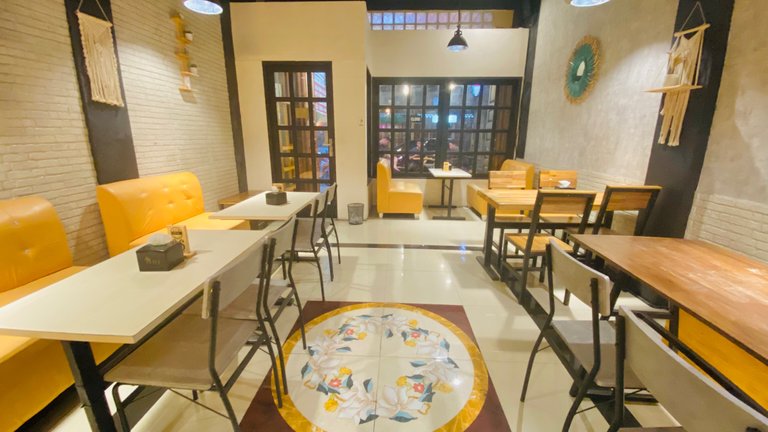 I decided to stop at a coffee shop that I had never been to before. It's called Raisa Coffee and Kitchen. Located right on the edge of a big road in a popular area, I was lucky enough to stop at this coffee shop this time.
I chose Raisa Coffee and Kitchen to spend the weekend with my partner this time. Incidentally because when passing by this place, there are still not many visitors. Meanwhile, on the previous days, I passed Raisa Coffee and Kitchen, and it looked full. So this time seems like the right time. Without much consideration, I went straight to this coffee shop.
---
---
---
The Design
When I first entered this place, to be precise in the outdoor area before the entrance to the indoor area, I already liked the warm vibes from Raisa Coffee and Kitchen. Chandeliers have always been my favorite. Also, the purple light creates a highlight in this place.
---
Then when I went inside, it has a rustic concept. This is the second cafe I have come across with a rustic design concept. In the previous cafe that I visited, they were more dominant in using a combination of white and brown. Meanwhile, for the design in Raisa Coffee and Kitchen, it looks less white in color. More prominent brown colors.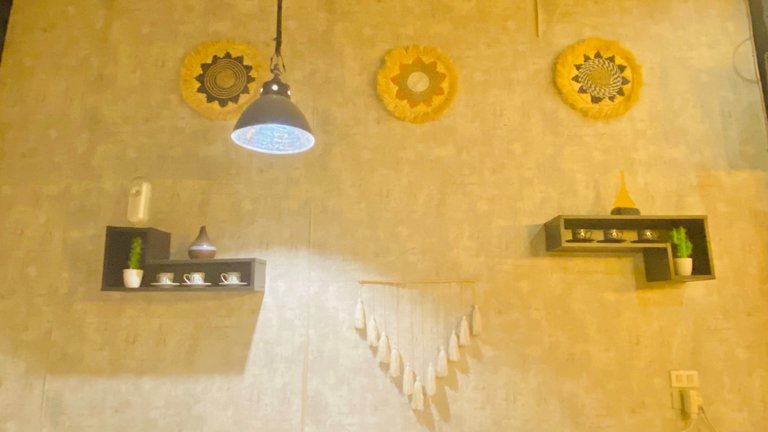 ---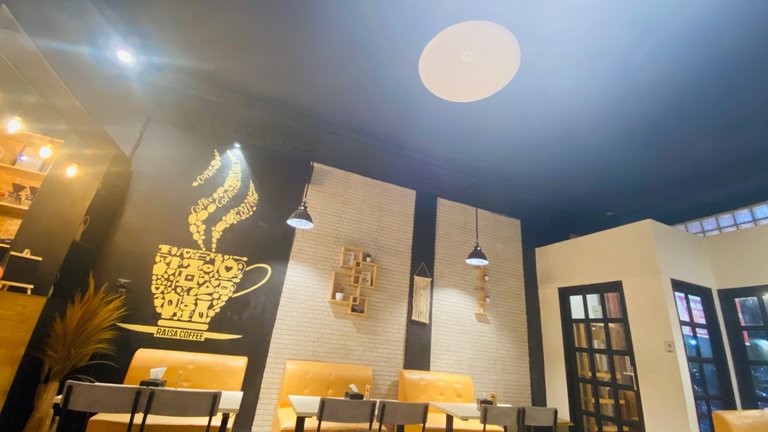 ---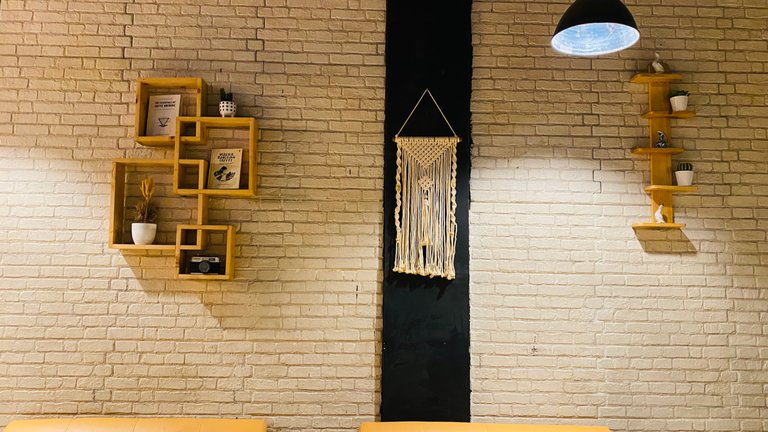 The rustic design in this place is reinforced by unfinished walls, bricks that highlight the texture, as well as the use of wood, and a little iron for the furniture.
---
---
---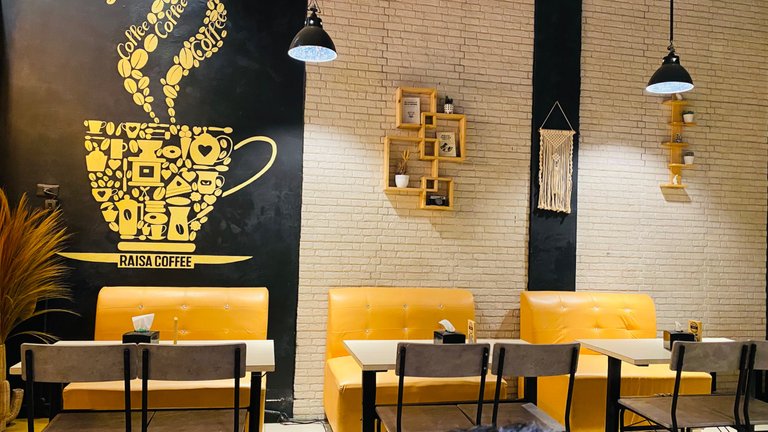 Raisa Coffee and Kitchen have a lovely light. It's also very suitable for taking photos in this place. Overall, I like the design of this place. So, let's have coffee!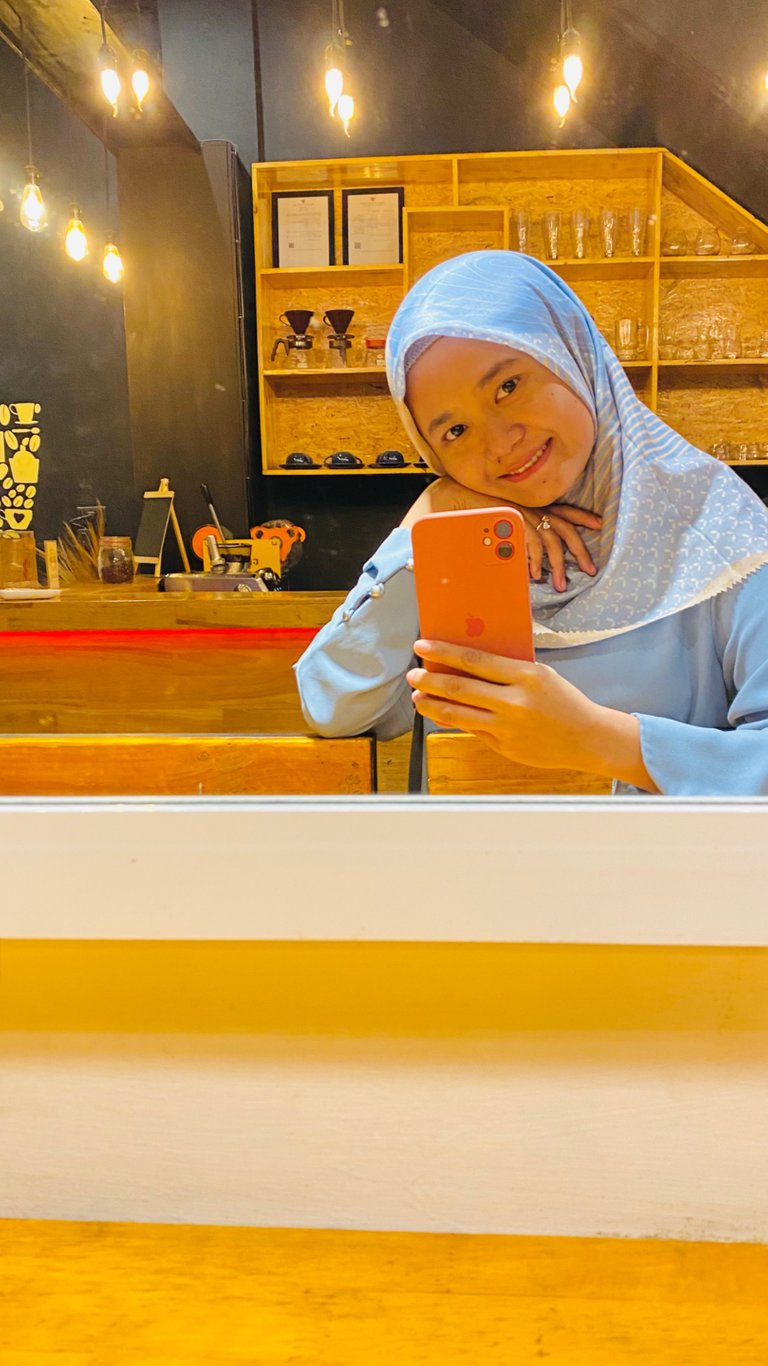 ---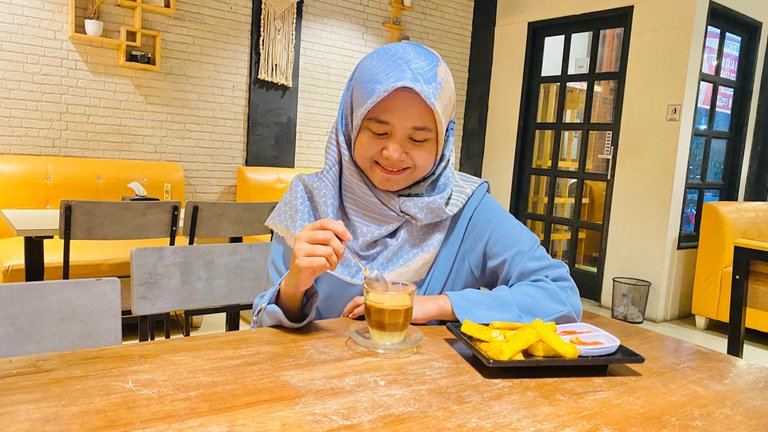 ---
---
---
Espresso With Sweetened Condensed Milk
Time for hot coffee to get involved in my lovely weekend! I chose to order SANGER. Here, the Sanger menu is very popular. It is an espresso using sweetened condensed milk. Not milk in general.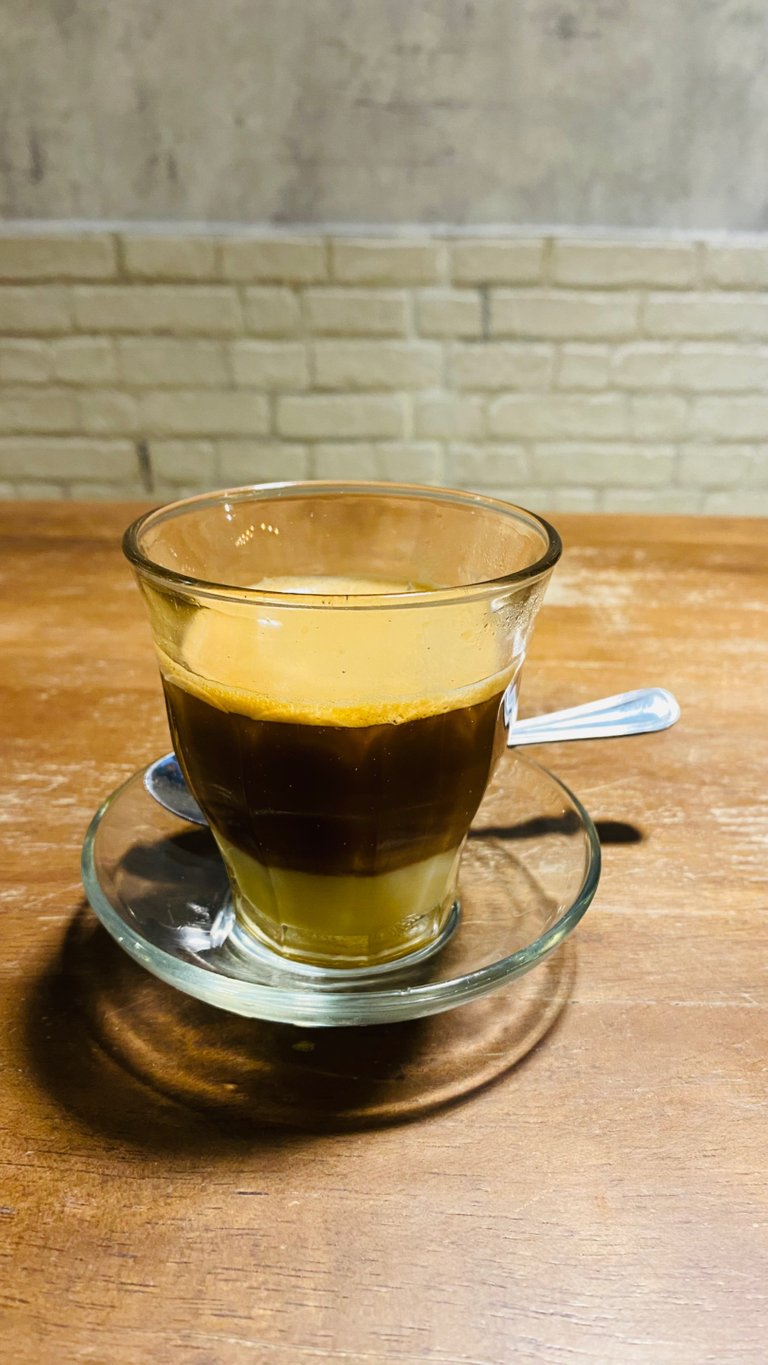 Actually, Sanger was created for coffee that can be drunk at a low price. That's why sweetened condensed milk is used, instead of using milk in general which is more expensive than sweetened condensed milk here.
So, the Sanger menu is very commonly found in various coffee shops in the Aceh area, as well as North Sumatra, and included in Raisa Coffee and Kitchen.
So, how about the Sanger taste served at this place? I really like the taste. The taste of the coffee itself is quite strong, and the sweetness of the sweetened condensed milk is created by measuring the right one. So, Sanger by Raisa Coffee and Kitchen has become my favorite coffee list.
I will definitely come back to this place if there is a chance, to enjoy their other coffee menus. Seems pretty decent :)
---
---
---
Fried Cassava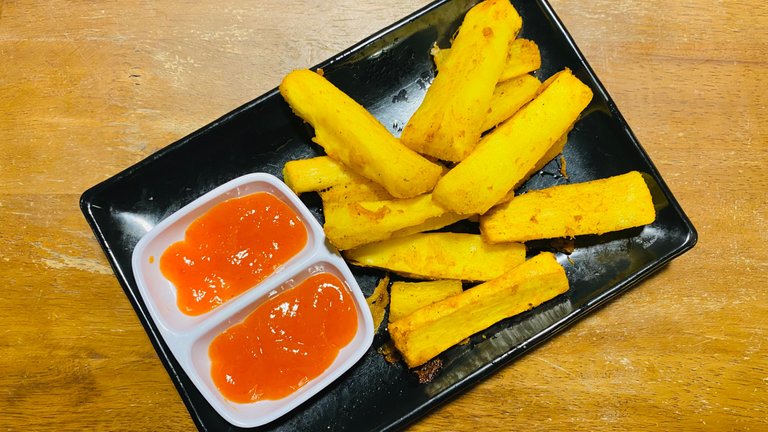 Drinking coffee without warm snacks is not perfect. It feels... it's like loving but you don't meet that person you love. Not perfect. :)
So, I chose "Fried Cassavas" snacks. I love to taste traditional menus like these fried cassava and I'm lucky Raisa Coffee and Kitchen to have this delicious menu.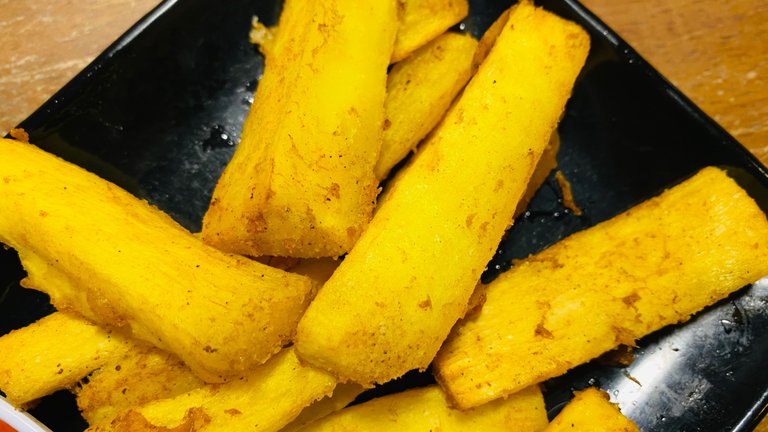 ---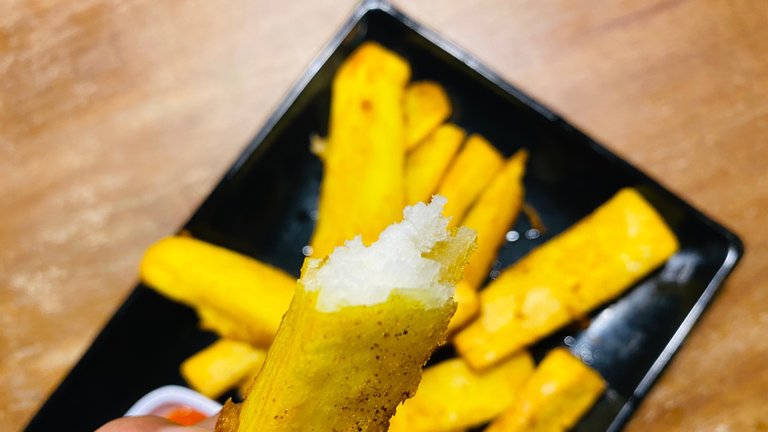 Fried Cassavas served with hot sauce. But you can eat fried cassavas without sauce and it's still delicious. The overall texture is soft, perfecting the savory taste of this dish.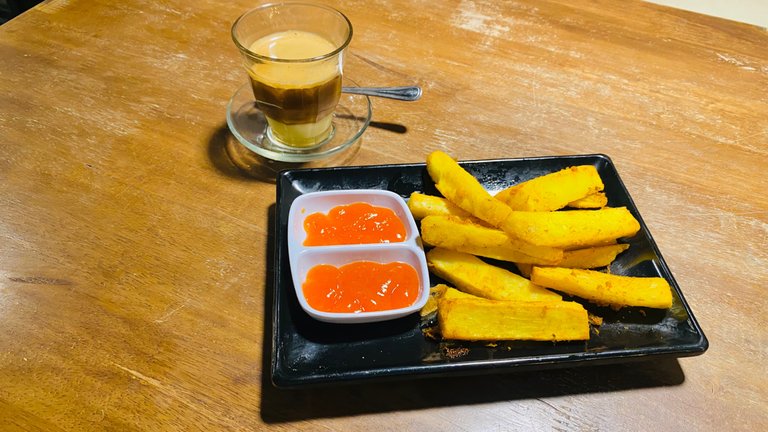 ---
Coffee and snacks by Raisa Coffee and Kitchen are both delicious. So I definitely put this place on my list of recommended coffee shops to visit. :)
---
---
---
I am quite satisfied to spend my weekend at Raisa Coffee and Kitchen. For the price, the total I spent on coffee and fried cassavas were IDR 30K or $2. It's quite affordable, and including cheap!
With a comfortable place design, affordable food and drink prices also taste good, Raisa Coffee and Kitchen is the right choice to visit if you pass this place.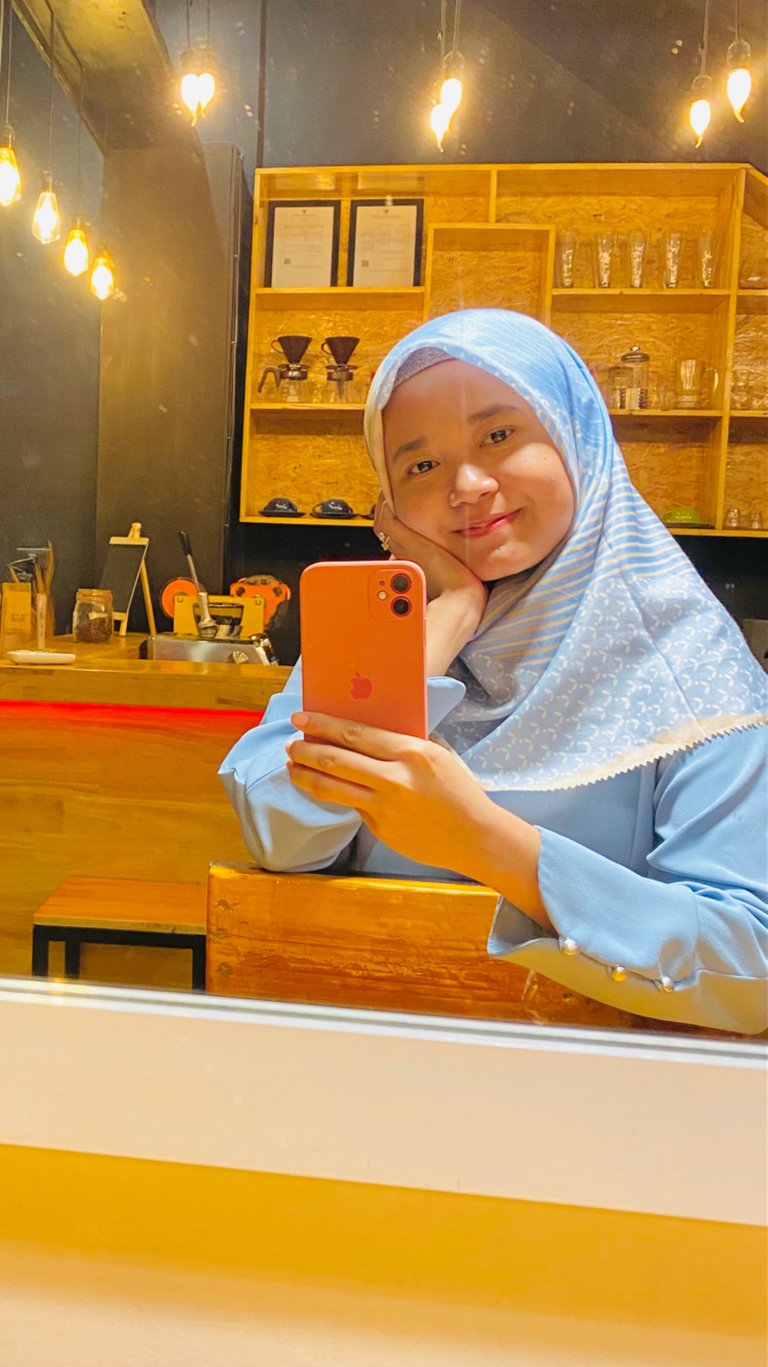 ---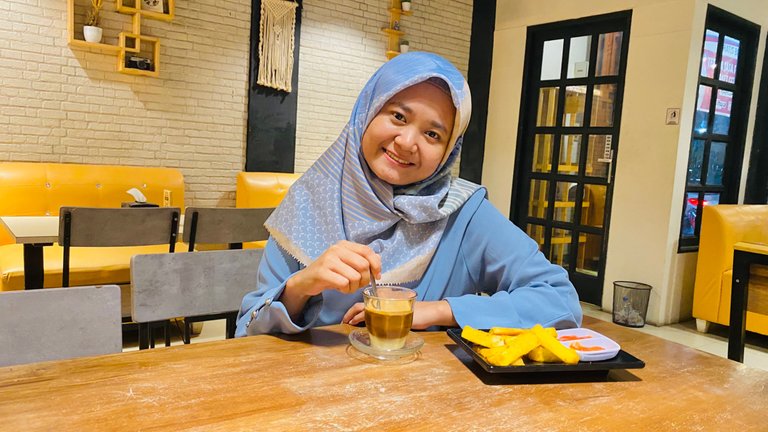 ---
---
---
That was my story about enjoying coffee and fried cassava at a recommended new coffee shop. Hopefully this time you will also enjoy the warm and loveable vibes from Raisa Coffee and Kitchen. Have a great day, HIVE LOVERS!
---
---
---
Finding the things that you deserve to find today. Have a great day, good people, HIVE Lovers!
---
---
---
Thank you for reading my blog and reblog if you want my blog this time worthy of reading by others.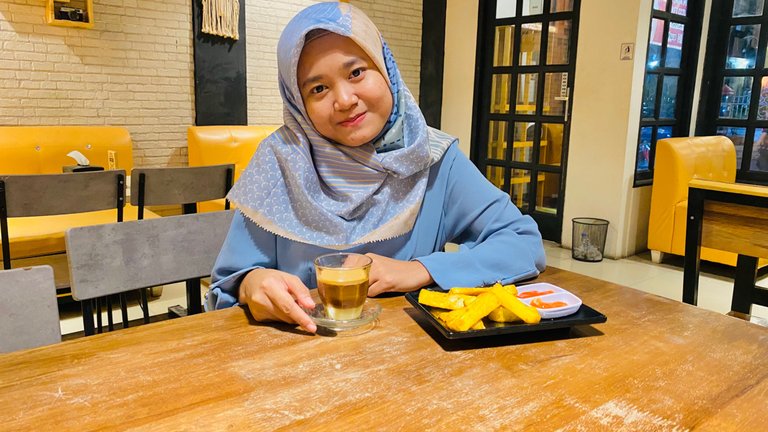 ---
---
---
Best Regards,
Anggrek Lestari
---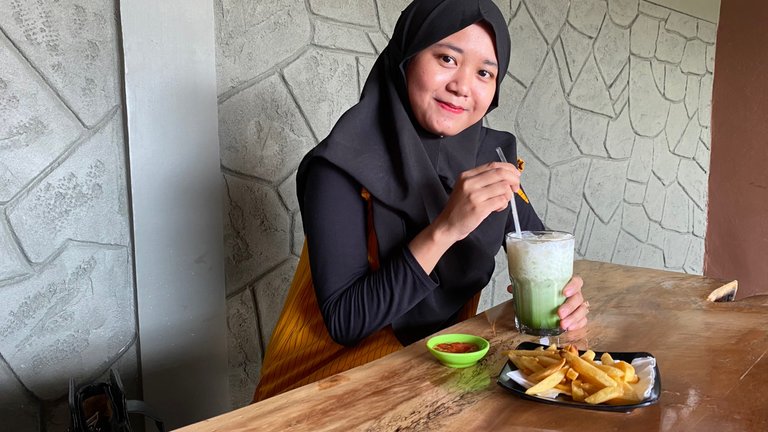 Who is Anggrek Lestari?
Anggrek Lestari is an Indonesian fiction writer who has published two major books. Now She is a full-time content creator. She has a goal to share life, poem, and food content that makes others happy and can get inspiration.
---
Contact Person: authoranggreklestari@gmail.com
Discord: anggreklestari#3009
---
---
---