When You Fall In Love With Food Through Your Eyes
I always try my best to give the best appearance to my cooking results with a beautiful tableware collection.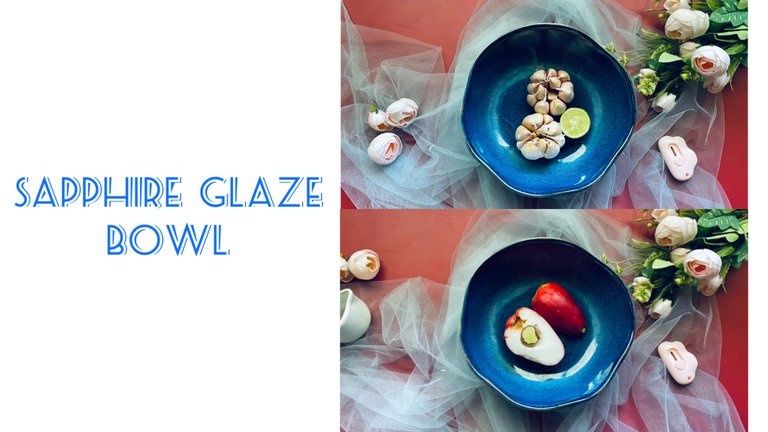 ---
---
---
Visuals are always the first to get us interested in something, right? Although later our impressions will decrease along with the lack of things that make us interested. That's why I always try to give the best appearance to my food.
Instead of learning make-up for my face, (as most women out there do), I prefer to learn make-up for food from my cooking. I am still and will continue to learn to create eye-catching food plating. Creating new forms of food that already exists, so that other people cannot guess about the overall ingredients of the food.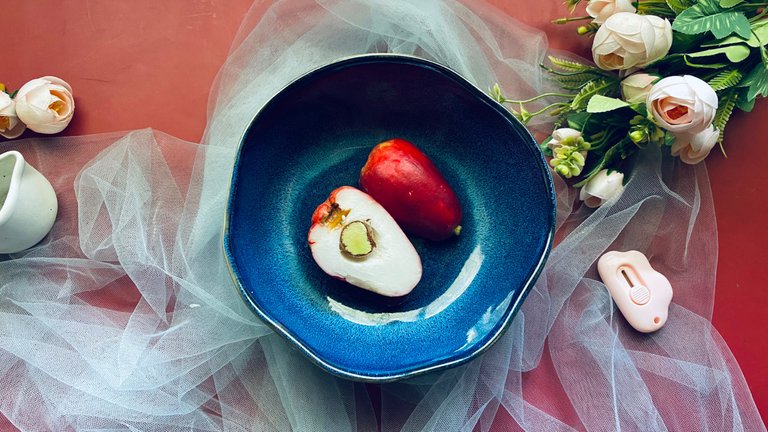 Because we always lose interest in things we already know more deeply. Likewise with food. We tend to look for new foods that can provide an unforgettable delicious experience. For that reason, I often serve food that is different from the original form of the food.
---
---
---
Invest in Ceramic Tableware Collection
We will find it difficult to earn more if we do not learn more and invest more. As a food blogger, I also invest more in various tableware collections.
Ceramic material is one of my favorite materials for tableware collections. It will make the food look fancy, also more beautiful. In addition, the ceramic tableware collection itself has an attractive design at this time. It really supports plating food activities.
So, this time I will share with you my story of when I opened my new ceramic tableware collection package in the form of a beautiful bowl. Let's see!
---
---
---
UNBOXING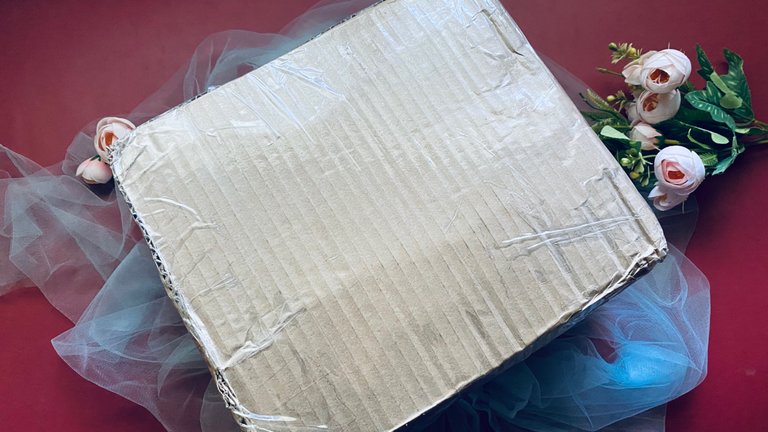 I decided to buy online a ceramic bowl. But not a full bowl, but a large bowl that can serve as a plate too.
Due to the sophistication of technology and the rapid development of today's online shopping methods, I never hesitate to look for ceramic tableware collections through the online shop. But if we can choose, as much as possible we should choose an online shop in the same city location or the one closest to the location where we live.
The nearest online shop or the one in the city we live in will reduce the risk of damage to the items we buy. Moreover, some online shops are not fully responsible for good packaging. So, be careful.
---
---
---
I decided to buy ceramic tableware collections through an online shop in my city. The shop is quite popular in Indonesia regarding tableware collection and home decor collection, especially kitchen decorations. The name of the shop called "BREWSUNIQ".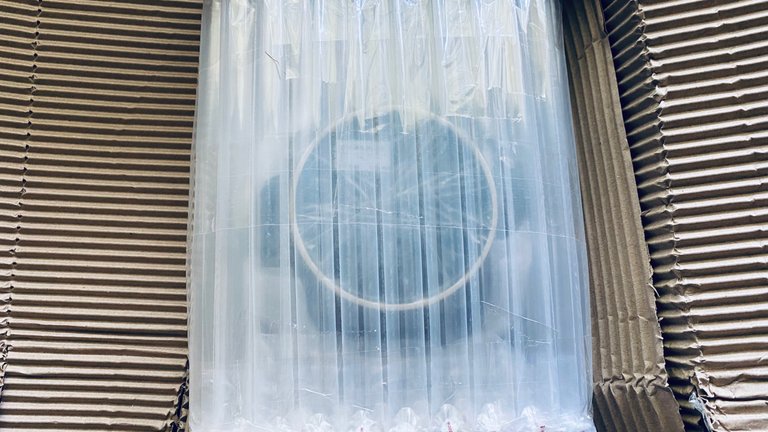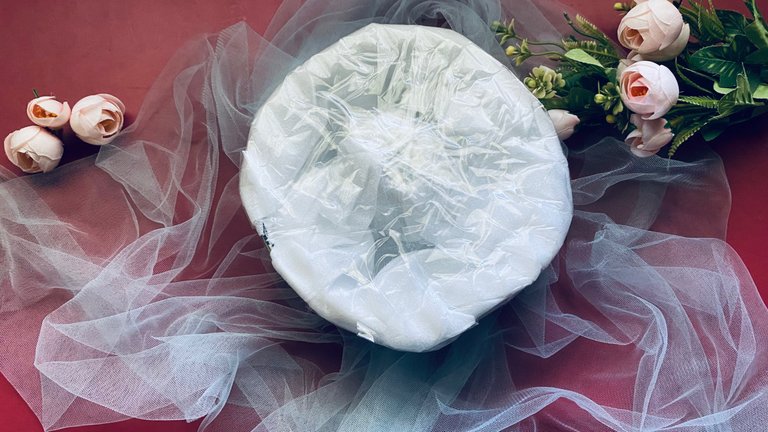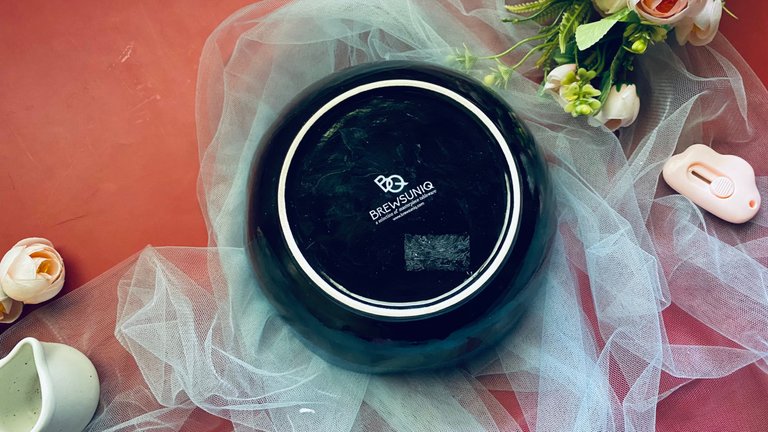 The packaging is done by "BREWSUNIQ" looks very professional. I've only seen packaging like this. They don't use bubble wrap that other online shops usually use. The material for coating items is quite thick.
---
---
---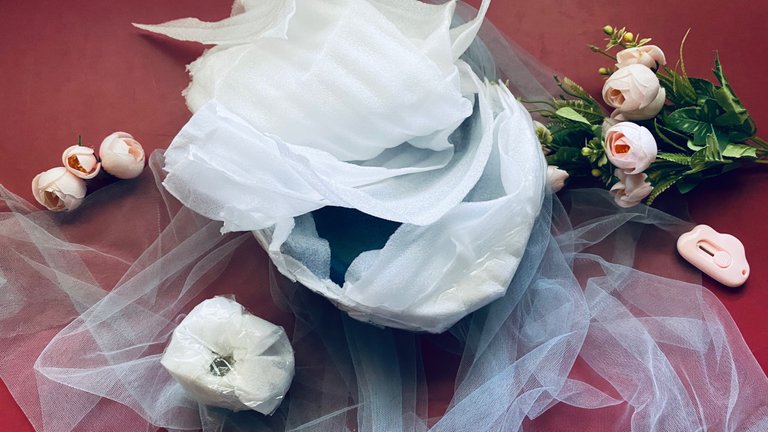 Well, actually I bought two items from "BREWSUNIQ". Besides a bowl, I also bought a jug in mini size, for sauce. It feels very nice to unboxing with high in quality packaging materials.
Here is a bowl and a jug that I bought from "BREWSUNIQ". I'm really excited to take a deeper look at them.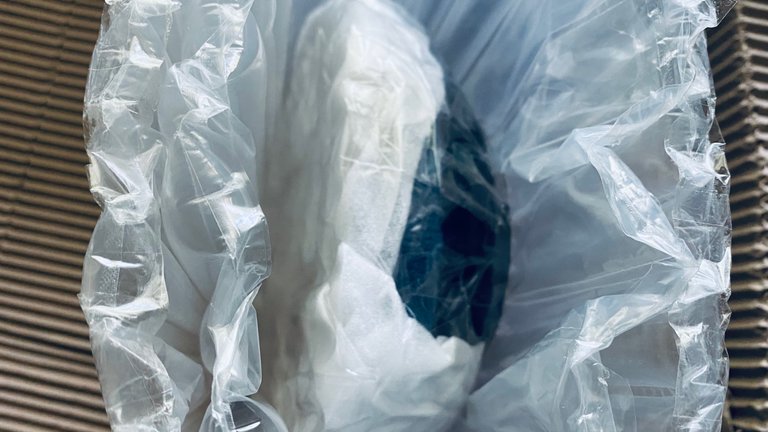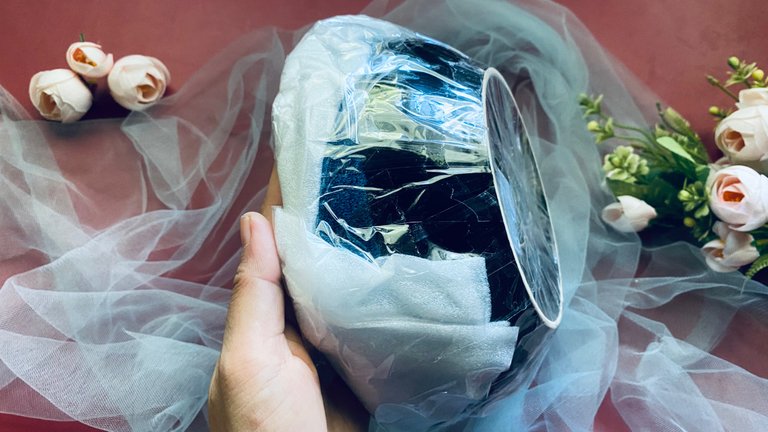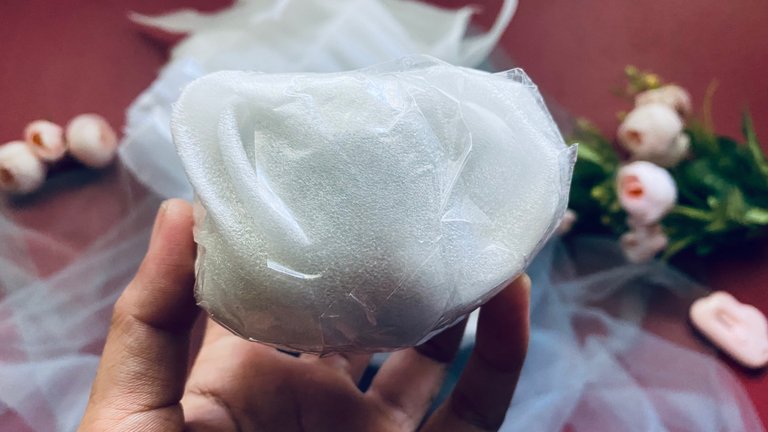 ---
Sapphire Glaze Salad Bowl
What a beautiful ceramic bowl! Beautiful sapphire color. The surface is glossy and looks very luxurious. This bowl has two color gradations. Blue on the top of the bowl, and black on the bottom of the bowl.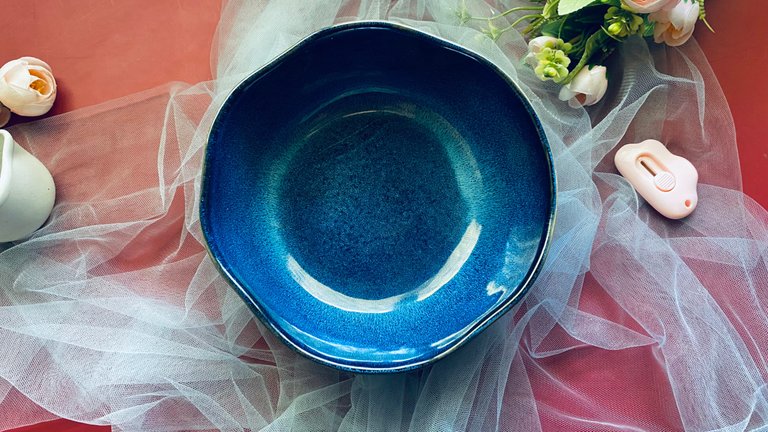 The interesting thing about this bowl is the unique shape of the top surface. It is not round like a bowl in general which is too ordinary. This bowl has a slightly wavy appearance that will make the contents of the bowl look unique and attractive.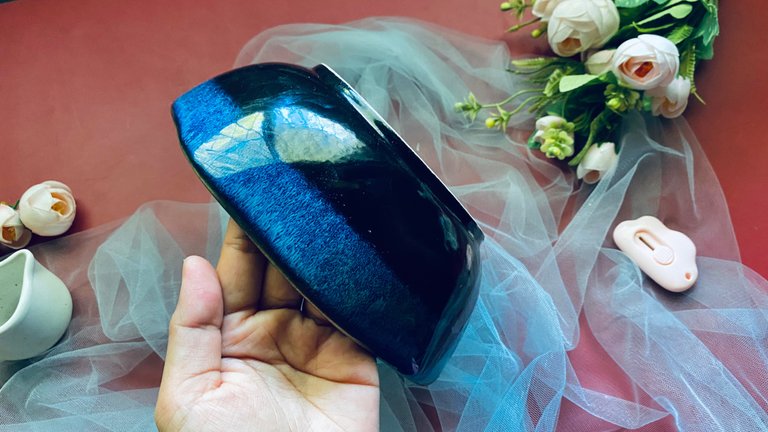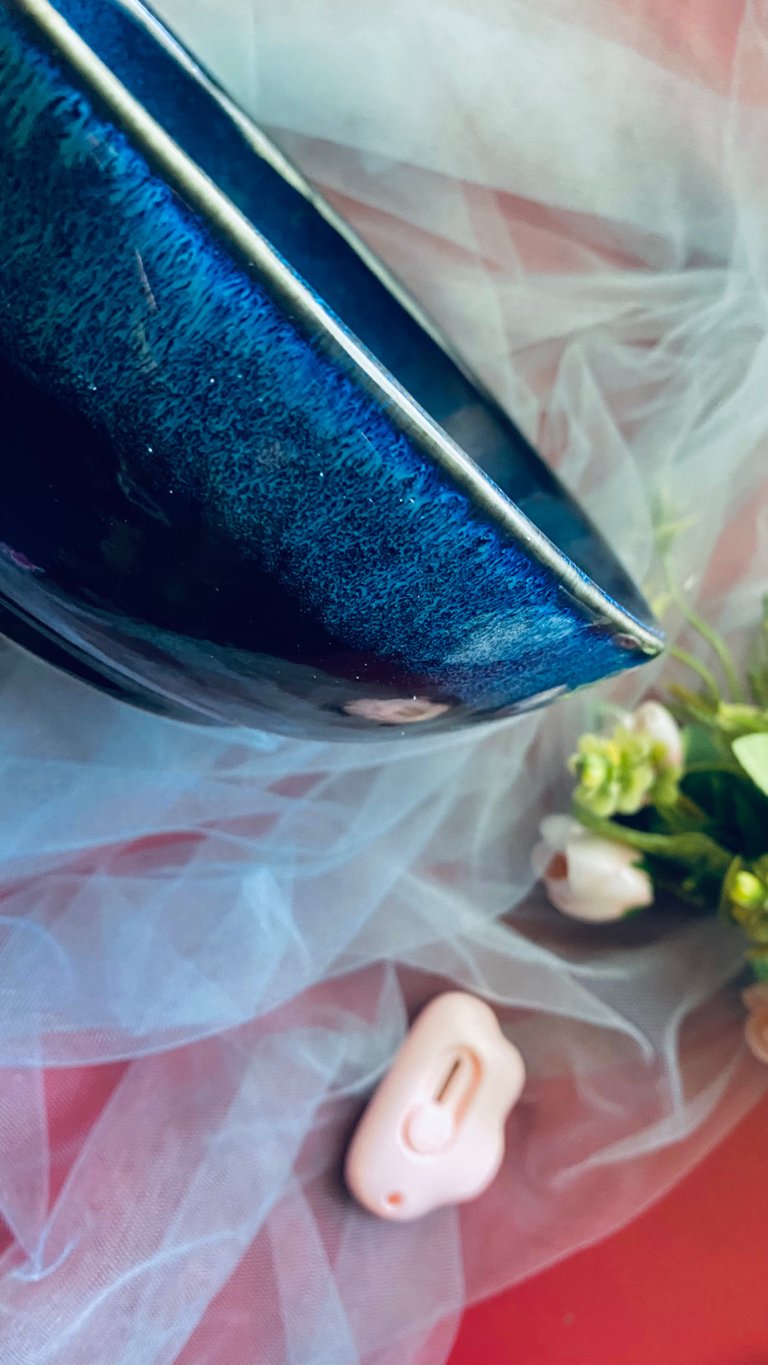 "BREWSUNIQ" offers a variety of unique tableware collections that give the impression of luxury, such as this ceramic collection that I bought. What do you think about this bowl?
This bowl also serves as a salad serving container, like the name of this bowl itself, Sapphire Glaze Salad. I will also be using this bowl to experiment with my food plating.
Indeed, I rarely upgrade my bowl collection, because I mostly do food plating using plates. I feel like experimenting more with bowls, though not for gravy-type foods.
I've included some photos of the bowl with some ingredients, just to give you a quick idea of ​​how this bowl will look if we add other objects other inside the bowl.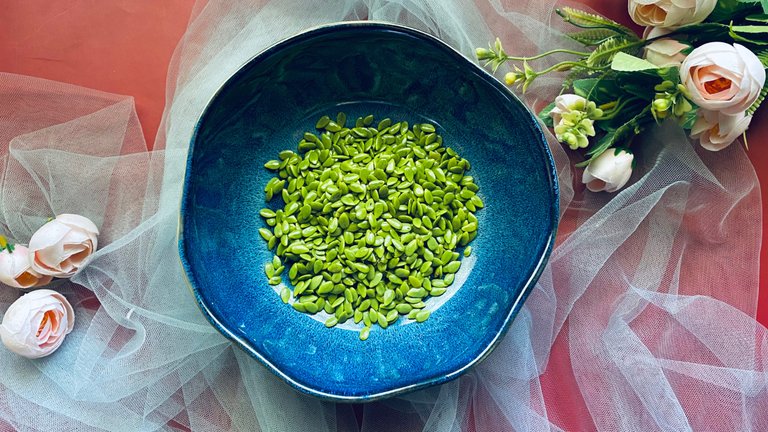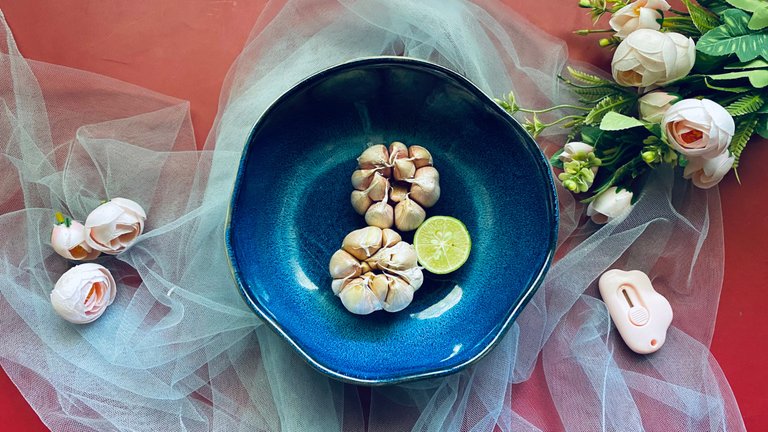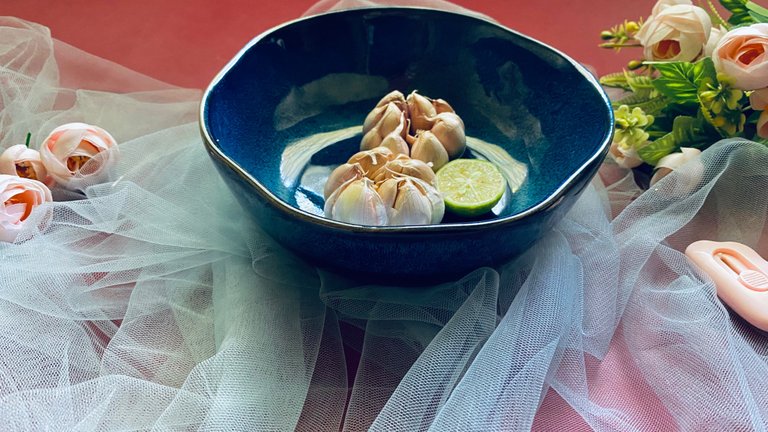 With $9 or around IDR 125K, I am satisfied to be able to buy a bowl of this. I can't wait to use this bowl!
---
---
---
Mini Creamer Jug Spotted White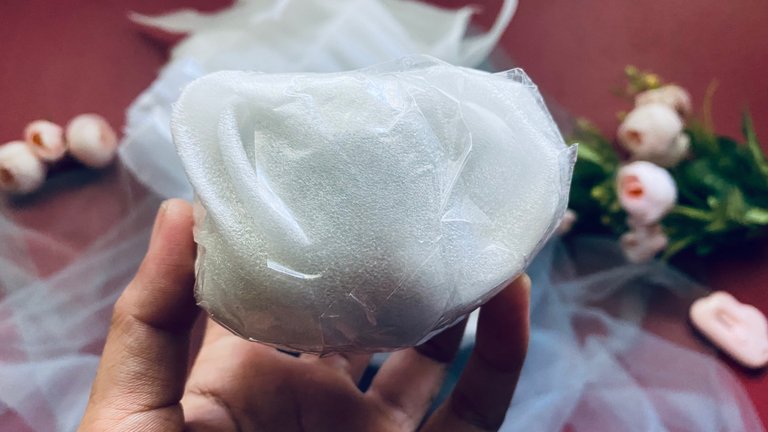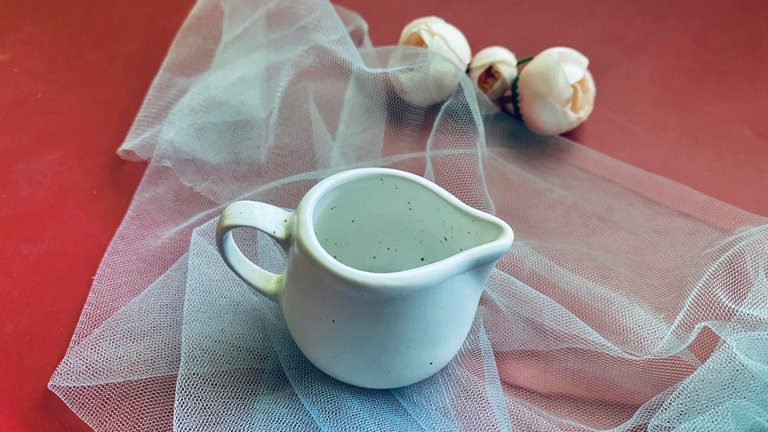 This ceramic collection is a complement to my sauce holder. For size, I deliberately bought a small one so that it could fit in the plating container. My previous jug collection was large and it wasn't very aesthetic on my plating.
This jug is not completely white. There is a mottled design motif, especially on the inside as well.
Mini jug also will perfect the plating for the type of food served with sauce. For IDR 80K or $5.7, I think it's worth it to buy. I was in need of this, and the material also looks thick, and good in quality.
---
---
---
That was about unboxing tableware products to add to my collection in food plating and photography. I hope you can get something new from my post.
Have you ever wanted to add to your tableware collection in your home? Or do you just admire fancy tableware but it's just fun to look at but not to own? Well, whatever it is, I'm sure it's the best decision for you. Have a great time!
---
---
---
I hope you can find what you deserve to find today. Have a great day, good people, HIVE Lovers!
---
---
---
Thank you for reading my blog and reblog if you want my blog this time worthy of reading by others.
All pictures taken with Iphone 11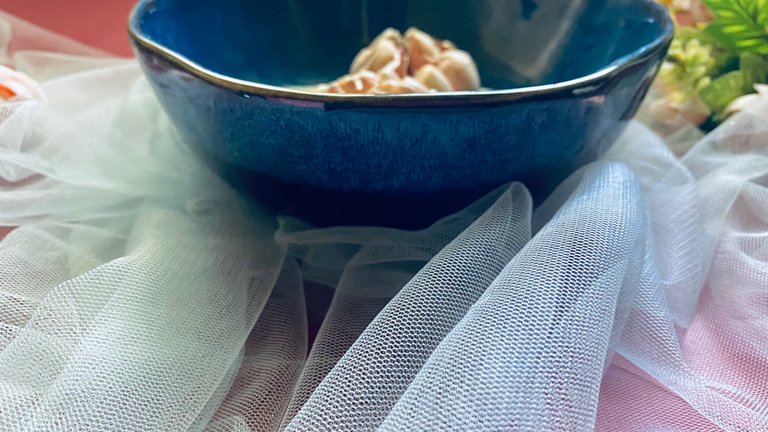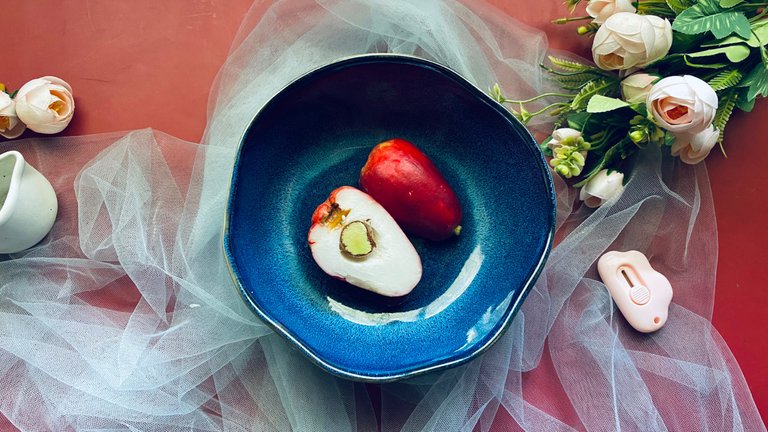 ---
---
---
Best Regards,
Anggrek Lestari
---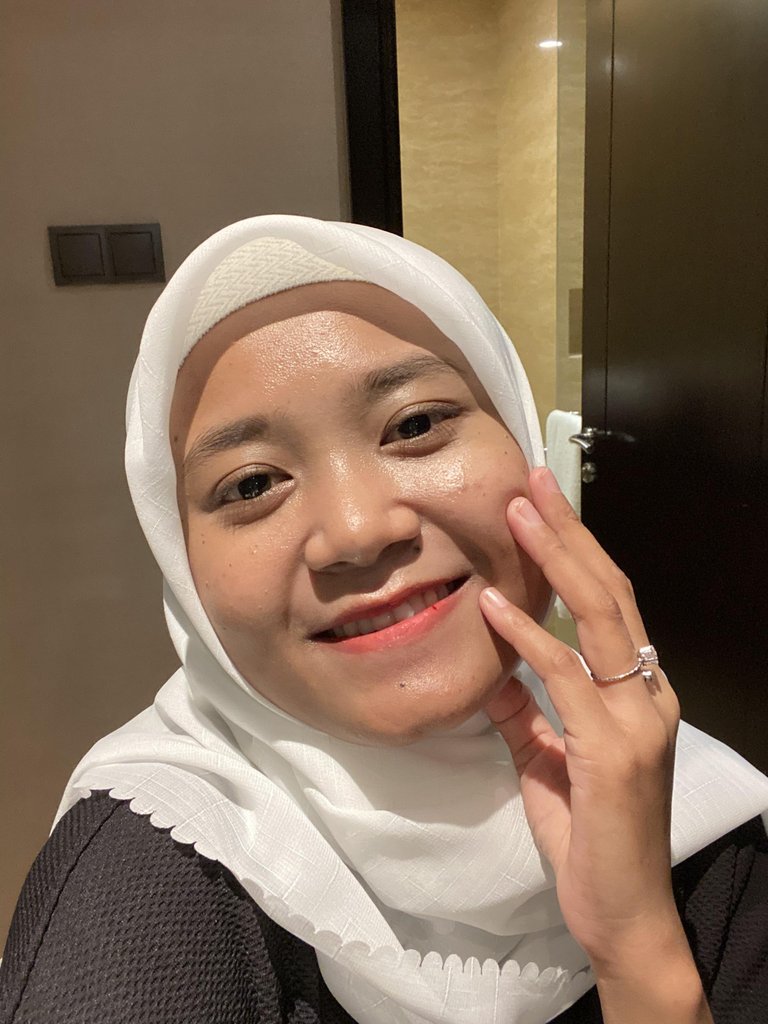 Who is Anggrek Lestari?
Anggrek Lestari is an Indonesian fiction writer who has published two major books. Now She is a full-time content creator. She has a goal to share life, poem, and food content that makes others happy and can get inspiration.
Make sure you follow her blog as well for some interesting discussions about life other than food.
If you need a copywriter for your projects, Anggrek Lestari will be ready to help you.
Contact Person: authoranggreklestari@gmail.com
Discord: anggreklestari#3009
---
---
---