Meme challenge #240 Entry #1 I love my landlords hearing aid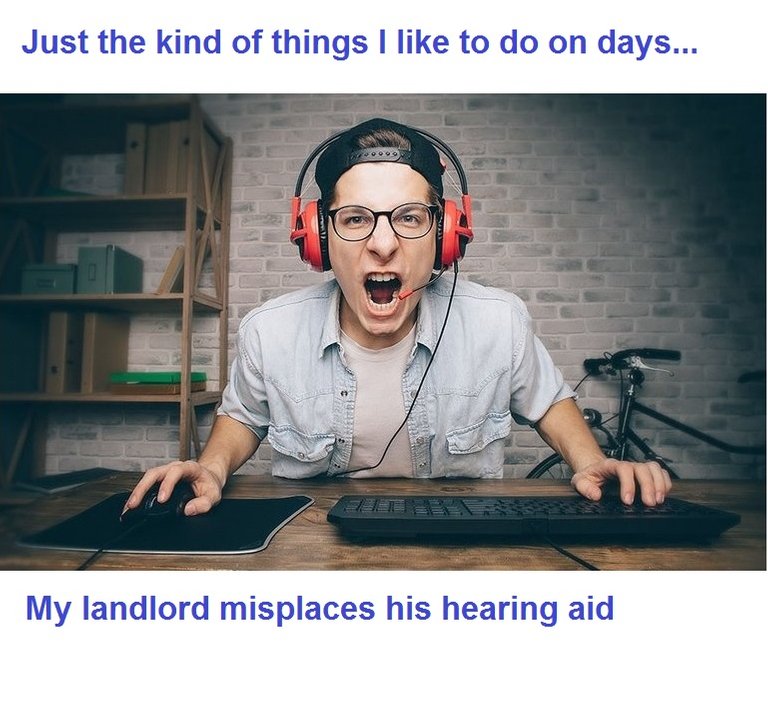 If you like loud music
I love loud music and I am sure there are many more like me.
The good thing about the place I live is my land lord lives next doors!
If you are wondering what is good about this situation?
Actually he is an elderly gentleman who is a bit hard of hearing.
He uses a hearing aid. Due to old age de has a bit of dementia.
He is forgetful and frequently forgets to put on his hearing aid, charge it or switch it on.
So he is oblivious of all the music I play.
Things were quite good till..
Well the going was good till the daughter of my landlord moved in with him due to the pandemic.
Now she has normal hearing and so does not use a hearing aid.
So it is a clear no no to loud music.
She is into fitness..
She is into fitness and to get into her good books I have started joining her for a morning run.
The result is that now I have the permission to play music on weekends.
---
---