What Is On-Page SEO and How To Apply It on Hive?
Many are asking, What is on-page SEO? and in this article, we are going to look deeper into it. If you haven't read the first part, you can check it here: What Are The 3 Types of SEO and How to Apply This on Hive. This is the second part of the series of mini-course tutorials in SEO and how you can apply this on Hive to rank in Google.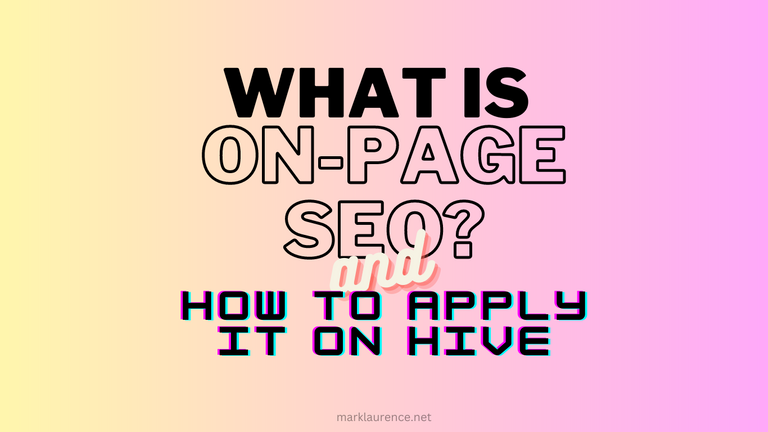 What is on-page SEO?
On-page SEO is the optimization of your blog post by attaching links, editing your SEO title and description, having a good heading hierarchy, etc. This is helpful for Google to understand your post and start crawling your website.
If you are not familiar with Google crawling, you can read this article about the basics of SEO and understand how it works using the graphics attached.
Picking your keyword
In creating a blog post, you must have a keyword to put into your post and then optimize your content based on this keyword. For example, if you write about "I Earned $1,000 by using THIS Website". It is a good hook by using numbers and emphasizing the word THIS.
However, if you are a new blog owner and have no community, it is better if you will optimize your title based on the search intent of the visitors using a keyword.
Before: I Earned $1,000 by using THIS Website! (let us assume that this website is related to blogging)
After: How to Earn Money in Blogging: Step-by-step Guide
In this title, you can use the keyword: how to earn money in blogging and start keyword research if it has a good amount of search volume. Picking a keyword is like thinking of how people will search for the topic.
Internal and external linking
This only means that attaching links to your blog post is helpful for your website to push it on top of Google. For example, if you have another post about How to Declutter Your Workspace, you can attach the link to this text.
The main difference between internal and external links is the former refers to the links on your website itself while the latter are the links of other website owners. For example, if you write on Hive, specifically on Ecency, you can attach the links of your blog post on Ecency - this is internal linking. Then if I write on Hive (Ecency) and attach the link from my website (marklaurence.net), then that is external linking.
Important Note: Since we use different front-end, I am quite unsure if we can consider PeakD as an external link if I write on Ecency. What do you think about this thought? but I think it is considered as external link because it is under a different domain name which is PeakD.
Title, Description, and Slug
On-page SEO is always related to your keyword. In SEO optimization, you should always add your keyword to your title, description, and slugs. From the example above, your keyword is how to earn money in blogging so you need to use this on your SEO title.

Read this article: How to Earn Money From LifePoints By Answering Surveys. In this article, I picked the keyword LifePoints so you will see it on my title, slugs, and description/introduction.
Also, you can use this in your description or introduction. Although Google said that description doesn't really affect your SEO, it is way better to use it as a hook and give an overview to your readers to keep reading your content.
Slug is the link to your post. For example, https://yourdomain.com/how-to-earn-money-in-blogging the words that have a dash (-) in between are your slug and it is recommended to use your keywords there. I am not sure but I don't think we can edit the slug of our posts on Hive, but if I am not mistaken, you can do it on LeoFinance front-end.
Love writing but you always procrastinate? Subscribe to Mind⁺⁺ FOR FREE and start receiving weekly emails with inspiration for you to write + weekly prompts and a curation list. I will never spam you! Here's the overview analytics of our community. JOIN NOW

Heading Hierarchy
You will see that we are using headings and it has numbers to them (heading 1, heading 2, heading 3,...). These headings are not only for formatting but also to have a good heading hierarchy for your post.
The concept is simple. You must use Heading 1 on top of other headings and then Heading 2, etc.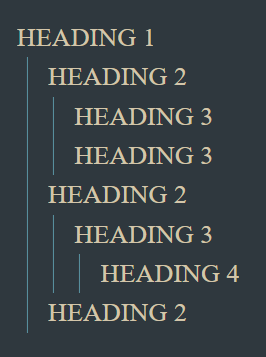 I hope you get the concept. A little reminder that Heading 1 should be used only once in your blog post. Also, it is recommended to use your keyword (or its synonym) in some of your headings and subheadings.
Image Alt tags
When you are writing a blog post, it is recommended to provide at least 1-2 graphics or images related to your post. For every image that you put on your blog post, you must always put an image alt tags or alternative text.
It is the description of your image that will help Google to know what's in the image. For example, if you wrote a blog about How to Make Mango Graham Cake in Your Home and you attached an image of mango, you can put an alt text to the image like yellow mango.
It is also recommended to use your keyword in writing your alt text, but you need to remember that the purpose of alt text is to describe what's in the image.
You can do this on Hive by doing this:
![put your alt text here.jpg](then-your-image-link-here)

You can check if it works by pressing and holding the image if the alt text will appear (this works on mobile).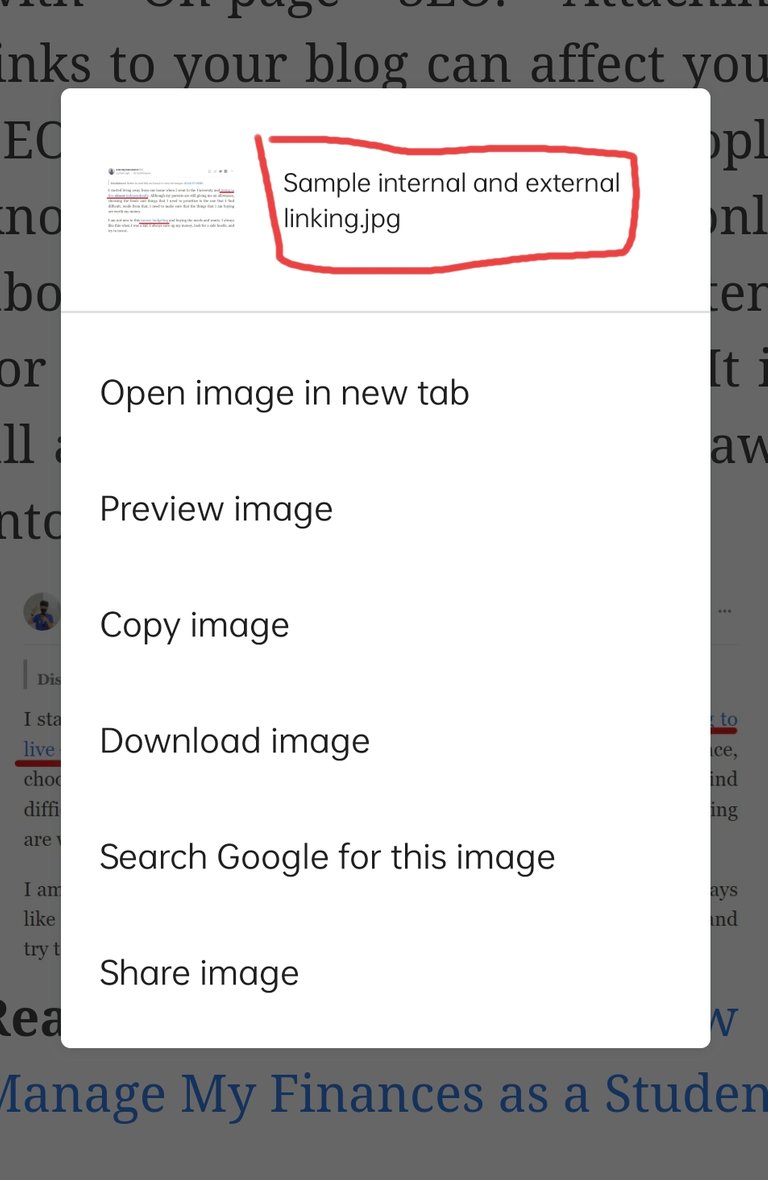 There are more things to talk about but these are the basics of on-page SEO that you must learn. Every time you post on Hive, make sure that it is SEO-optimized so you can start ranking on Google.
I just hope that we have a tool on Hive where we can see the number of views of our posts in and outside the platform. This way, we can see our analytics and know how's your post going.
I hope you learned a lot in this tutorial about on-page SEO. Start writing now and optimize your post with your knowledge of SEO.
---
Tagging a friend:
@wittyzell
If you want to learn more about SEO and waiting for the next part, you can comment with your username below so I can tag you when the new part is posted.

About the author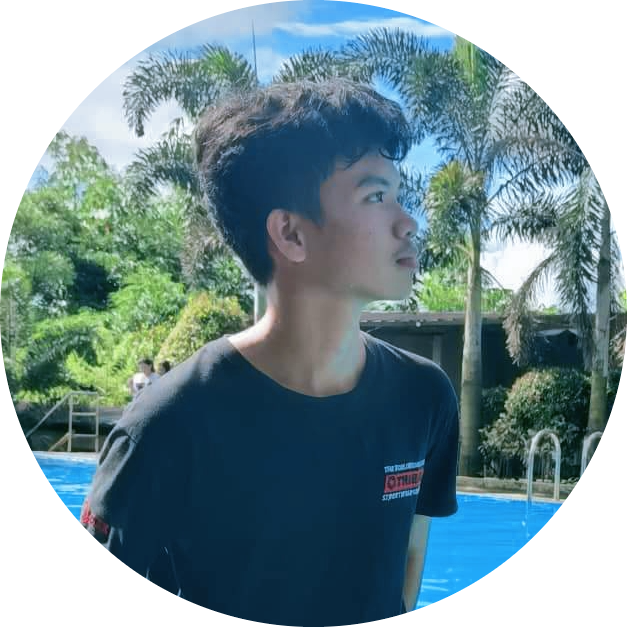 Mark Laurence, also known as Laurenceuuu and anonymous02 is a student who is currently taking a Bachelor of Science in Civil Engineering. He is expanding his knowledge and skills by blogging where he mostly writes about digital marketing, productivity, and making money online.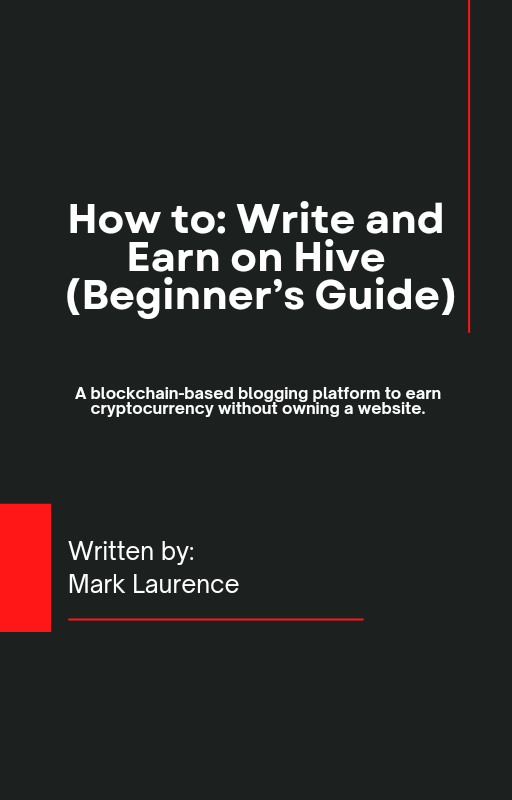 How to: Write and Earn on Hive (Beginner's Guide)
Hive is a blockchain-based blogging platform where you can get rewards in a form of cryptocurrency called Hive, Hive power, (HP), and Hive dollar (HBD).
After reading this e-book, you must learn:
How to write on Hive?
How does the rewards distribution work?
How not to get banned on the platform?
Recommended communities to join as a beginner.
Get a copy of this e-book: How to: Write and Earn on Hive (Beginner's Guide) for FREE


JOIN NOW

---
Graphics are made and designed by the author using Canva. All images are mine unless stated otherwise. Page dividers are from TheTerminal.
---
---