A soccer match that could not be played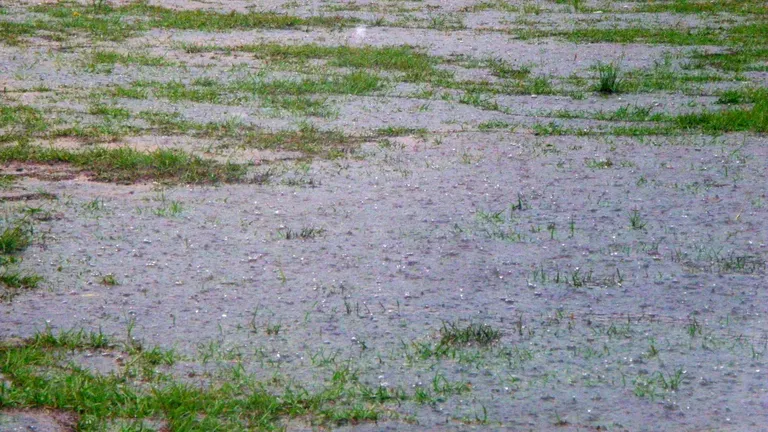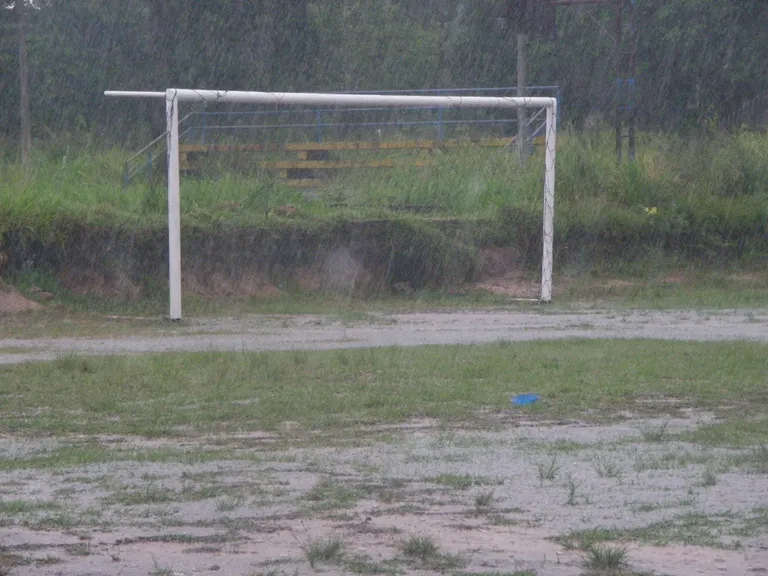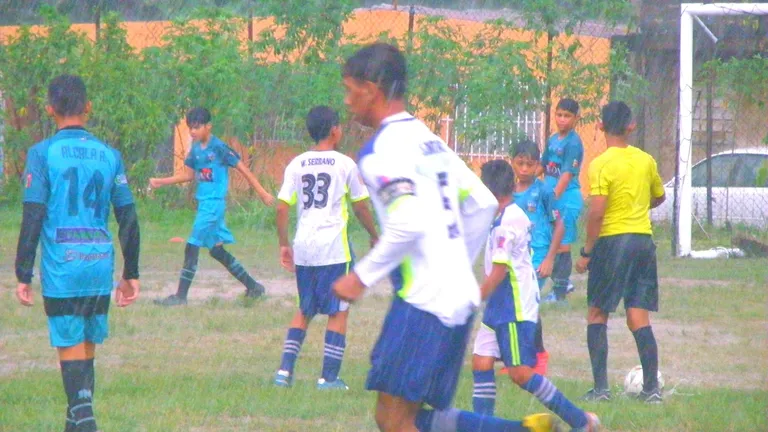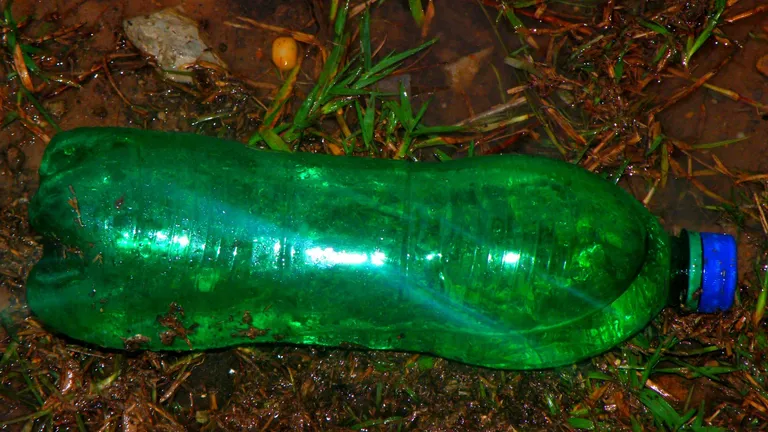 Approximately two weeks ago, the first day of the Rubert Quijada Cup in the U-13 category between Academia de Fútbol Fariñas vs Academia Palma Real Sport Club took place at the Cancha de las Tijeras, specifically in the Parroquia Las Cocuizas, in Monagas, Venezuela, at 2:00 in the afternoon. As you can see in the photographs, the match was suspended and only played for 13 minutes due to the heavy rains that fell in the different city of Maturin. And I, as a photographer of the Soccer School, Academia Fariñas, took the opportunity to take some pictures, which were edited on my computer from the Canva page. I consider myself an apprentice in photography, thanks to my new Olympus SP-565UZ 10MP camera. In the last photo, a bottle of water appears. I changed the colors and played with the editing in Canva. On the other hand, the other day I was able to play the match, where Academia de Fútbol Fariñas won by two goals to zero against Academia Palma Real Sport Club. I will continue to bring you some pictures of soccer, environment, landscape, others.
Hace aproximadamente dos semanas se llevó a cabo en la Cancha de las Tijeras, específicamente en la Parroquia Las Cocuizas, en Monagas, Venezuela, la jornada uno de la Copa Rubert Quijada en la categoría Sub-13 entre Academia de Fútbol Fariñas vs Academia Palma Real Sport Club, a partir de las 2:00 de la tarde. Como pueden apreciar en las fotografías, el partido se suspendió y sólo se jugó 13' minutos por las fuertes lluvias que cayeron en la Ciudad distinta de Maturín. Y yo como Fotógrafo de la Escuela de Fútbol, Academia Fariñas, aproveche de tomar algunas fotos, las cuales fueron editadas en mi computadora desde la página de Canva. Me considero un aprendiz más en la fotografías, gracias a mi nueva cámara Olympus SP-565UZ 10MP. En la última foto, aparece una botella de agua. Le cambie los colores y jugué con la edición en Canva. Por otra parte, al otro día si se pudo jugar el encuentro, en donde ganó Academia de Fútbol Fariñas por dos goles a cero a Academia Palma Real Sport Club. Les seguiré trayendo algunas fotografías de fútbol, ambiente, paisaje, otros.
![Creador de contenido (2).gif](https://images.hive.blog/DQmXCBySfvQhYvPRAjKMP3FYPXgSSShogtKQNteQC1Zh1Zk/Creador%20de%20contenido%20(2).gif)
![Para mi blog.gif](

)
---
For the best experience view this post on Liketu
---
---