[ESP-ENG] Empate entre Academia Fariñas y UD Aragua en la Sub-16 // Tie between Academia Fariñas and UD Aragua in U-16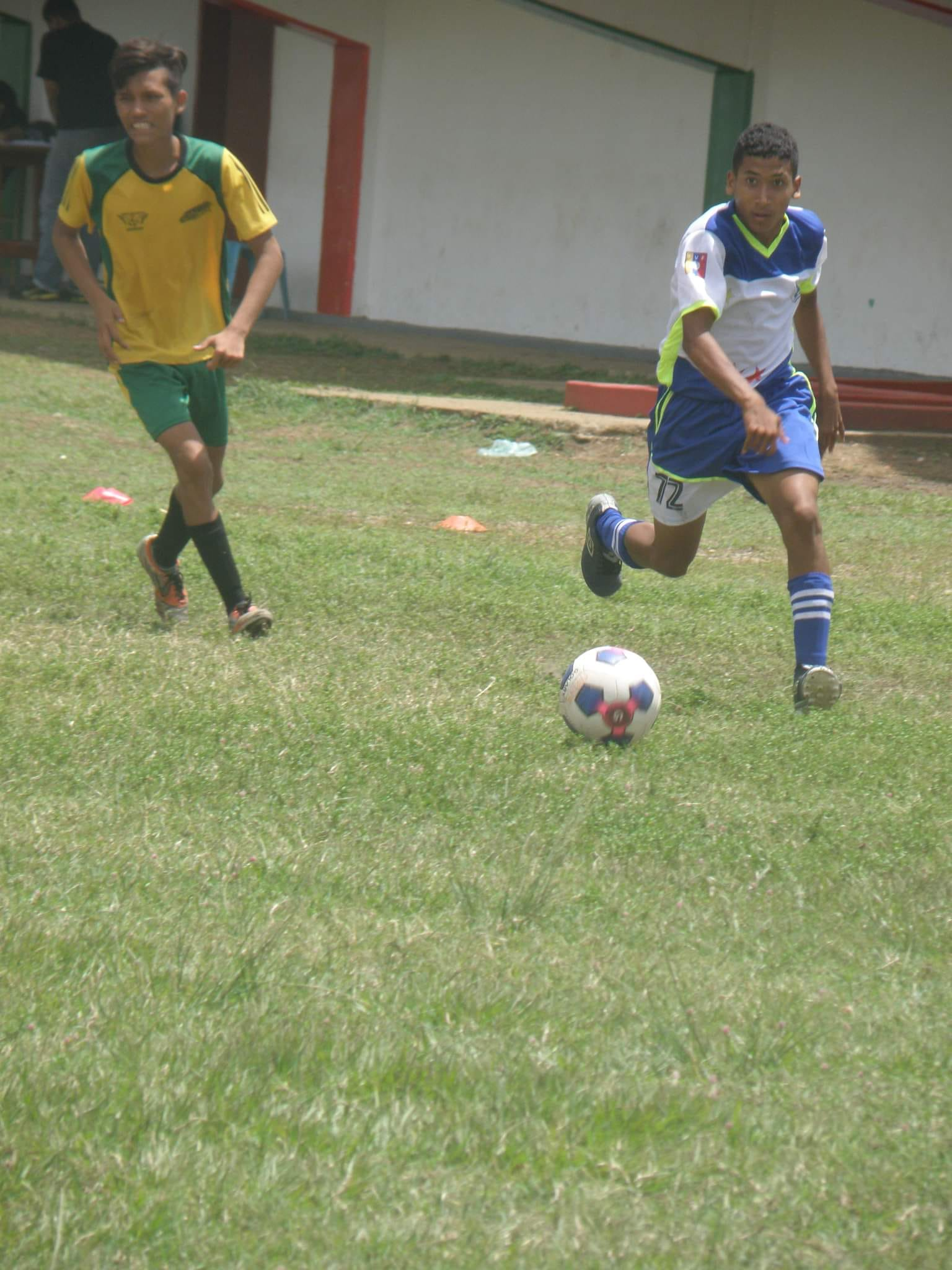 Fuente: Facebook

---
Este Viernes 09 de Septiembre del año 2022, se disputó la tercera jornada del Torneo Estadal en la categoría Sub-16, donde Academia de Fútbol Fariñas le tocó visitar a Club Unión Deportivo Aragua, en el Estadio José Shael Leonett, a partir de las 12:00 del mediodía (hora venezolana).
Partido crucial para los de Yonni Flores, quienes llegaban a este cotejo tras empatar a un gol contra Fundación Atlético La Cruz, en la Cancha Fariñas.
Academia Fariñas vs UD Aragua: ¿Qué sucedió en el primer tiempo?
Los primeros 40' minutos los domino el equipo local, quien con la tenencia del balón fue arrinconando a un Academia Fariñas que se defendió y ocupo espacios en todas las líneas, con un Victor Veliz ayudando en labores defensivas y también conduciendo para que su club pudiera salir.
Ya en la media hora de partido, se vio un encuentro parejo. Club Unión Deportivo Aragua, le costo seguir saliendo con balón dominado y la visita como a generar jugadas de peligro.
Por otra parte, el primer tiempo concluyo con empate a cero goles.
¿Qué puedo opinar?
En relación a mi opinión deportiva, puedo opinar que a este equipo de Academia Fariñas le esta faltando más asociarse en el mediocampo y no perder balones en esa zona medular. Además, también aprovechar las jugadas a balón parado, ya que tuvieron alrededor de cinco tiros libres.
This Friday, September 9, 2022, the third day of the State Tournament was played in the U-16 category, where Academia de Fútbol Fariñas had to visit Club Unión Deportivo Aragua, at the José Shael Leonett Stadium, at 12:00 noon (Venezuelan time).
It was a crucial game for Yonni Flores' team, who arrived at this match after a one-goal draw against Fundación Atlético La Cruz, at Cancha Fariñas.
Academia Fariñas vs UD Aragua: What happened in the first half?
The first 40' minutes were dominated by the local team, who with ball possession cornered an Academia Fariñas that defended and occupied spaces in all lines, with Victor Veliz helping in defensive work and also driving so that his club could get out.
Already at the half hour mark, the match was evenly matched. Club Unión Deportivo Aragua found it difficult to keep coming out with the ball under control and the visitors were able to generate dangerous plays.
On the other hand, the first half ended in a scoreless draw.
What can I say?
In relation to my sporting opinion, I can say that this Academia Fariñas team is lacking more association in the midfield and not losing balls in the midfield. In addition, they also need to take advantage of set pieces, as they had around five free kicks.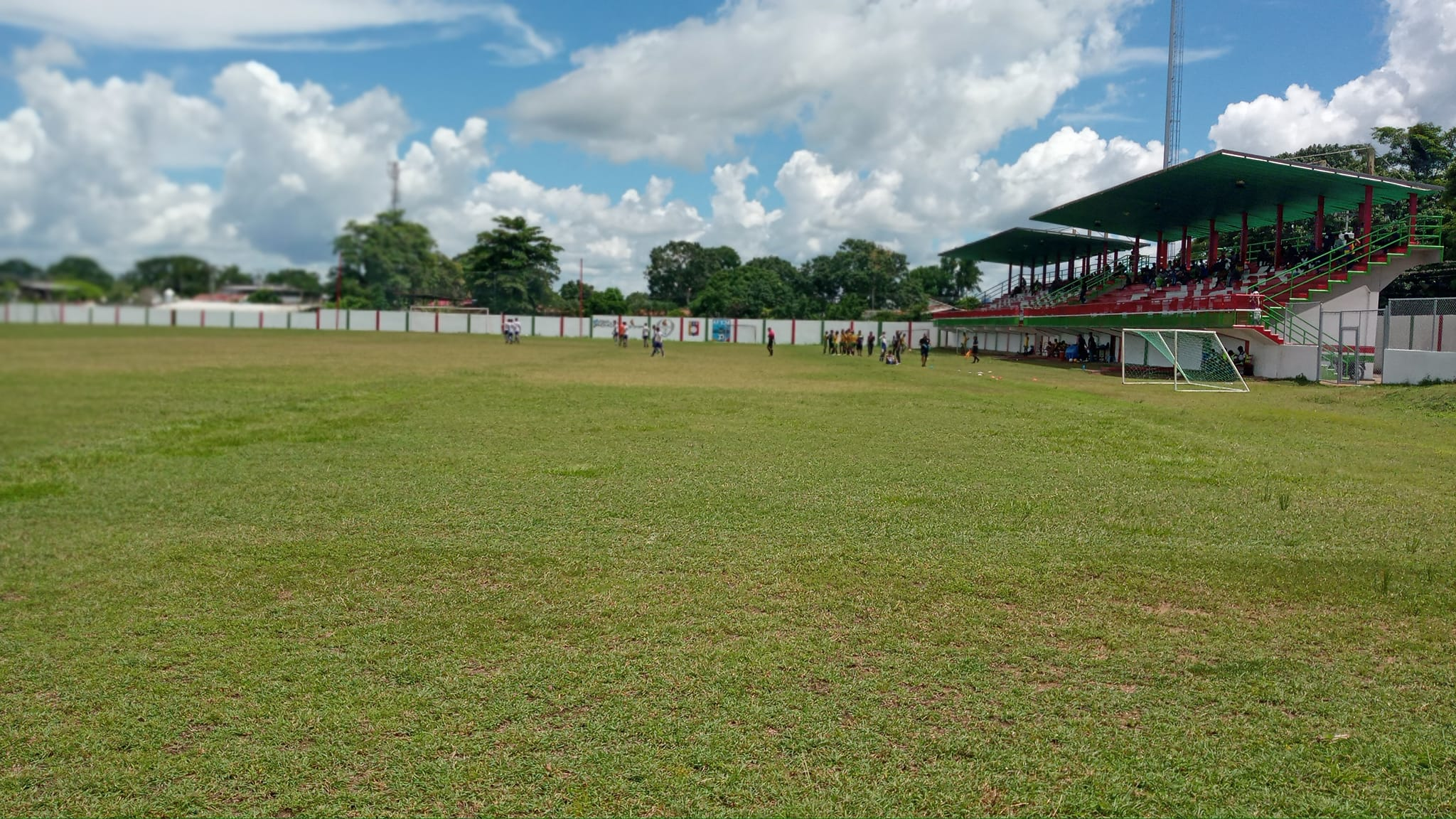 Fuente: Facebook

---
Empieza el segundo periodo y caen los goles
Comenzó el segundo tiempo con algunas modificaciones para el elenco local, con el fin de tratar de refrescar los costados.
Asimismo, al minuto 52' del compromiso llegaría el primer tanto, en un tiro libre que cobra un jugador del Club Unión Deportivo Aragua, y en donde el guardameta se le termina resbalando el balón para dejar un rebote en el punto penal para la definición de pierna derecha de un futbolista rival.
Análisis del gol
En esa fracción del encuentro se encontraba lloviendo. Lamentablemente, el portero dejó un rebote y se abrió el marcador.
Partido parejo desde mi análisis. El equipo de casa no encontraba cómo hacerle daño a la visita, tanto con la posesión de la esférica como en jugadas de tiros de esquina.
The second half begins and the goals are coming in.
The second half began with some changes for the local team, in order to try to freshen up the flanks.
Likewise, at minute 52' of the match, the first goal arrived, on a free kick taken by a player of Club Unión Deportivo Aragua, and where the goalkeeper ended up slipping the ball to leave a rebound on the penalty spot for the definition of a rival player's right foot.
Goal analysis
It was raining during this part of the game. Unfortunately, the goalkeeper left a rebound and the score was opened.
It was an even match from my analysis. The home team could not find a way to hurt the visitors, both in possession and from corner kicks.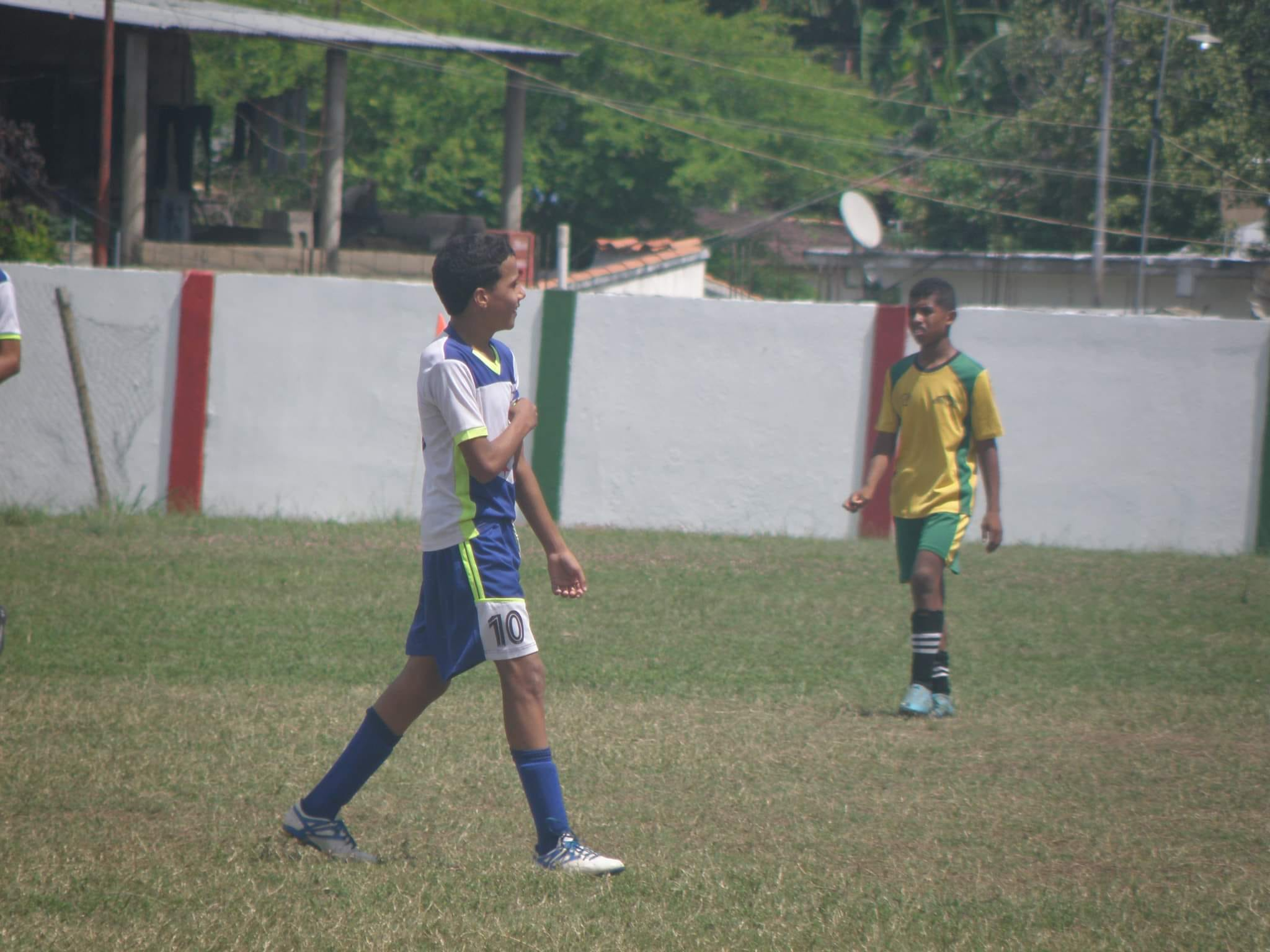 Fuente: Facebook

---
Llegó el empate
Y cuando todo parecía imposible, llega tanto de la igualdad al minuto 73', luego de un pase del lateral derecho Edixon Brito, quien asistió al delantero Yovanny Flores, para que este último le terminarán cometiendo la falta en el área chica.
Desde el punto penal, ejecuto Yovanny y le dio el empate a su equipo. De igual manera, pueden chequear el tanto en este link.
Después del gol, los muchachos visitantes siguieron atacando con más ímpetu, llegando a tener tiros libres claros y que pasaron muy cerca del cancerbero rival.
Con los 80' minutos cumplidos, se terminó el juego con empate a un gol.
Opinión del resultado
En cuanto a mi opinión, me parece que el resultado es justo, ya que los dos equipos se notaron solventes y en busca de hacer goles.
También, para seguir opinando, los cambios de la visita en la segunda etapa le dieron más salida por los costados y generaron jugadas de peligro.
The tie has arrived
And when everything seemed impossible, the equalizer arrived at minute 73', after a pass from right back Edixon Brito, who assisted forward Yovanny Flores, so that the latter ended up being fouled in the small area.
From the penalty spot, Yovanny scored and gave his team the tie. You can also check the goal at this link.
After the goal, the visitors continued attacking with more impetus, having clear free kicks that passed very close to the rival goalkeeper.
With 80' minutes gone, the game ended in a one-goal draw.
Opinion of the result
As for my opinion, I think the result is fair, as both teams were solvent and looking to score goals.
Also, to continue with my opinion, the changes made by the visitors in the second half gave them more outlet on the flanks and generated some dangerous plays.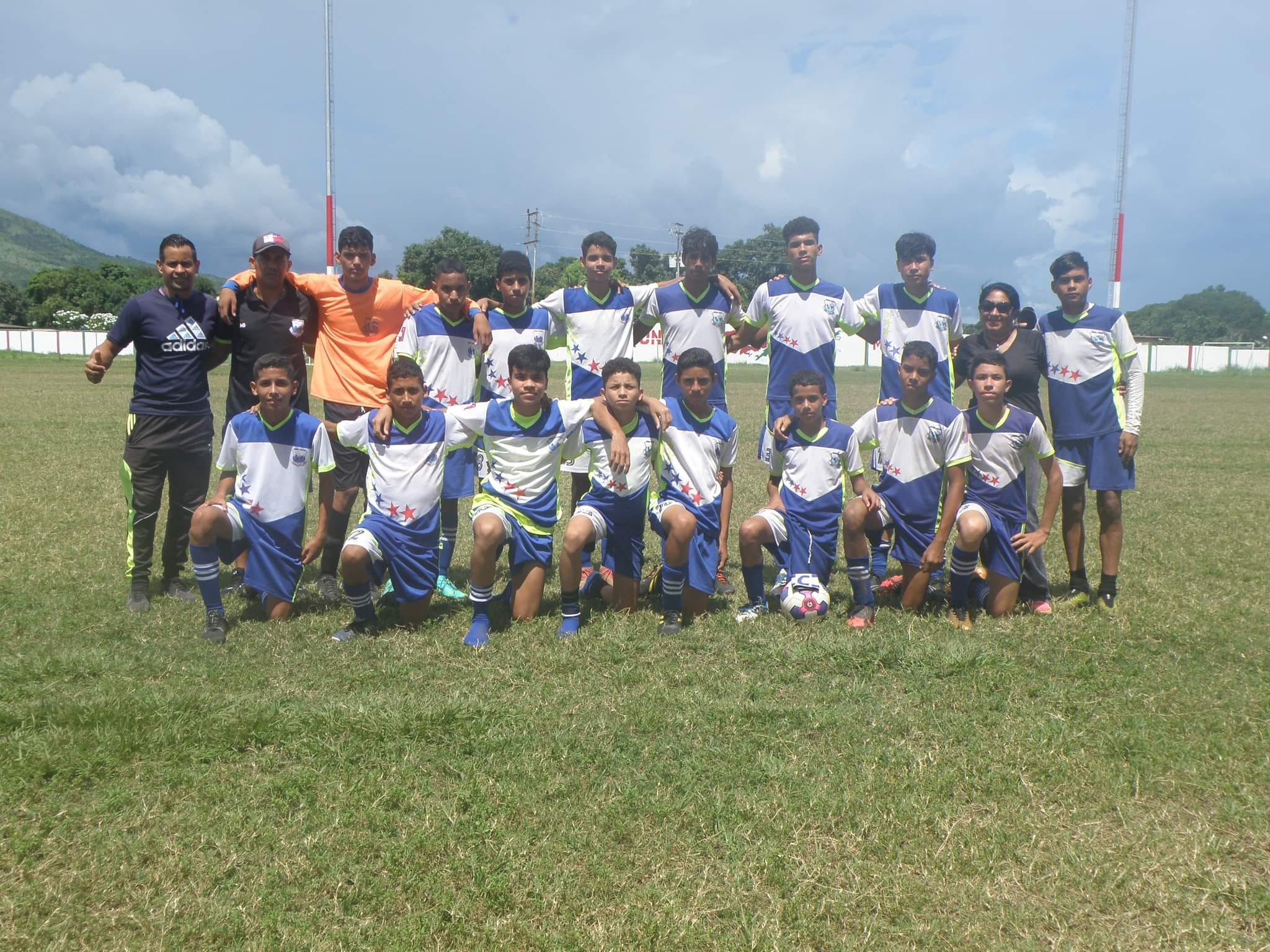 Fuente: Facebook

---
¿Con cuántos puntos finalizó Academia Fariñas en su grupo?
Academia Fariñas concluyo con dos puntos en tres partidos jugados.
Sus resultados fueron:
Academia Fariñas 0-3 Seminoles.
Academia Fariñas 1-1 Fundación Atlético La Cruz.
Academia Fariñas 1-1 UD Aragua.
Análisis final de los tres resultados
Desde mi análisis critico y reflexivo, toca mucho por mejorar en sectores puntuales de la cancha para la Sub-16 de Academia de Fútbol Fariñas.
Veo en ocasiones, más que todo en el segundo tiempo, el mediocampo cansado y sin piernas para quitar el balón.
With how many points did Academia Fariñas finish in its group?
Academia Fariñas finished with two points in three games played.
Their results were:
Academia Fariñas 0-3 Seminoles.
Fariñas Academy 1-1 Fundación Atlético La Cruz.
Fariñas Academy 1-1 UD Aragua.
Final analysis of the three results
From my critical and reflective analysis, there is much room for improvement in specific areas of the field for the U-16 Fariñas Soccer Academy.
I see sometimes, especially in the second half, the midfield tired and without legs to take the ball away.


---
---