Photo report. Amazing beauty of nature in autumn and shadows in the forest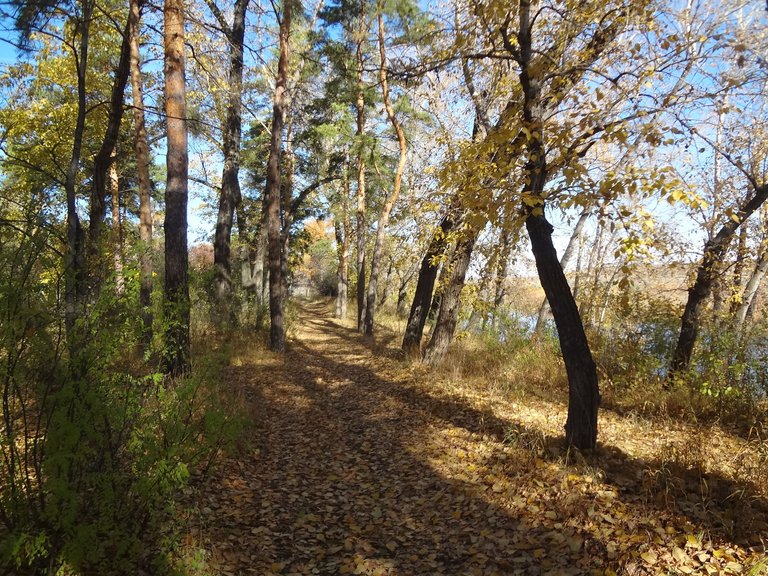 There is such beauty in this autumn and sunny forest that you want to stay for a long time and not go anywhere to soak up all this beauty with all your soul. Every time you come back here to see how nature has changed in these autumn days? The air among the trees is like a balm.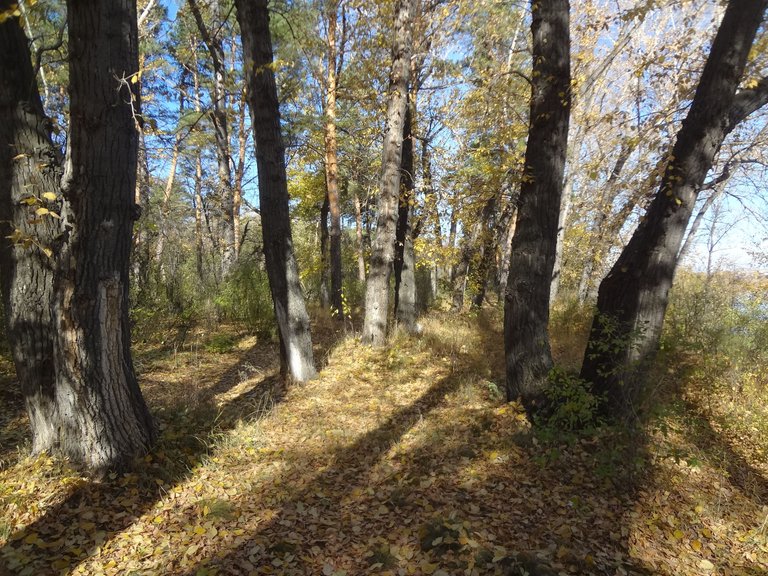 The day is just beginning, so the sun's rays cast such interesting and long shadows across the ground around us. And for the photographer, it's a real blessing to take as many fall photos as possible in the woods and outdoors. Each such photo is a separate and beautiful landscape.
They say that shadows disappear at noon? But here in the woods I did not notice it, although it was 12:00 p.m. at this time in the picture. All this, of course, is unimportant - the main thing is that these shadows are very beautiful. It is nature that gives us such beauty of scenery to enjoy.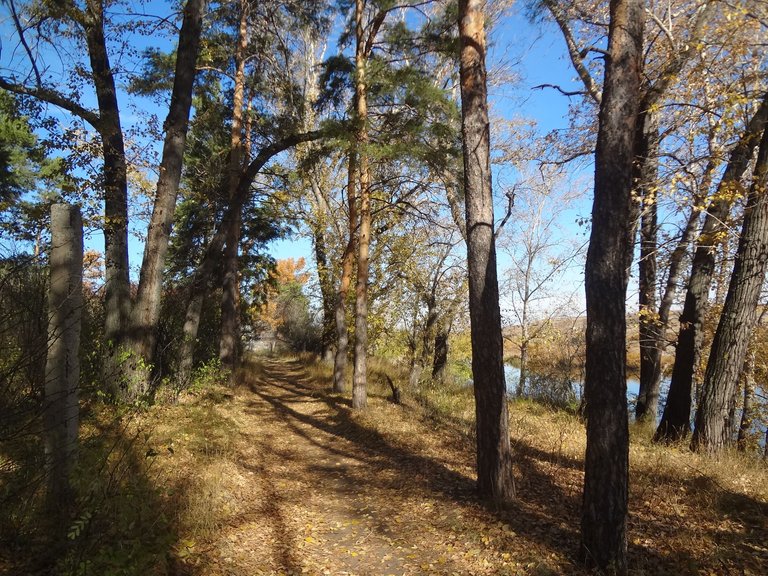 Autumn is indeed a beautiful time! I don't know why, but everyone loves this time of year? Apparently, there is some hidden charm of beauty in autumn, which makes our souls light up? Although today we are talking about the shadows that are born among the trees on a sunny day.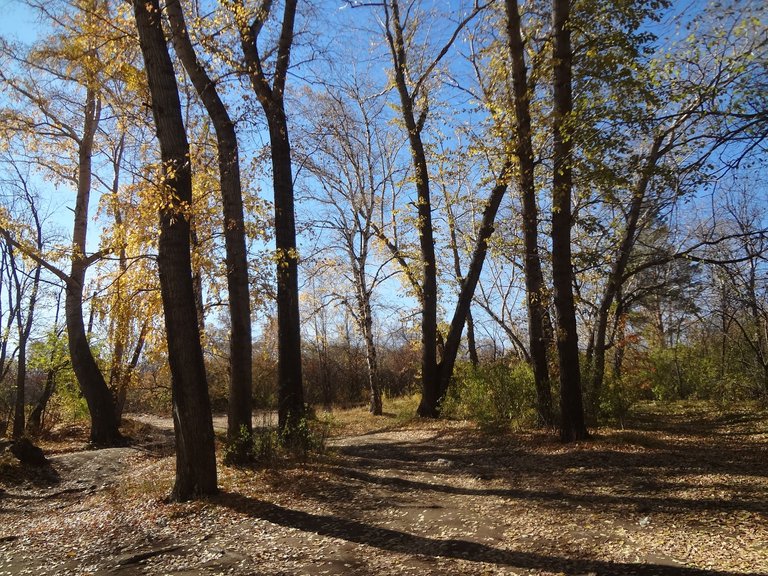 I often go to nature and to the woods just to walk among the trees, to see all this amazing beauty of nature. When you're in the woods, leaving the hustle and bustle of the city behind, you realize how good it is for you, too. Being in nature is like getting a little dose of new happiness.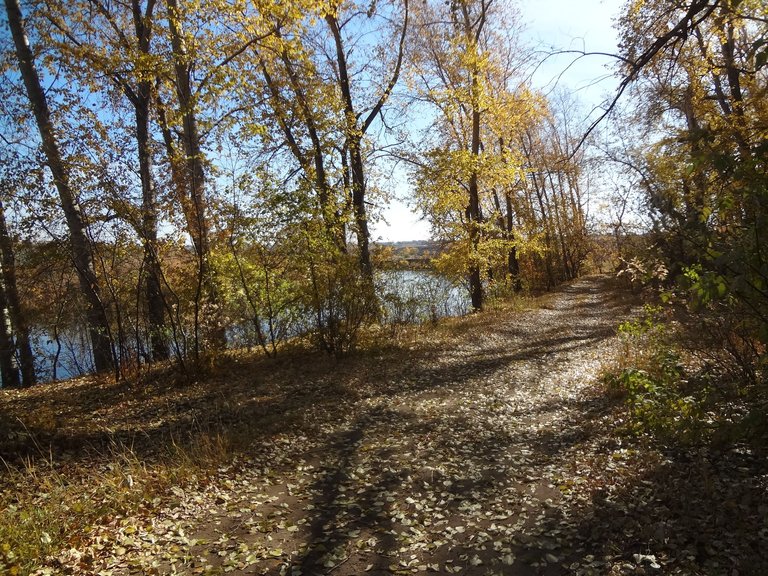 AMAZING BEAUTY OF NATURE IN AUTUMN
AND SHADOWS IN THE FOREST
---
Quiet in the mauve autumn forest
Quiet in the autumn forest,
Quiet and festively drunk.
I carry myself like an angel...
I am laughing, sinful, and strange,
For feeling abstractly deceived!
---
Quiet in the autumn... foggy,
There's not even a rustle.
I do not know what is irreal, what is manifest,
But somehow cheerful and drunken...
In the midst of darkness there's light in the soul!
---
Strange and festive ... I am "in formation" delirious,
How intoxicating the Muse is desirable.
Quiet in autumn's purple woods...
No - this is a thread of unreality clearly,
Strikes my soul abstractly deceitfully!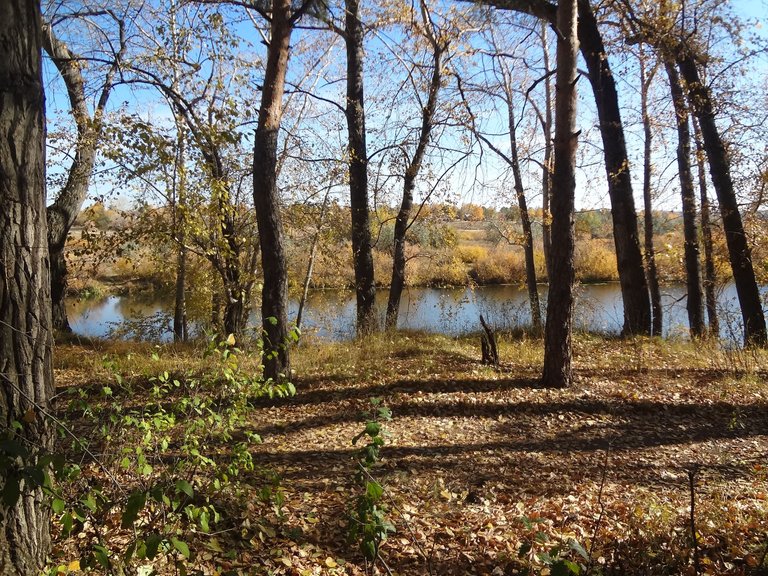 ADDITIONAL INFORMATION:
-original photo;
-first publication;
-camera Sony 16.2.
(Translated via DeepL Translator from Russian)
Photos posted by me are clickable.
They can be viewed in large size by clicking on the photo.
Photos were taken with the size of 2592 x 1944 pixels.
For insertion into a post on Ecency and Hive, the size is reduced to 1280 x 960 points..
Photo taken - Sony 16.2 - 3x Zoom, Vario-Tessar lens.

---
---