Qurator's Photo Quest | Christmas Cards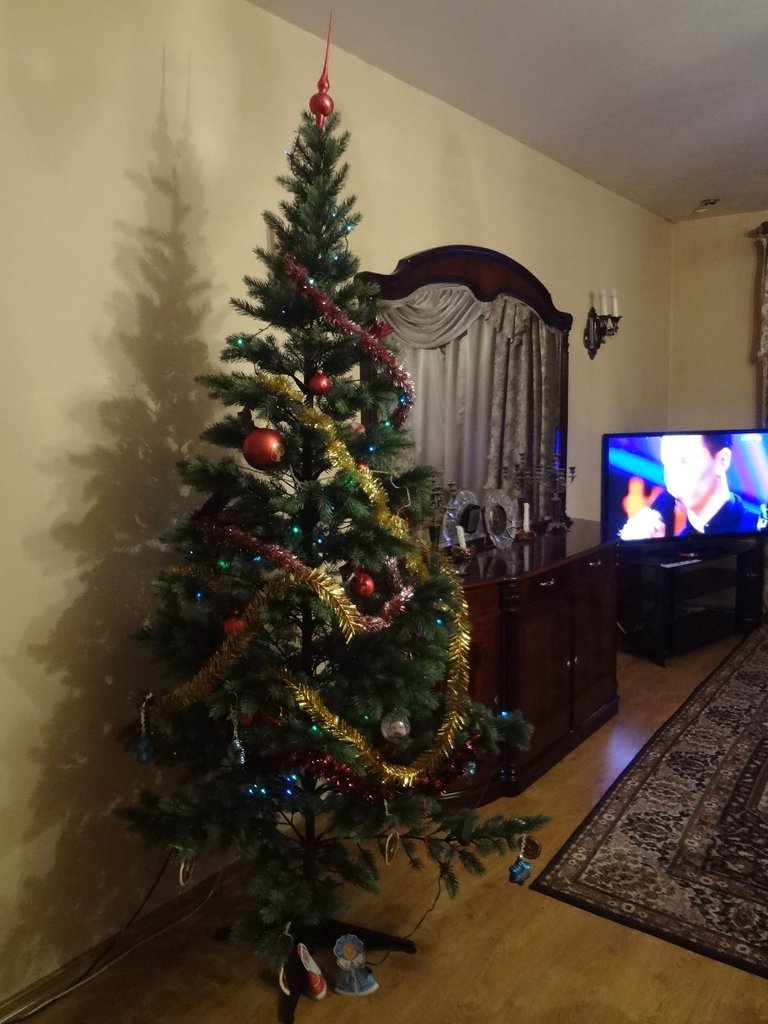 It's Christmas and it's almost time for New Year's Eve.
It is a holiday that is celebrated in every country in the world.
And we already have a Christmas tree in our house.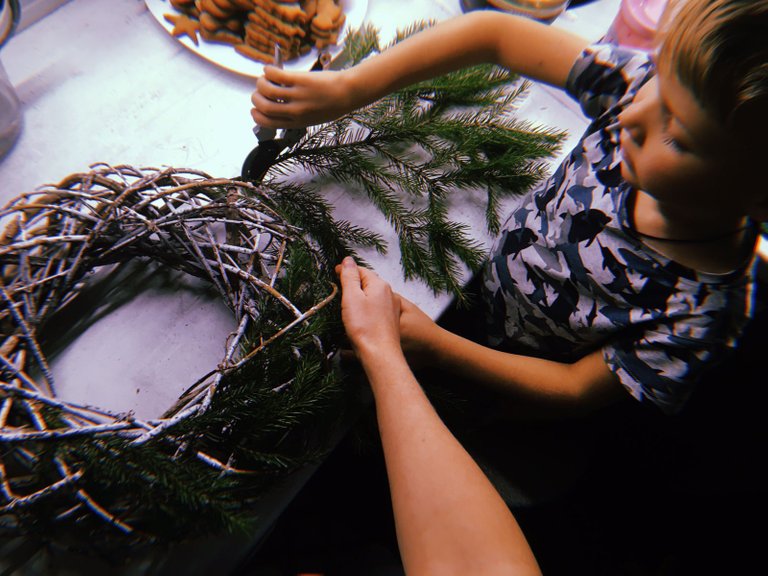 We prepare many different wreaths for the holiday.
The children enjoy doing these crafts together with us.
It will be very beautiful. The kids are already excited!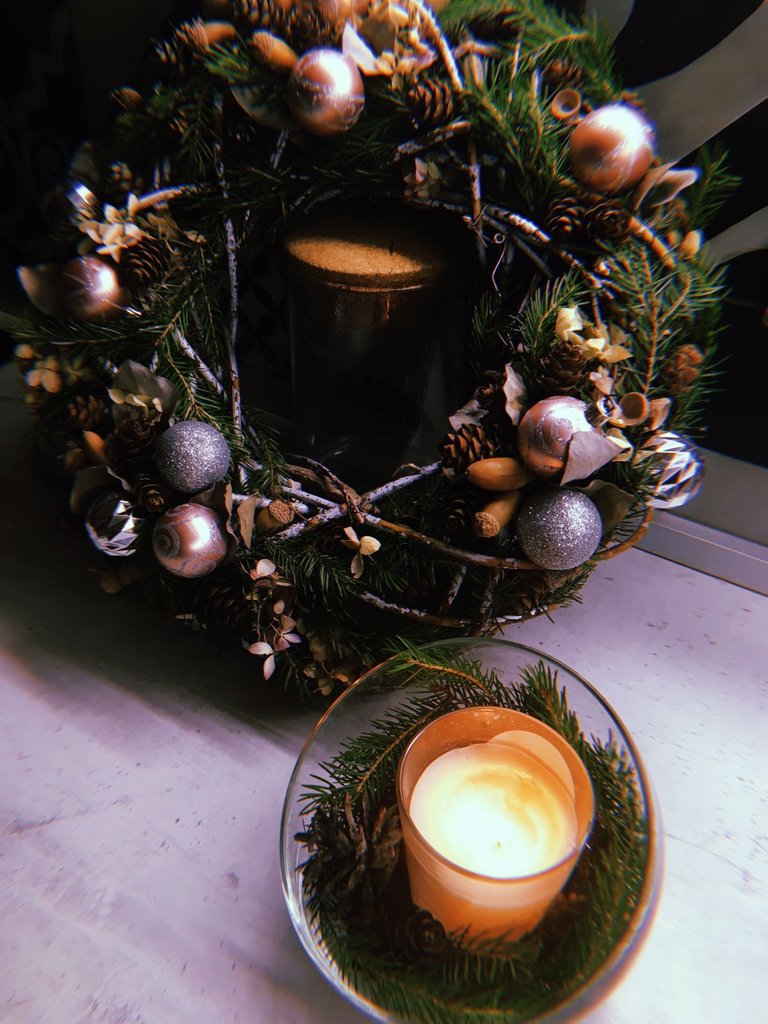 That's the kind of beauty you get for a holiday.
Decorative decorations made of spruce twigs.
And we make our own candles, which we light.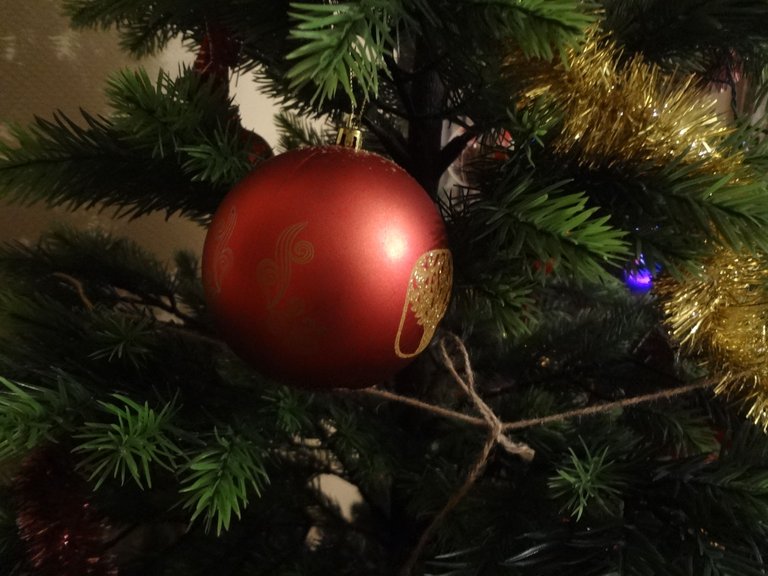 Our kids especially like these big red balls.
With which we decorated the Christmas tree.
They are very pretty and decorate very well.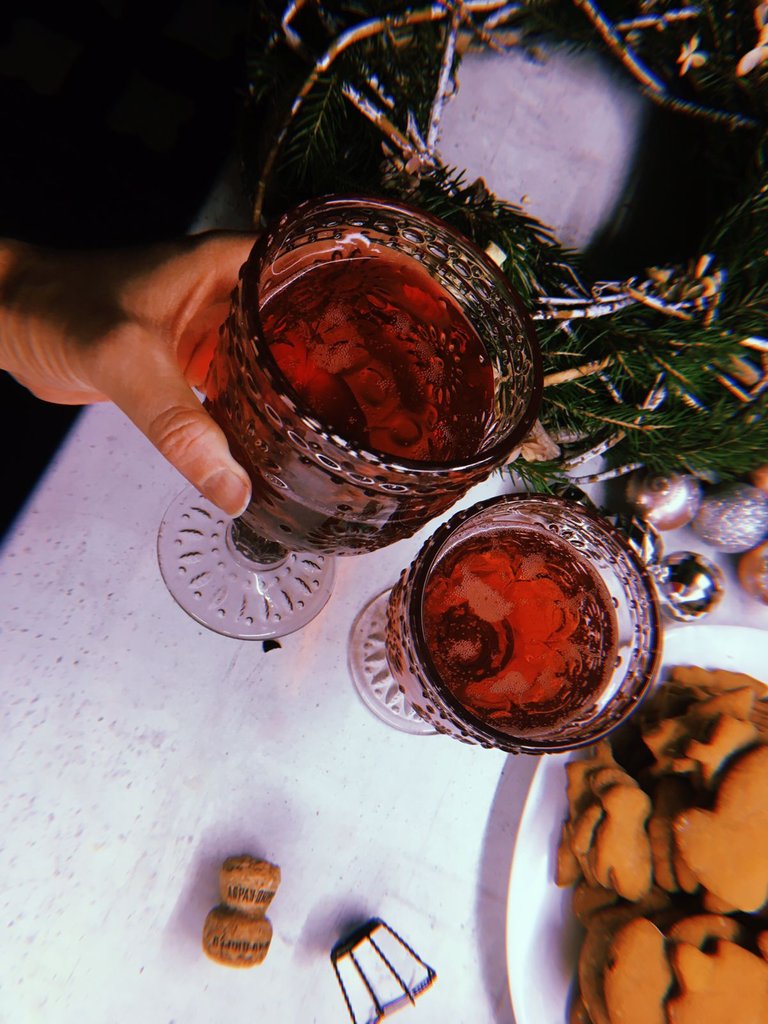 We also prepare various sweets for the holiday.
This will be such a gift for all of us and the children.
Let's freeze a sweet mousse with cherry juice.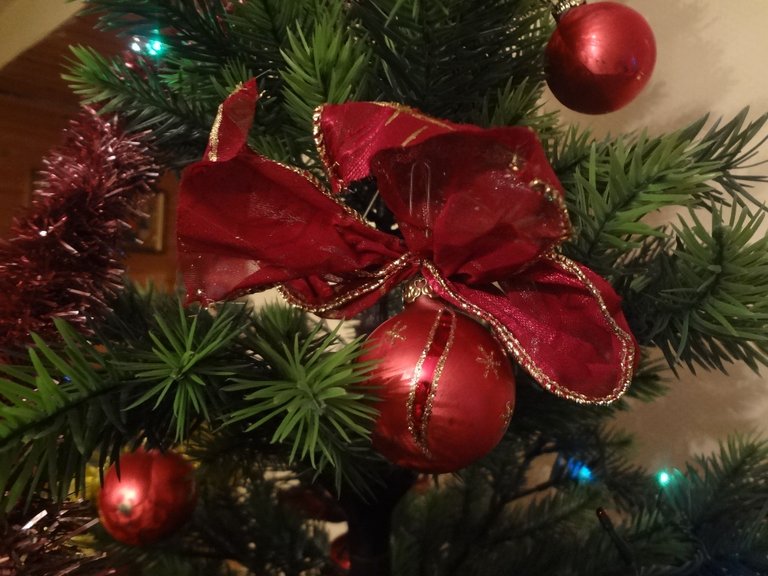 The balloon decorations are a good addition.
And these bows with gold trim around the edges.
It all glows beautifully in the artificial light.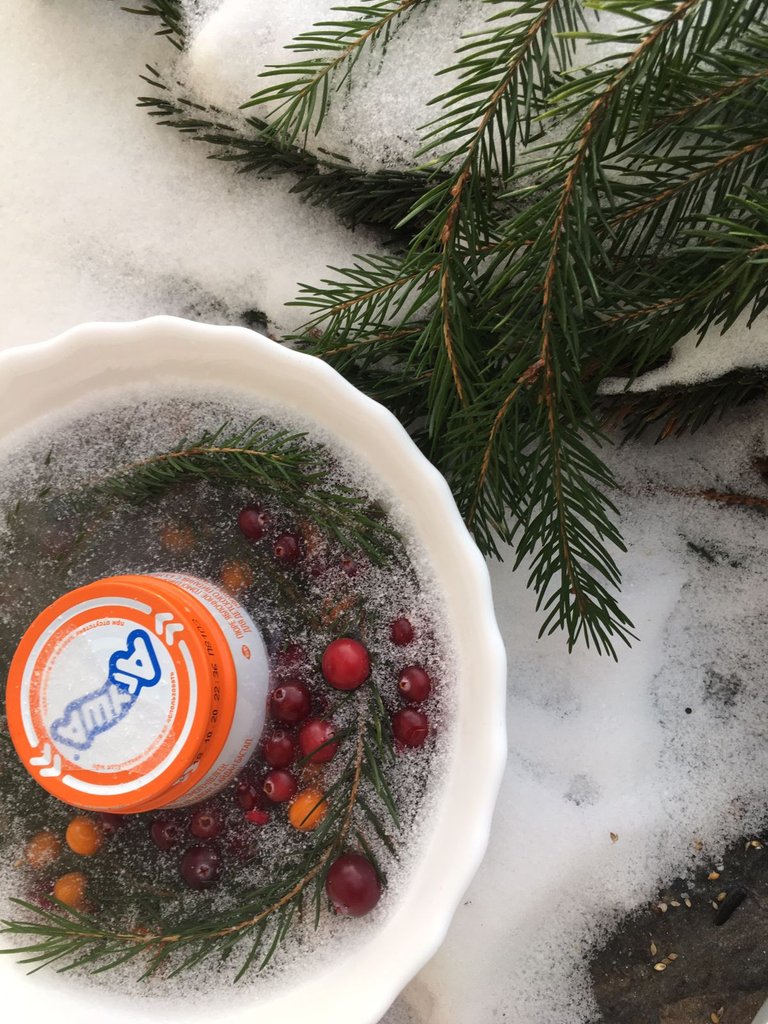 We also make circles like these, like plates.
Where there are lots of different berries.
To feed the birds outside during the holidays.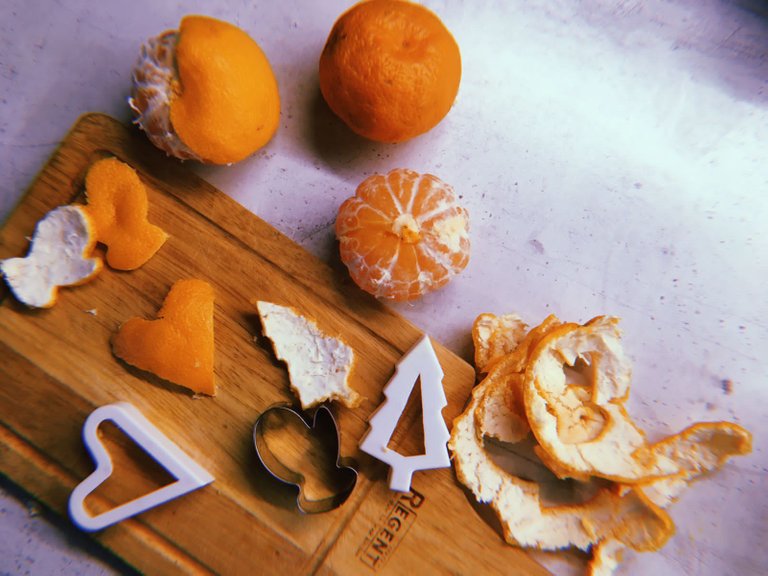 We also have a lot of tangerine decorations.
And oranges, which we then put in the garland.
And the garland will hang on the Christmas tree.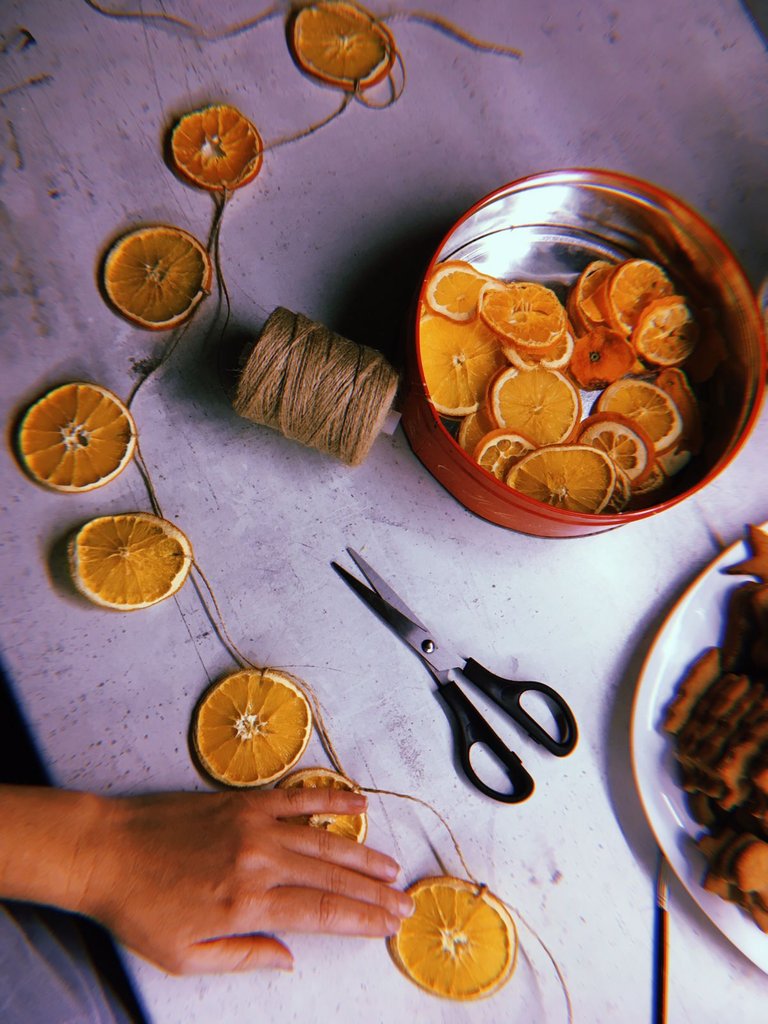 This is how beautiful the garland turns out.
Which we all make together with children.
And the children are my grandchildren.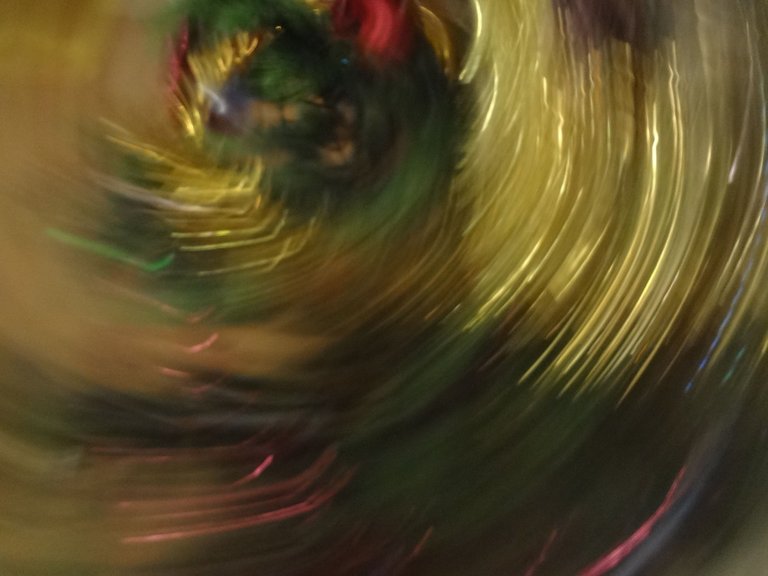 And ahead, as you can see - there will be such a celebration.
Everything will be spinning and swirling like a whirlwind.
Because we have Christmas and the New Year ahead of us.
A holiday that we always look forward to visiting with joy.
And this is how my granddaughter saw through the window.
Santa Claus and the Snow Maiden downstairs in the yard.
How much joy and happiness she had to see them herself.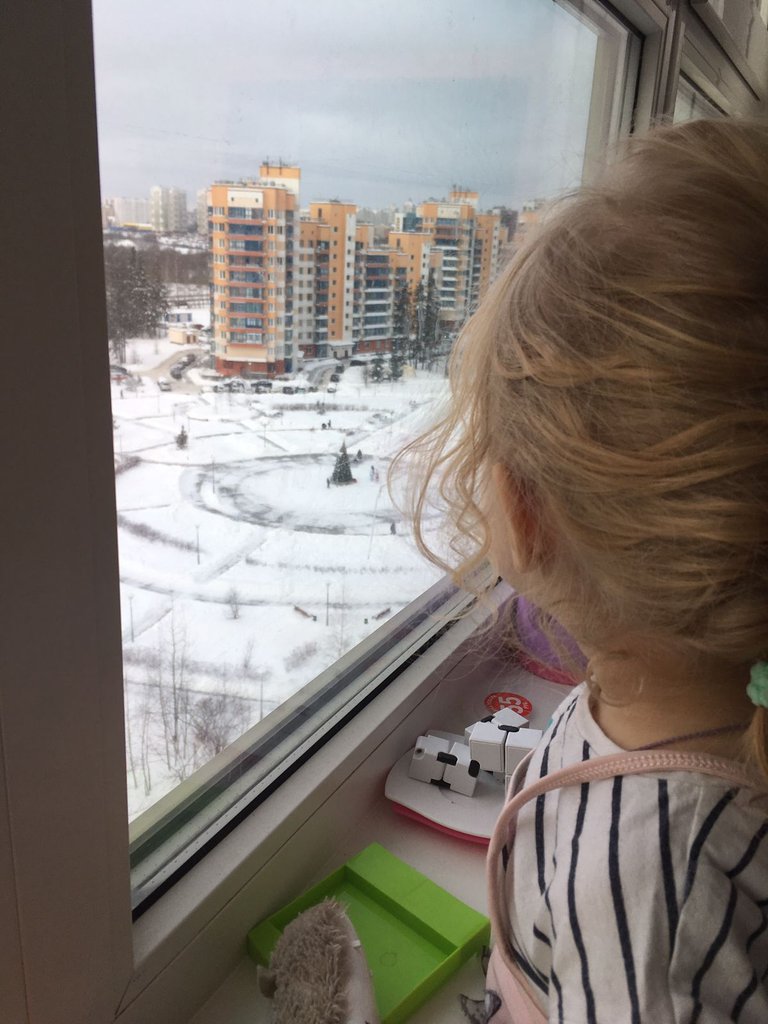 Then she looked down and watched them for a long time.
What were Ded Moroz and the Snow Maiden doing there?
My granddaughter told us how they were doing the round dance.

Qurator's Photo Quest | Christmas Cards
MERRY CHRISTMAS TO ALL AND THE COMING NEW YEAR.
Hello, my friends! Here comes the holiday to us. And it's a holiday that our children are really looking forward to. Especially when they saw Santa Claus and the Snow Maiden in the yard from the balcony. It was still morning and suddenly my granddaughter saw a big Christmas tree downstairs in the yard - Santa Claus and the Snow Maiden had come to visit. We had talked to them about it before, and then they saw it. It was such a joy to see that Santa Claus and the Snow Maiden were there and they came to our yard. So the fairy tale turned into reality for them. This made us happy too, after all the children's holiday had started. That was my photo report for Qurator's Photo Quest - Christmas Cards. Congratulations to all of you my friends and to the whole Qurator Community team on this Catholic Christmas and the upcoming New Year. I wish everyone their places come true and most importantly, health, more happy days in the new year, happiness and love. Take care and rejoice in the holiday days to come. That's how the Christmas cards turned out.
ADDITIONAL INFORMATION:
-original photo;
-first publication;
-camera Sony 16.2.
(Translated via DeepL Translator from Russian)
Photos posted by me are clickable.
They can be viewed in large size by clicking on the photo.
Photos were taken with the size of 2592 x 1944 pixels.
For insertion into a post on Ecency and Hive, the size is reduced to 1280 x 960 points..
Photo taken - Sony 16.2 - 3x Zoom, Vario-Tessar lens.

---
---