Exciting Weekend at the Waterfall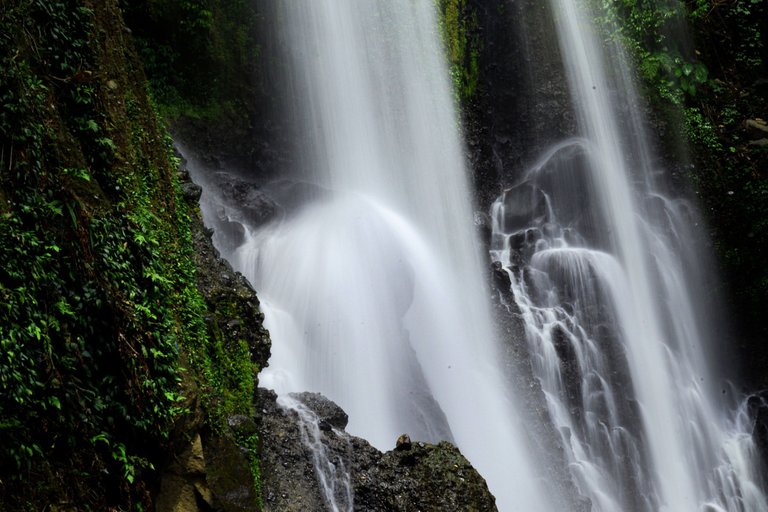 ---
Hello Everyone.
This is my post on in the WEEKEND EXPERIENCES Community. I would like to share my experience about my weekend trip. Last month I visited several tourist attractions that are here but this week I have taken part to visit the waterfall. I actually had no plans at first to get there. But my best friend @akukamaruzzaman invited me. Isn't that a very attractive offer? I was very happy to accept the offer and finally we agreed to go together. we have to travel for 50 minutes by motorbike. It didn't take long to get there but we both had to walk to find the Waterfall there.
Air Terjun Blang Kolam
The name of the place we visited was Air Terjun Blang Kolam. That's what people here call it, but I don't understand the meaning of the name significantly. I believe Waterfall can be an attraction for people to visit on weekends.
Before arriving at the waterfall, the two of us had to go up and down an unknown number of stairs. it is quite long and requires strong power. we walk slowly and very carefully when we start down the stairs so that we don't tire quickly.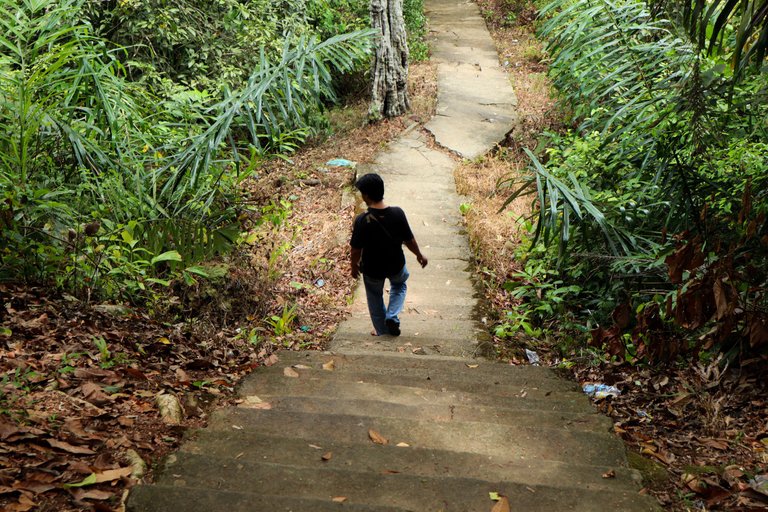 ---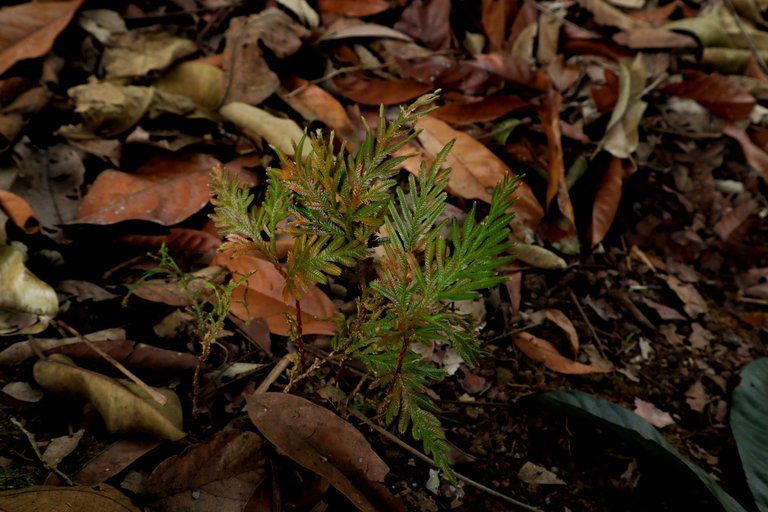 When I was on the steps, I saw lots of ferns growing wildly there. At first I wasn't too sure if the plant was part of the ferns. in fact, the plant has a scientific name, namely Selaginella. Interestingly, this plant has leaves that look like deer antlers and when the leaves are young they look green. but when the leaves age they are golden yellow.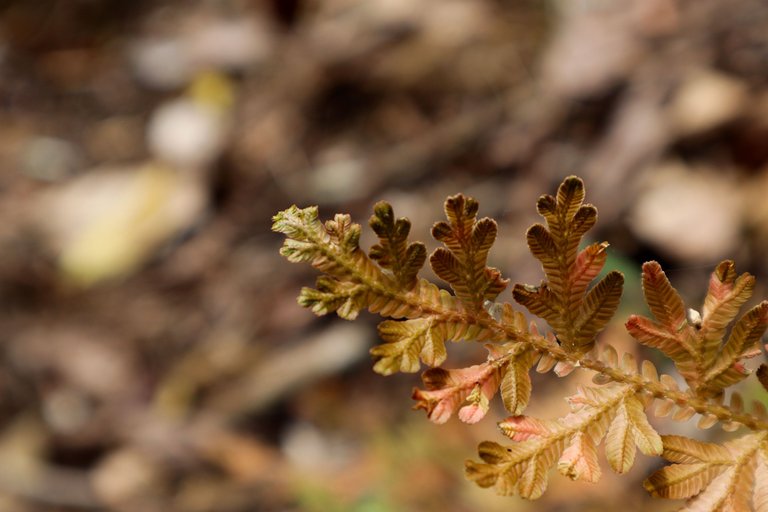 ---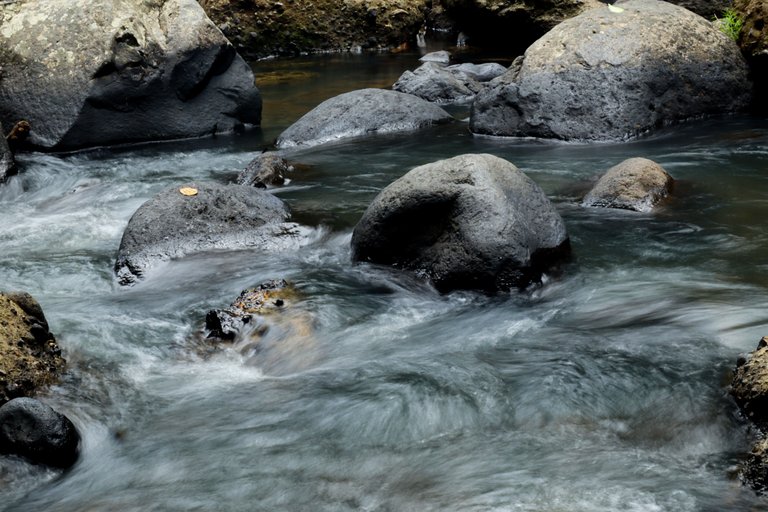 We continued walking on the steps until we found a stream of water coming from the waterfall. There are large rocks and clear water. This stone is very useful for preventing abrasion and also very useful for purifying water. look there. a girl is fishing near the waterfall.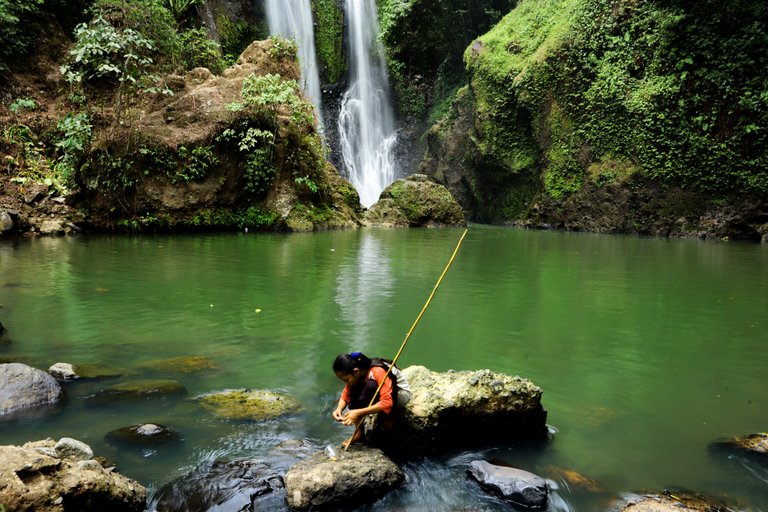 ---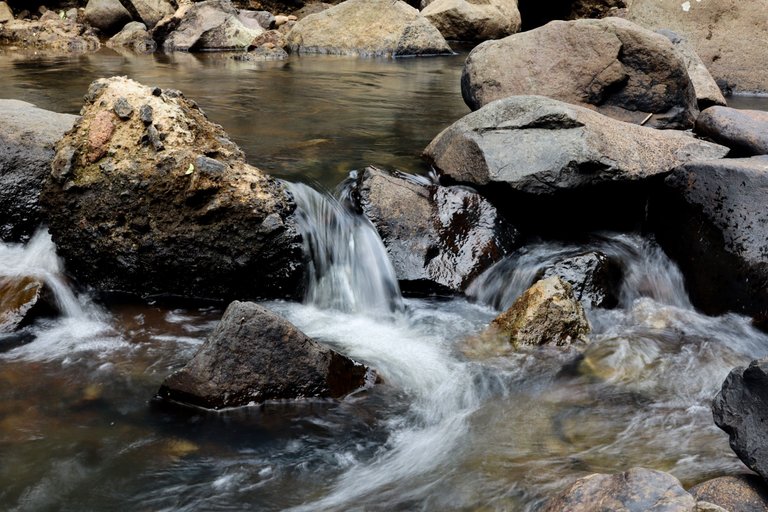 ---
I could not wait long and immediately set up the camera on a tripod. I set the camera's ISO and lens speed to get the maximum exposure. I started shooting from the front. Gosh, @akukamaruzzaman blocks my shot. I tried to shoot several times and in the end I got a very satisfactory result.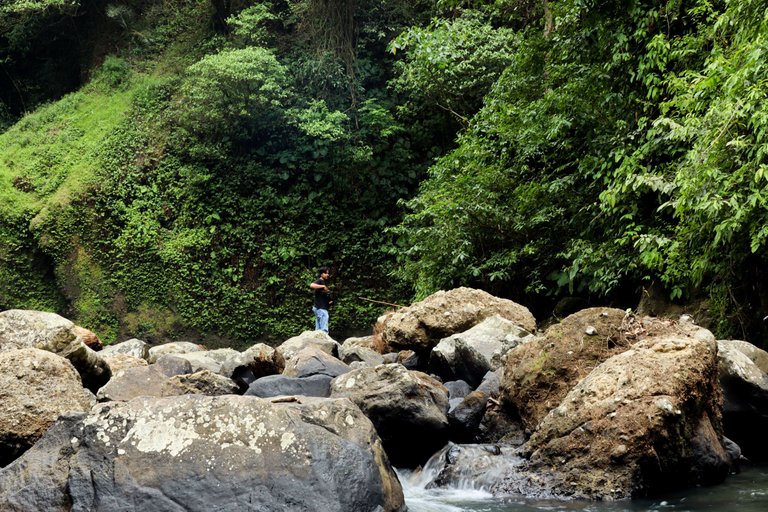 ---
This is the view of the Air Terjun Blang Kolam which is not crowded with visitors. The waterfall is not that high but has a partner so it looks like a twin. among the falling water you can see green grass, I thought it was moss but it turned out to be grass.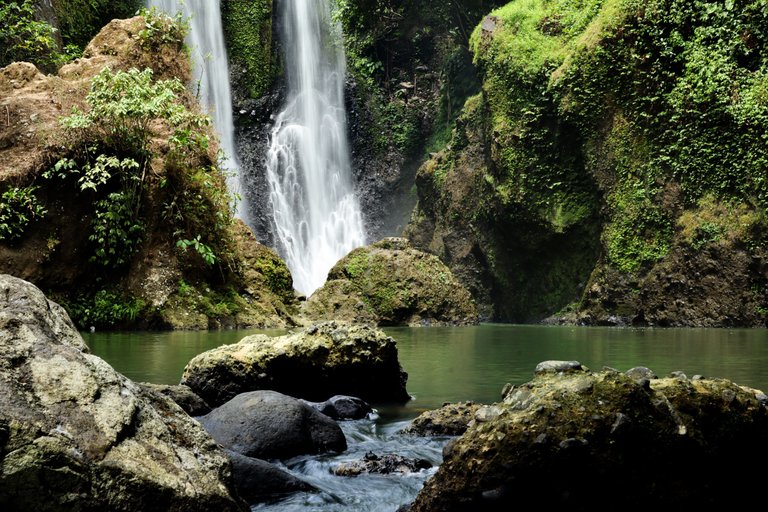 ---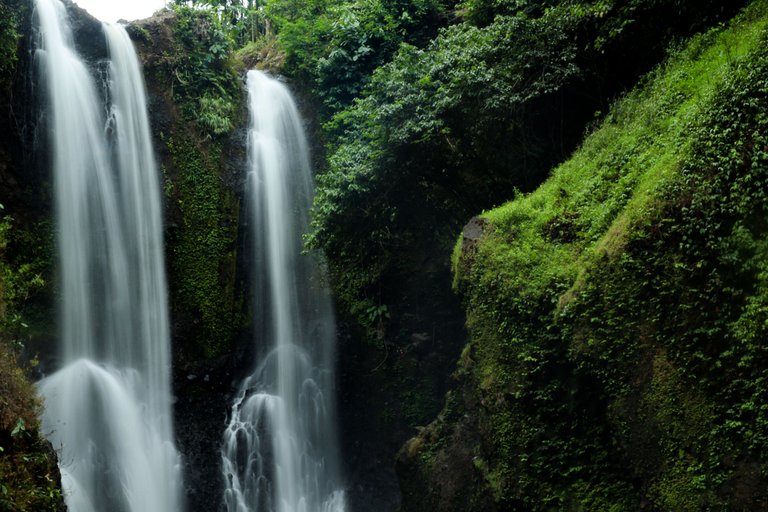 ---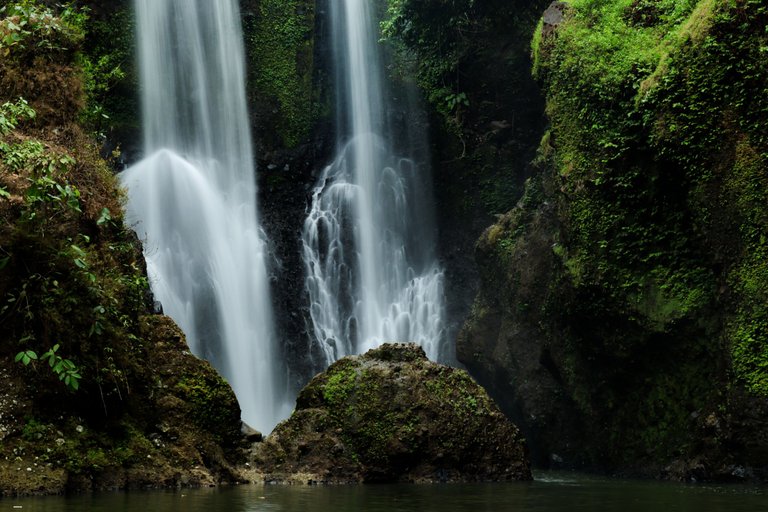 ---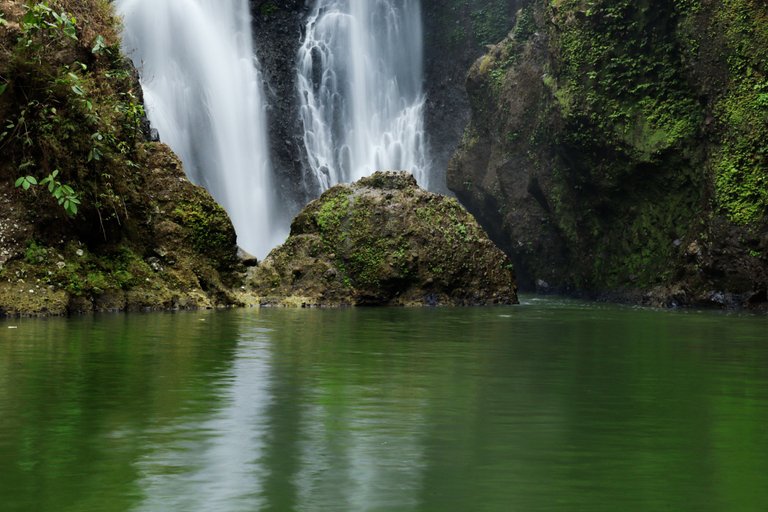 ---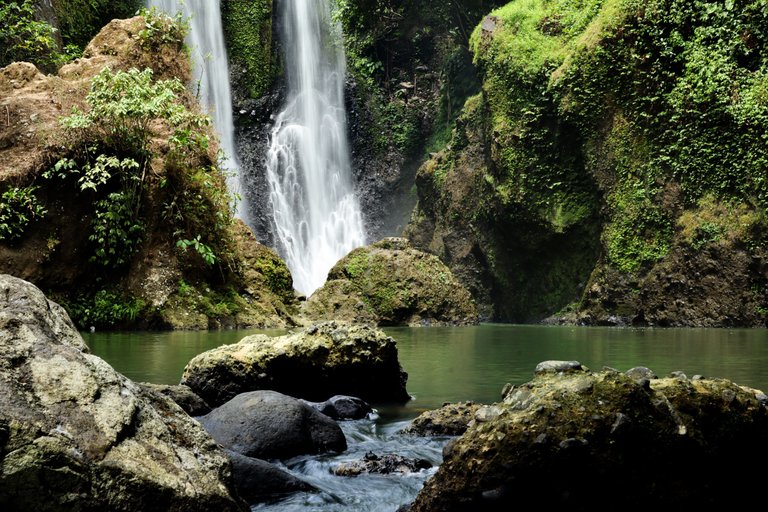 ---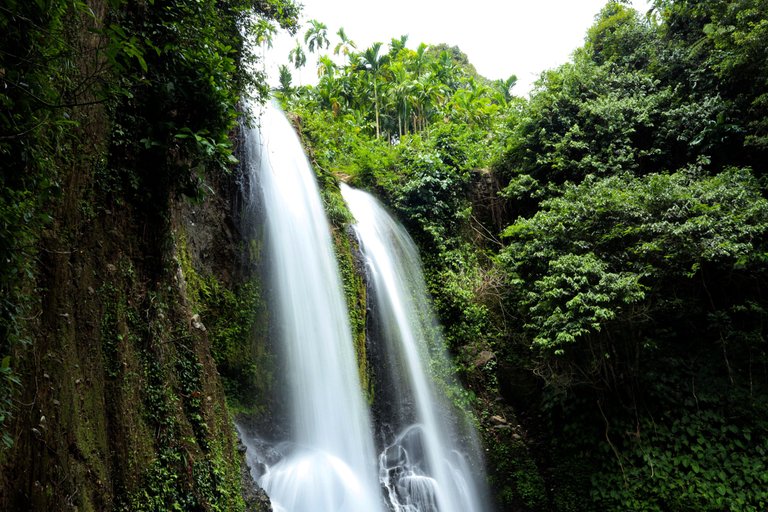 ---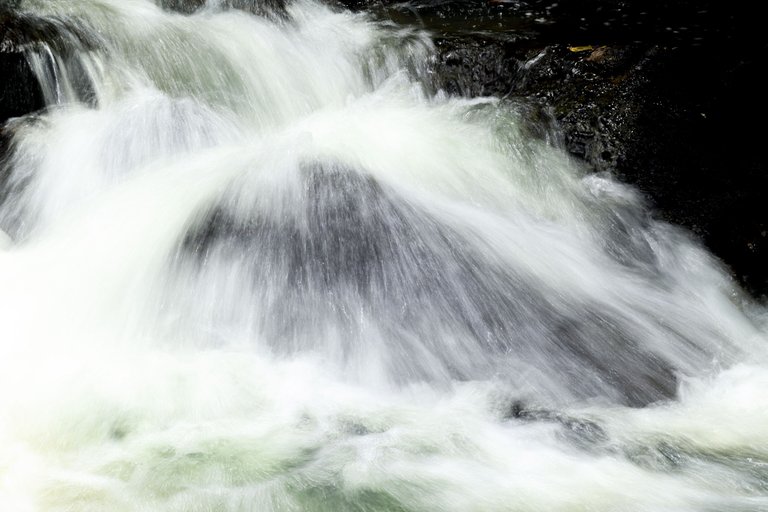 ---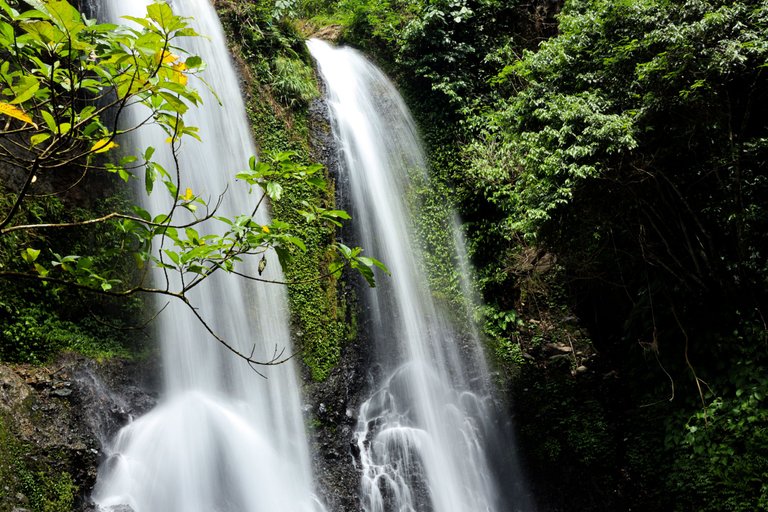 ---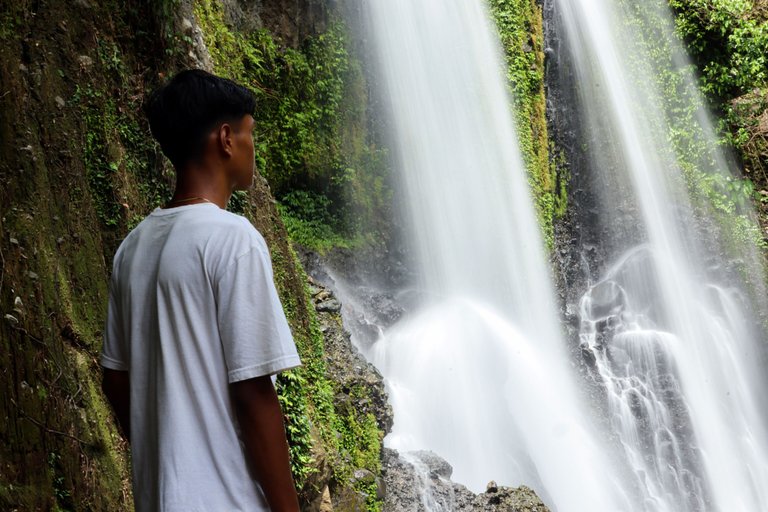 ---
After doing a photo shoot there, we both returned home because we felt tired. but what happened to us when we were on the previous ladder? this really makes us give up. we both had to climb the stairs again to get to the vehicle parking lot, i almost lost energy and completely broke down because the parking lot was still very far away. sometimes we had to take a short break and walk slowly to conserve energy. Although I was exhausted when we returned, I was very happy because I got what I wanted today.
This is my experience this weekend, I hope you can share your travel stories over the weekend. Happy weekend to all of you.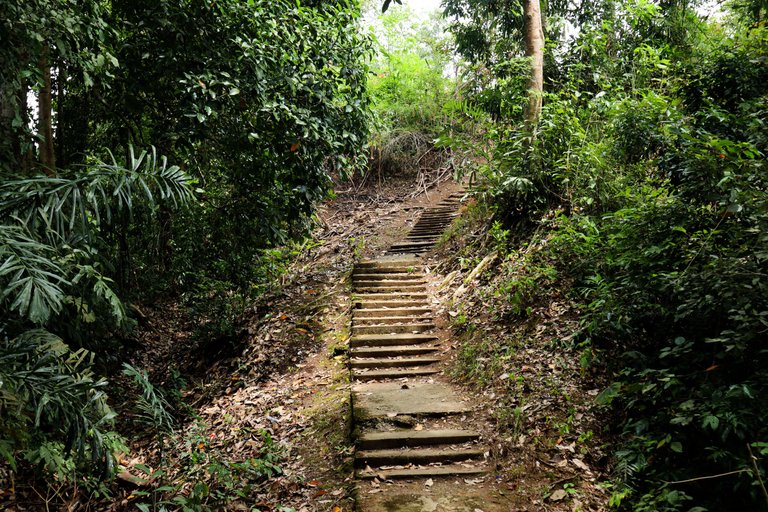 ---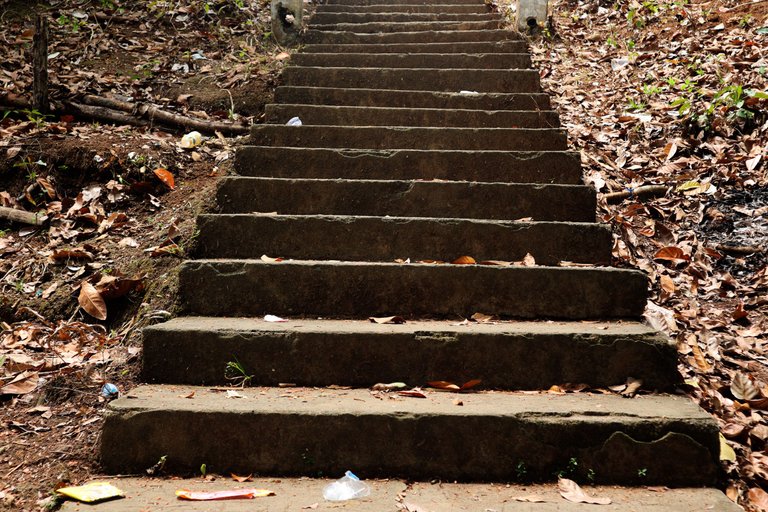 ---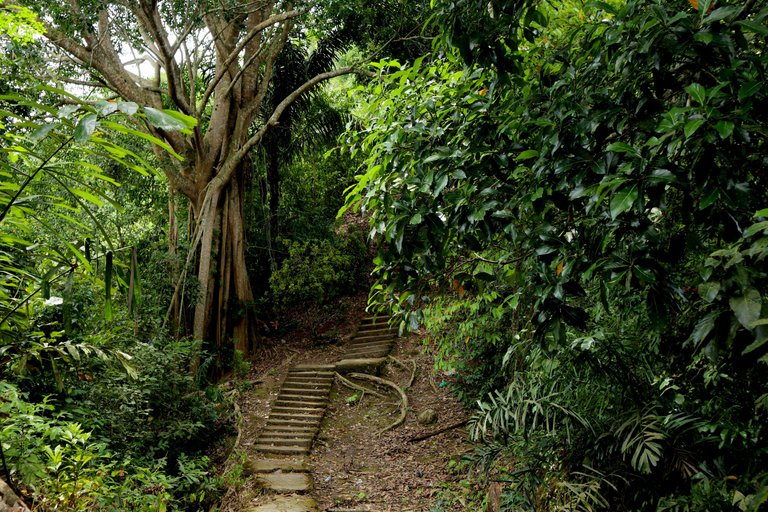 | Camera | : EOS M50 |
| --- | --- |
| Flash used | : No |
| F-Stop | : f/22 |
| Focal Length | : 35 mm |
| Exposure Time | : 1/ 6 s |
| ISO | : 100 |
| Taken By | : @anzirpasai |
---
---