Oecophylla Smaragdina is a Social Insect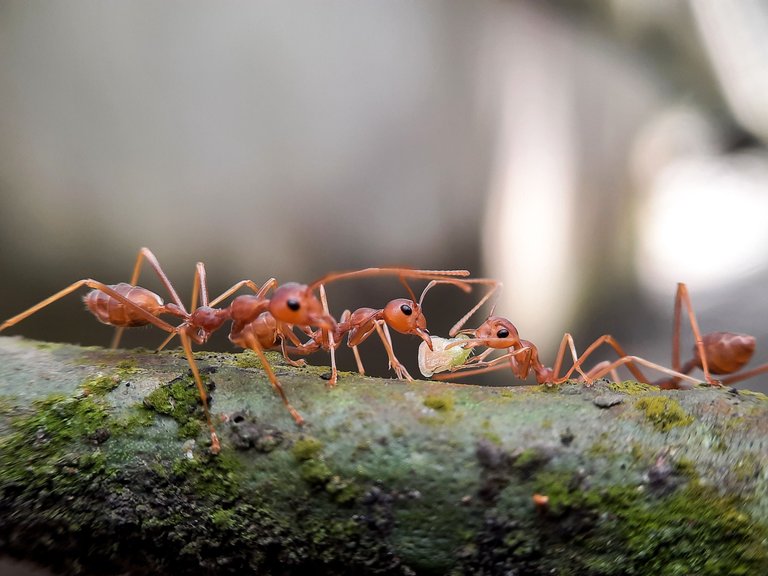 ---
Hello Everyone,
Semut Rangrang (Indonesia) or scientific name Oecophylla smaragdina. All are insects from the Formicidae tribe and ants also have more than 12 thousand species spread almost all over the world. Not all that ants are enemies but sometimes it is good for farmers' lives.
Semut Rangrang is very useful as a pest eradication for plants. For coffee or orange farmers, they are very lucky if they have ant nests around the plant so they can increase agricultural production.
These ants are territorial, meaning that the weaver ants guard the area they have and the ants are very aggressive. When experiencing a threat, it does not hesitate to attack anything that approaches its area of ​​activity.
Oecophylla smaragdina (common names include Asian weaver ant, weaver ant, green ant, green tree ant, semut rangrang, semut kerangga, and orange gaster) is a species of arboreal ant found in tropical Asia and Australia. These ants form colonies with multiple nests in trees.
Source: wikipedia.org
---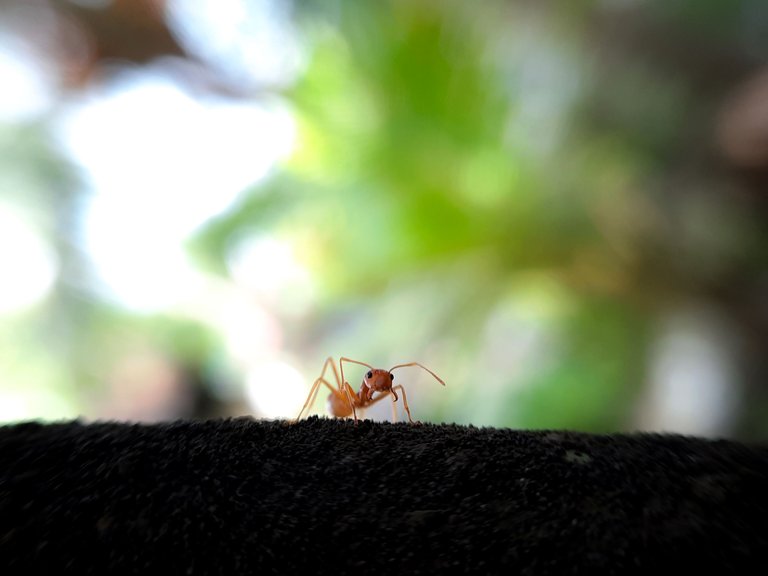 Where I live many types of these ants even in every tree that has a leaf nest. These ants have a larger body size than the usual ants and their way of life is also different from other ants.Semut rangrang is a type of ant that has survived to this day and the rest can only be found in fossil form. Some articles say that these insects can only be found in Asian regions such as Pakistan to Australia.
---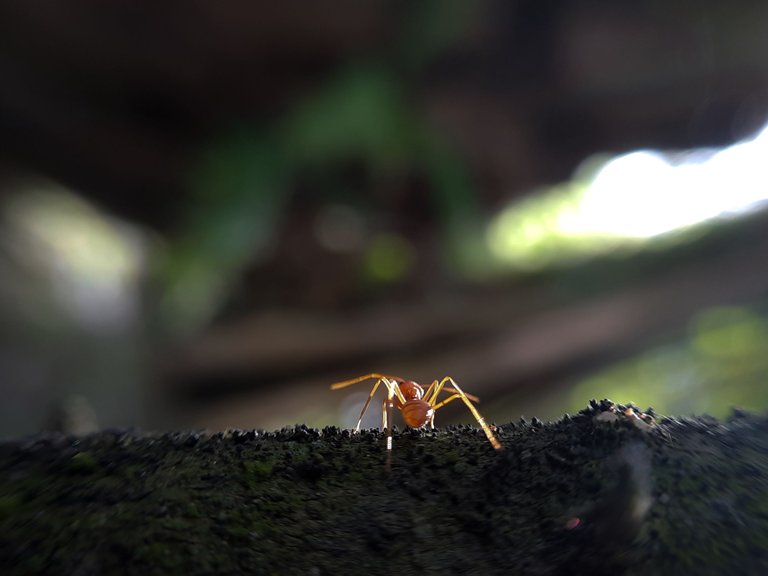 ---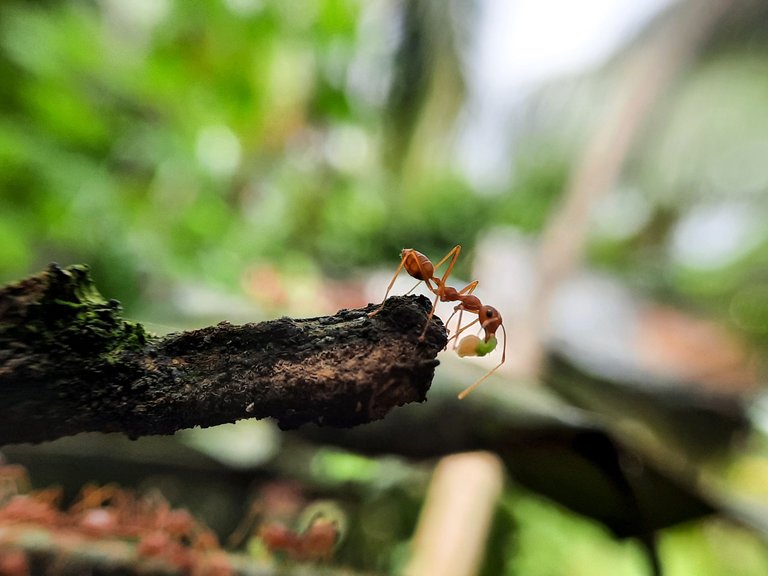 ---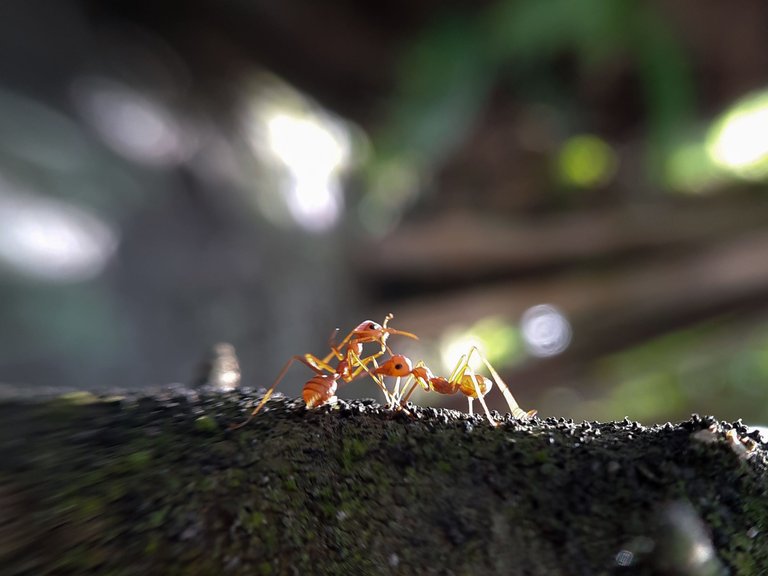 ---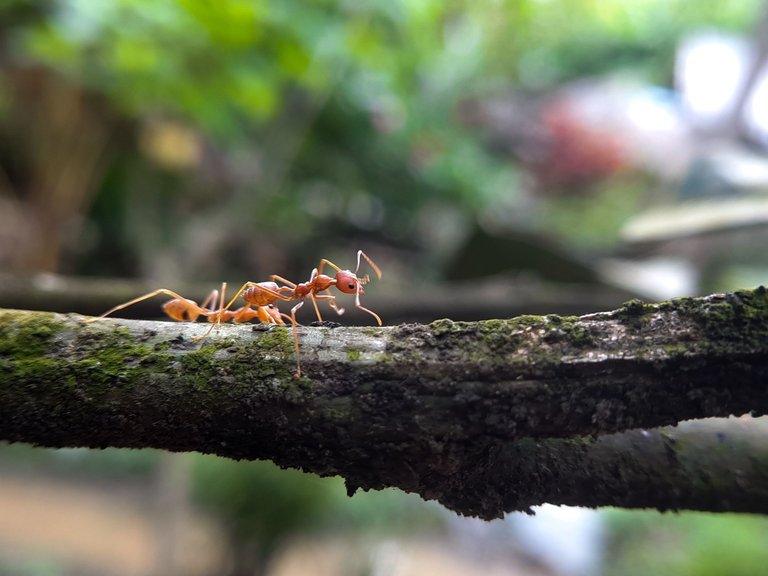 ---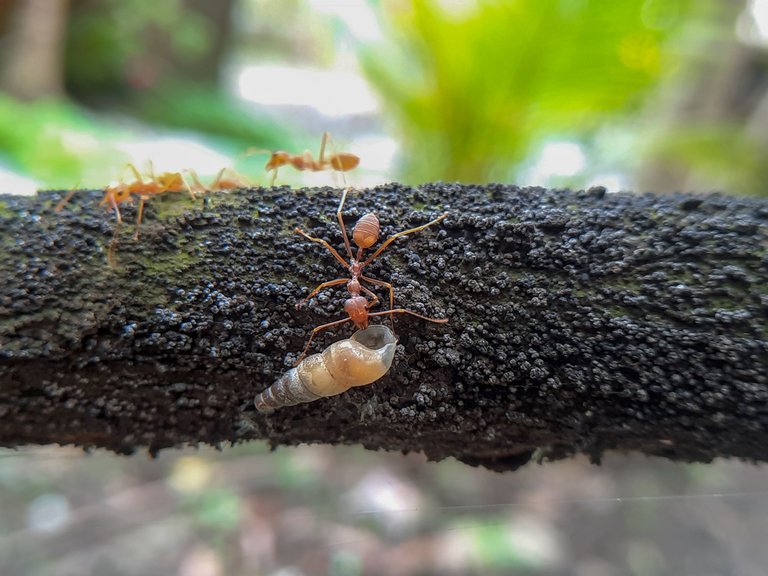 ---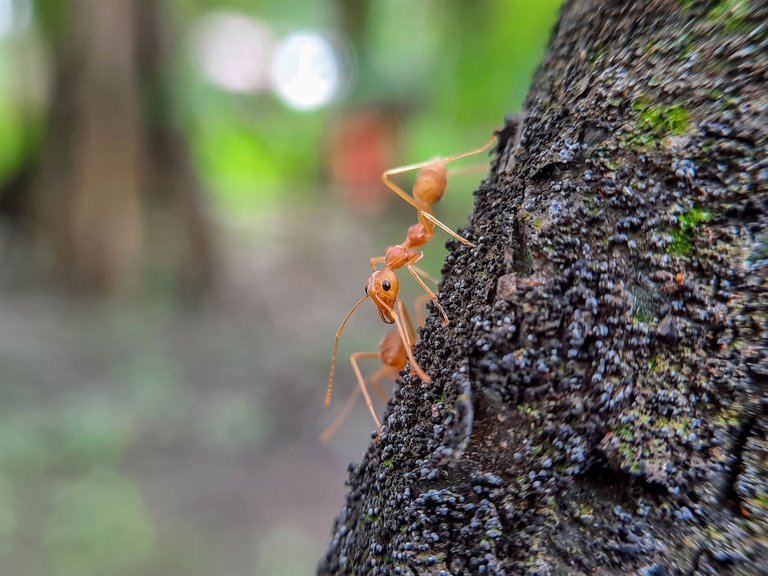 ---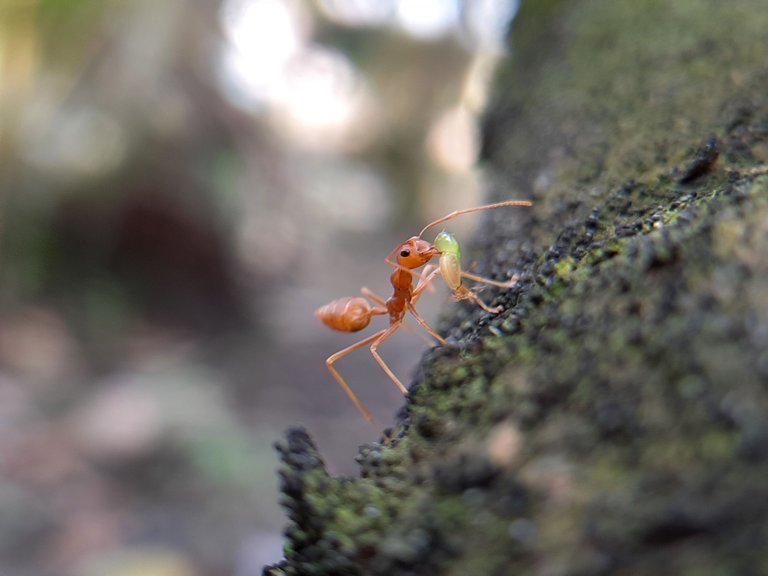 ---
---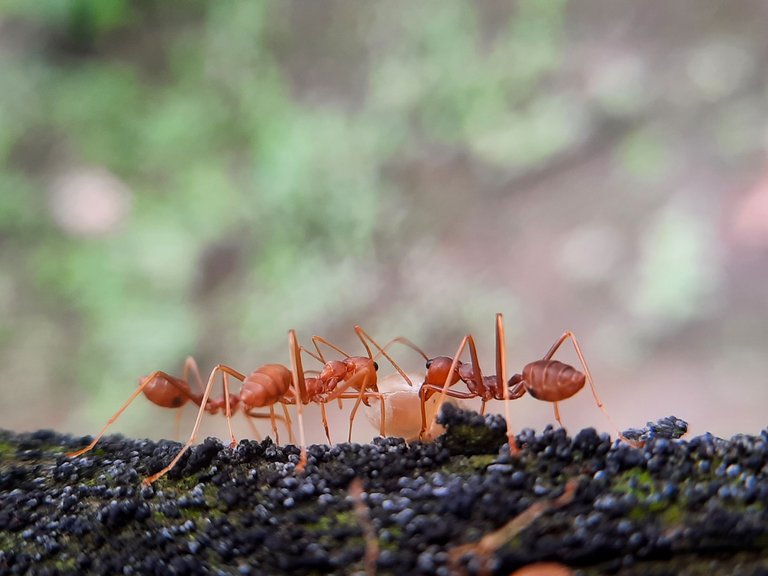 ---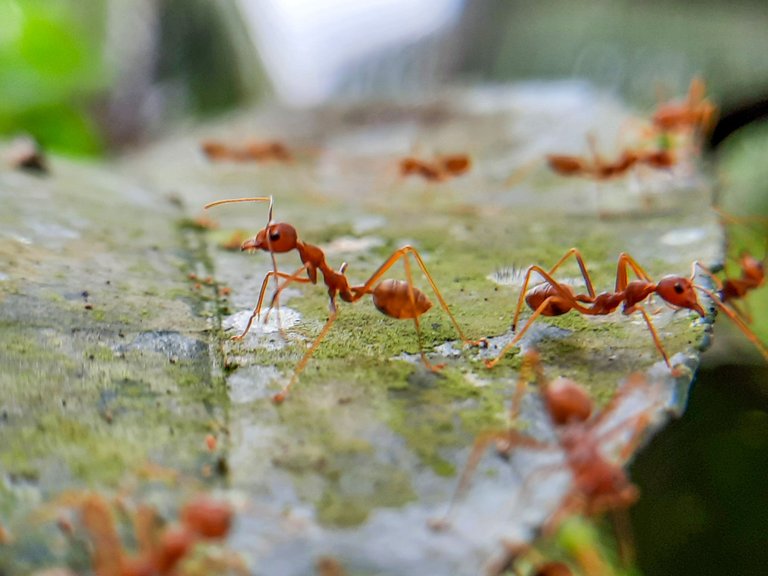 ---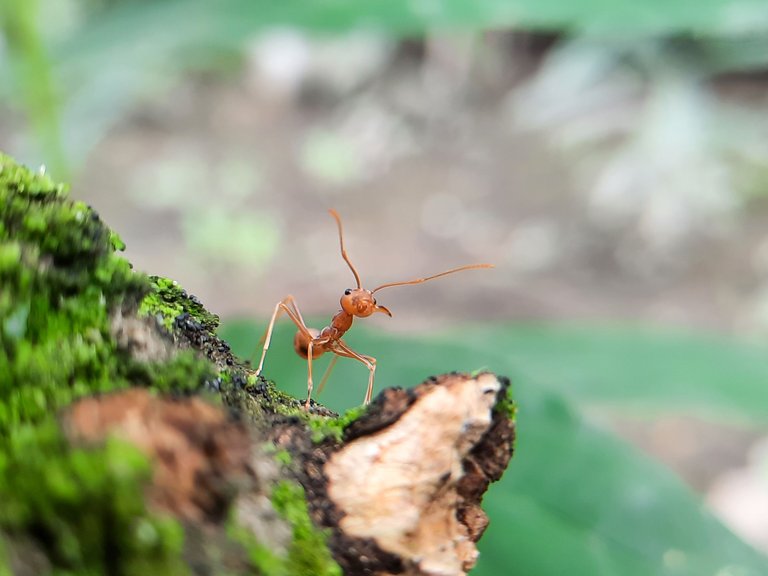 ---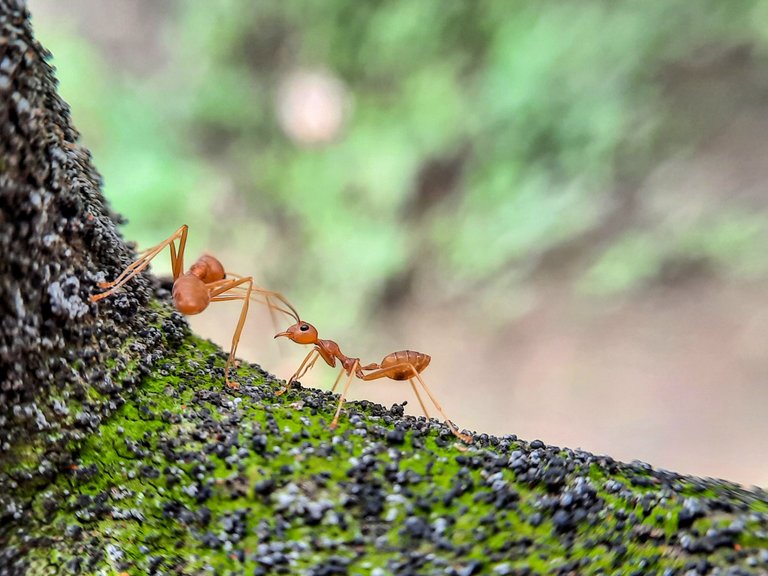 ---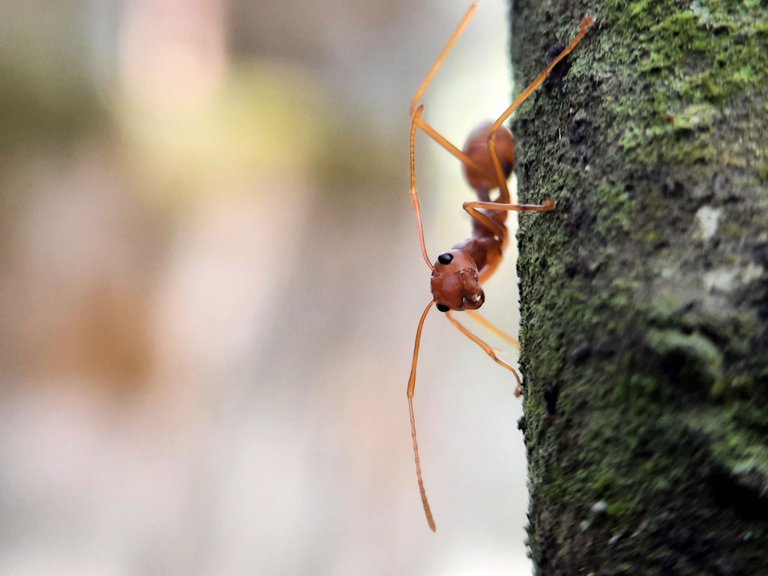 ---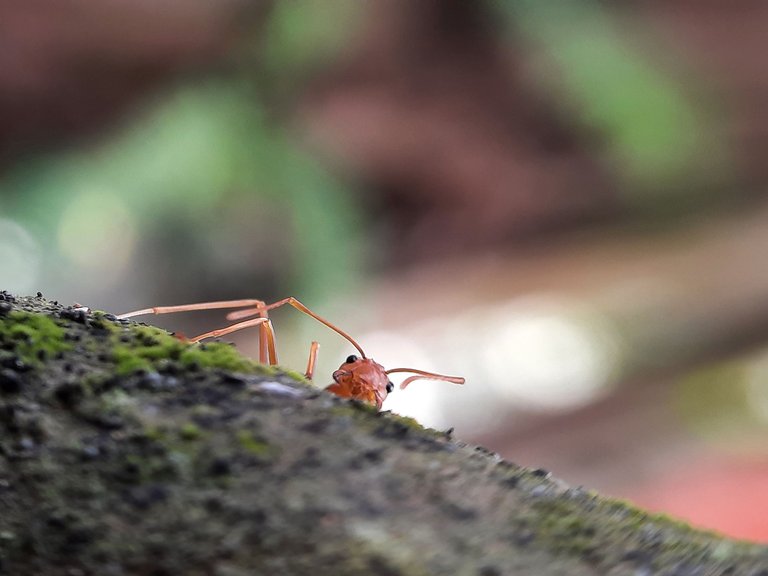 ---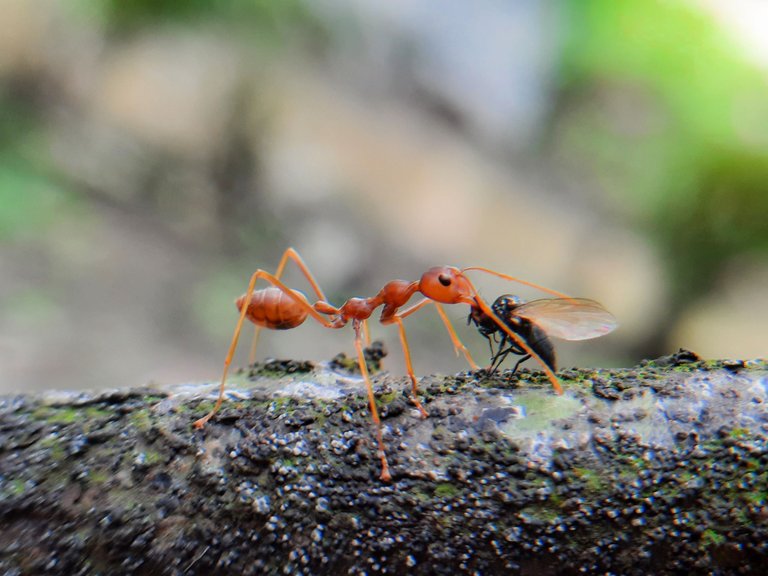 ---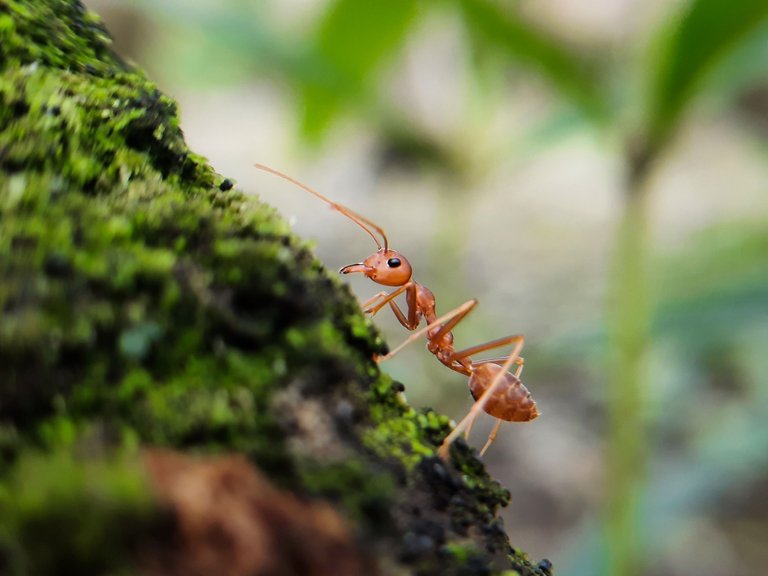 ---
| Camera | SM-A515F |
| --- | --- |
| Flash used | No |
| Focal length | 4.60 mm |
| Exposure time | 1/100 s |
| Aperture | 2,0 f |
| ISO | 125 |
All these images are made with smartphone cameras and all of these images can be used by anyone if needed.
---
Thank you for reading my post. if you like it please give support and leave a comment.
Regard
anzirpasai
---
---