The Stinging Nettle Caterpillar Know Only as The "Red Devil".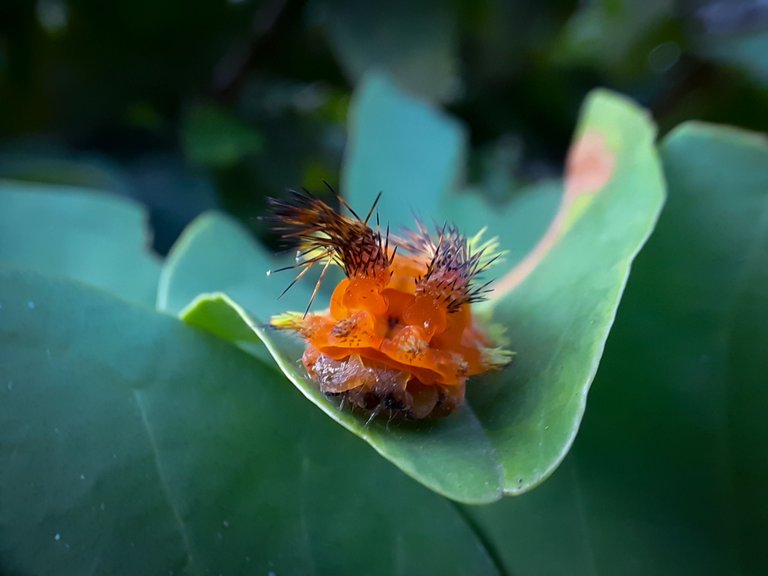 ---
Most of the attackers of plants are a group of insects. But in oil palm plants most often have diseases caused by fungi, bacteria and viruses. Today I get the kind of caterpillars that damage palm oil crops. Caterpillar Setora nitens Walker (Limacodidae) this will cause the plant to die. Usually often found on the leaves resulting in damage to palm oil leaves.
Caterpillar Setora nitens Walker is a dangerous type. When a person touches on the fur will result in itching to a more painful sting. These caterpillars can move with a stomach similar to snails. This Limacodid caterpillar can release toxins from the poison sac carried at the base of the spines.
---
---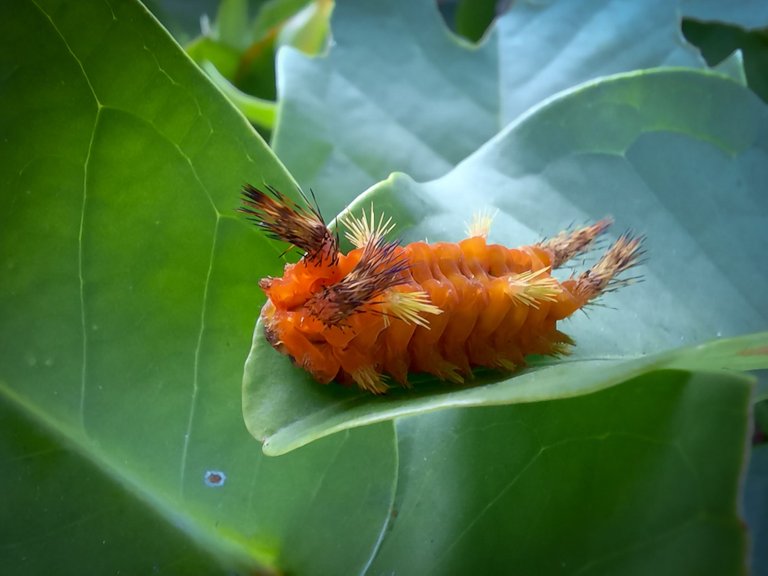 ---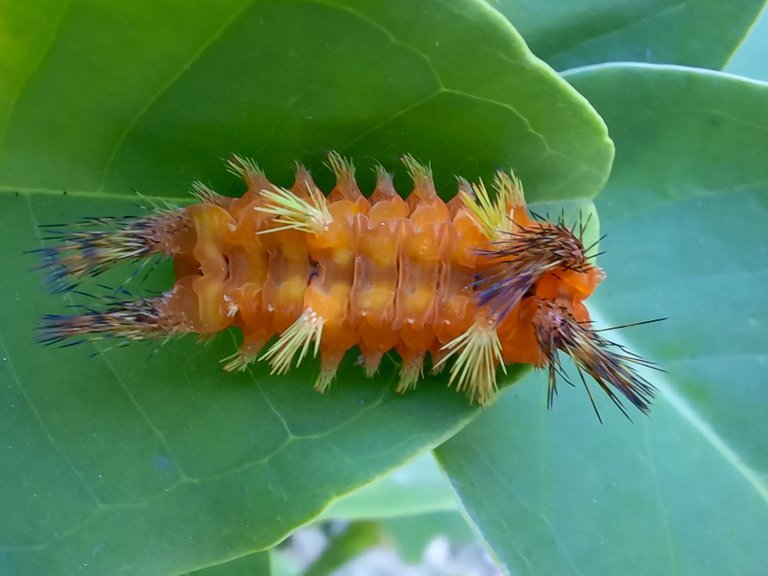 ---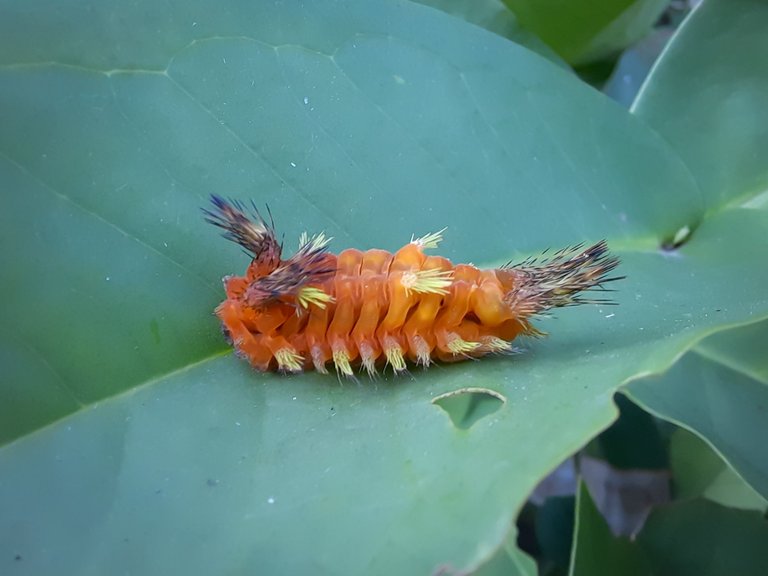 ---
| Camera | SM-A515F |
| --- | --- |
| Flash used | No |
| Focal length | 2.13 mm |
| Exposure time | 1/30 s |
| Aperture | 2,0 f |
| ISO | 150 |
---
Thank you for reading my post. if you like it please give support and leave a comment.
Regard
anzirpasai
---
---