More Hundreds of SPORTS added to my Stakes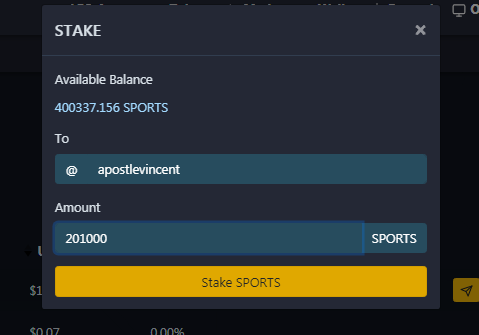 I am happy to add 200,000 SPORTS token to my stake. That should have raised my stake close to the 4 million mark. I remember yesterday seeing my account on the 50th spot of top SPORTS stakeholders with at least 0.31% stake proportion. I know that some more users would be boosting their stakes to be able to contribute meaningfully to proposal voting. I decided to up my own game too.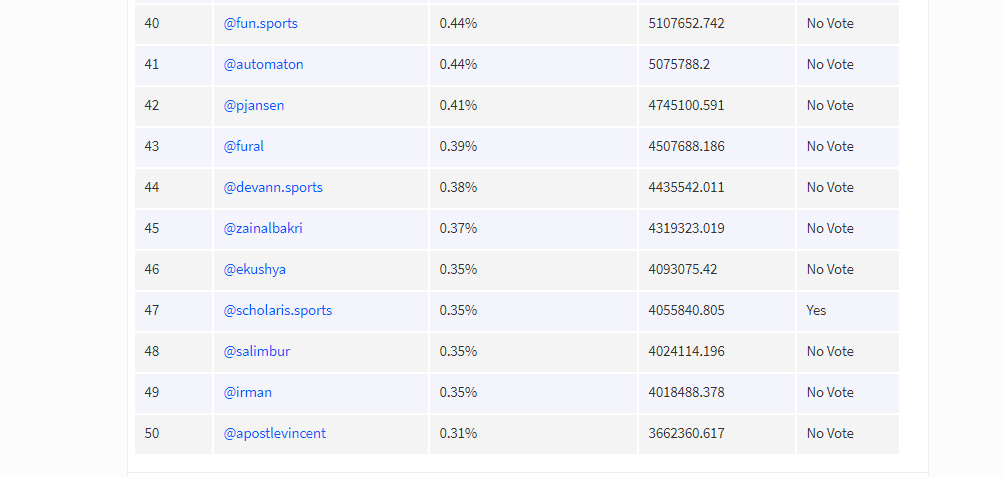 With my additional 200,000 SPORTS, I should rise through the rank higher. I will hopefully be counted among the users with above 5 million SPORTS stake soon. I'll do my best to make that happen.

---
---