A Happy New Month of September Necklace Gift for a Sister

I want to use this opportunity to wish everyone in the community @Jewelry a happy new month of September and many more months ahead. Today, I want to show you how I made a necklace using thread for my sister but from a different mother. This is the first time I'm informing the community that every first week of every month I used to give out a gift to whoever my mind pleases whether a close or far friend. The rule of every gift every month is that it must be one of my creative skills.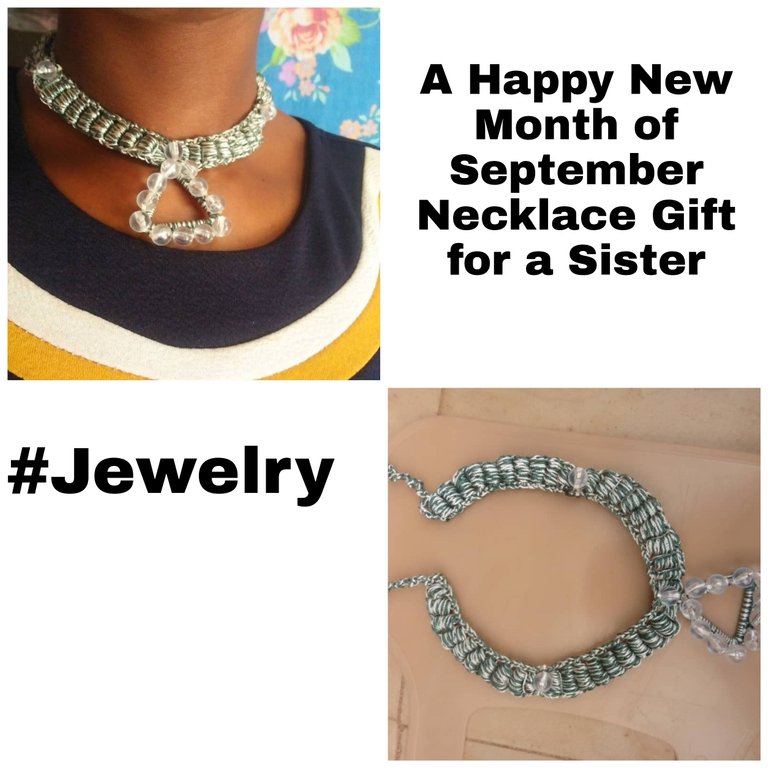 As the month of September was drawing closer, I was wondering whom to gift out but fortunately, my sister fell for it. Let me be honest with you, she's not really my biological sister but because of what she was doing for me when she was still single made me select her for this September gift. Do you know why I decided to call her sister not minding that she's not my biological sister is because she used to come to our house and help my mother clean the house and sometimes even cook for her. Even when I'm not always in the village my mother used to tell me good things about her. One day when I was in the house, the girl came to help as usual but something happened, when she came inside the house and greeted me, my mother told me that this was my sister that she used to tell me about. From that day, I started calling her sister.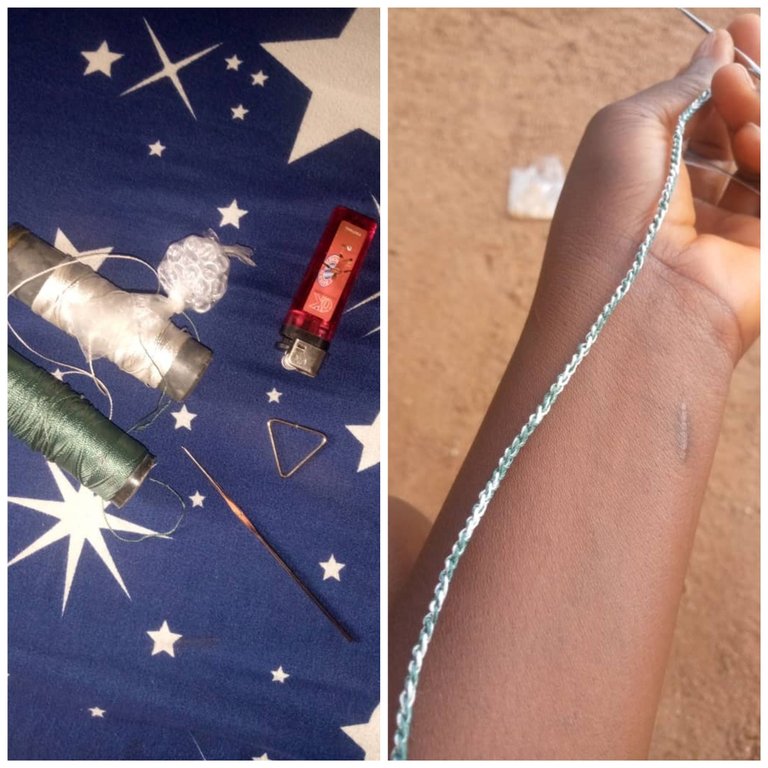 I decided to crochet a necklace for her despite that we are not in the same location. When I finished crocheting the necklace today, I decided to transport the necklace to her own location as a surprise because she was never expecting much from me. This is how I celebrate every new month.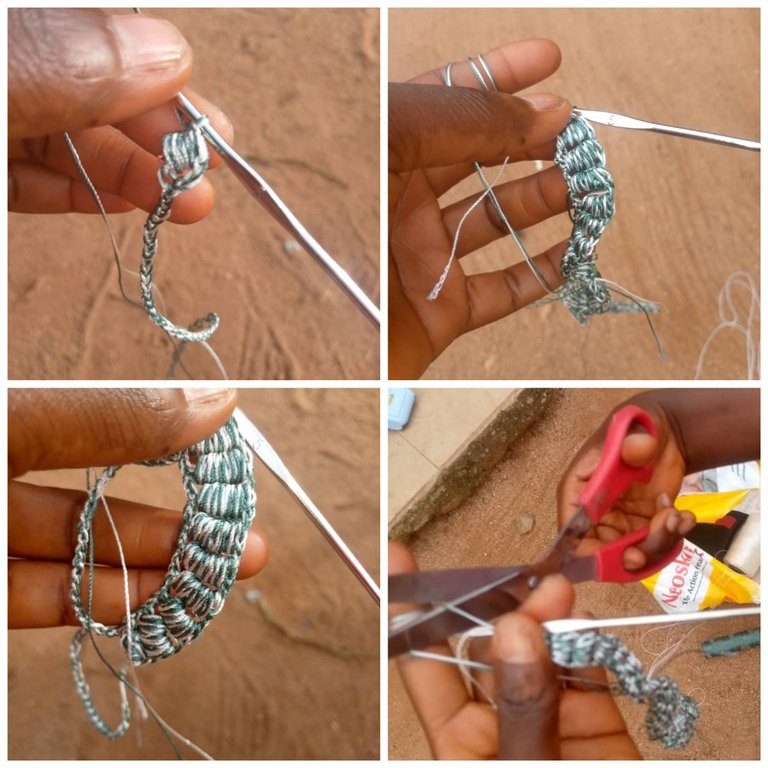 Material that was used in crocheting the necklace:
Two different color threads.
Triangle pendant.
Water bead.
Tools that were considered to be used in making the necklace:
Knitting pin and needle.
Scissors.
Lightening matches.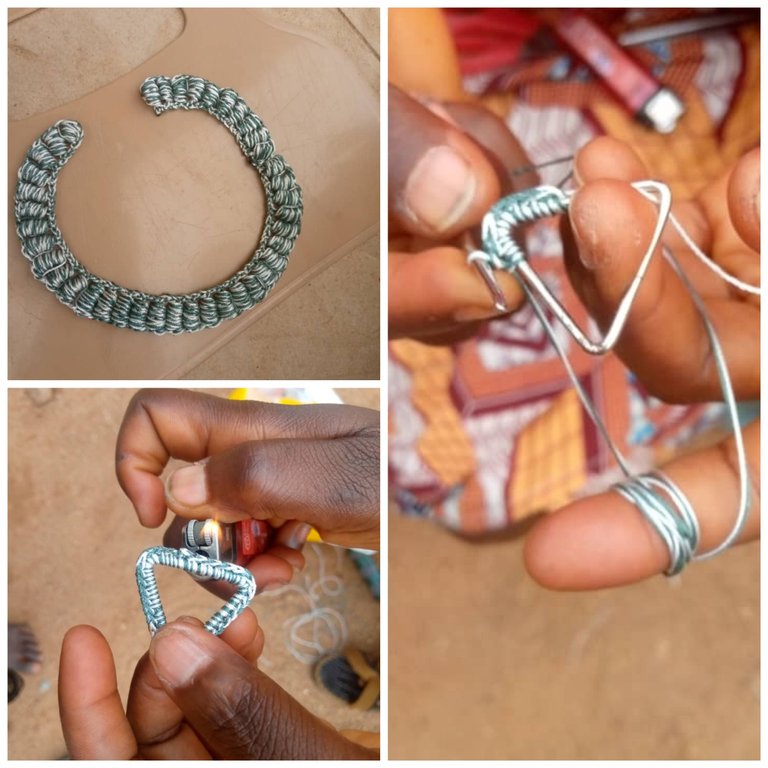 Let us also consider the processes involved in making the necklace:
The first thing that is always supposed to be in our mind before crocheting any necklace is to have a target for the necklace we are about to crochet and focus to achieve them.
We must make sure that every material to be used to crochet the necklace is provided to avoid the delay and stress of going back to the market to get them again.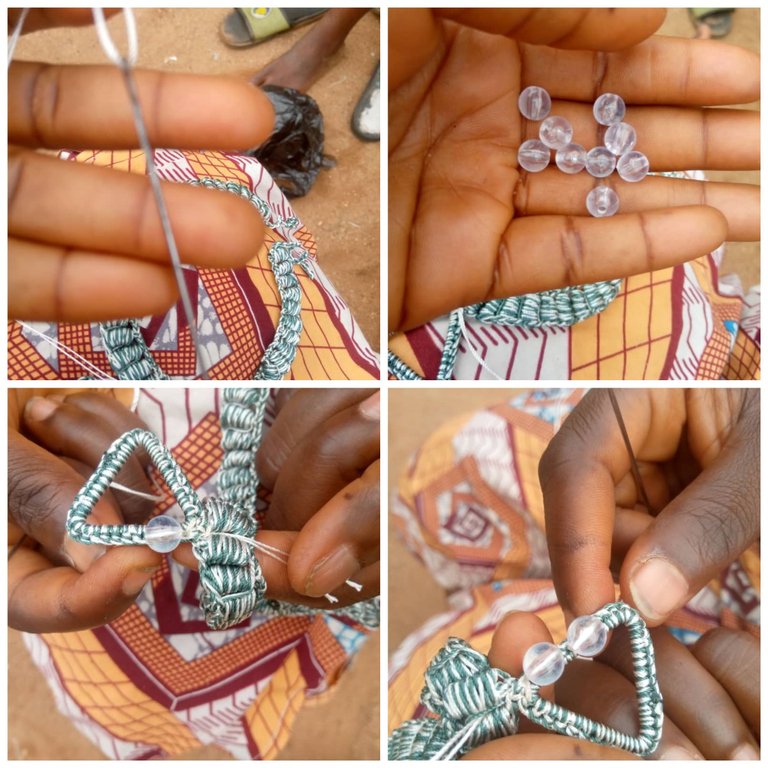 Since we are using two different colors of thread, we have to weave them together to a specific measurement of our neck.
Once we are done with the weaving of the two-color thread, we have to start forming a zigzag line using the same two colors of thread but off different lines.
After attaching the zigzag thread line to the one weaved using a crocheting/knitting pin, we have to crochet the triangle pendant round using the same two threads.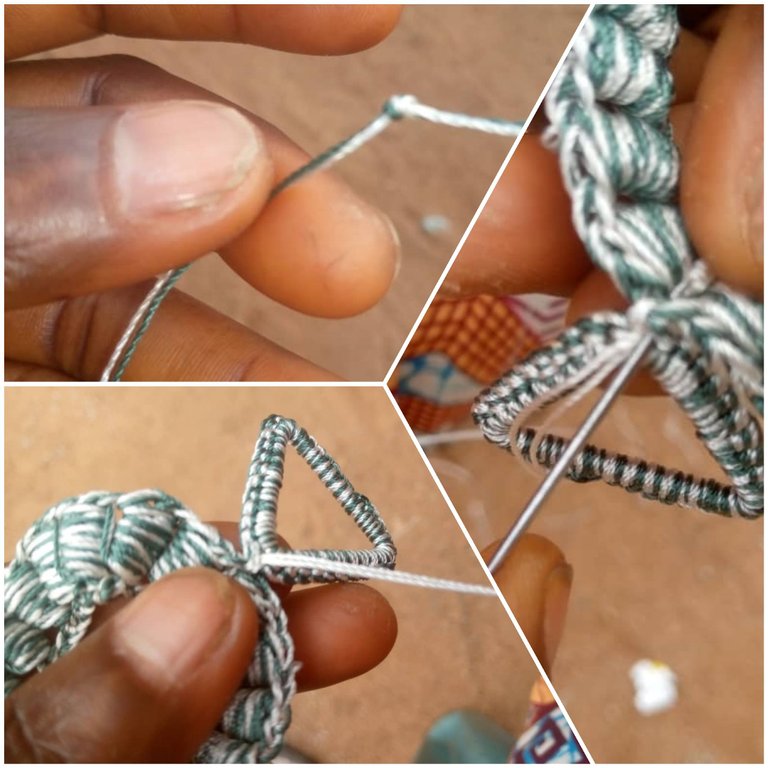 Once we are done with crocheting the pendant, we have to use a crocheting pin and join the triangle pendant that we have just crocheted to the zigzag line formed.
As we are almost done with the necklace, we have to use a needle to sew the water beads one after the other to the triangle pendant crocheted.
The complete necklace is done but don't forget to cut the remaining thread with scissors and then dress the mouth with fire from a lighter.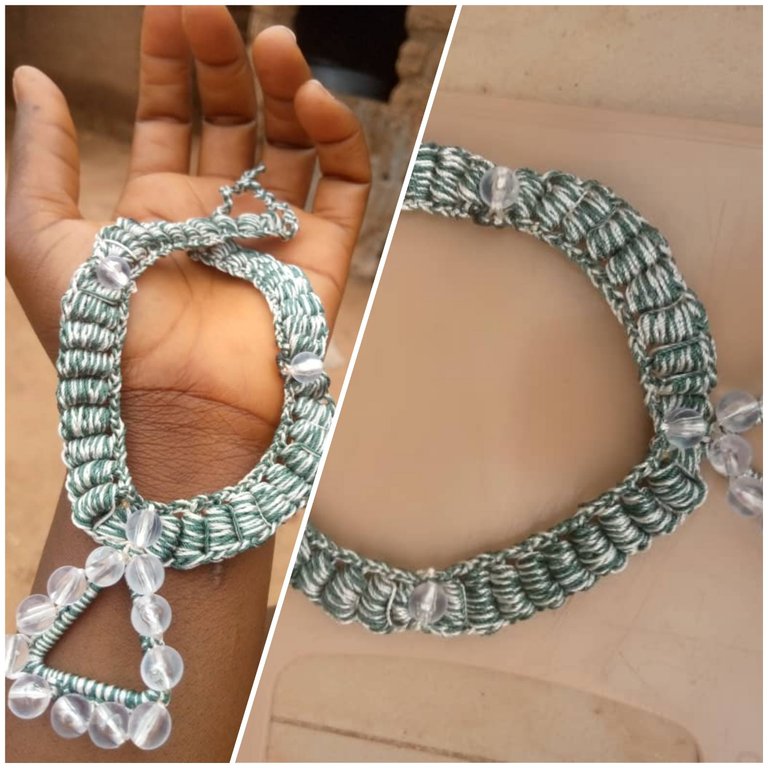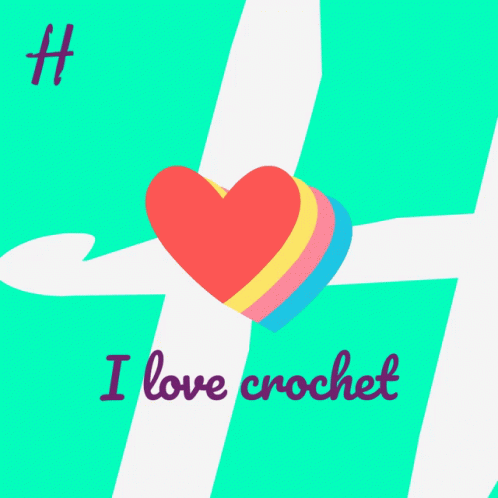 @punawu
---
---