NeedleWork: How Do You Fix Your Sewing Working Office
I welcome you to #NeedleWork as threadworks are really very important in life because I don't think we can actually put on any clothes, shoes, pams, bags, beads, and a few other craftworks without threading.
I have actually believed that needleworks are one of the most important skills one needs to acquire in life because it is cheap and easy to learn. Ever since I finished the university and served my country for one year without a job yet. Do you know that thread works are one of the most important areas that I used to earn a living?
All I have to say is that I will keep training more people around me into the work of threads because it is actually profitable not minding the location of your business center.
Well, this is not the main thing that I want to talk about here.
My major concern today is in the area of sewing clothes. I took some wonderful pictures in one of my team's threadworks shop in sewing in Makurdi Benue State Nigeria.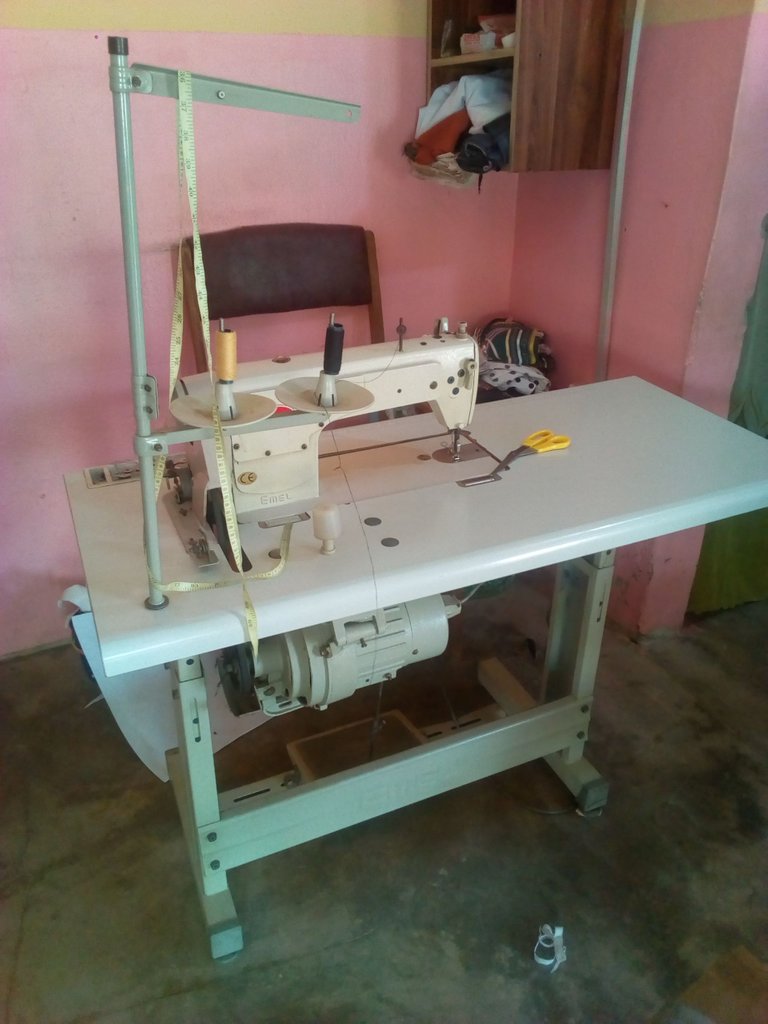 Before I will proceed in telling things about this our team sewing shop, I will like to tell you about the kinds of branches of sewing machines will have.
We have a manual sewing machine which anybody can easily access. A manual sewing machine only allows the user to operate it by hand. The operator keeps turning the machines with his/her hand at the process of sewing clothing. The operator will also be directing the fabrics when sewing.
Mechanical sewing machines are somehow different from the manual because the mechanical sewing machines just like how the name sounds allow users or operators to make use of their legs and hands if possible. The use of legs is most common in the use of mechanical sewing machines. This particular category of sewing machines is mostly used by 80% of tailors around the world because of its cheap price in affordability.
The Electronic sewing machines are also somehow different from both the manual and mechanical but the main difference is that "it is selected by a button in a computerized form".
Digital sewing machines are a combination of all kinds of sewing machines in digital form. everything a tailor has to do with this machine is done in an automatic method. In digital sewing machines, touch screens are available for the tailor, The tailor passes his/her control functions through software installations. It also allows several designs to be applied by a tailor at the same time.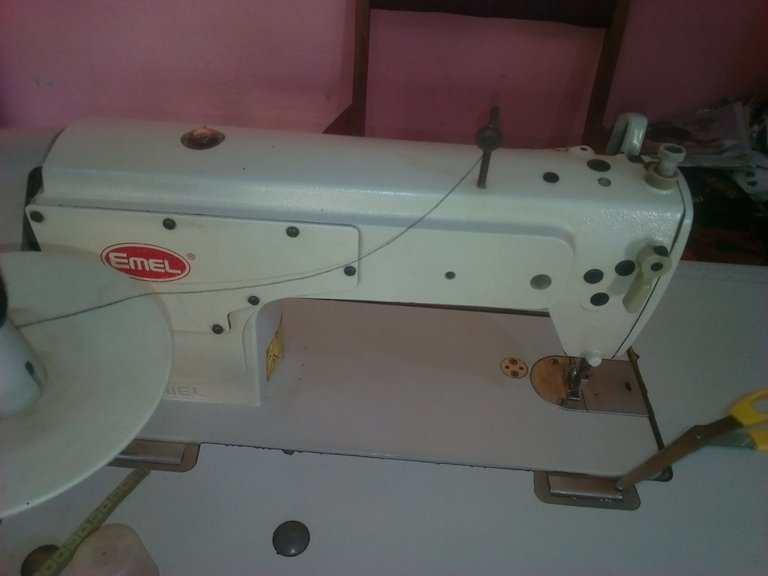 I will describe some things about this our sewing shop. The image you are seeing above is known as an industrial sewing machine. My team actually bought this industrial sewing machine for about $480. We bought this machine in order to help fasten our work through the help of electricity. This type of sewing machine is very speedy at work and needs proper carefulness when sewing to avoid the reputation of work.
Ever since we bought the industrial sewing machine, we no longer lose customers as the machine is fast in delivering. The machine also helps.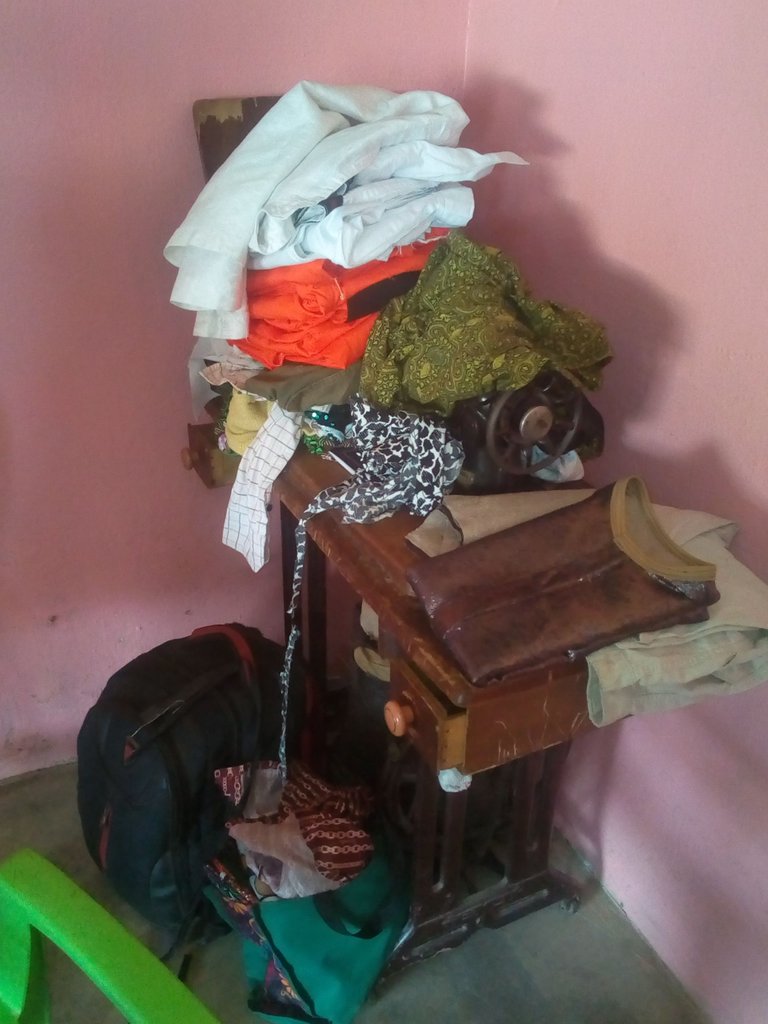 The sewing machine above is known as a domestic sewing machine and it is an advanced one. While you see the machine been parked one side is that some para-professional apprentice in our shop makes use of it to sew some clothes whenever we don't have much work from customers. But sometimes, this particular sewing machine uses to break needles when working.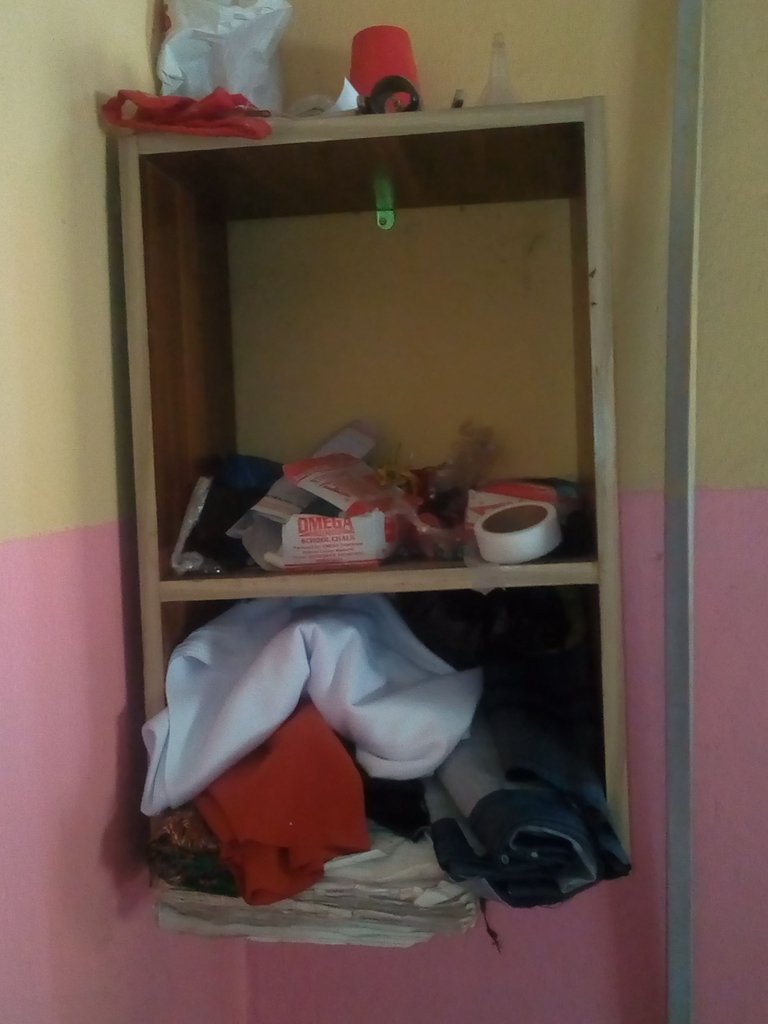 The small cardboard is used to be fixed closer to the tailor in order to assist in shelving clothes that are not yet completed for sewing. The tailor can easily keep some other important sewing materials like scissors, threads of different colors, needles of different sizes, sewing tapes, and other important items.
The small cardboard is usually not to be touched by customers and even low apprentice because of the important sewing materials it. People are not also allowed to touch it in order to avoid any misplacement of work not yet completed.
Every tailor needs this small cardboard.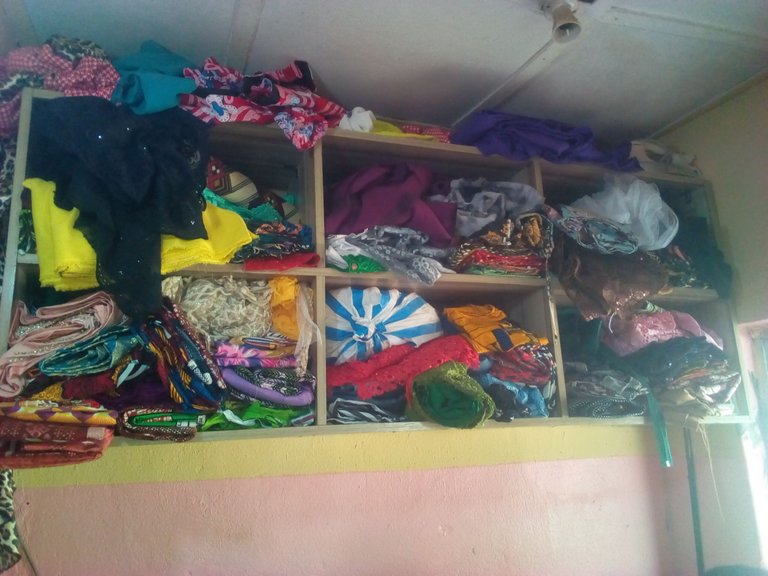 The bigger wall shelve is used to arrange materials brought by customers according to their names, day and year they brought the material, phone number, and address of the owner of the materials.
Any clothes found on the shelve above have not been touched or are ready for work. Any day you come to work, you will have to select the fresh work you want for that day from this shelve.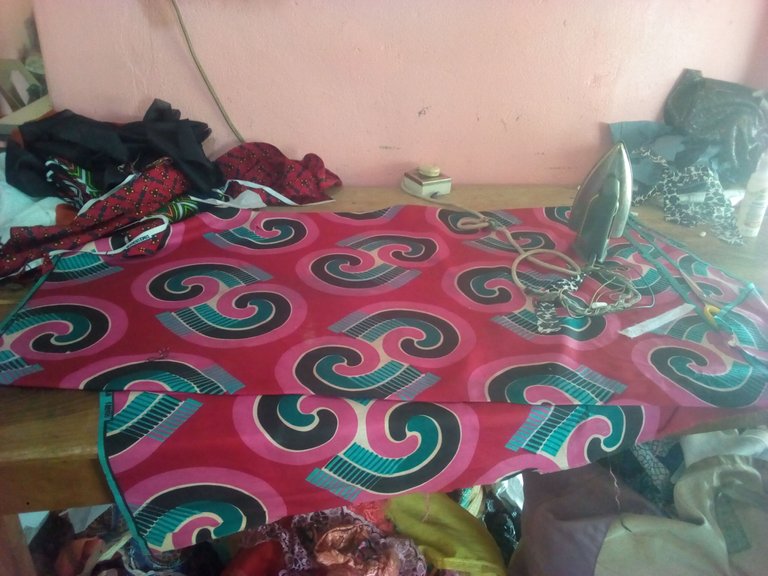 Of course, every sewing office needs to have a strong and long table. The tables are meant to be used for cutting clothes before sewing them. Tables in a sewing office are also used for ironing of already sewed clothes for customers in order for the clothes to look more neat and new.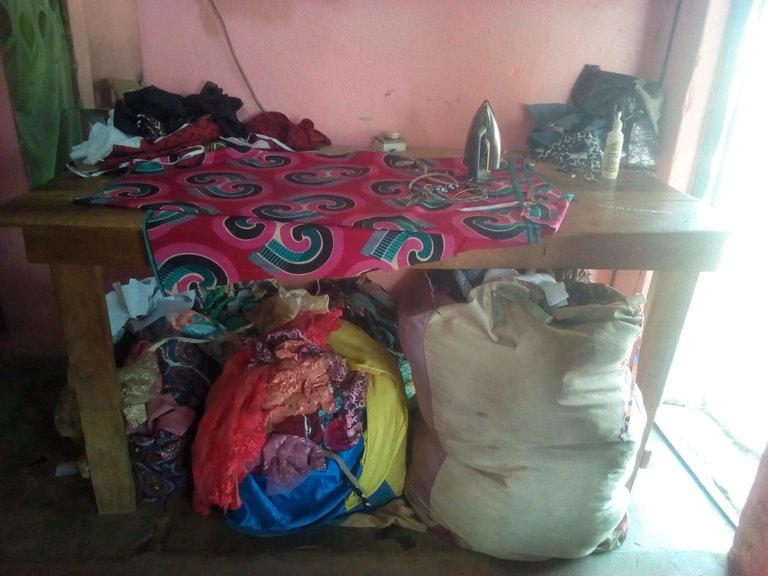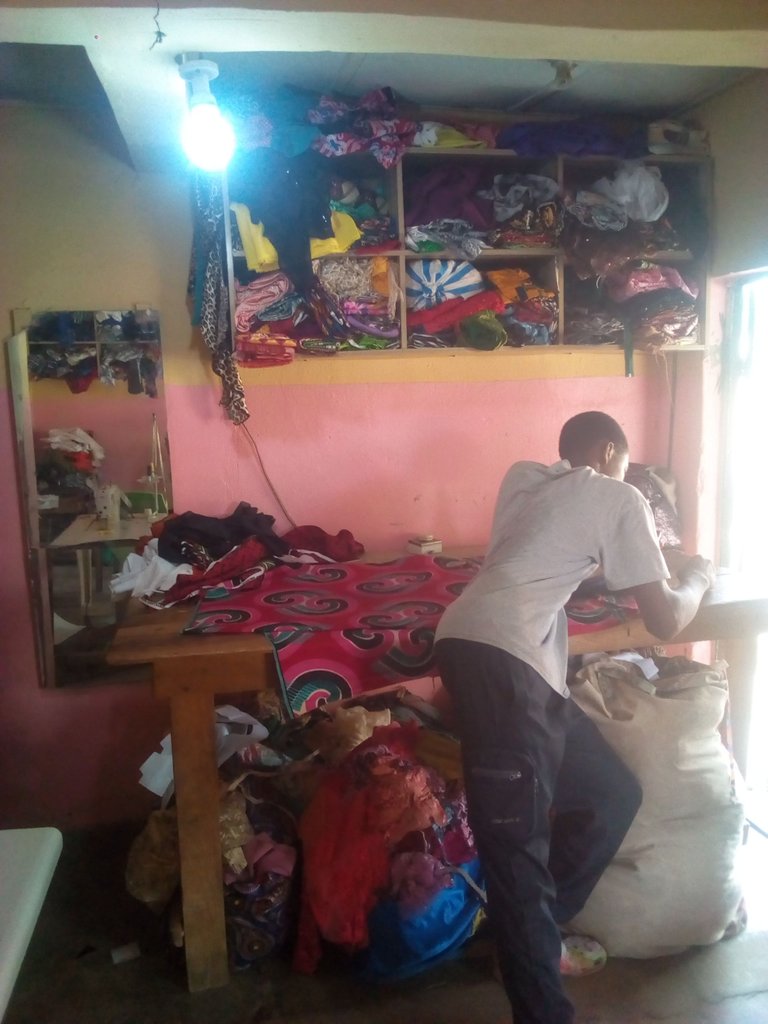 ---
---