Entry for Reflection Hunters Contest ~ Round # 64 | Artistic Reflections
The Museum of Contemporary Arts (MCA) in Sydney is home to art of contemporary artists. It has some really nice contemporary art but does not have much for kids. My girl was only interested in a couple of displays there. On the plus side, the rooftop cafe had a nice view of the harbour.
This picture below is a sculpture that is on display outside the MCA that gives a somewhat distorted reflection.
Here's another reflection from another museum.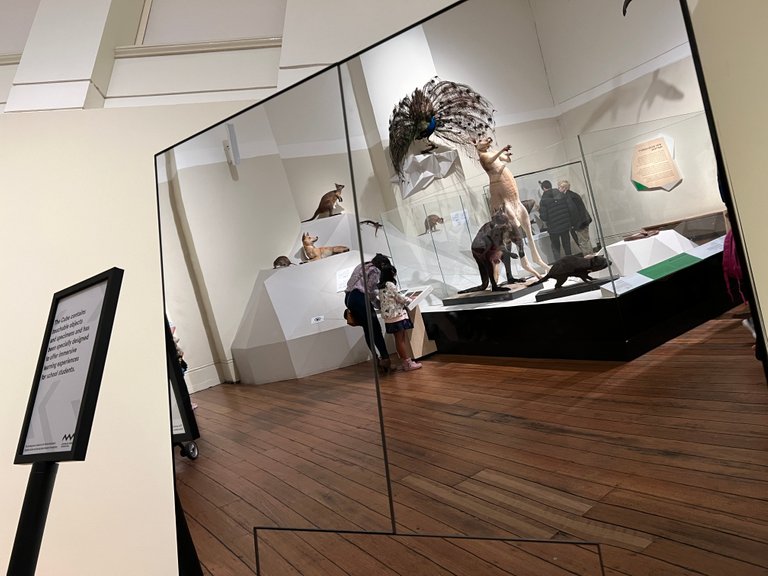 ---
---