Juan Manuel Fangio, five times world champion, a crooked man who ran like the gods.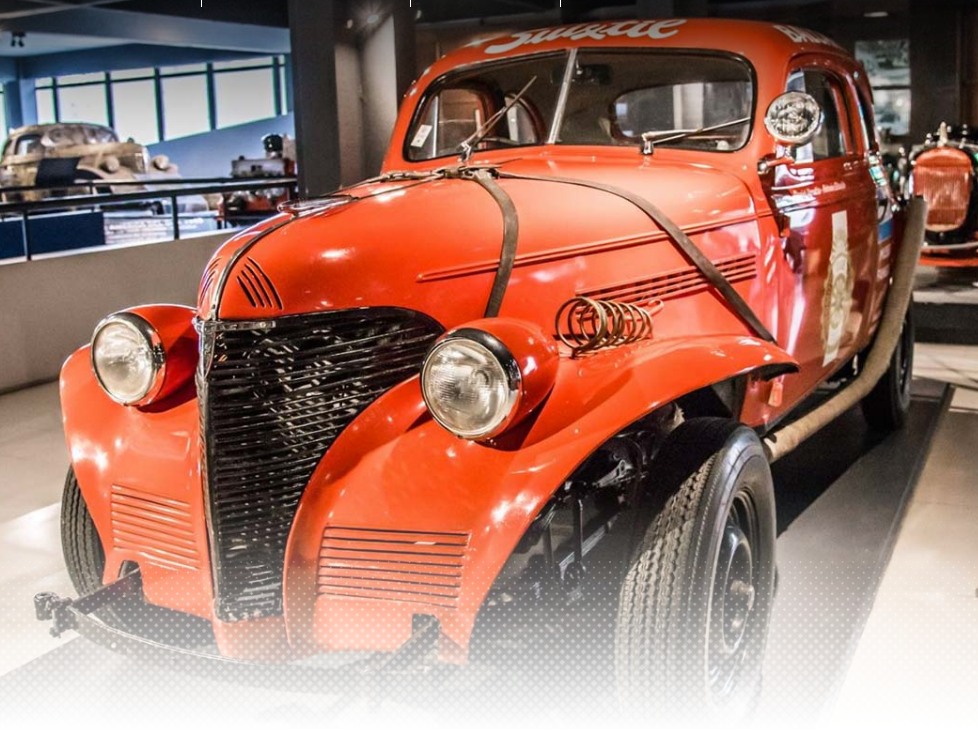 Fangio Museum
It is difficult for anyone associated (or not) with the world of sports, either as an active participant or as a supporter, to miss the name Fangio.
In a not too distant time, to say to a person: "you look like Fangio as you drive" was synonymous of praise for good driving and speed.
And in fact, Juan Manuel Fangio had deservedly earned these accolades.
However, not many know the true origin of his nickname: "El Chueco". And many wonder: what does it have to do with the five-time Formula 1 world champion whose record was equaled by Michael Schumacher in 2002 after 46 years?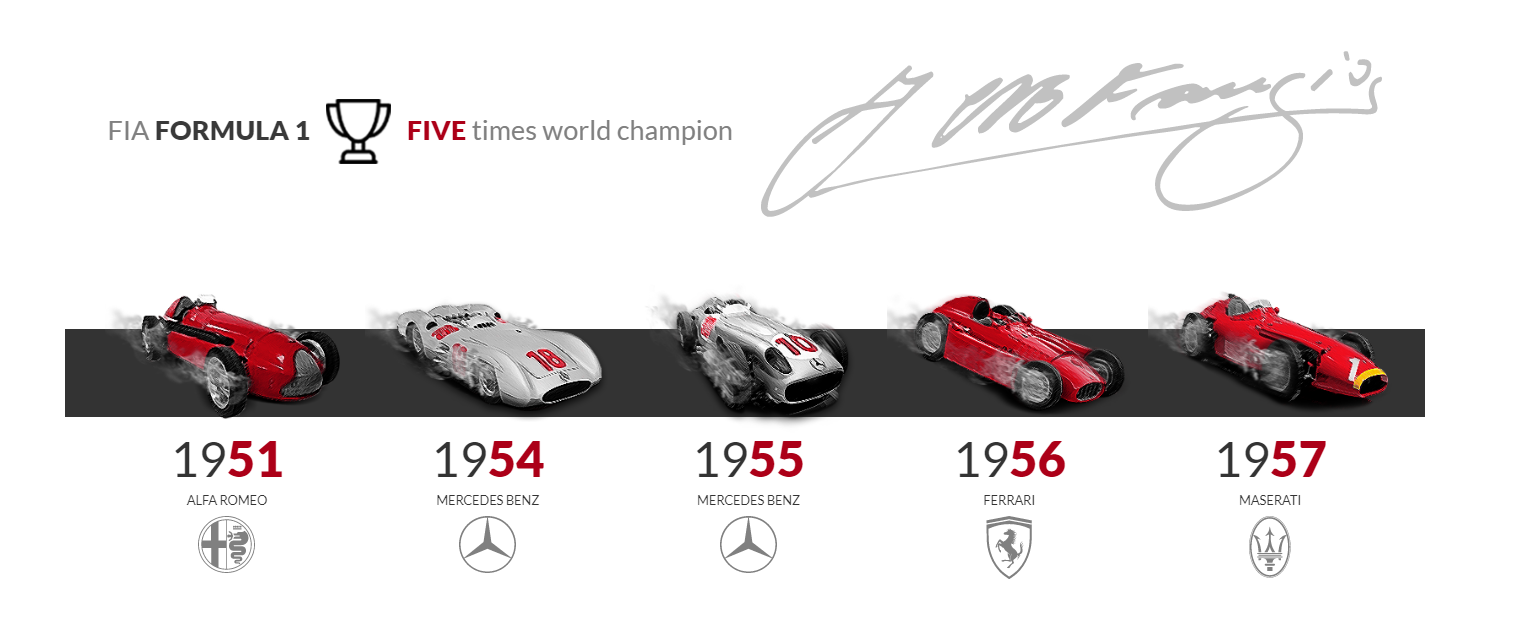 Fangio Museum
His time in soccer.
Fangio actually began his sporting career as a footballer. He started playing with his friends in the local paddocks at a very young age. He played for 13 seasons as a federated player, while he watched engines and carburetors from the corner of his eye, and the sacred flame he carried inside him for motor racing began to be born.
At the age of 22 he made his debut in the first division of the Rivadavia club and was crowned champion in 1935, 1936, 1937 and 1938, being also a starter in the Balcarce soccer team during those years.
He was what in those days was called "right insider". Today we call them lateral markers or wingers. It was common to use English names in those years. The strikers on the side wings were called "left wing and right wing". In Uruguay, goalkeepers were called "goalkeepers" by the reporters.
Because of his special way of running, he earned the nickname of El Chueco. Although tactics have changed, today he might have been a good winger or winger on that flank.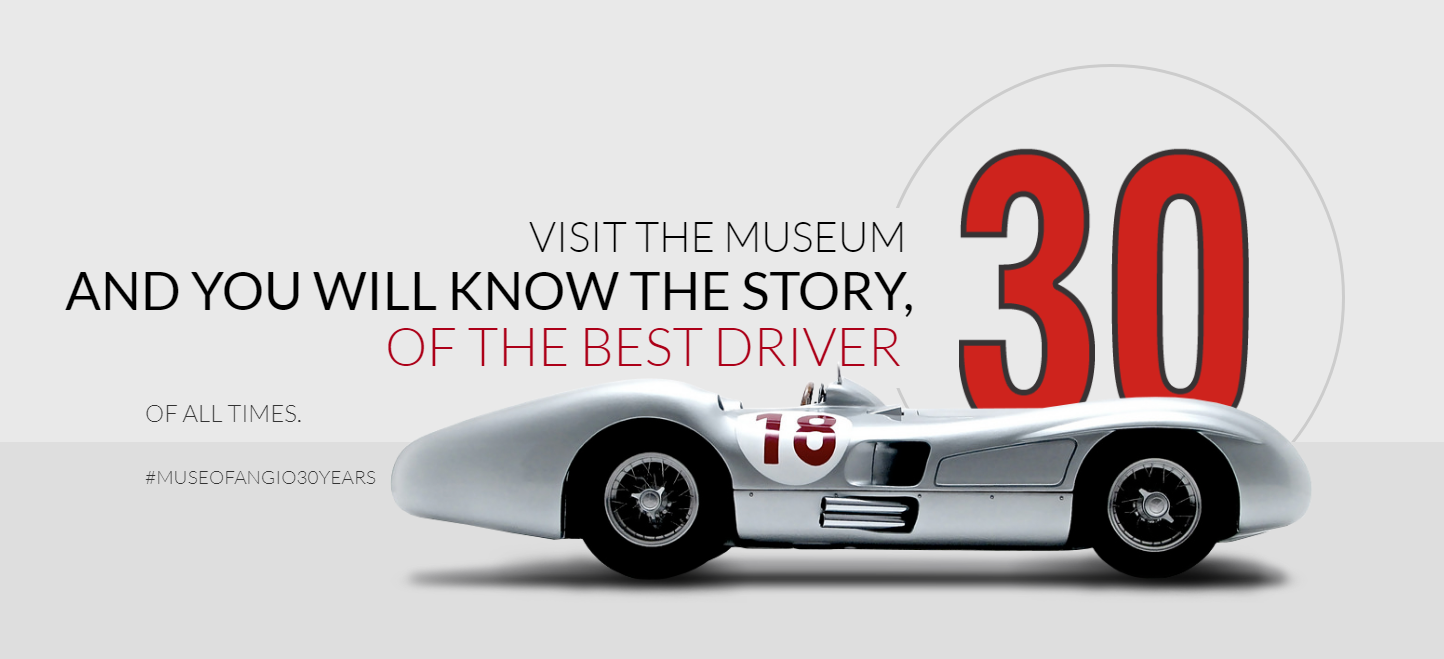 Fangio Museum
His consecration in motor racing.
He started as a local pilot in 1936 when he was already 25 years old.
The rest is known history.
In 1947 Juan Manuel Fangio traveled to Europe with the support of the Automóvil Club Argentino. That year and the following one, Fangio participated in few competitions. In 1949 he won five Grand Prix out of the six in which he was present.
In 1950 the F1 Championship was created and with Alfa Romeo he was runner-up behind Farina. The following year he won his first world title with the Alfetta.
He then repeated in 1954 (with Maserati and Daimler-Benz), 1955 (with Daimler-Benz), 1956 (with Ferrari) and 1957 (with Maserati).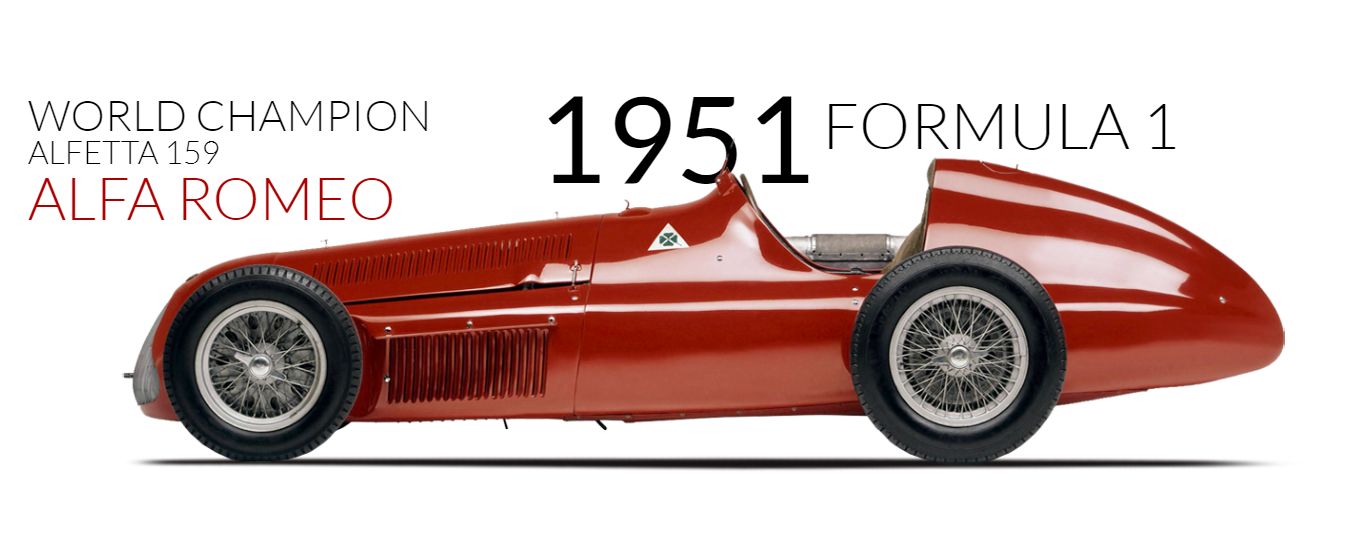 In 1951 Juan Manuel Fangio wins his first World Title with Alfa Romeo, after a fierce duel with the Ferrari team, which manages to beat the Alfetta in Silverstone, Monza, and Nürburgring.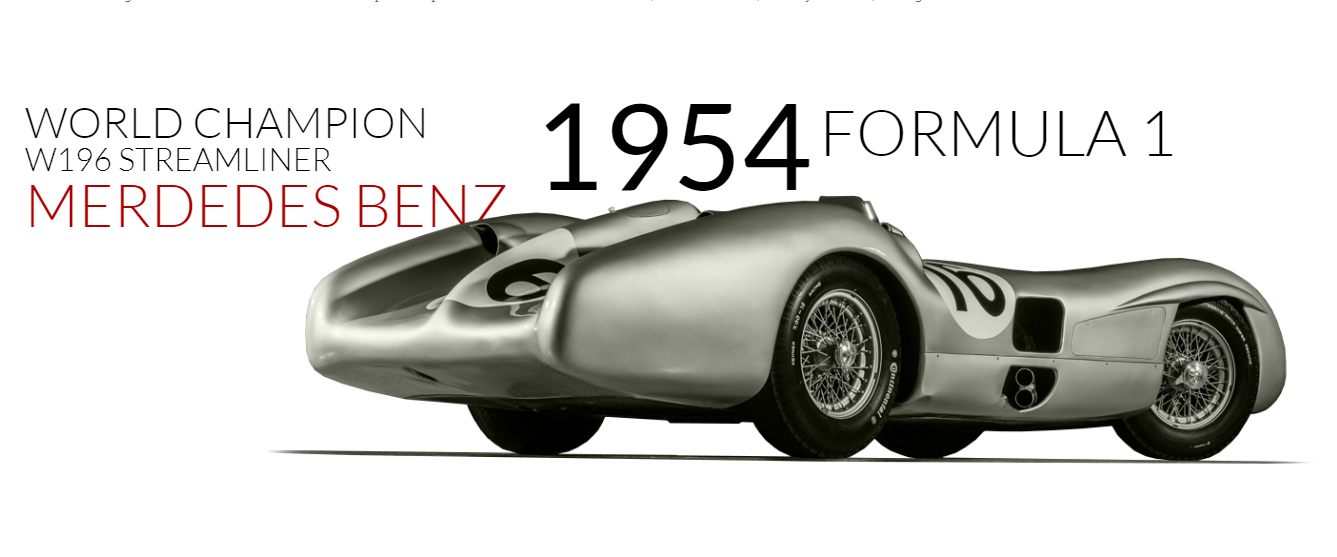 Juan Manuel Fangio had won the first World Championship in 1951 with Alfa Romeo 159, when in 1954, at 42 years old, he signed a contract to race with Mercedes-Benz.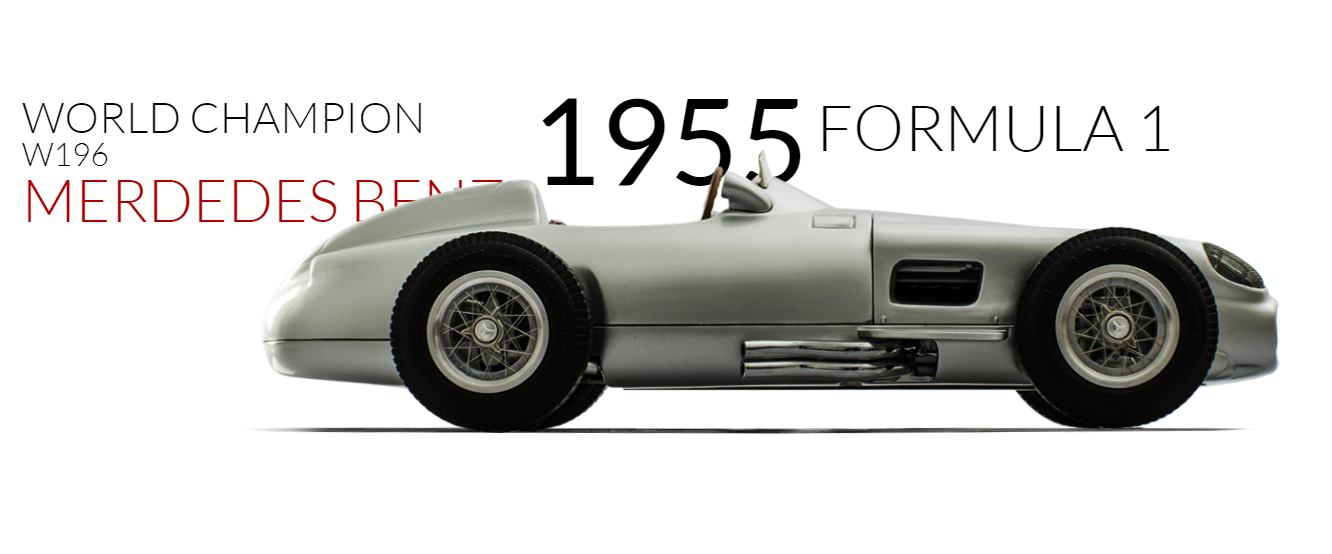 The 1955 Championship appears in the history of F1, as one of the two shortest with only seven competitions, of which - as in 1954 - we must exclude Indianapolis since the European teams did not participate in this race of USA.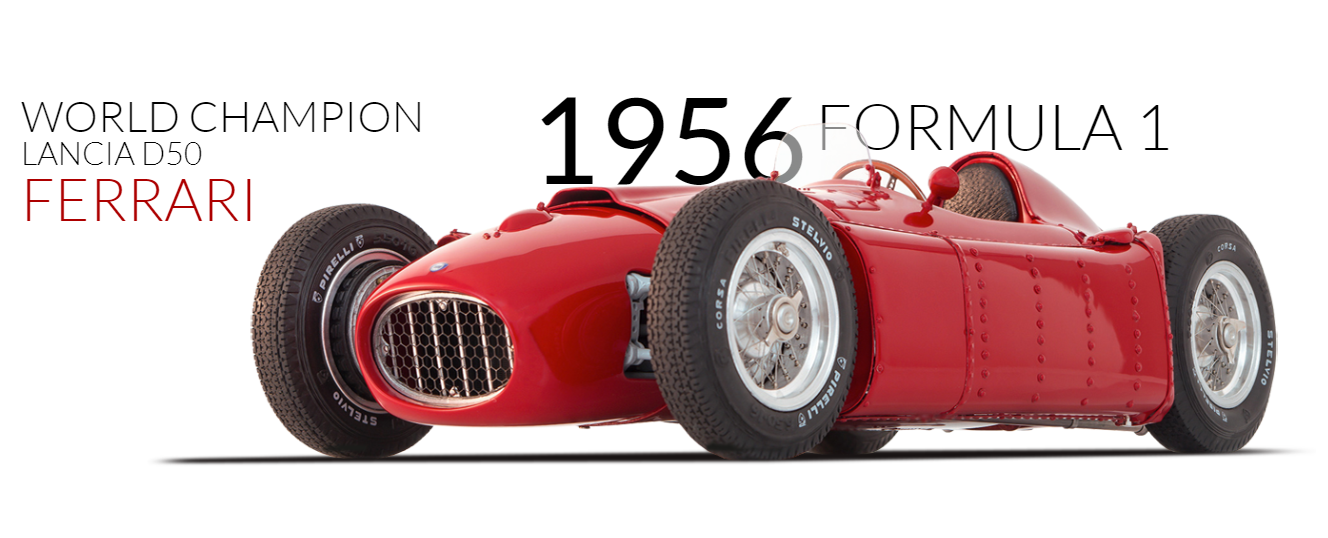 A total of 17 tests run in 1956, achieving 6 wins and 4-second places. At the end of the season, he decided to retire from the Ferrari team, signing for Maserati in 1957.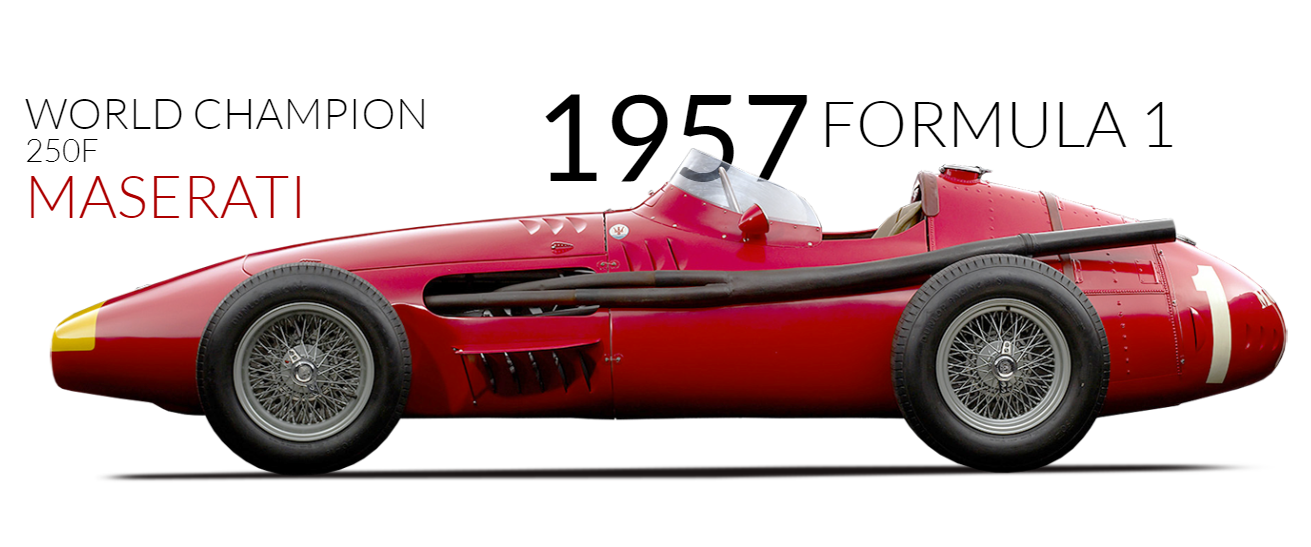 Fangio lives one of his best sporting years. Sum 46 points against 25 Stirling Moss. Maserati, despite obtaining the title, withdrew that year.
---
---