First of January Outpours, Hive PUD and More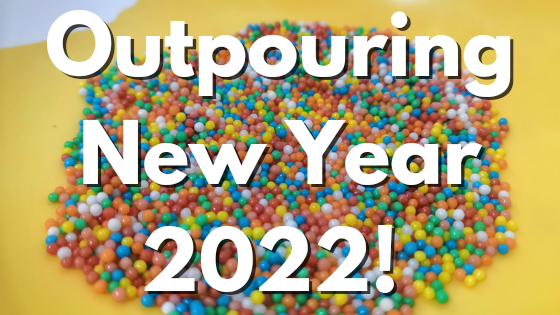 Happy New Year 2022!🎉 🎆🎊 ✨
I hope you all had a great time welcoming the New Year last night.
We had it simple-- just an early family dinner and we just tried our best to stay awake through midnight by watching a couple of films on Netflix. Initially, I wanted to take the kids out to the park and wait out the NYE fireworks display there but later on decided against it because I did not want to risk exposure to a lot of people who were expected to flock there as well. Not to mention the significant amount of time I spent in the kitchen again! I thought there wasn't much to prepare unlike last Christmas but I still ended up spending most of the day in the kitchen.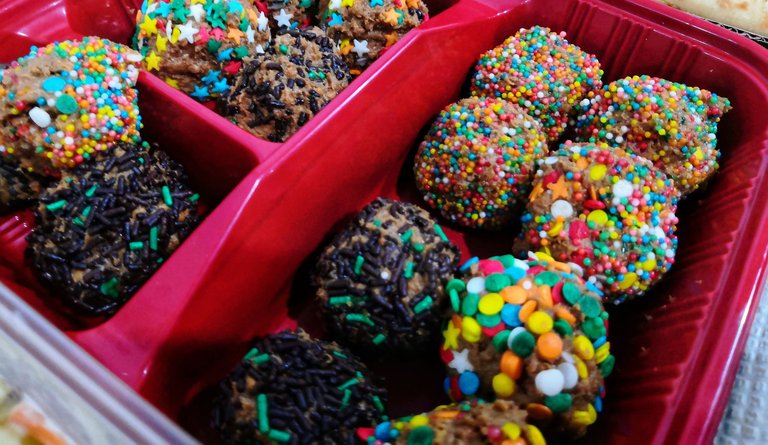 Some graham balls the kids prepared the previous night.
Close to midnight, we switched to watch the live broadcast of the Burj Khalifa NYE celebration and ​fireworks display on YouTube. The NYE celebrations at the world's tallest building has always been an attraction but we never went to watch it live but we just enjoy it in the comforts of our home instead. The bright lights show, dancing fountain, and extravagant fireworks display is better viewed from different angles shown on TV if you were to ask me.
My Little Man was nagging throughout the NYE show that we should have gone there personally to witness the event, while the Little Miss went on to explain that it was not as easy as that since Dubai is 2 hours drive away. And oh, should I also mention that he kept on asking to "get a ticket for the plane to go to the Philippines" just because my sister kept on teasing them with a bar of chocolate when we were on a video call. 😫
Anyway, we were dead to the world a few more minutes after the show ended... See, imagine if we drove all the way to Dubai (or any fireworks spots in Abu Dhabi) then we would have to still drive back afterwards...
The Downpour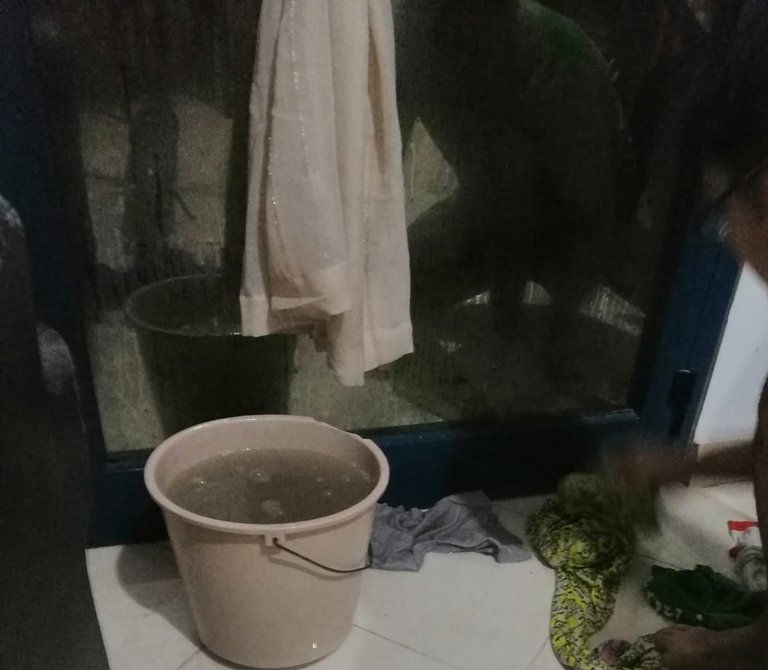 Around 4.30am we got awakened by the howling winds outside, like there was a storm ravaging the city. A few minutes later, strong rains came and since we rarely get rains, the houses here are barely ready for such a downpour.
The husband and I spent the next 30 minutes (all through the rainfall) to stop the rainwater from flooding the house. The rain combined with strong winds easily found their way inside through the door and window! We collected about 3 buckets or rainwater near the door!
Upon daylight, the rain and strong winds had stopped. Hub's pumpkin patch is a mess, our small hallway +laundry area outside were super messy too. Hence we spent the whole morning cleaning up and washing rags.
| The husband's ravaged pumpkin patch. | |
| --- | --- |
As you can see above, the villa we live in (and most others here, I suppose) is not built for the rain. There's no roof or covering to shield the door and window so any big downpour will definitely find its way inside.
I walked around to check how others were affected, and to check our car which I parked next to a covered parking. It was okay, including our friend's car that he parked there as he went to Philippines for vacation.
As I went back around, my daughter called me to show this little butterfly that looks like it recently emerged out from its cocoon. It stayed there for quite a while and was not bothered by our closeness as we took a photo of it.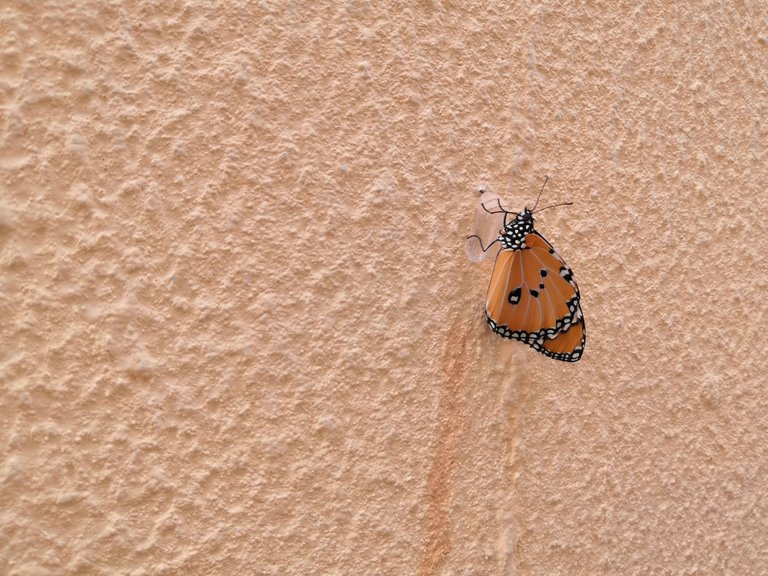 The husband was even able to catch it on his finger. Here it is before it took off:
Hive PUD
And because it's the first of the month, we all know what day it is here on Hive-- it's the Hive Power Up Day!
I have not joined the power up day for several months now, and I even powered down hoping to sell at a good price and buy back low. Anyway, the Hive price is holding on good between $1.50 - $1.90 and earning it is getting harder. I do not intend to sell at these prices so I better stake it back and slowly recover my HP over the following months.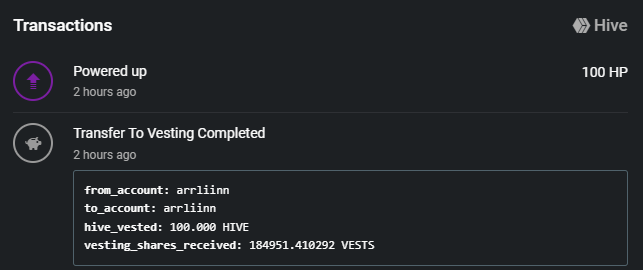 Last year, I tried to keep track of my Hive Power growth and miserably failed to reach my 10000HP 2021 target. For anything, I regressed to where I started.
Hopefully, this year will be different as I get more focused on growing the account.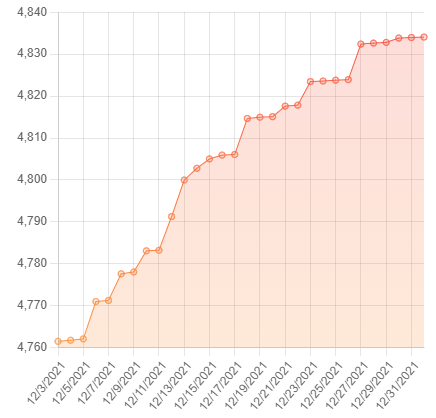 Screenshot: https://hivestats.io/@arrliinn
For my reference, I'm keeping this table to keep track of my growth:

My target? To hopefully reach 10k HP this year, or more. I'd like to see more growth on my later 2 tokens as well and hopefully, this will spill over to my Hive Power.
There's a lot to look forward to on Hive and I really believe that the best is yet to come.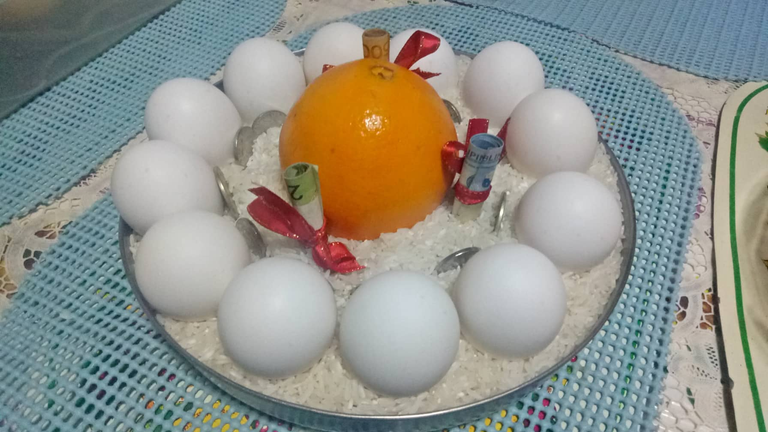 My mom's "prosperity bowl".
That is all from me from now. I have to go before my Little Man orders "Alexa". I just overheard him tell Google to "buy Alexa". LOL.
Again, I wish you all a healthy, prosperous, and happy 2022 and beyond.
(It still feels weird typing/saying 2022! But it is what it is!)



'
---
---