Hive Power Up Day | 01 February 2023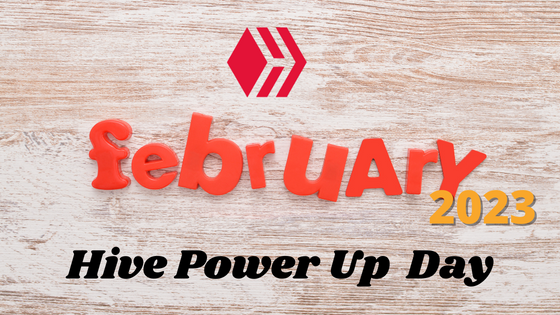 Love month is here!❤️
Yep, just like that, 31 days have passed already in the year 2023. It almost feels like a joke. I mean, really, where has all the time gone by?
Anyway, I need to get this done and over with before my laptop dies on me. It can just run on battery power now. For some reason, it does not work properly when plugged in.
Hive Account Recap
As usual, the reason I am doing this is for my personal accountability toward my Hive goals. Kudos to me, I managed to publish 9 blogs last month! Can you believe that?!
Here's a screenshot of my account growth for the past 30 days taken from https://hivestats.io/@arrliinn: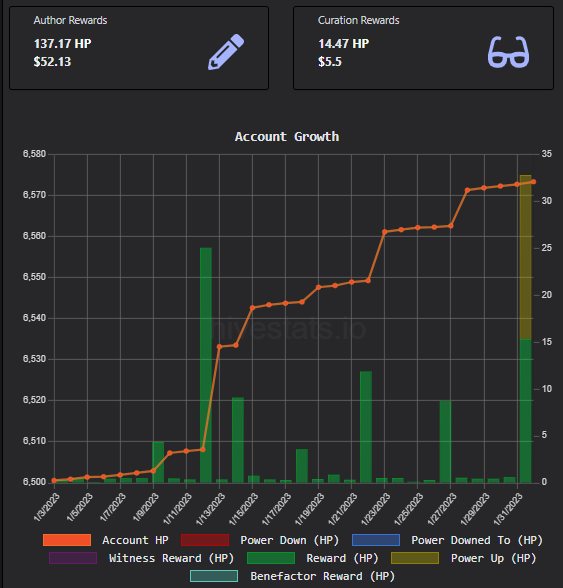 I finally touched 7000HP across my accounts (active (this) and cold wallet account). That leaves me with roughly 3000 HP to work on for 11 months which means I need to get about 272 HP on average each month if I were to attain the 10,000 HP goal. This is going to be a bit tricky since I mostly earn way below this per month.
Hive Goals 2023
| | 2023 Target | Holdings as of 01 Feb 2023* | Balance to Target |
| --- | --- | --- | --- |
| Hive Power | 10,000 | 7,087.65 | 2,912 |
| HBD Savings | 1,000 | 621.38 | 379 |
| Leo Power | 5,000 | 2561.71 | 2,438 |
*Includes holdings and delegations from cold wallet account.
That is why it is inevitable that I buy Hive whenever possible. earlier today, I distributed my HBD earnings to be kept in savings (for the 20%APR) with a few allocated to buy some Hive tokens for today's power up.
Another thing I started doing was to refresh the Hive and HBD holdings to 0 at the beginning of the month. That way, I could see how much I earn. Last month, I earned roughly 4.4 Hive strictly from dividends payout and delegation returns. I think that is pretty decent considering my account is still small.
February Power Up Day!
For this month, I only managed to power up 17.495.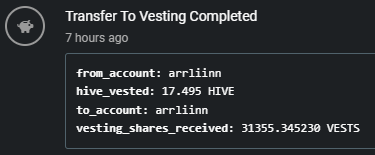 This would just give me this small badge, but hey, this is better than none.
Do you want to see your badges similar to this mine below? Check out https://hivebuzz.me/@yourusername.

What is Hive Power Up Day?
If you've been here on Hive for quite some time, then you would already be familiar with this monthly event. If not then find out more below:
It's here! Hive Power Up Day for February 1st, 2023
There's a few hours more left to participate in the Power Up day (so you get a badge and be elibile to the prizes). But of course, power up at will, anytime!
Cover image credit: Canva


---
---