Needlework Monday : Making It Bigger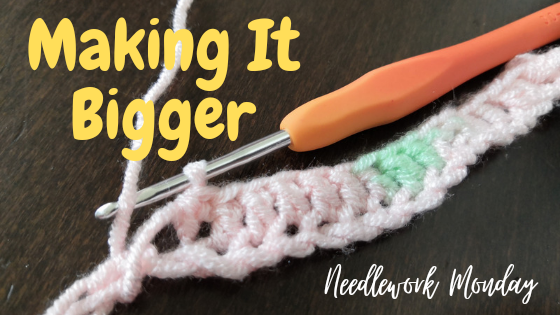 Crochet, Finally!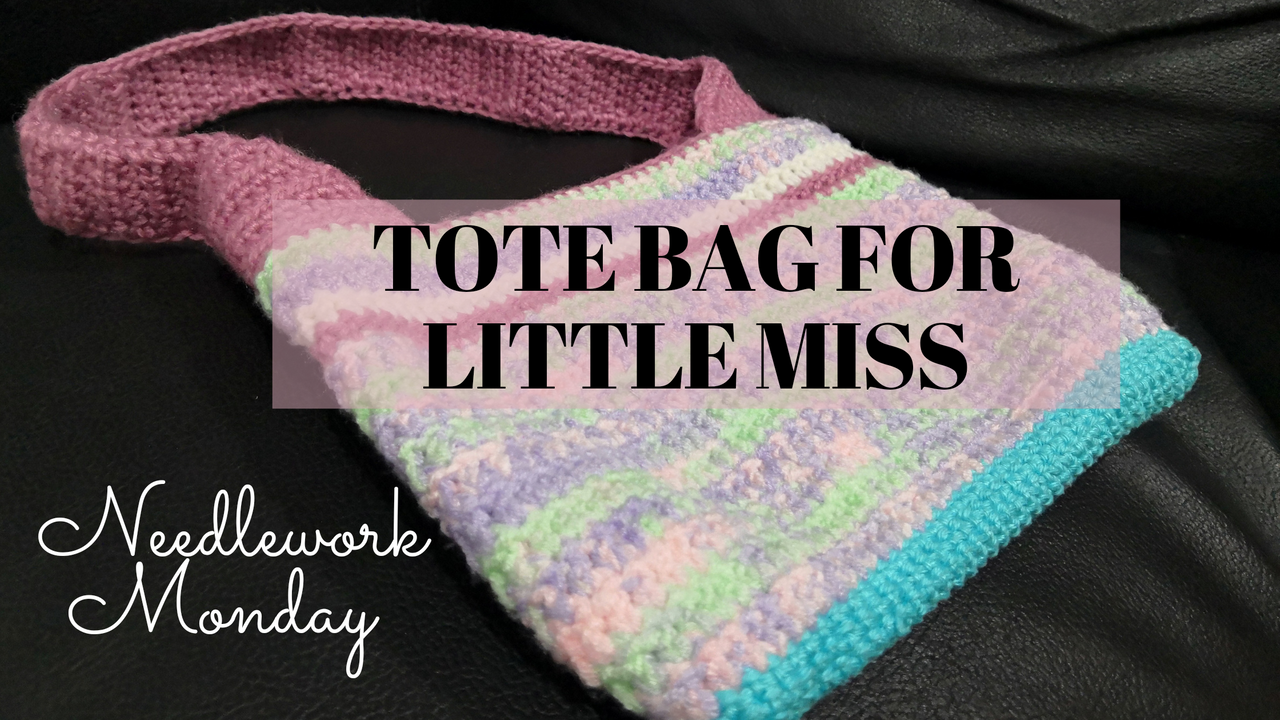 Hello, beautiful Needlework Community! It's been a while since I last shared a needlework project. Actually, it's also been a while since I've done anything, the latest completed one being the crocheted tote bag for my daughter.
My latest project has been hanging for quite some time now. When was the last sneak peak contest? Well, I was planning to join that contest with my latest WIP, and yeah, no prizes for guessing -- I wasn't able to join that contest. And my WIP? Yes, it is still a work in progress up to now. LOL.
Me being sick for most of last month also made me push back crocheting, but thankfully now I have the time and energy to pick up the hook again and try to complete my project.
Crochet with Little Miss
So this girl started to learn crocheting but so far we have not gotten past chains.
Considering she still has fairly small hands (she's seven), I can say that she is able to make good chains. :D What do you think?
However, when I do not put out my crochet project, then she also wouldn't be doing anything related to the craft.
So me picking up the hook again also reignited her interest. Suddenly, she remembered to put out the chain she made a few weeks back.
Make it big.
She wants to make her chain bigger, i.e. wider.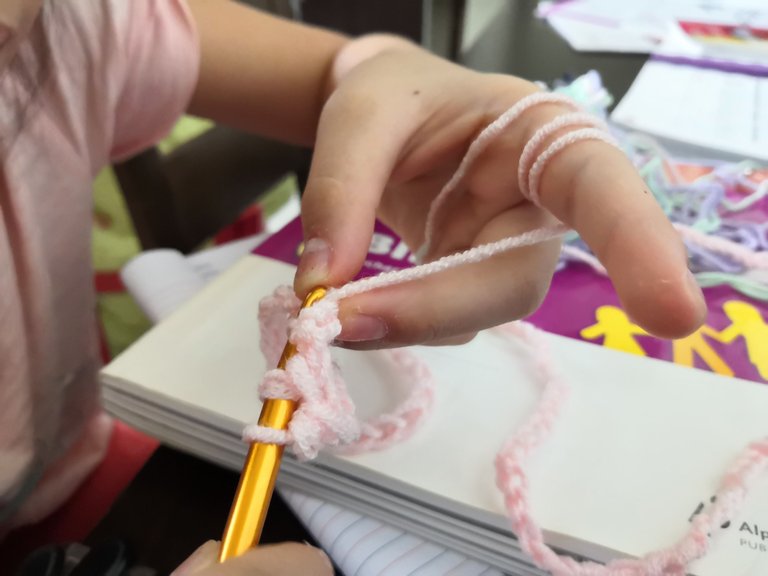 Double Crochet
Time for you to learn a new stitch, Little Miss!
Let's do a double crochet.
Like the first time she first tried making chains, she struggled with handling the hook. She had to switch between 5.5mm and 3.0mm hooks.
First I showed her how it's done, then afterwards I made her do it on her own. While she got the step by step, she still needs to practice the coordination that comes with it.
On a few stitches, I held her hand to guide her and let her feel the strokes. She ran out of patience to continue up to the end of her chain, but knowing her, I know she will soon come back to this and try it again.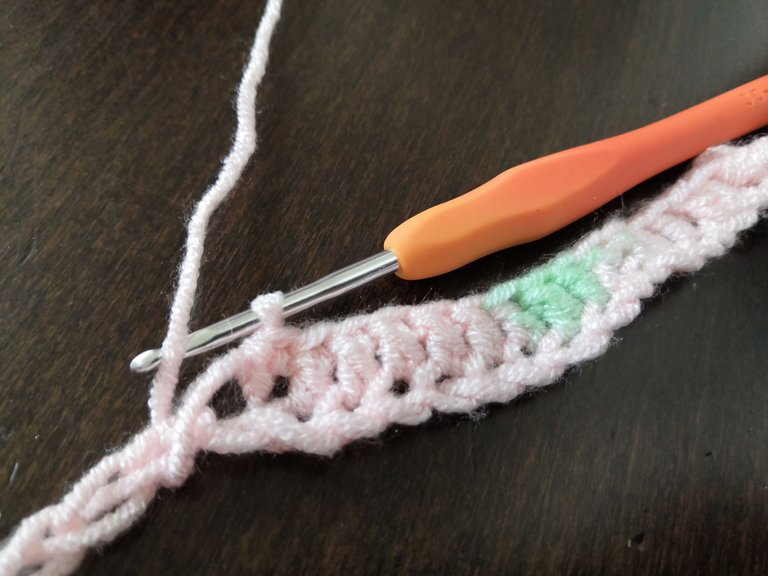 Just look at the concentration on her face.
I think the reverse oversized hoodie (it's her elder brother's) added to the looks! LOL.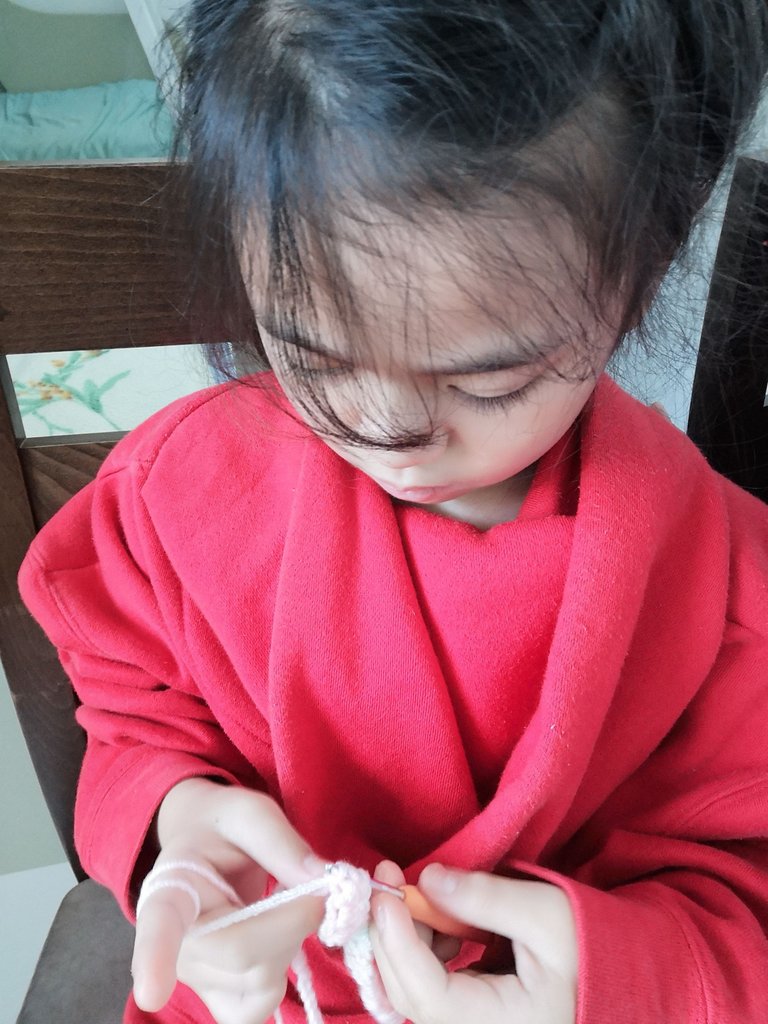 ---
---