Three Ways To Withdraw HBD into FIAT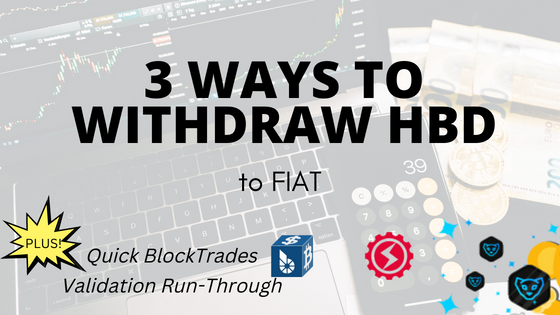 Sometimes we need to take out some of our "crypto earnings"...
Here at Hive, we have several ways to earn -- posting for rewards, staking for curation, savings to earn interest, add to liquidity pool, etc. and one time or another, we need to take out these earnings to use for real-life needs.
One of the easiest way to cash out Hive is Binance.
But how about HBD?
Then convert HBD to Hive and cash out Hive to Binance...
But what if Hive gets suspended in Binance again like what happened a couple of weeks back after the Hard Fork?
It's kinda tricky, but fortunately, there are a few methods that I got to explore when Hive wallets got suspended in Binance.
1. BlockTrades
One of the first methods to withdraw Hive that I learned many years ago, was through https://blocktrades.us/. We can deposit our Hive or HBD to Blocktrades and exchange it to a few currencies available there -- LTC, BCH (currently under maintenance), BTC, Doge, ETH, among the prominent ones.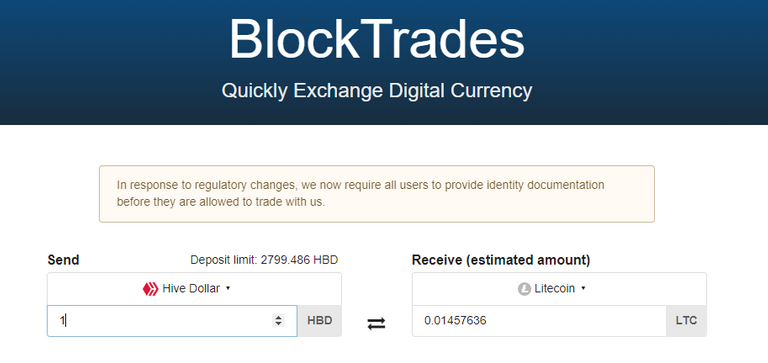 Screenshot: https://blocktrades.us/
I particularly prefer to deposit HBD to exchange and deposit to my BCH wallet in https://coins.ph/. When already in Coins.PH, then I exchange it to Philippine pesos and deposit in my bank account. If you're not from PH, then you can just deposit to a wallet that is supported in your country.
If you haven't, you now have to submit KYC documents to be able to use BlockTrades.
It is fairly easy and fast - all you have to do is open a new authorization request, input your personal details, and upload a scanned copy of your ID and a photo of yourself holding a piece of paper with the day's date and "BlockTrades" hand-written on it.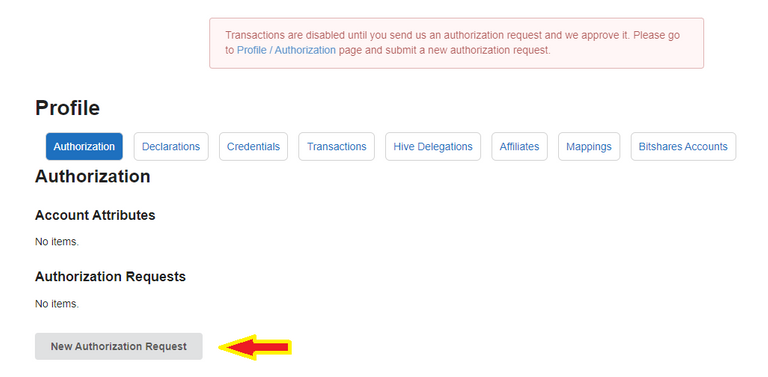 Documents required. Screenshot: https://blocktrades.us/
After uploading the documents, you will be directed to input your address and that's it. You will now have to wait for the email confirmation from BlockTrades (mine came in less than an hour) and you will be ready to use the platform.
---
2. CubFinance
Another way to withdraw HBD is through Leo Finance's defi platform - https://cubdefi.com/.
All you need to do is to wrap your HBD through LeoBridge - https://wleo.io/, so you can receive your HBD as bHBD in your BSC wallet.
I've written this sometime back, when I moved some Hive and HBD to Cub Finance to add to the liquidity pool. This may help you out further:
Jumping Into The Pool | Maximizing Rewards on bHive-bHBD in Cub Finance
Once the bHBD is already in your BSC (Binance Smart Chain) wallet, you can now start to trade. Just click "Trade" > then "Exchange" on the menu and you will be redirected to Pancakeswap.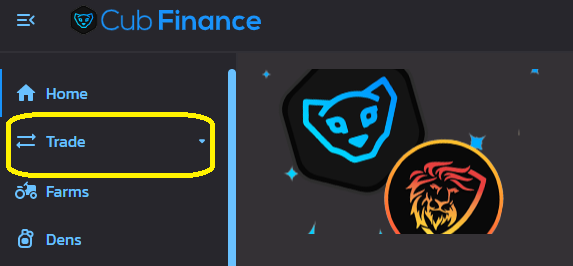 Screenshot: https://cubdefi.com/.
Here's a screenshot from the Pancakeswap exchange. At the right side of the screen, find bHBD and convert to the BUSD. You can ultimately send the converted BUSD to your Binance wallet.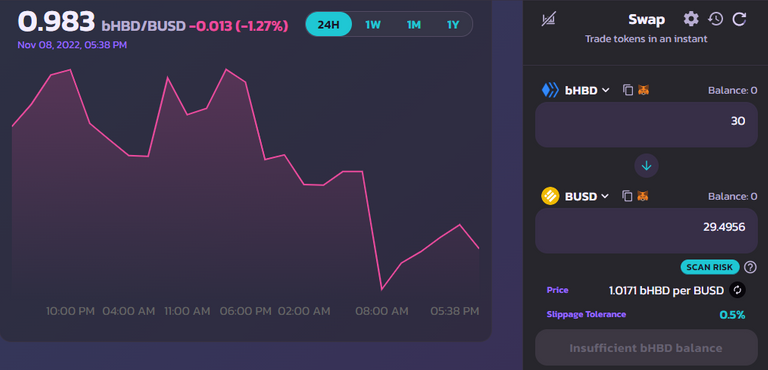 And that's it! Just wait for the BUSD to come to your Binance account where you can subsequently trade it to fiat or any other currency available.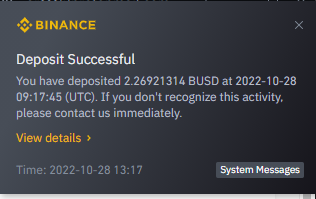 A screenshot of a mini-transaction I did to test if I was doing it correctly.
Further reference:
https://docs.cubdefi.com/tutorials/how-to-wrap-hbd
---
3. Hive Engine
Last but not the least, I want to share how I was also withdraw my HBD to BCH (deposited to my coins.ph wallet) during the time when Hive was unavailable at Binance exchange.
You are familiar with https://hive-engine.com/, where our second layer tokens are stored. Apart from this, there is also a feature where we can swap tokens to external tokens like ETH, BTC, BCH, LTC, etc.
Here are the steps to withdraw HBD through Hive Engine:
In https://hive-engine.com/, click wallet then deposit. Choose HBD from the dropdown menu and follow the instructions for deposit.

Once received, you can now swap your HBD to the token preferred. Click "swap" on the menu, then choose the tokens to swap. In our case, from HBD to your preferred coin.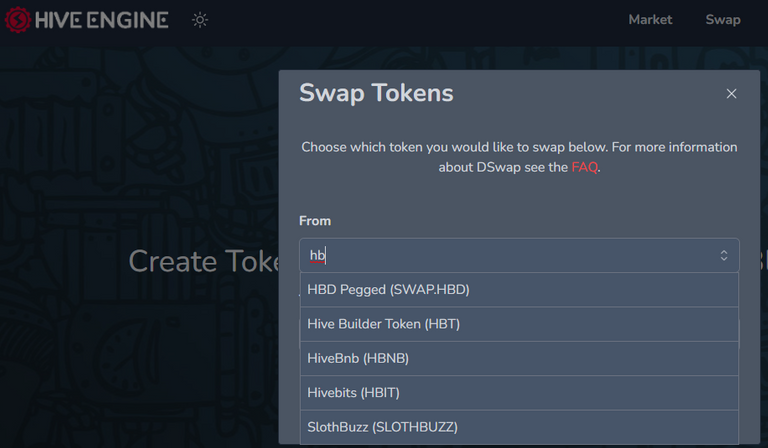 3. Withdraw the exchanged token to your preferred exchange. I personally exchanged to BCH and withdrew to my coins.ph wallet.
Screenshot: Hive-Engine
Some notes:
Though the token to be withdrawn is named SWAP.(token name), in the above case SWAP.BCH, we need not do anything to the withdrawal address -- just paste it as it is.
I did not get a transaction ID to track the transfer. Instead, I only knew that the receiving wallet address was correct and accepted because there was a small check mark beside it and I confirmed the transaction using BCH explorer. I got the withdrawal amount so no worries!

As usual, when in doubt, do small transactions first before transferring big amount. You know, better safe than sorry!
---
Thankfully, we do not have to worry much about Hive/HBD withdrawals now since Binance has opened the Hive wallet again in their exchange. All we have to do now is convert our HBD to Hive and withdraw as usual.
However, in any case when you would like to withdraw HBD directly, or there will be issues in Binance again, I hope the above will be able to help you.
And wait, I also have to mention that you need to be mindful of the rates when dealing with big amounts in Cub Finance and Hive-Engine because the bigger the amount, the bigger is the price impact and you may not be getting the amount you really should get.
Cover Image: Canva. Credit: BlockTrades, Hive-Engine, and Cub Finance Logos


Posted Using LeoFinance Beta
---
---