At least we didn't lose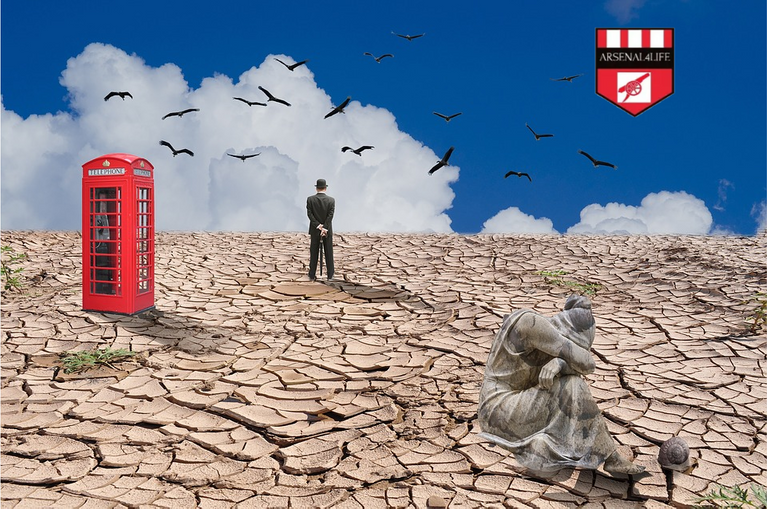 We started the game brightly once again and I'm starting to think that this energy level will be our theme going forward. It is the one and only thing we have in common with Manchester City. Judging by our performance today, it will require this energy and a miracle to get anything from the upcoming fixture.
I'd not like to be a bearer of FUD, so let's just go over this game real quick. Let me start by saying that it was by no measure our worst performance this season. However, it was vintage either and there were a lot of tired legs on the pitch today.
not sure why Arteta picked this team, since he rested some other senior players against Leeds BUT, Willian came on in the 90th minute and I hope we can just keep it that way for the rest of the season.
Fighting back
We went behind from a penalty that we honestly shouldn't have been conceding in the first place. In fact, we shouldn't have been behind, to begin with, but unlike the weekend, Auba forgot his shooting boots today and missed a chance from 6 yards out. He's Auba and I love him, so I can't stay mad at him.
The Gabonese forward looked jaded today but Arteta still kept him on the pitch for like 77 minutes. Auba was tripping over his own foot all over the field and constantly trying to con the referee. It was as funny as it was pathetic but he's Auba, so I forgive him.
The goal we conceded could have been avoided if Emile-Smith Rowe just simply cleared the ball when Cedric passed to him. Instead, he tried to be cute and gave the opponent's a corner. When they won the corner, you could see Cedric scolding the shit out of Smithe and rightly so.
A quick corner manoeuvre got them space on the flanks and a cross struck Emile's hands to earn the opponent a penalty. For what it's worth, Emile looked out of it from the 66th minute upward and was largely a passenger.
I think it was a good move by Arteta to keep ESR on the pitch till the 77th minute. Taking him off after his error would totally dent his confidence and so that move, combined with the double sub that took off Auba is generally good for his confidence.
Saka? More like Tanker
Saka was once again instrumental in attack. The boy's quality always shines through and what I like about him is that all the attention doesn't seem to get to him.
Two minutes after we went behind through the penalty, Saka was at the end of a long ball from the defence. Some good close control and hold up play brought midfield into the mix. Pass to Xhaka, Xhaka to Cedric, Cedric to Saka and goal, we were back in it.
That's just about it
There's really nothing much to say about the game beyond that point. We huffed and puffed as usual, but couldn't craft any opening.
The attacking department didn't produce the goods but at least the medical team got Tierney back on the pitch and that was refreshing.
It was also refreshing to see Martinelli on the pitch. The Brazillian talent has a big future ahead of him and I hope he can put his injury issues behind him.
It is also nice to be able to look at the bench and see someone other than Willian available. We'll need all that quality for our next game because it doesn't get any more difficult than Manchester City. The Citizens are on a winning run that has seen them claim scalps that includes Liverpool and Everton in recent time.
I'm not holding my breath though. I want to be optimistic but only a miracle could get us any point at the weekend. Well, Arteta pulled two miracles on his way to the FA Cup trophy and his old employers were one of them. Will we pull a bunny out of the hat or will it be a cap full of goals in our own net? Time will tell but until we meet again, up the Arsenal.

---
---