Raphinha deal is up in the air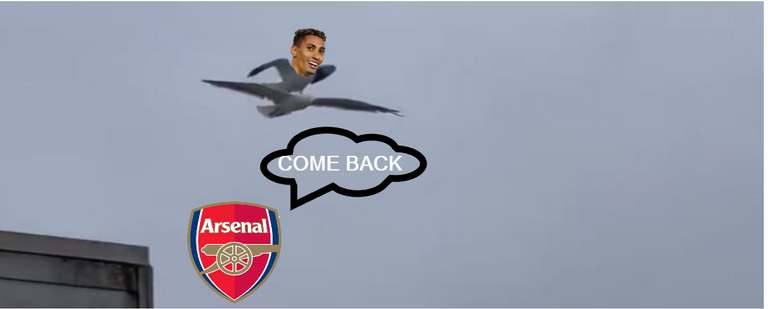 We find ourselves in a three-way scrap for the signature of Leeds' midfielder Raphinha with Chelsea and Barcelona. Our interest in Raphinha has been well documented in the past couple of weeks and many were quite confident we were going to land him.
There were reported interests from Cheslea and also an agreement in place with Barcelona for the midfielder but nothing was decided. Reports suggested that the midfielder's preferred destination was Barcelona but their lack of funds made it impossible to close the deal.
Reports then started to suggest that Arsenal had somehow stolen a march on the deal and even put in a bid that was rejected by Leeds United. Despite the rejection, we still maintained our interest in the Brazillian winger and continued discussion with Leeds while chasing other targets.
This window was always going to be huge for Arsenal and completing all our transfers as soon as possible was always the plan. Arteta stated that he wants all transfers completed before pre-season friendlies commence next week.
Anyway, recently, Chelsea threw a wrench in our plans by agreeing to a $70m deal for the talented Brazillian talented winger. However, the midfielder hasn't quite decided on his next destination, with reports suggesting that he's still holding out for Barcelona.
For what it's worth, I think out of the lot, picking Chelsea is the obvious wrong decision of the lot. With the World Cup just around the corner, I don't think Chelsea is the place for a midfielder that needs to accumulate game time and make it into the Brazillian squad.
Barcelona and Arsenal are the two best destinations but Arsenal edges it out when all things are considered. At Barcelona, he still has serious competition for the wide spot but with Depay and Dembele potentially leaving, this could free up space.
At Arsenal, he's pretty much going to walk right into the squad. Yes, there will be competition from Martinelli and Nicolas Pepe but I reckon he edges both of them out.
Instead of waiting on ifs and buts with Barcelona, he could easily join Arsenal to become an undisputable starter in the squad.
Alas, time will tell how this transfer saga goes but from an Arsenal point of view, I think it is best if we forget him and focus on other targets.
Adding a quality player like Raphinha to our squad would undoubtedly improve our attack but if the player isn't down for the cause, we might as well just look somewhere else.
On top of that, we still have to add one more midfielder and probably improve our defence by adding a quality left back.
On the flip side, we also have to sort out all the potential exits in the squad. Guendouzi has already left the club but there's Torreira, Nuno Tavares, Pepe, Reis Nelson, Maitlan-Niles ad Bernd Leno all facing potential exists. Until we meet again, up the Arsenal.

---
---