Are you collecting coinmarketcap App Diamond 💎?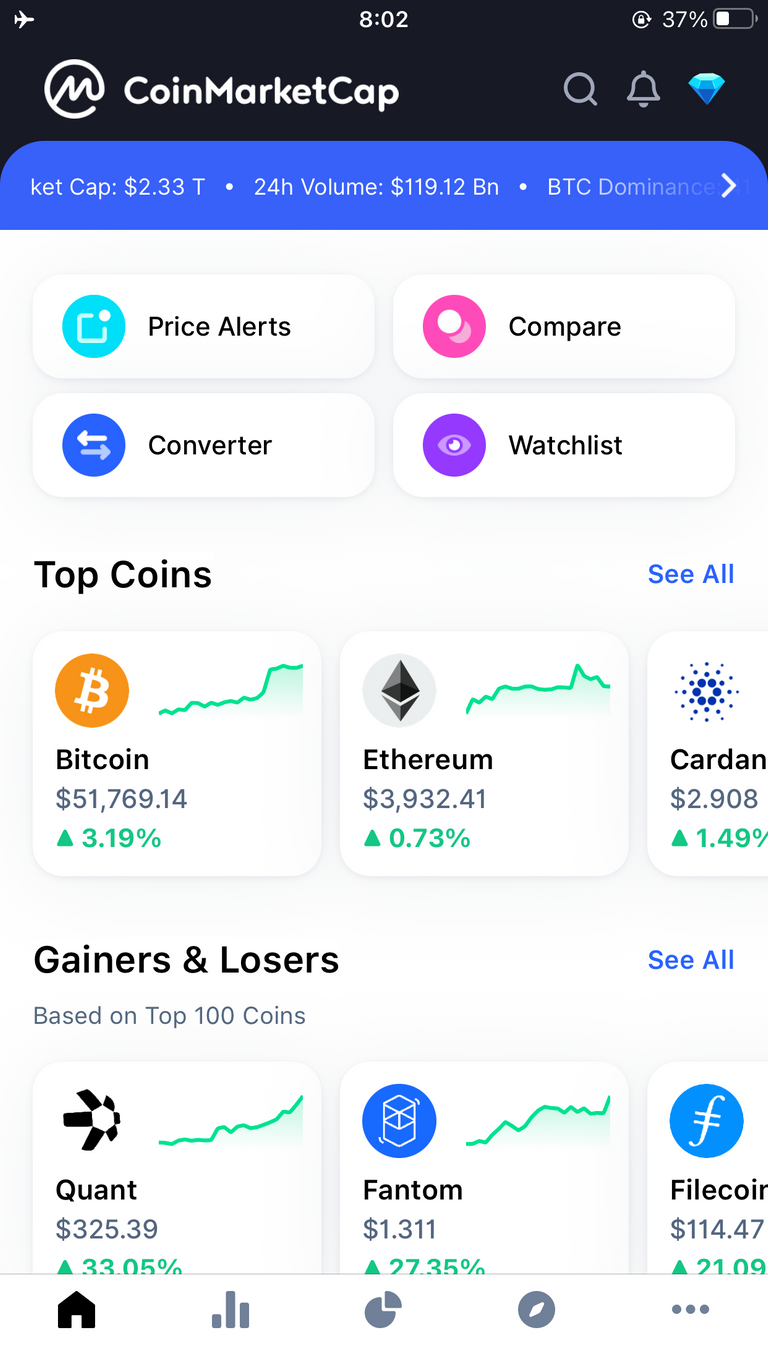 I've installed CoinMarketCap app a week ago. The purpose for installing is to get more information about crypto currencies. I have recently started Binance trading and I am learning about crypto trading.
I have seen an option which says Diamonds 💎 in CoinMarketCap app.
It is a free collector every day. You can collect 160 Diamonds 💎 every week.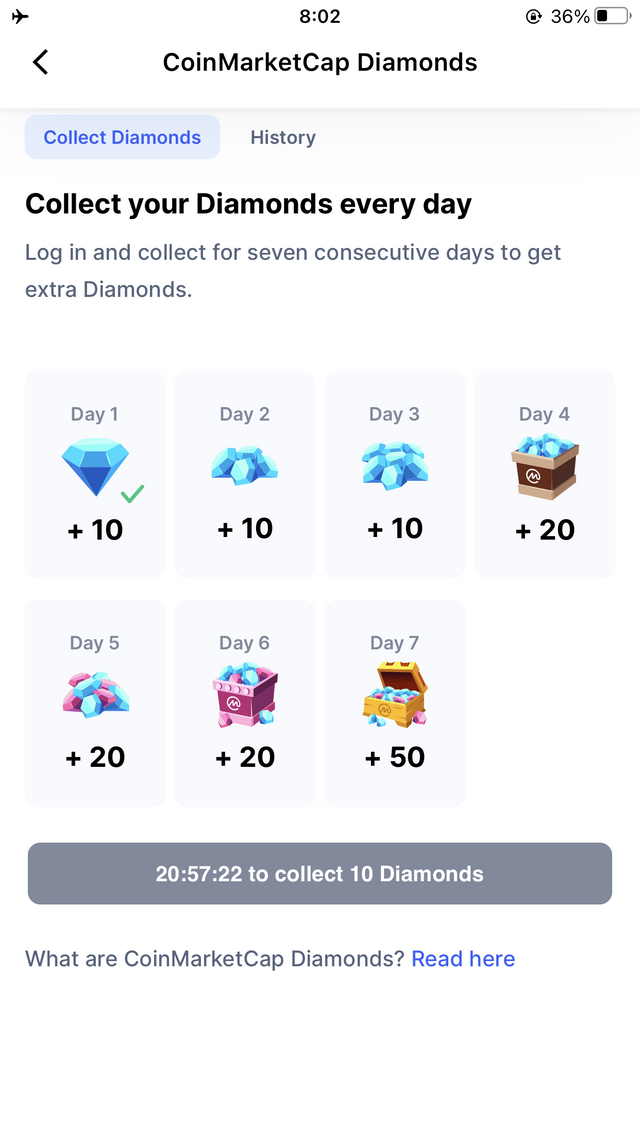 My current Diamond 💎 balance is 170.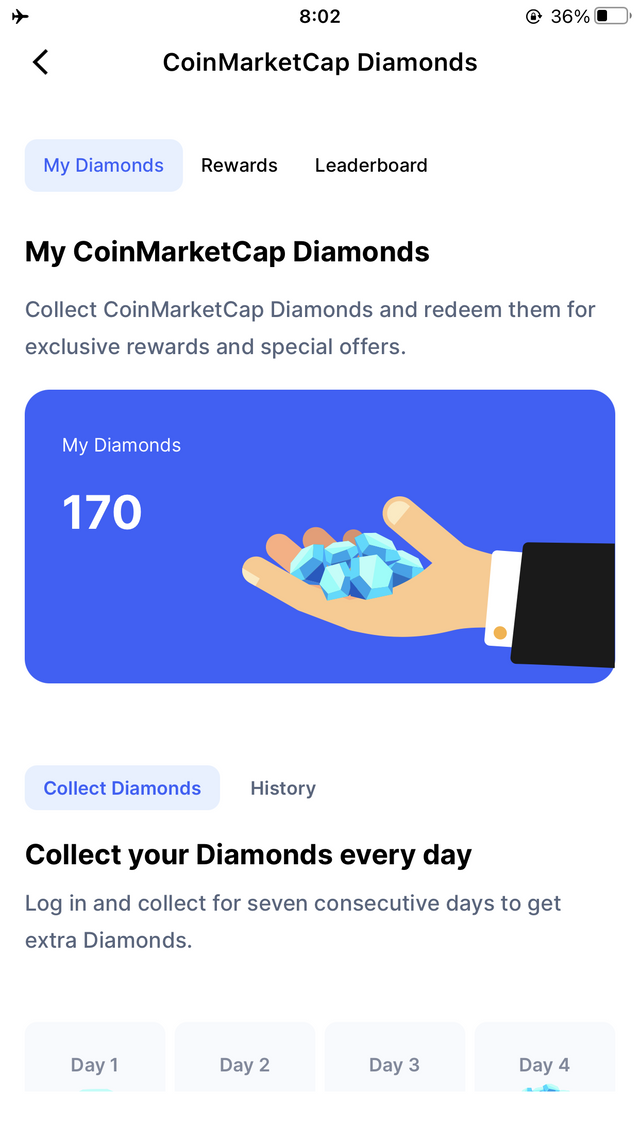 The rewards are also good for collecting diamonds 💎. Some rewards are as following,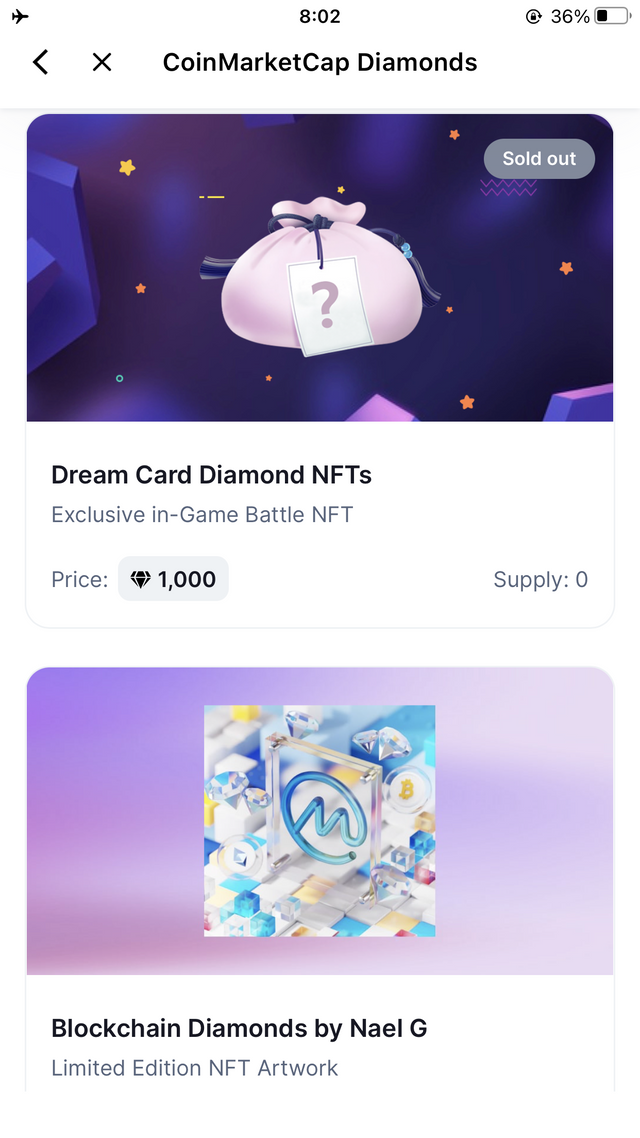 If you are interested in crypto then you should download this app and start collecting diamonds.
Posted Using LeoFinance Beta
---
---