Figure Study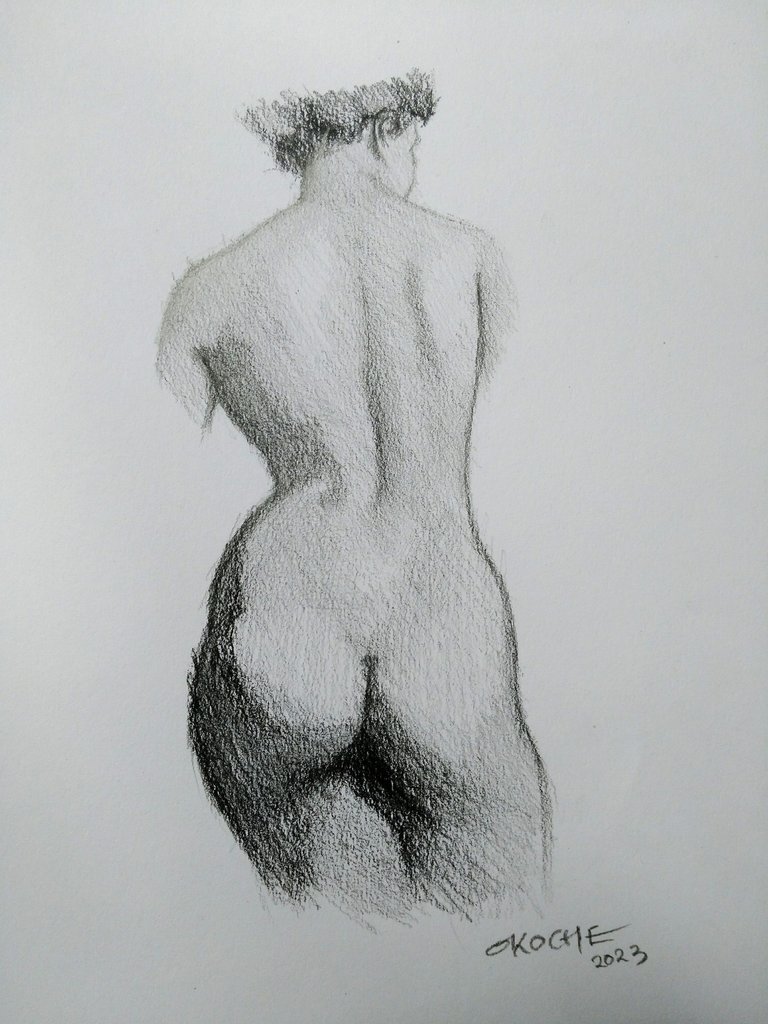 I like this one, a random drawing I came across while searching for reference on Google.
I couldn't trace the artist that did the work but I added it to my cart since I liked the simple pose.
I wasn't able to depict it as exactly but I did my best.
How do you see this one?
---
---