Figure Study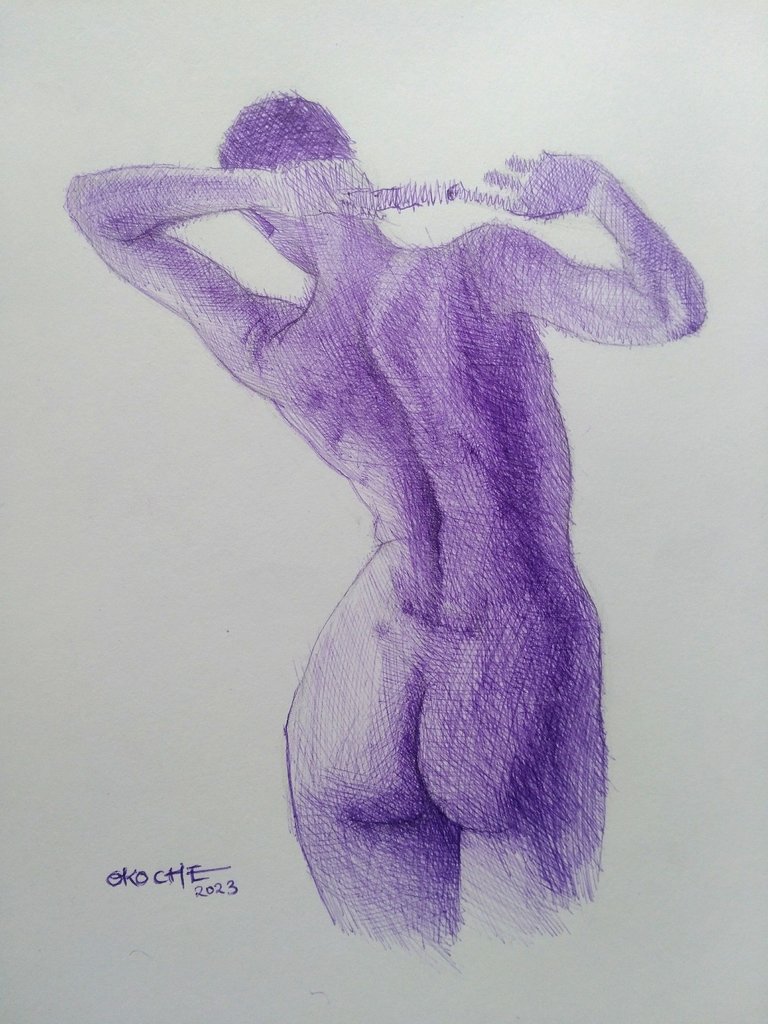 Here's another figure drawing done with pen.
This took a while to cover the whole structure with strokes.
I think my wrist wasn't that flexible here or I wasn't at ease while making this one.
My strokes doesn't look sweetly finished.
End product, I still represented what I wanted to do on paper.
---
---