Talent Tuesday (Oil Colour Paintings)

Hi everyone, I want to show you some of my landscape paintings I did with oil colour.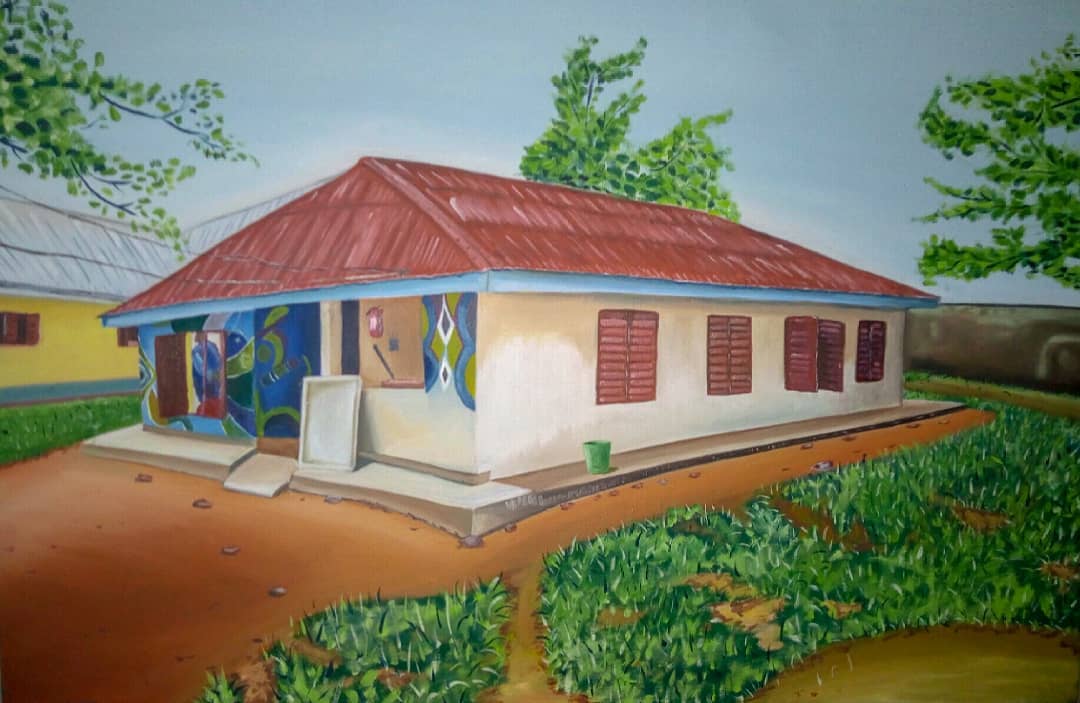 The above is an oil colour painting of my school studio from 2019.
I like how I treated the wall fence at the back, I like the sky treatment and how I rendered the mural on the studio wall.
I think this was an exam piece.
In general, I like the vibrant colours, I will add that I didn't pay attention to aerial perspective and I only detected that after some months.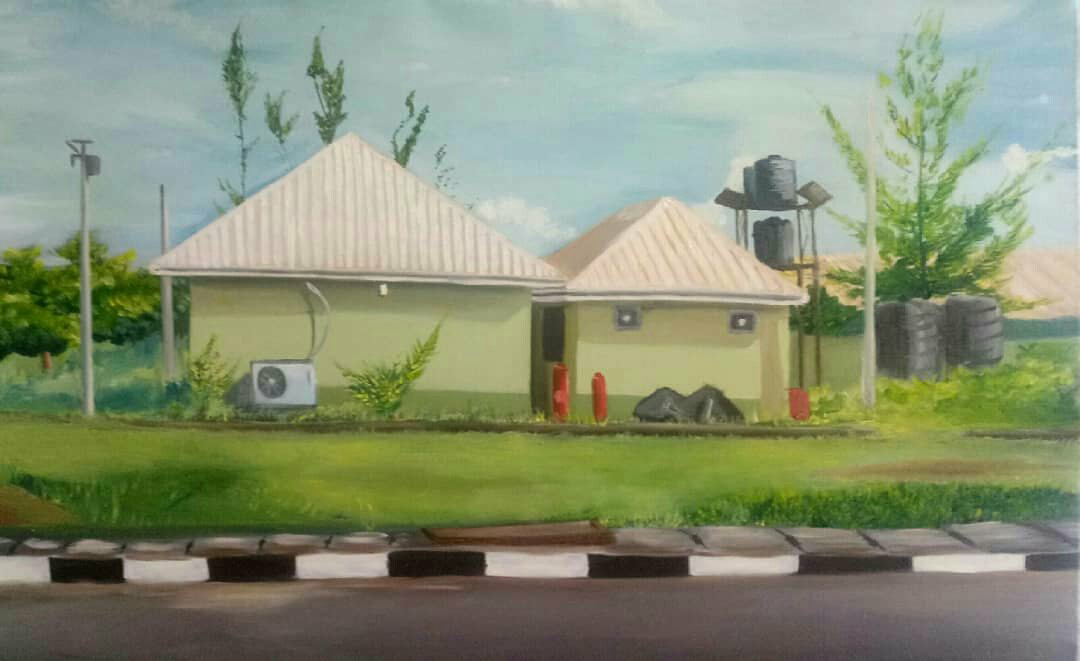 This came before the painting at the top. I struggled with lot of things on this one. Mixing out different shades of green for my grasses was tough. If I can still remember, my painting wasn't as wet as an oil colour painting should be, there were no flexibility. After some weeks I think some certain part of the work cracked a little.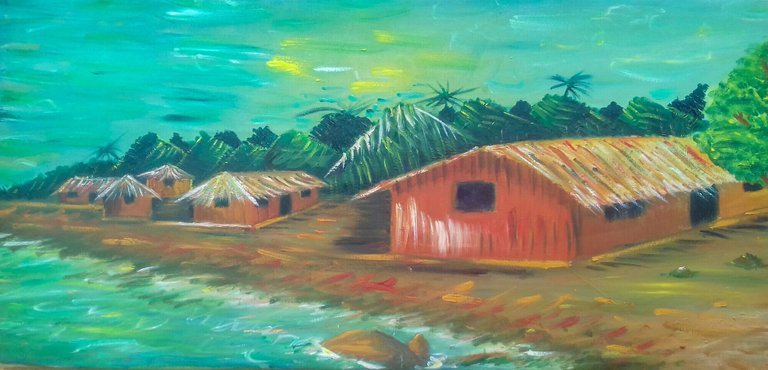 This was my first oil painting on canvas and it was really a satisfying one.
I painted both from a reference and imagination.
I only had a little knowledge about mixing colours then, so I mostly used raw colours direct from my tubes, all I knew was light source and perspective which I tried introducing in the thatch houses and background.
The charisma of becoming a painter was all over me.
I really loved the smell of my oil paints, I like how it was easy for me to cover mistakes. I liked that my colours on my palette doesn't dry easily.
As much as I liked most things about oil paint, I also hated that it messes my work area easily, learning how to carefully place my colours where my hands or clothes won't mistakenly touch it is a great skill I must say.
This painting I did in September 2018 is titled 'Gone Fishing'
I tried depicting a calm environment along a river bank, also passing a message that the residents of this area have all gone to work. The major occupations of the people here are fishing and farming.
I enjoyed working on this piece as it's my first work on canvas.
So this work started my journey as a painter.
Cheers Cheers, go have a good day!!
---
---