CONTEST 20.01.2021 - Splinterlands results
CONTEST 20.01.2021 - Splinterlands results
---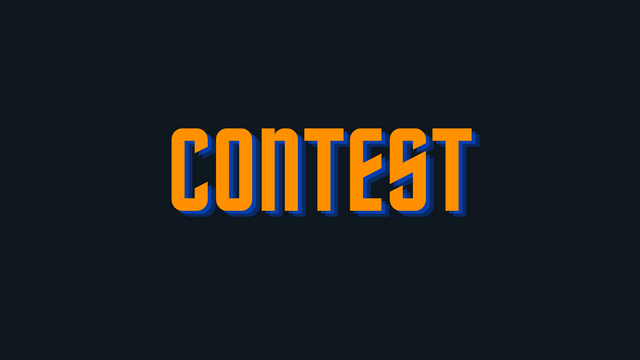 I had a quest for Death set, it was aweful. I bought a few cards for beter combos, and then something happened with the DEC transffer between HE and Splinterlands. Apparently Splinterlands has some sort of the issues, because a few ppl had theit coins/tokens stuck same like me.
Anyways, if I were not losing all that much maybe the day would be better.
I am hanging on the Silver. so the battles are harder.
Questions
Which set will make me more DEC (money) ; fire, water, nature, life, death or dragon ( you may choose just one)?
( additional question) How many DEC will I approximately earn? ( leave in comment)
Gameplay
Live preview: https://rebrand.ly/aschatria-splinterlands
When page says contest available and game pending, that means there is another contest somewhere in my profile.
When page says contest closed and game in progress, that means participants no longer can submit answers.
I announce number of participants and close contest by leaving a comment.
Previous battle results are visible in chart.
I play each day until the capture rate drops under 75%.
Payment
I pay directly from BCH wallet $0.1 so you will need to leave me your BCH address. If you do not have it, either make one or I will send you 125 DEC instead.
Previous results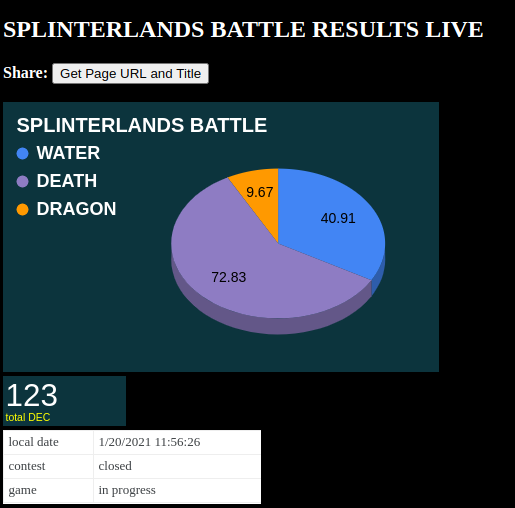 Contest was closed on NoiseCash and dPoll ( Hive, Leofinance) with 2 participants.
No winners.




Visit:

---
---
---
---
---
---
---
Answer the question at dpoll.xyz.
---
---