Keep On Buying HIVE And Soon The Price Will Jump To $0.5
Isn't now the time to buy some hive and go for powerup? I am quite disappointed that I purchased HIVE at 0.8$ and continued to accumulate until it reached 0.5$, which I assumed would be the last price and that it would not fall any further. Unfortunately, the crashing BTC takes all the altcoins with her, resulting in massive losses for those that acquired at high prices, like as myself.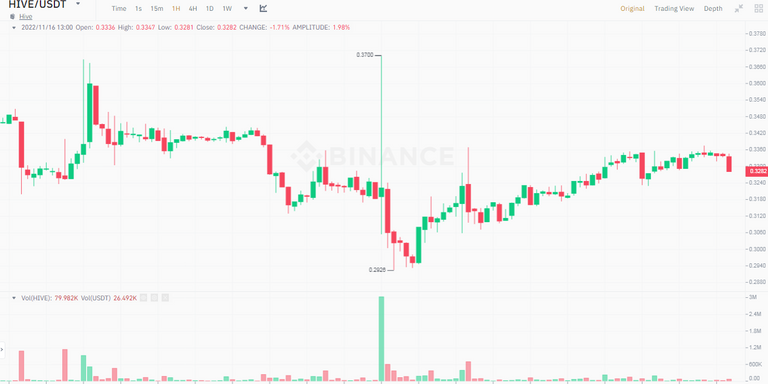 But there is no problem with the cheap price that I paid because I am a long-term buyer who will not sell at such a low price. I have powered up all of my HIVE and am collecting passive revenue, as well as using a compounding formula to expand the quantity of my hive. I'm saving money from my other investments to buy Hive since I buy a small bit of Hive every several days.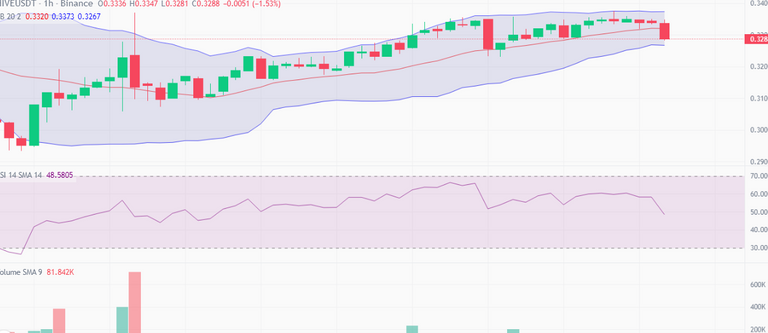 According to my purchasing, this price is more favourable for purchasing hive, available at discounted price and will be more surprising if it returns to $0.5, a more than 30% increase. I set up around $1200 to buy some hive and sell them at a high price, and I want to do the same in the future. I won't go for powerup with that chunk of my budget because I don't want to miss out on the pumps and spikes. @pouchon @howzat I always enjoy reading your HIVE and HBD-related postings because there is always something new to learn.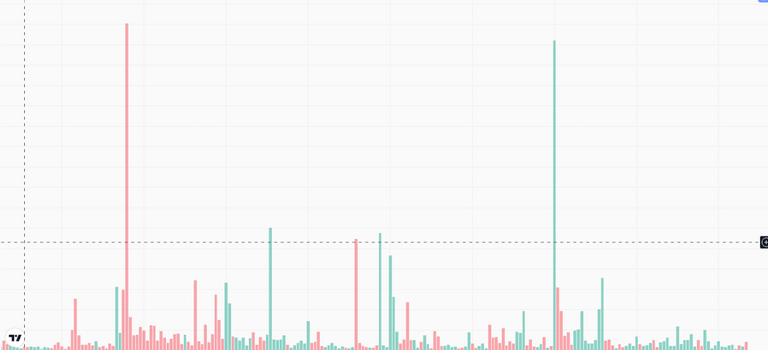 I'd want to ask you, friends, why the volume of the HIVE remains so low and how sudden pumps come in, sending the price skyrocketing. However, following the pump, the price returns to normal, and I don't believe the procedure takes more than 10 minutes. Who are the people who buy HIVE and sell it back, or are they messing with small investors to make a profit?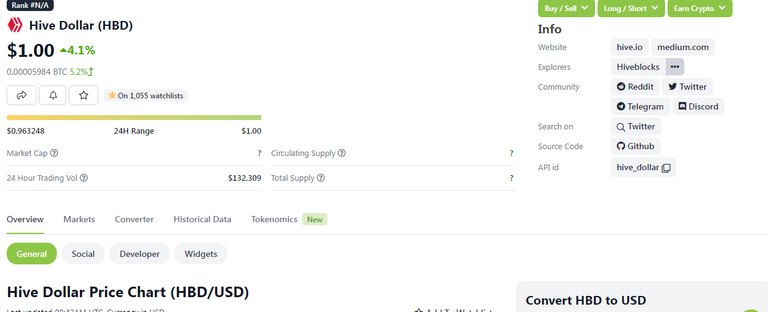 Another issue that perplexes me is the variation in HBD prices between Coingecko and Coinmarket. Both show different prices, however HBD is the same across all exchanges. When there was a significant drop in price, the price at coingecko was around 0.95$, but the price at coinmarket was 0.80$, which I believe is a significant difference. These price variations perplexed me, so I sought assistance from people who are knowledgeable about the subject.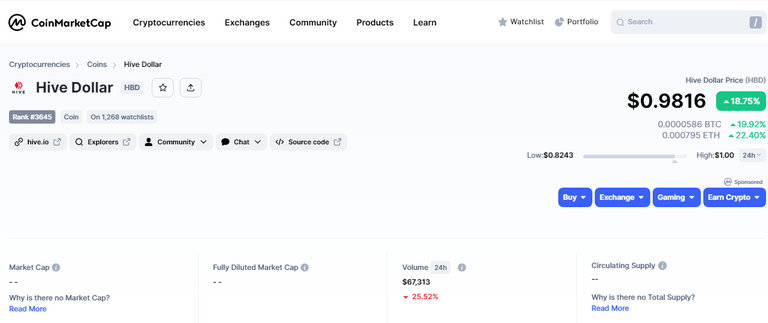 Anyway, I bought some HIVE at $0.31 to sell at $0.5 to minimise my losses. I hope that we will soon witness a significant price increase in HIVE and that this will be the greatest opportunity for me to sell my hive and repurchase at a low price. I hope you enjoy reading my post and that it is also informative. If you like the post, please leave feedback in the comments section so that the next one is even better. Thank you for sticking with me until the end.
PICTURES ARE SNIPPED FROM COINGECKO, COINMARKET AND BINANCE EXCHANGE
REMEMBER: We should prepare for the unexpected and hope for the best. Life may not be easy, but you must do your best and leave the rest to God.

Posted Using LeoFinance Beta
---
---