Hate: How Did We Get Here?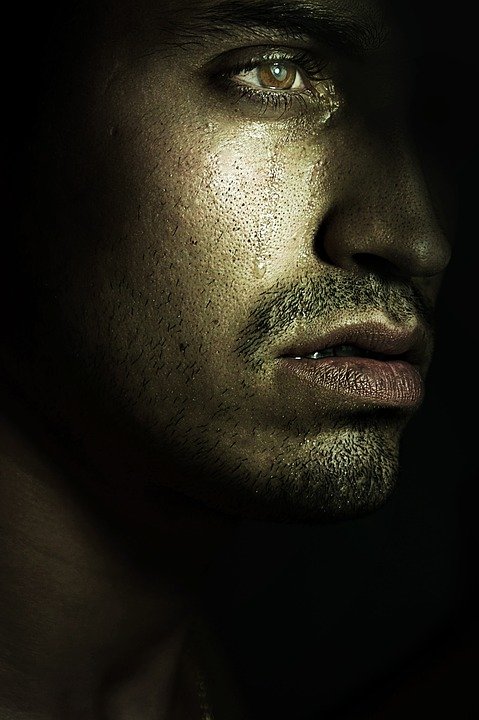 source
Poison isn't always an intake from a substance you eat or drink, it can also be an emotion. And hate is one of them, eating us up inside and causing destruction physically and emotionally. Hate is part of the classification of human emotions, it can be directed at almost anything, foods, animals, jobs, movies, environment but the most destructive is the hatred toward other people. Some people believe that everyone have the capacity to hate, while others believe that true hatred isn't common and phrase it to be "dislike". Hatred is a strong emotion that tends to emerge and flourishes in the absence of compassion. This mental venom call HATE can pollute your spirit, poison your mind and turn against everything that surrounds you, it destroys things, especially when making quick judgment about a person. When there's hate in the mind, there won't be any form of peace and anyone who has found themselves wrapped up in the arms of hate can tell how damaging and mind deranged it can become.
The feeling of hatred or intense emotional dislike for someone can develop for many reasons. It can be as a result of when they feel envy towards a person or want what the other person has causing inferiority-complex. By this mindset, they may consider it unfair that someone has what they lack and cause the mind to be bitter.

source
Hatred can be developed from family, peer groups or other social groups. Due to the reason that because a close friend or your associate is against a particular person or the opposite group, you also tend to develop this emotion for no reason.
For instance, back then in the University, I used to have a friend and she was my roommate. One day, she had trouble with one other girl, the girl was a next-door neighbor and she was my friend too (not too close, but we were just playing mate). My roommate hated this girl so much because of her encounter and even took it to the extent that when she sees me and this next-door girl talking, she would be so upset.
So one day, I confronted my roommate and told her to stop the attitude of trying to impose on me on how to treat the other girl. She had no issues with me, I see no reasons for me to hate her, just because you're my friend and you have a problem with the other person won't make me start hating or mistreating. Although, she felt her friendship been betrayed and I was supposed to be on her side or have her back, but not this kind. This thought her a big lesson because and I made her realize it, and at the end it was all wrong.
People also hate when they feel powerless, rather than turning their anxiety and shame inward, they project that negativity onto an external target. In some cases like people who experience bullying or abuse may grow to hate the person who hurt them and develop harmful intentions to hurt the them. How do we treat this kind?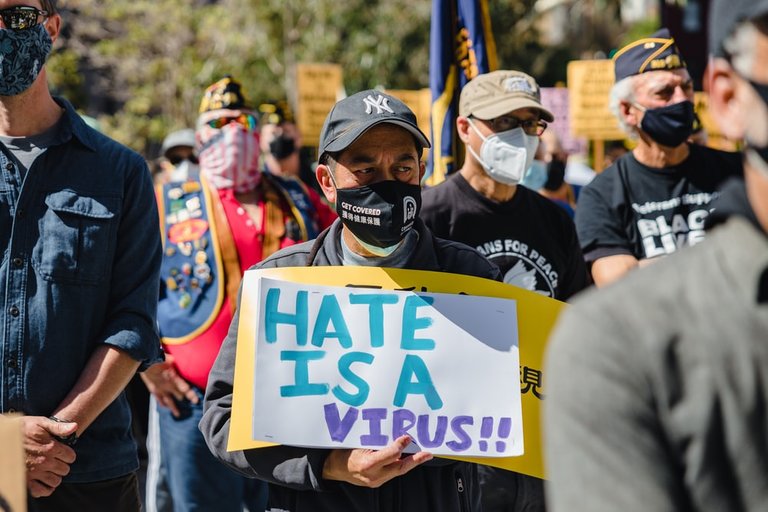 source
In the world we live in today, people hate for no apparent reason, you can be all good and "perfect" and nothing can still please a hating mind. You may wonder how someone can have such deep negative feelings toward you and believing this, by growing with the mindset that your hated, it can affect your mental health, mood and can damage your self-esteem.
And if someone hates you because they feel you have wronged them and you know it, if it's possible, you can reach out to them. You may wish to discuss their feelings towards you, apologize when necessary, or make the situation clear about your previous action. This could help.
Let's stop hating by spreading love.
Thank you for visiting this post
---
---