Mother's Day Celebrations.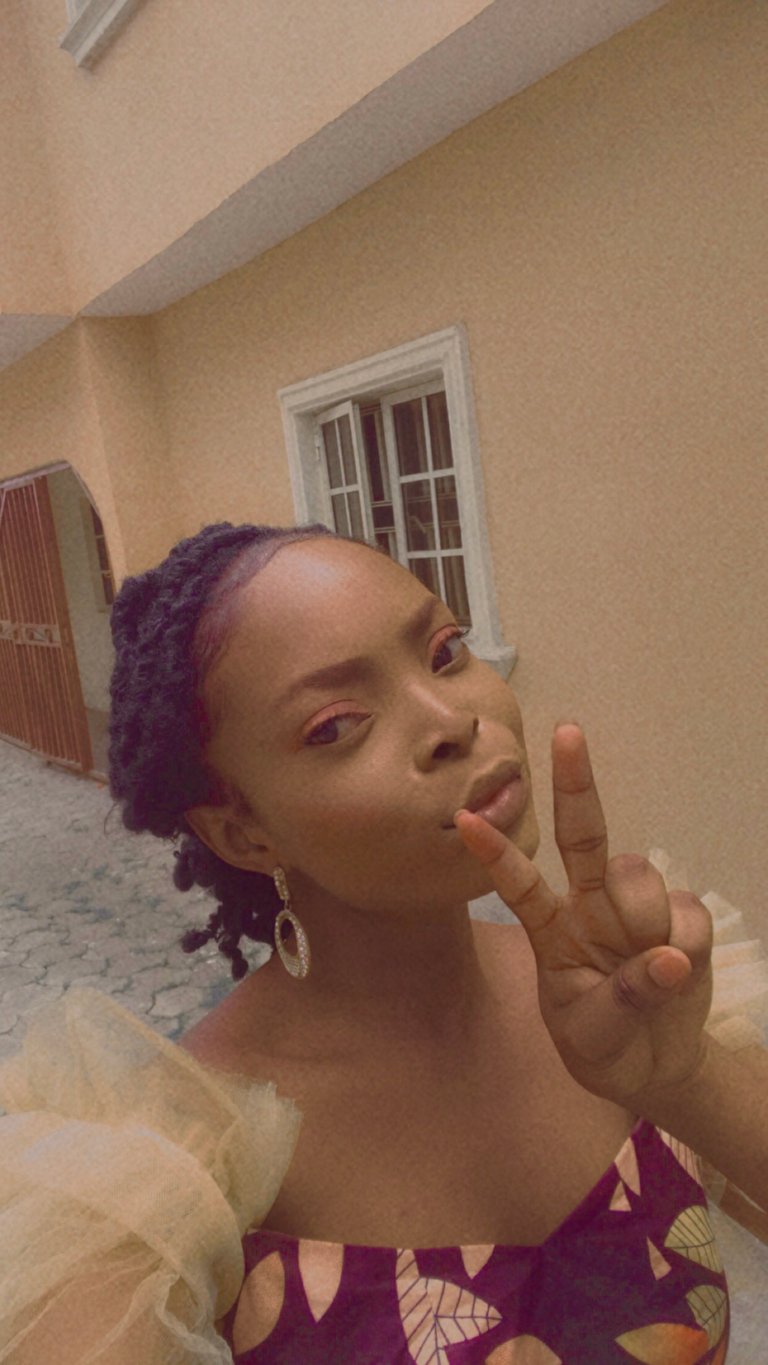 Hello beautiful people of Hive. Today as we are aware of is Mother's Day. Have you ever thought about why there are so many Mother's Day celebration? Many people have criticized it for being too commercialized, I mean, they think the celebration of Mother's Day is just too common. Like for instance, few weeks back we celebrated the International Women's Day and today, it's the Mother's Day celebration and they mix up the whole idea for the celebration. But how can I criticize this?
Mother's are just too unique and special. So, they deserve to be celebrated even everyday. Here is how the Mother's Day was celebrated in my church today.
As the service began, a single stem of rose flower was given to every mother's as they step into church, this is just to appreciate and welcome them. After the sermon it was time for presentation.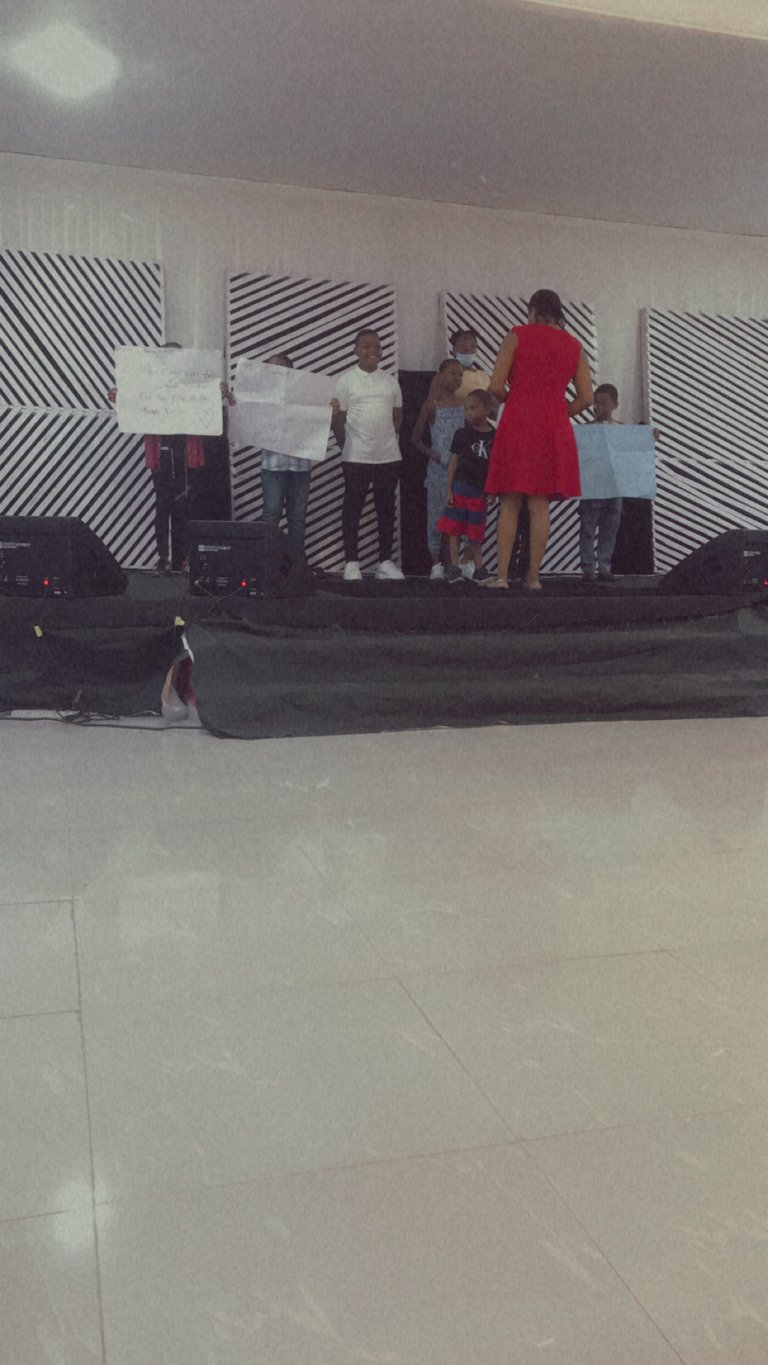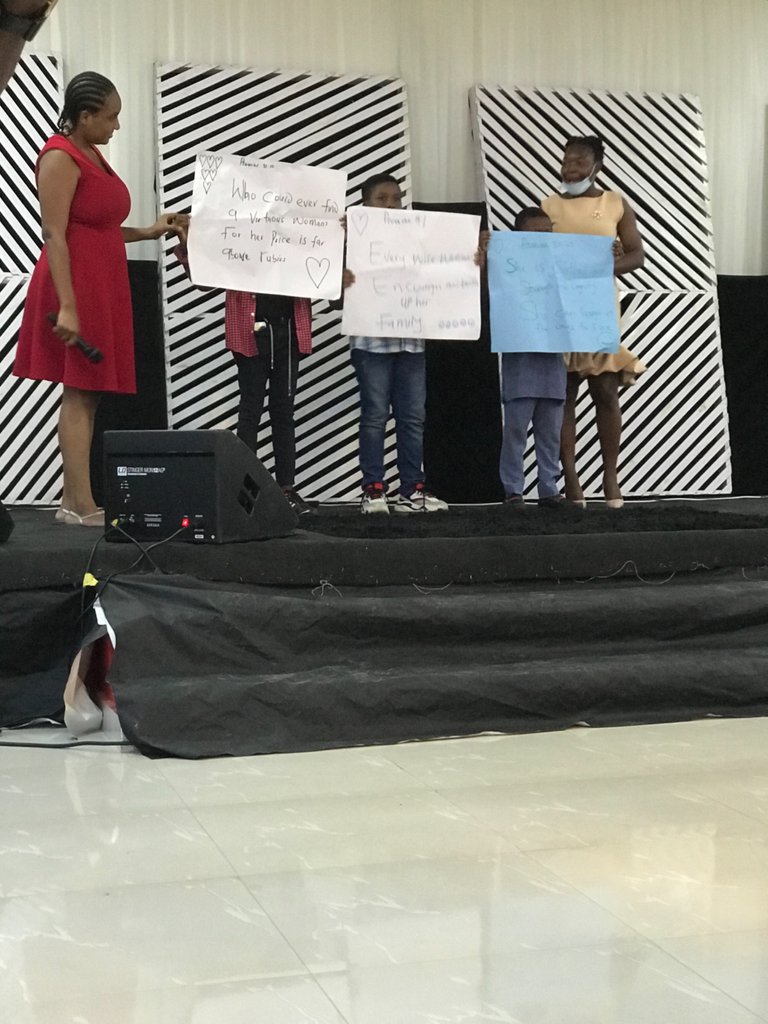 The presentation kicked off with the children. They came up the stage, some were holding signs with different write ups on how they love their mothers, while others made recitations from the Bible verses. The kids appreciated the Mother's in church, they were vibrant and energetic and their performance brought Joy to the whole church.
Adult wasn't left out in performing. Couples (Husband and wife) were called out for a game. Each men were given a Gele head tie.(Gele is a type of head tie worn by women in the Western Africa country of Nigeria. The head ties are usually worn ceremonial, and not a everyday usage). The whole essence of the game was to see which man would know how to tie their partners head in one minute. It was a funny and interesting game with the whole process of how the Men were struggling to have a good tie. There was a winner, and the winner got a gift. (The winner is the couple with green head tie).
The entire congregation wasn't left out at all. We played a game on a website, everyone that was interested in the game was asked to sign in with a code and a username. The game was about how well you know the church. There was a projector where the questions appears on the screen and you're meant to click the answers on your phone. It was fun. And this was how we celebrated the Mother's Day in my church.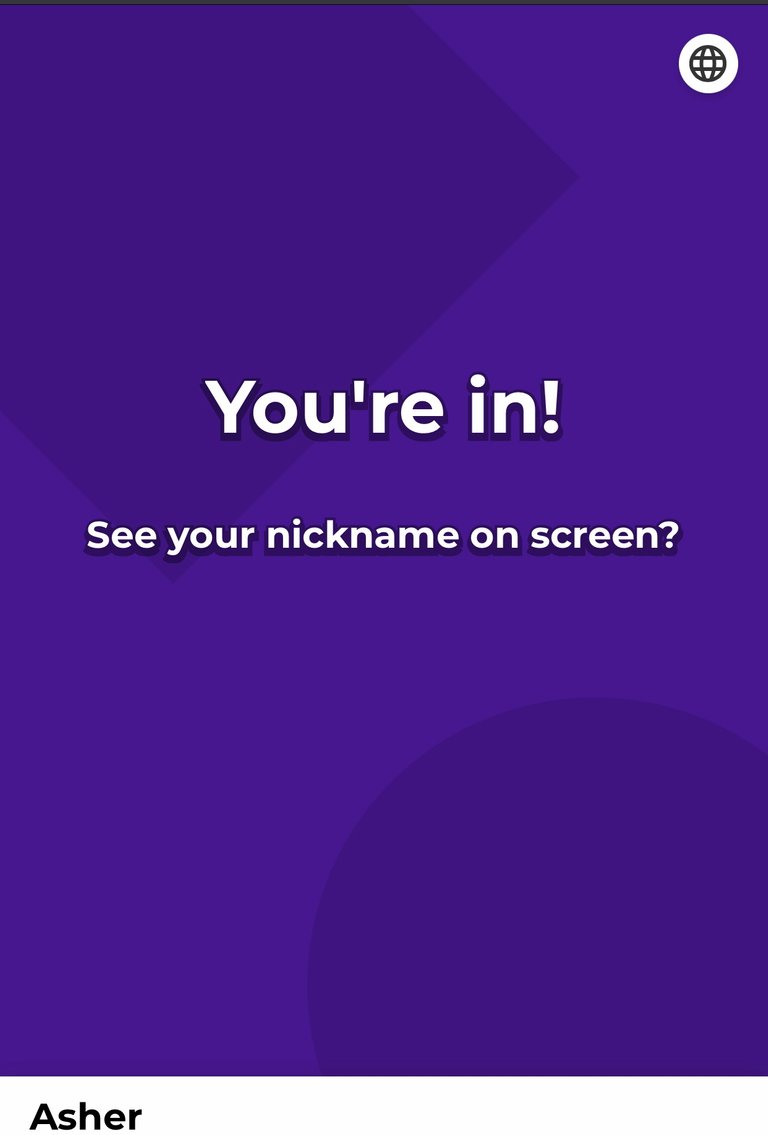 To answer the question on why there are so many Mother's Day, to my own thoughts, it is because the day is celebrated in various parts of the world, and every nations has their own dates and different form of how they celebrate it. So, with the wonderful nature of Mother's , the world express love, honor and gratitude towards them, and we all join to celebrate by acknowledging these facts.

picture of me
(All person's seen in this post granted me the consent to use the pictures)
Thank you for visiting this blog, see you in my next post
Happy Mother's Day!
---
---