My Yam Porridge Recipe.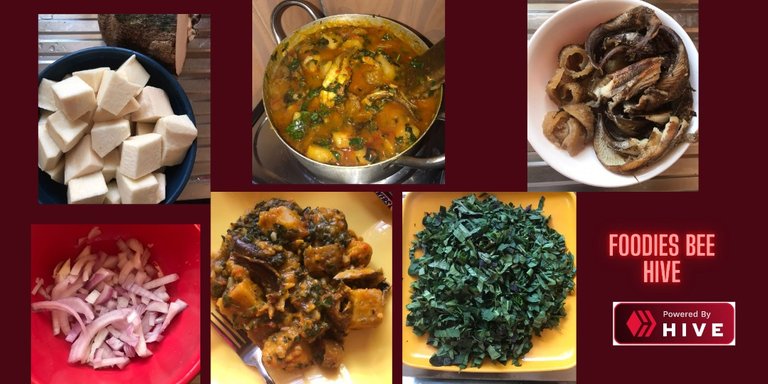 When I say this is an insanely delicious vegetable yam porridge, you just have to trust me on this one. Now is it porridge or pottage? that I cannot answer? Some people call it Pottage, but majority calls it Porridge. I grew up calling dishes prepared this way Porridge, so I will like to stick to that. I have tried to find out the difference in both, but got myself even more confused than ever and decided to stick to what I know it to be called since childhood, which is porridge. But you can feel free to call it pottage
Yam porridge is a very delicious Yam recipe and it's commonly eaten by most tribes in Nigeria and it's easy to prepare. If you love yam, this recipe is definitely a must-try!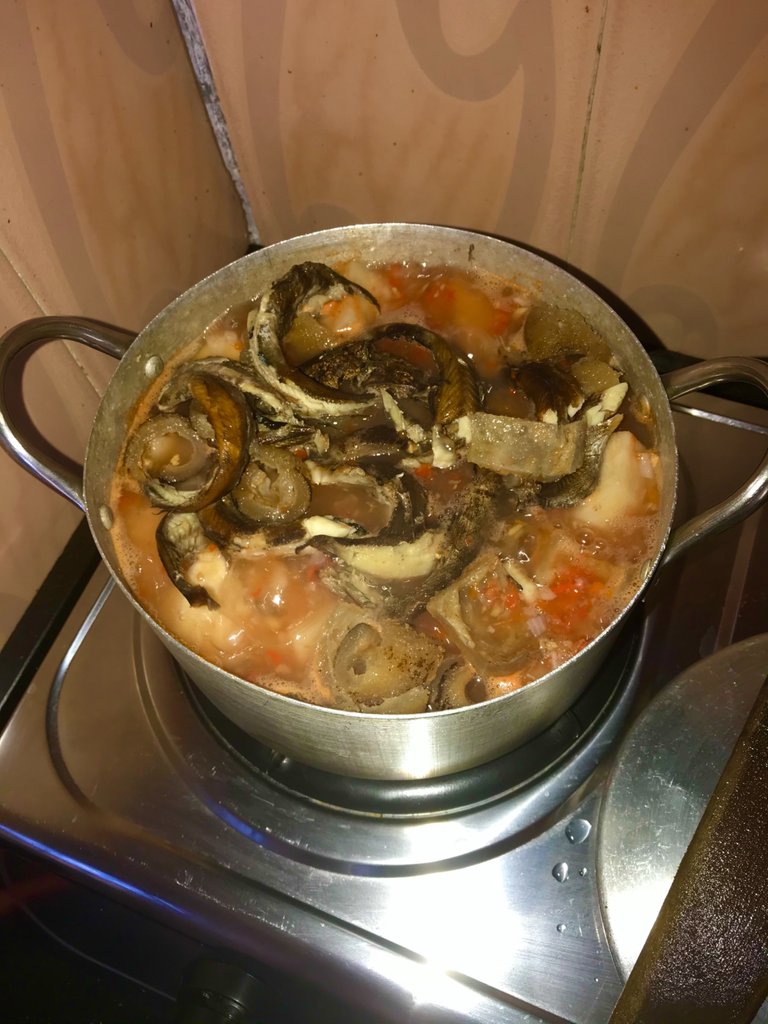 It is prepared with a combination of yam, fresh green vegetables and other proteins of your choice. Remember, the best healthy way to eat carbs is to get your veggies in it. In some regions and homes in Nigeria, it's common to add a few extra ingredients to make it spicy, such as fresh or dried fish, prawns, beef meat and a lot more, all with the sweet purpose of enriching the yam porridge.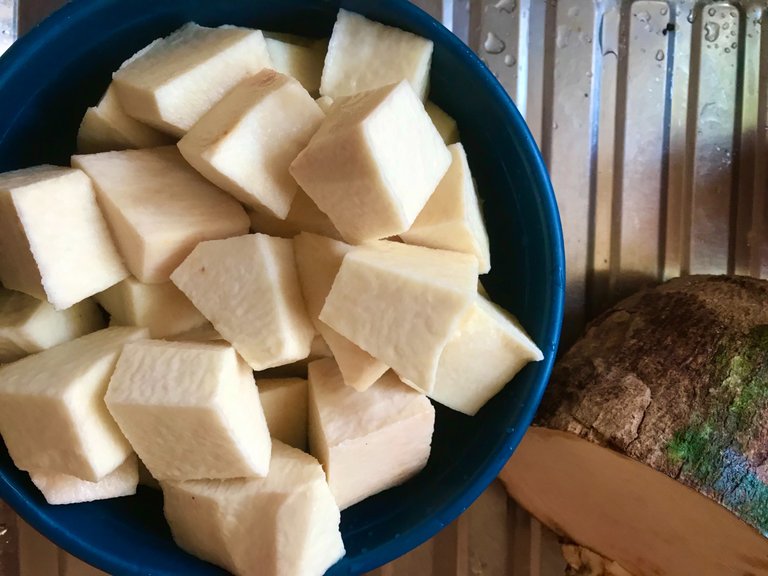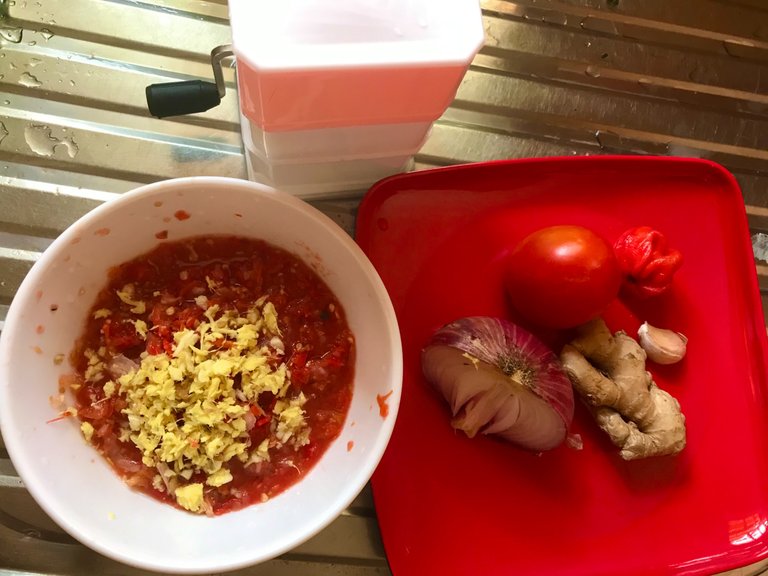 This yam porridge recipe tastes just like my mom's, she's really a good cook and did a good job on me. Although, She has different methods of cooking it, but this one is my best,
However, while cooking your yam porridge you can choose to add any herb or any leafy greens of your choices like spinach, kale, or ugwu (pumpkin leaf).
Here is my easy recipe for you,
Ingredients
1/2 Yam medium-sized
1 Onion medium-sized (blended and slice)
Ginger and garlic
1.5 Pepper Sauce (a blend of peppers, tomatoes, ginger, garlic and Onions)
1/2 Cup Palm Oil
2 Tablespoons Crayfish (blended)
Water
dried smoked fish
Kpomo (cow meat)
Vegetable leaf
Salt and food seasonings
Instructions
Peel yam, cut into medium chunks sizes and rinse properly.

Put the sliced yams inside a pot, add water just to the level of the yams and let it cook for 10 minutes on a medium heat.
Add the sliced onions, pepper sauce, crayfish, and allow it to cook for an additional 10 minutes on low heat.
Add the meat and smoked dried fish (You can use whatever addition you prefer at this point like, Prawns, smoked meat, or chicken)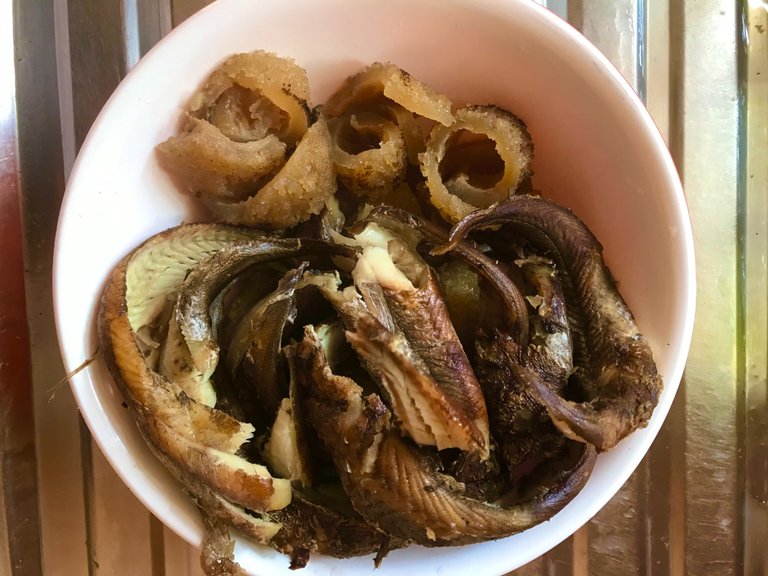 Add salt, and your preferred food seasonings for taste.
Mash the Yams with a spatula or a wooden spoon. (If you want the yam water thick, I like to smash some yams and keep some). It give the porridge more texture.
Add the palm oil and allow cook for 3 minutes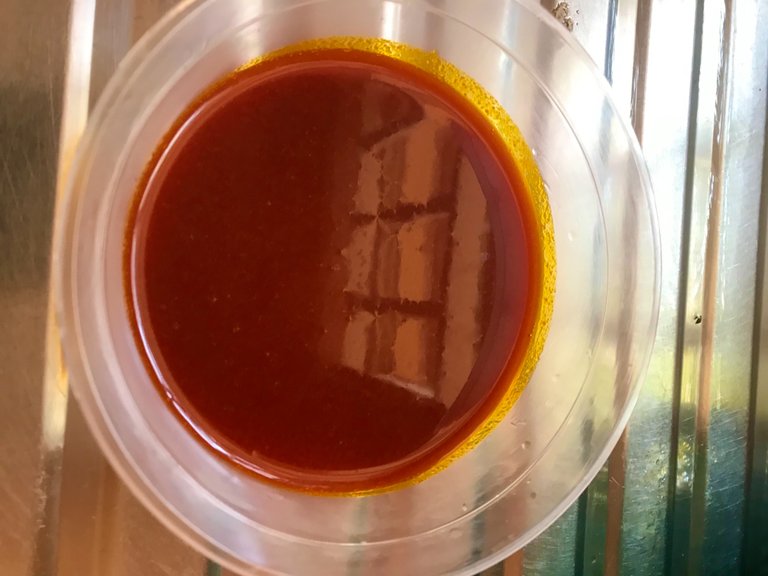 Rinse your vegetables leaf properly and stir in into the pot.

Allow it to simmer for an additional 1 to 2 minutes (Not too heated) and your yam porridge is ready to eat and enjoy while still hot!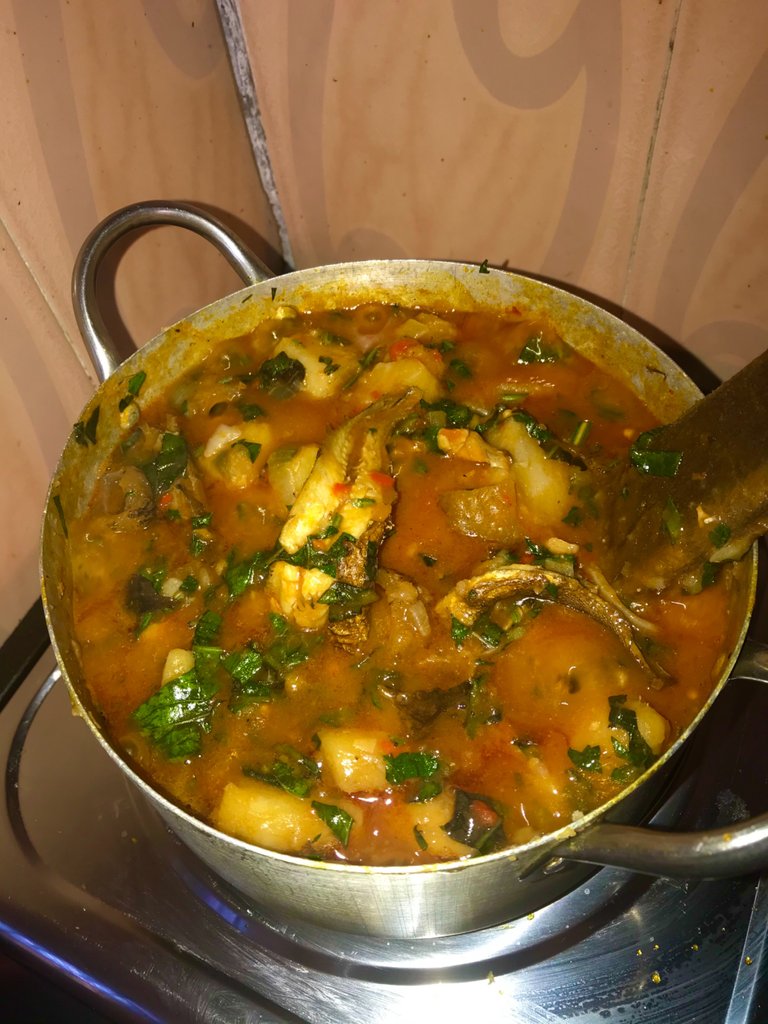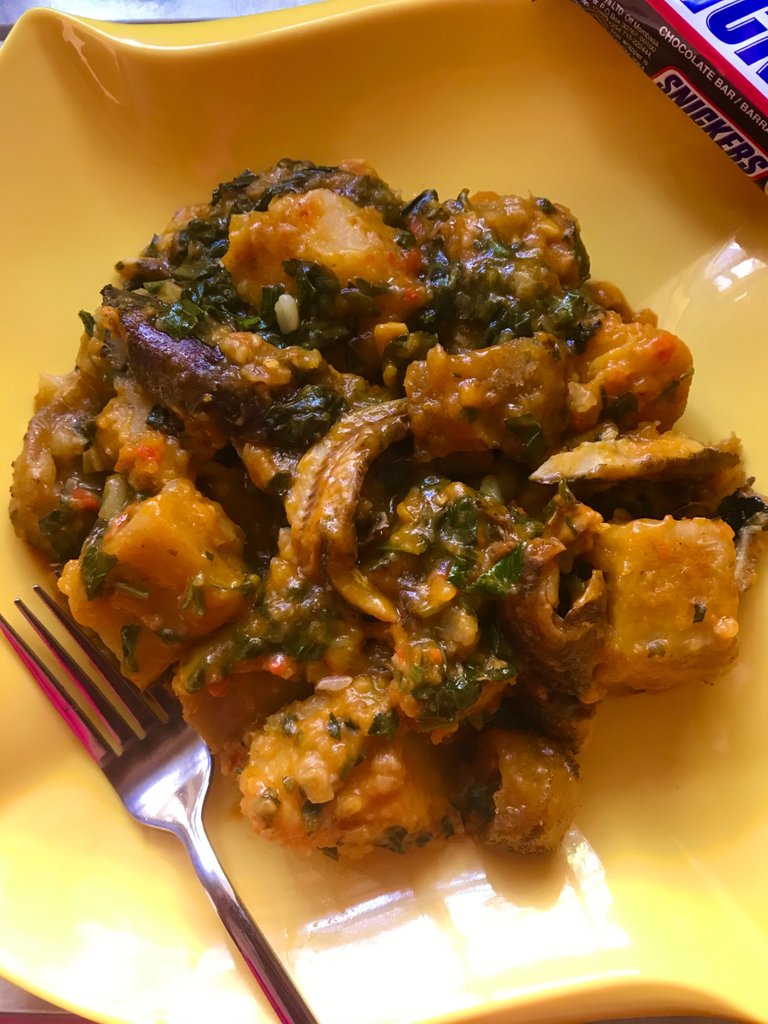 The Nigerian Yam Porridge with Vegetables is usually eaten anytime of the day and best enjoyed with a chilled drink.
(All pictures used in this post are mine, captured with my phone camera)
Thank you for visiting, hope you like my recipe?
---
---