Nature Park Tour: Conserving Nature

Hey guys, what are your thoughts about conserving nature? Personally, I think without nature, man cannot exist for a second. Let's talk about the oxygen that we inhales every moment, it comes from the nature, what about the water we drink, we receive from nature. Or the food, fruits, vegetables, clothes, wood, diamonds, and every other resources, we receive from the bountiful hands of nature.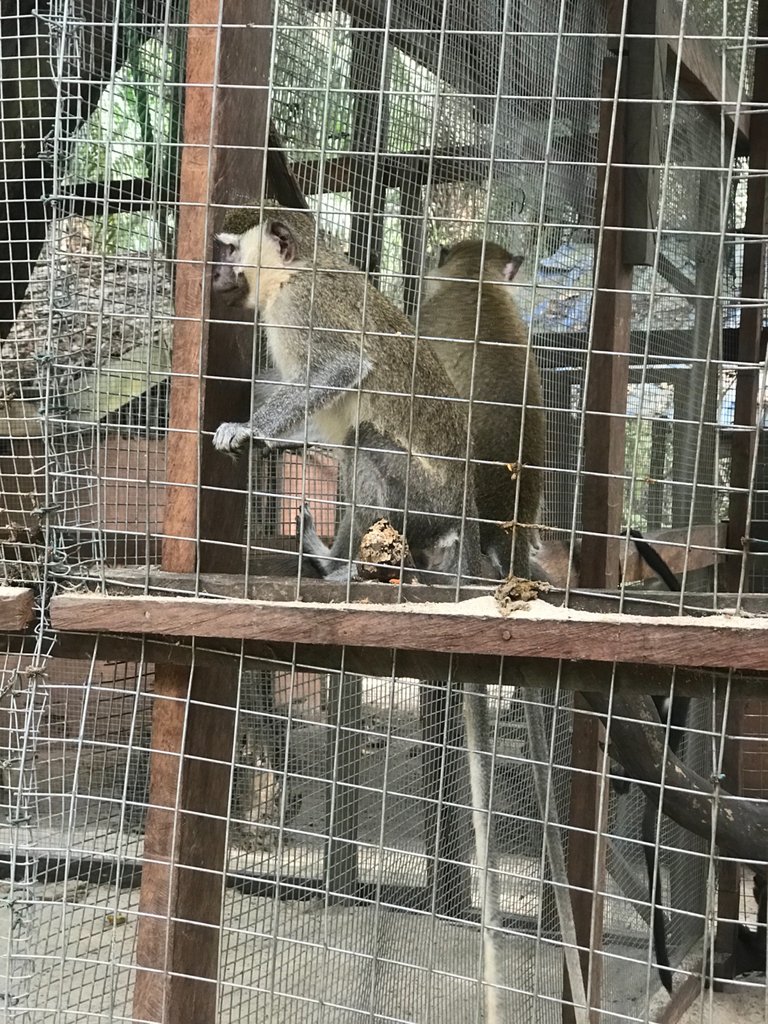 Nature has provided us numerous gifts such as air as I mentioned earlier, water, land,minerals, plants, and animals. All these gifts of nature makes earth a worthy place of living. Taking these things into consideration you will see and understand that existence on Earth would be so impossible without any of these resources. Now, while these natural resources are present on Earth in much form. Unfortunately, it necessity has increased extremely over the years due to growth in the human population. In other words, because of the increase in human population, these natural resources we tend to consume more. Talking about deforestation, where we cut and pull down trees for shelter and the lands we build upon. These are basic necessities to human. But how then do we conserve them?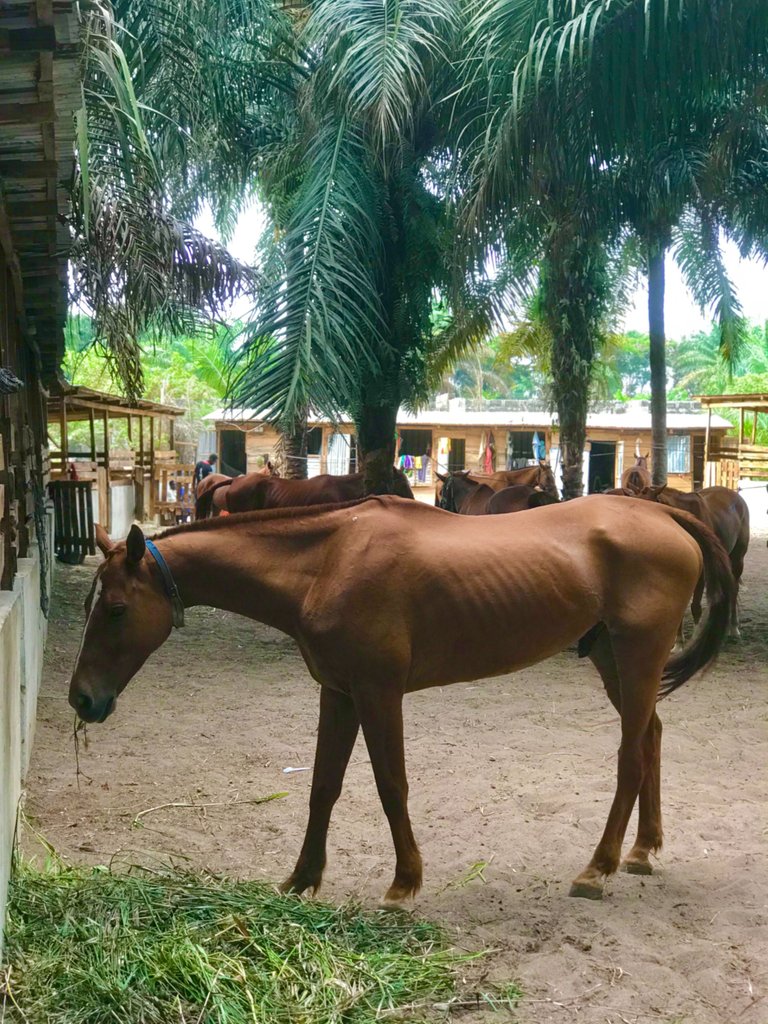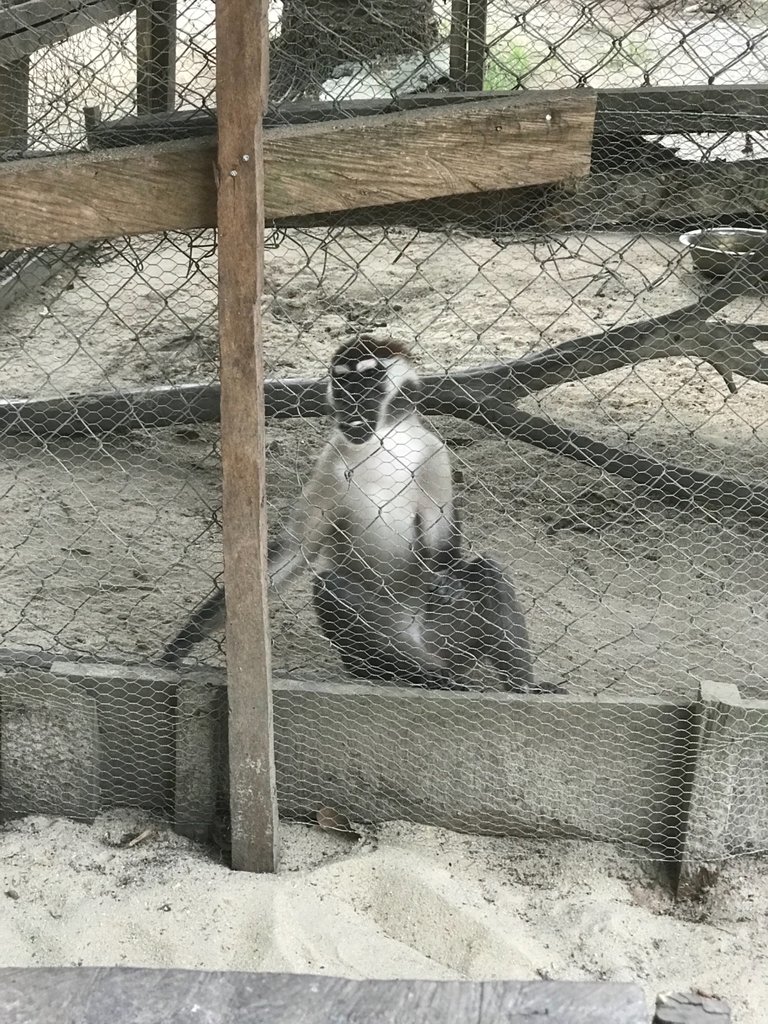 Keeping nature and its resources is integral and very important for the continuation of life on earth. It would be sad to imagine life on earth without these resources. Therefore, taking appropriate steps to conserve nature is significant and must be a priority for the human race because only humans has the power and ability to save nature in its purest forms.
Yesterday, I took a stroll out to a nature park in my areas. It is called Lufasi Nature Park, it's located along Lekki-epe expressway, Lagos, Nigeria. I got there and purchase my ticket, without a ticket you can't get in, and it cost 1,000 Naira that's about 2 dollars and then I signed in at the gate. If you need an assistant or a person to take you on the tour is based on your choice. So, I declined the offer and went all by myself.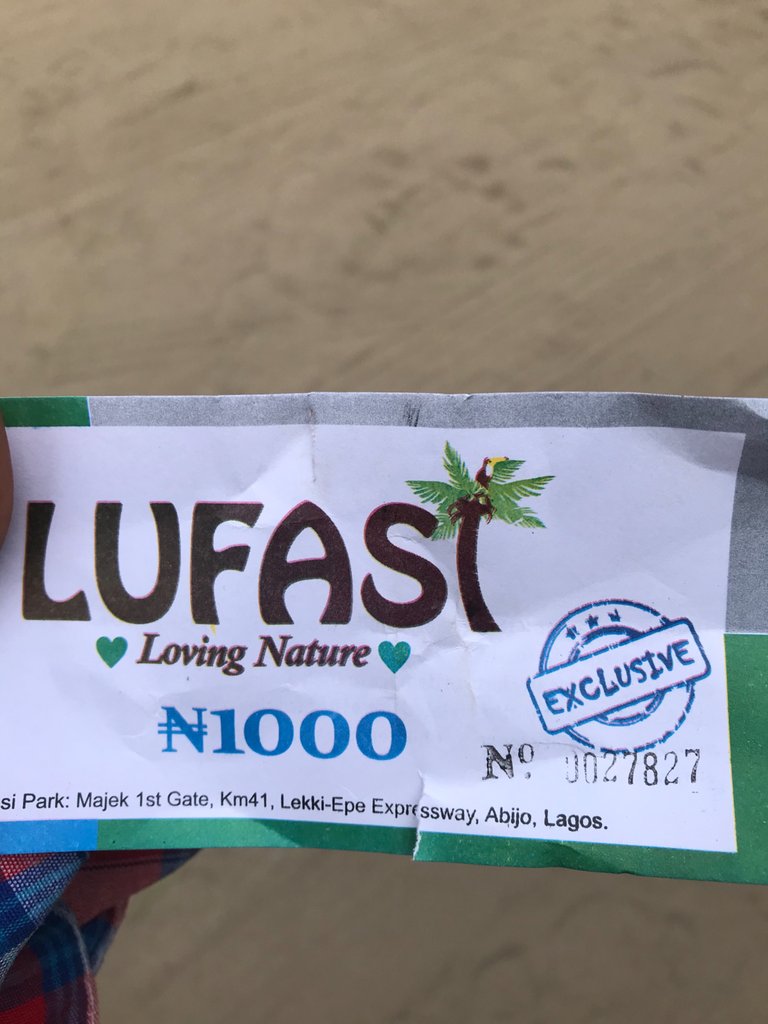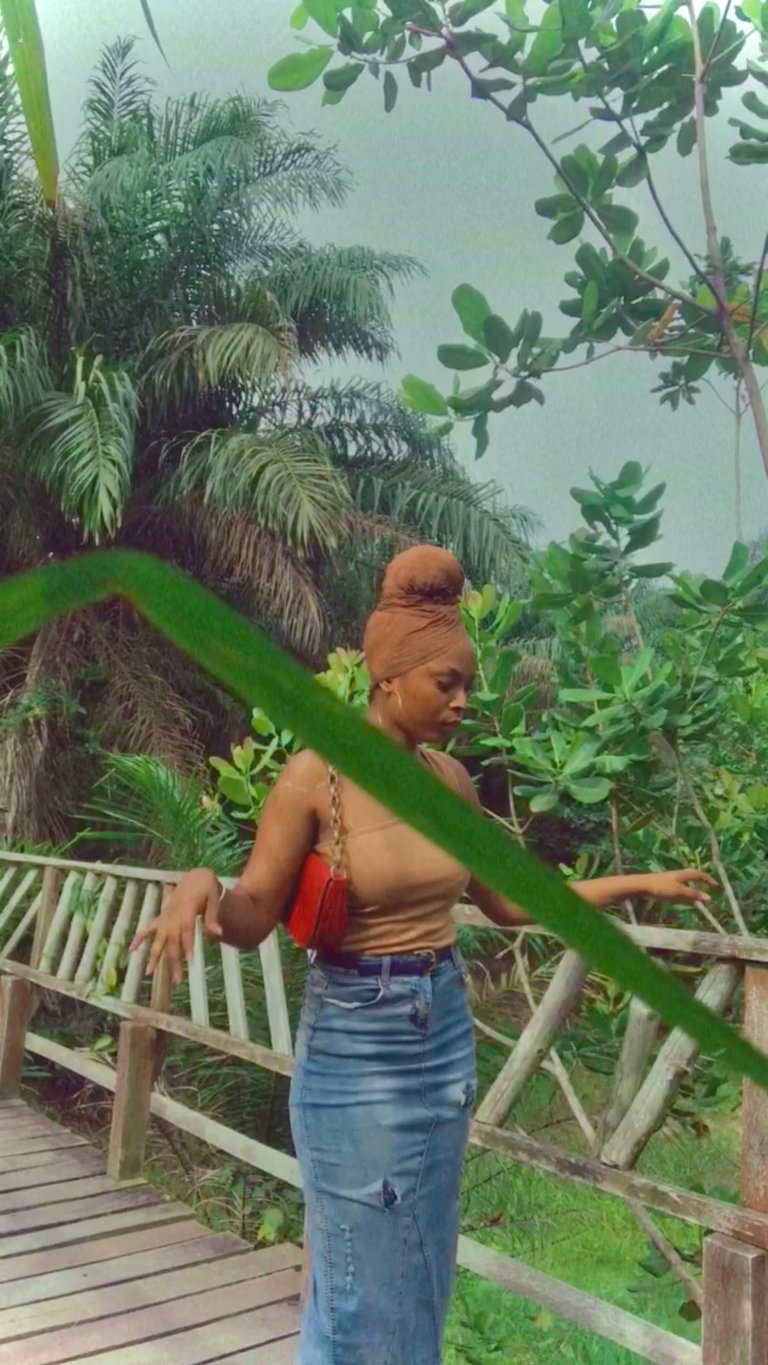 picture of me
I went round the place, saw beautiful and amazing creatures and some couple of persons around, with school children who came in for an excursion I guessed. The place wasn't too busy, it was calm and peaceful. With it beautiful garden just perfect for Lovers LOL. Because when I saw the place that was the first idea that got to my head, as I like it.
I took some pictures for sure, and got to this art house. I meant the owner of the place, he's a talented young man, we spoke about the beautiful things in art. He told me to make a painting of anything of my choice, but I'll pay for just the frame I'll be using, but I obliged and I wasn't ready for it.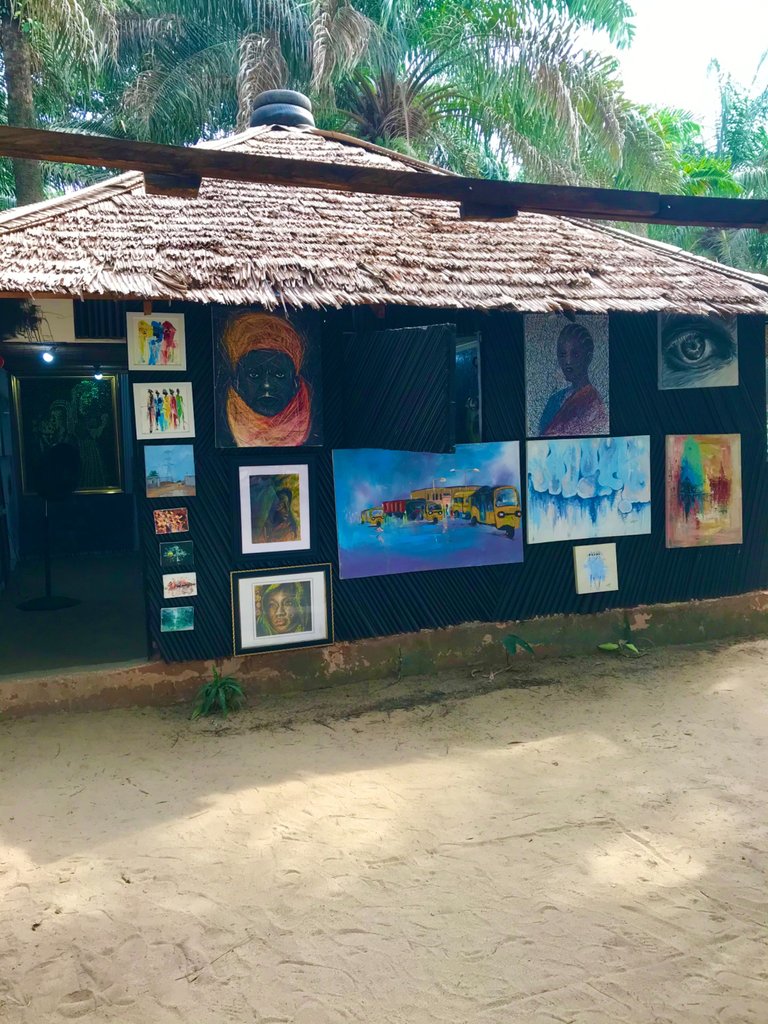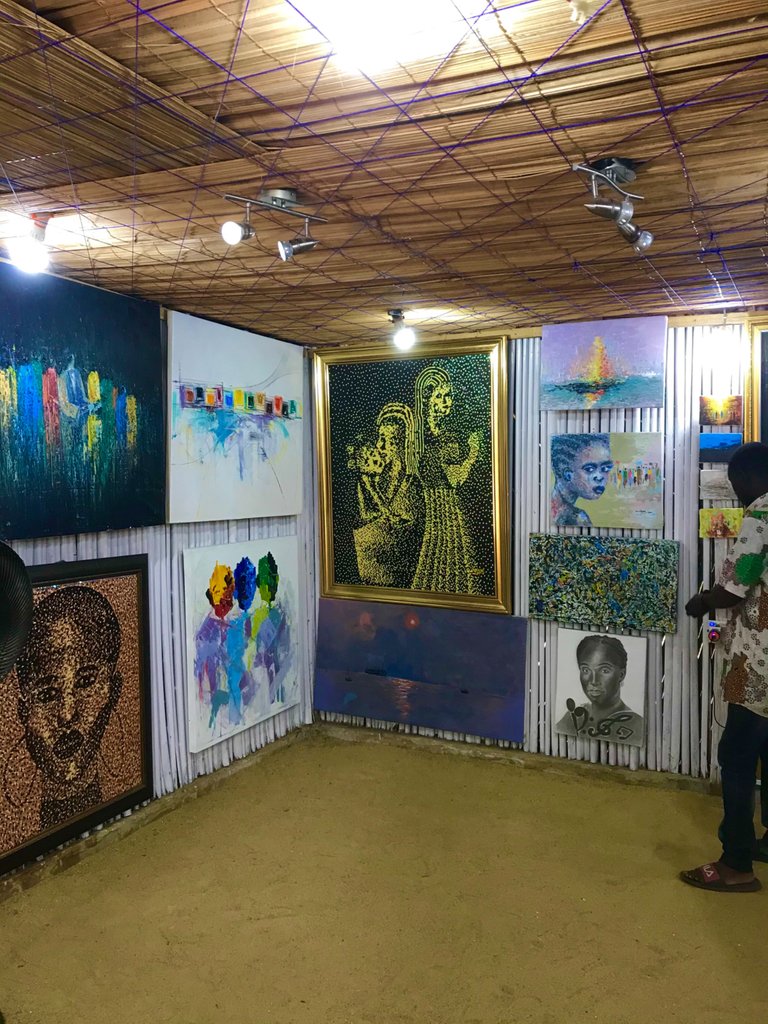 Now, I was heading to the lake. It is called Lake Nora. The route was too creepy, seeing the thick forest gave me a second thought and I took a U-turn. Then I saw the need for an assistant which I initially turned down.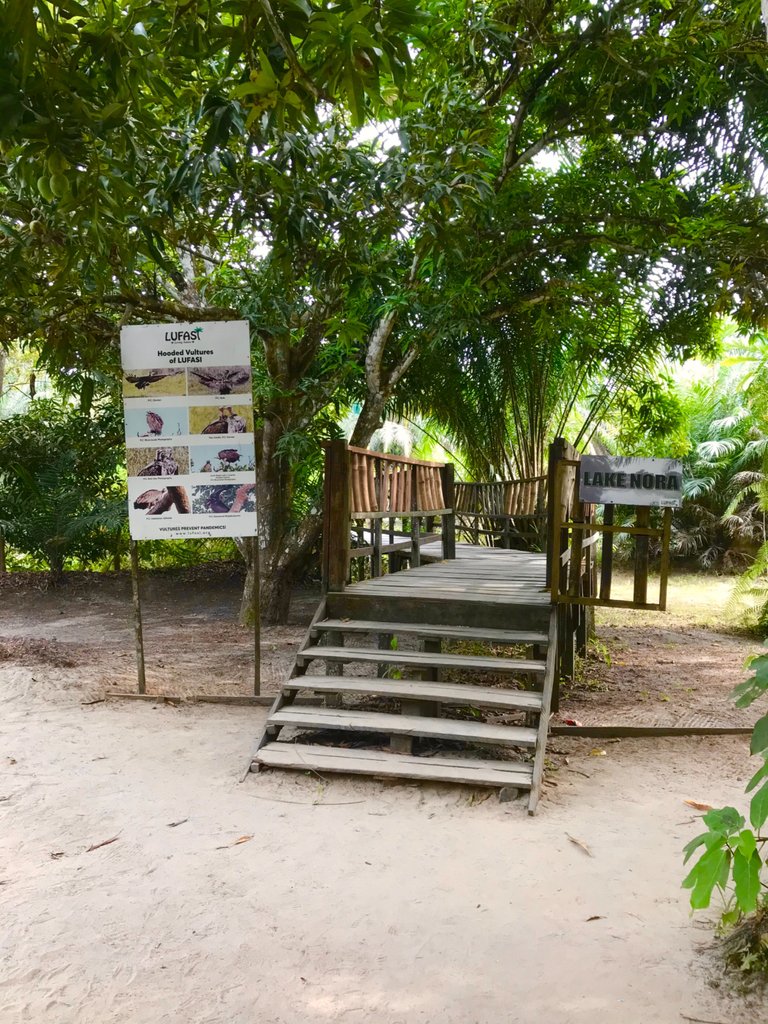 It was a nice experience, the place is not bad, but I just feel it needs a proper management to put things in order, like the structures and the animals there too needs to be properly taken care of. This was my review I gave the staff there on my may out.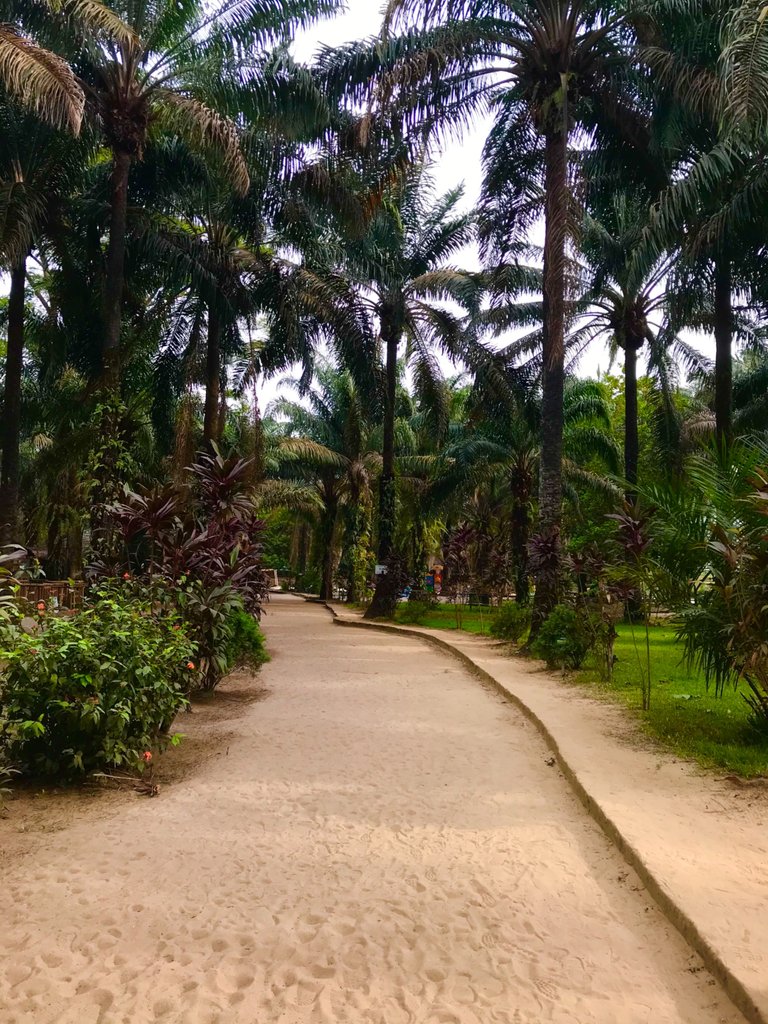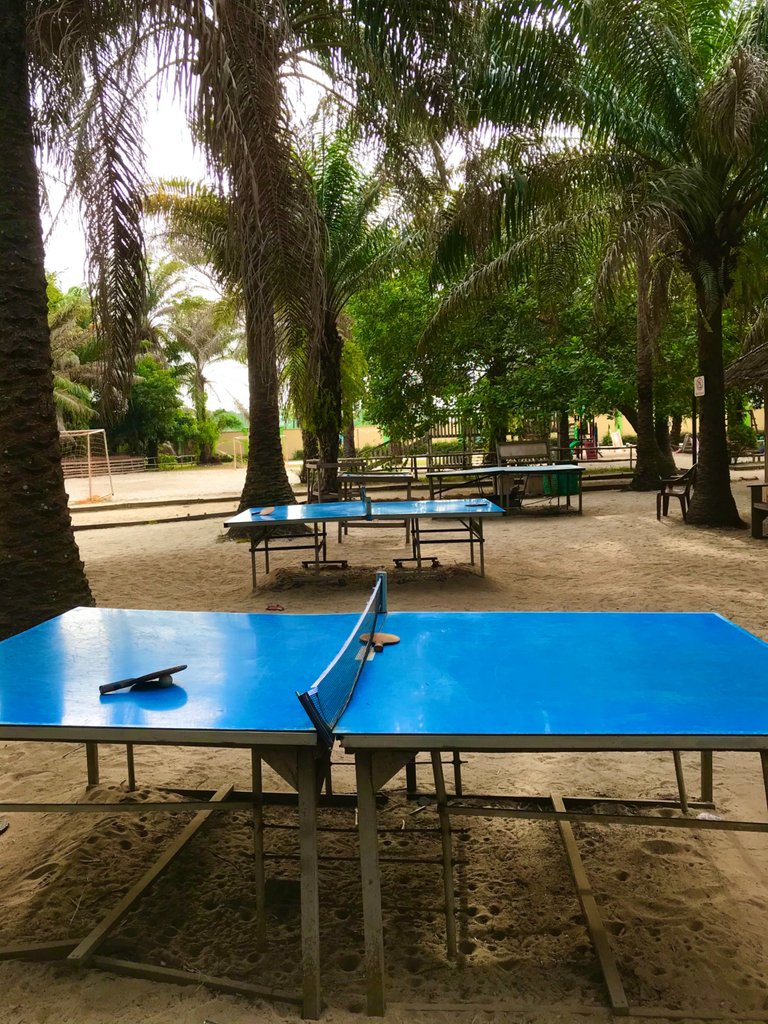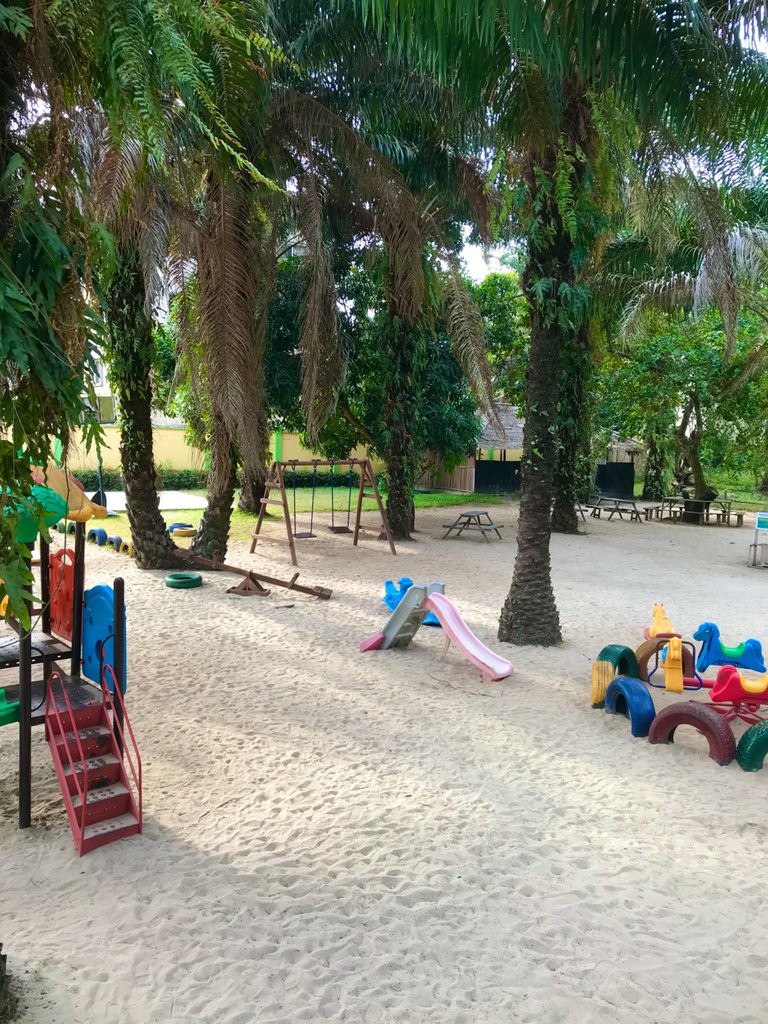 Just imagine this place wasn't reserved as a nature park. Well take away the idea that the owner is using it monetarily. People come here to relax and have a good time and that's one of the benefit of conservation of Nature. And there are lots more benefits.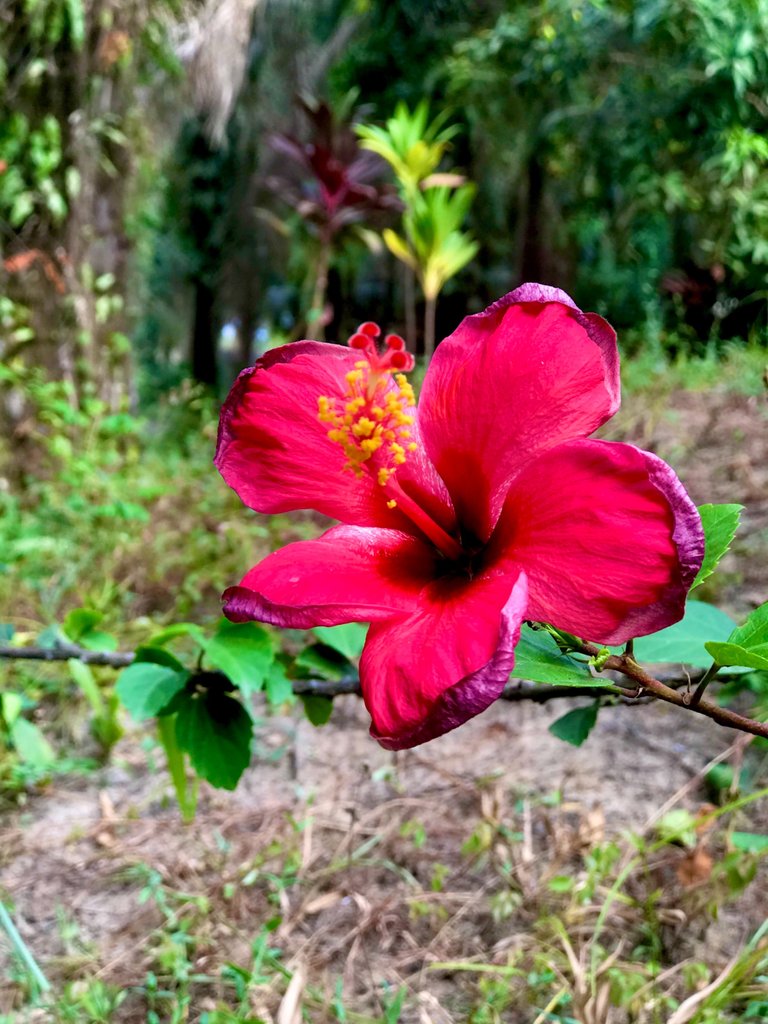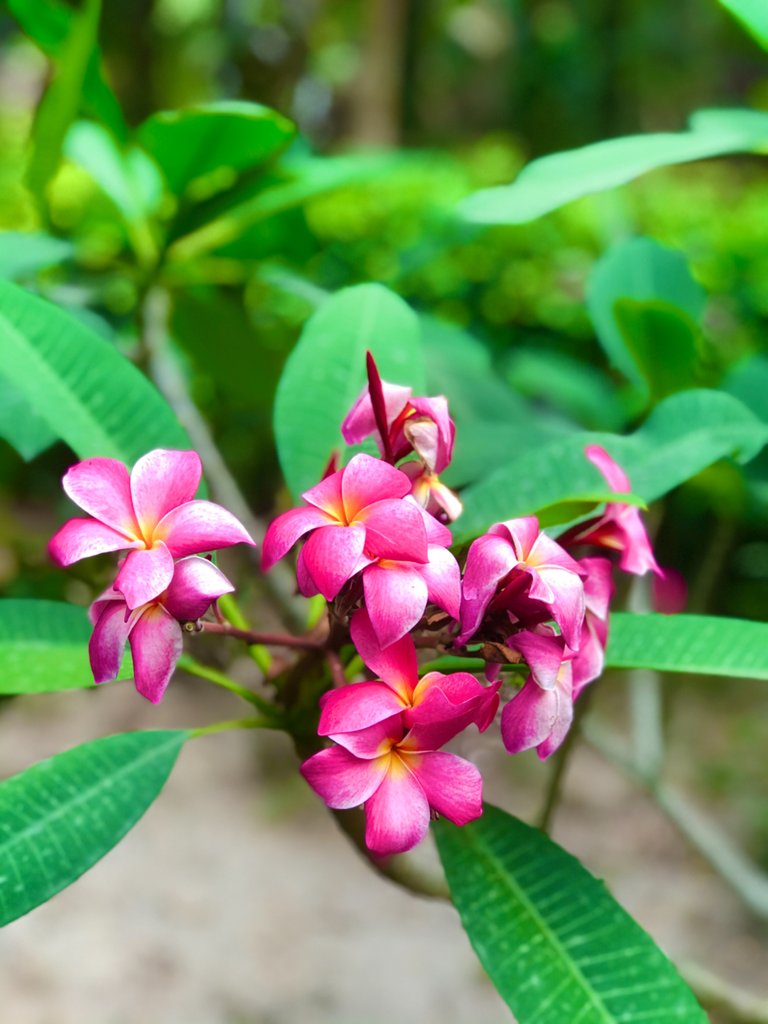 The importance of conservation of nature must be stressed and understood as it is essential for maintaining a balanced environment on earth.
All photos are mine
Thank you for visiting this blog
---
---