[WE96] : My worst distraction.
Hands up how many of you have burned a meal because you got distracted?
Me: My two hands up🙌 LOL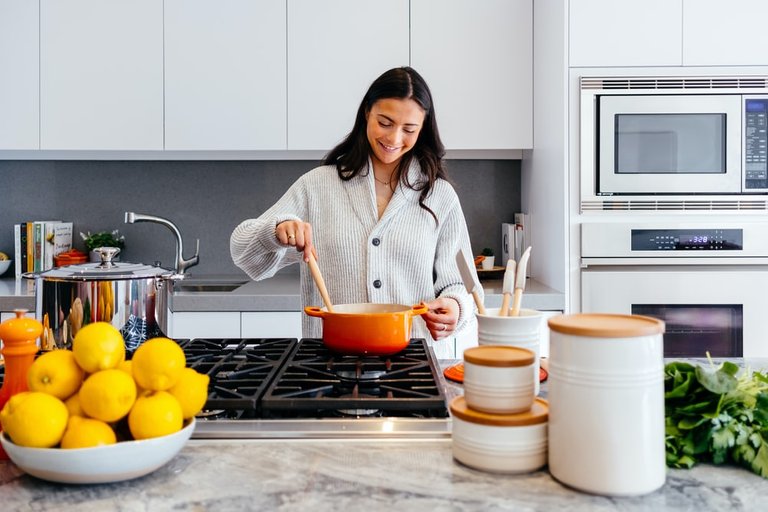 source
It's so crazy how certain things can affect us and take control over the mind that we can just get carried away by it in a second like social media for example which is one of the most common reasons that gets to distract people.
We live in a time where we are always connected to the Internet which means that it can be hard for some people to log off, and take time to do what they needed to do. It could be you were on your computer, your smart phone, or your television before you started cooking and you were not done with what you were doing on the Internet or the movie episode which was not yet concluded, the mind can be divided and distracted which can lead to various disaster in the kitchen. It can be a burnt food or forgotten spices in the food. Everything might be going well until you answer the phone and forget you have something on the heater.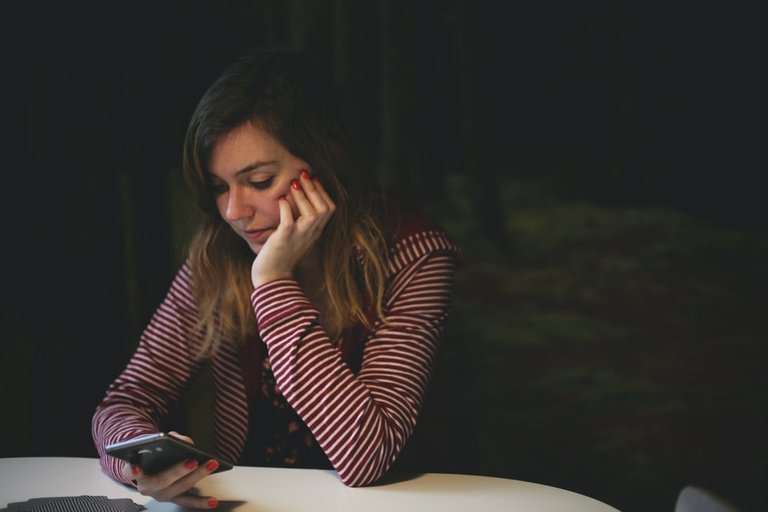 source
This is my entry on this weeks topic on #theweekend community. Thank you @galenkp for this weeks question, truly it was easy.
In my own case, I burn food sometimes because I can get distracted most times with different things. I'll use Hive as an example😂. I'm a kind of a time manager person and like doing things completely before embarking on the next, but sometimes it can go all wrong if not well managed. For instance, I can be writing on my note pad, timing myself when I ought to finish and do my posting. But in the process of it, hunger sets in and you know how the brain works with the thought of food, it must eat it when needed. And yet I'm not done with my work, so I hit the kitchen, put my food on the gas stove then go back to my work. Now my mind is on food and my writing, but the writing then seems more important to me because I have timed myself, I forget the food on the stove and then it gets burnt.
This doesn't mean I can't cook, in fact cooking is one of my hobbies. I can sacrifice my time for cooking and have the best from it.
This is another instance. Sometimes I can be in the kitchen washing dishes and cooking a meal at the same time or doing house chores like cleaning and sweeping before I know it the food is burnt because my attention was divided.
While I was living with my parents it was something we fought often about. My mom would yell, she never likes it when I have a burnt food, who will? she would say in her words,
It's because of that phone you're always pressing.
LOL. Sometimes it was the phone truly because that was my worst distraction or it could be some other thing.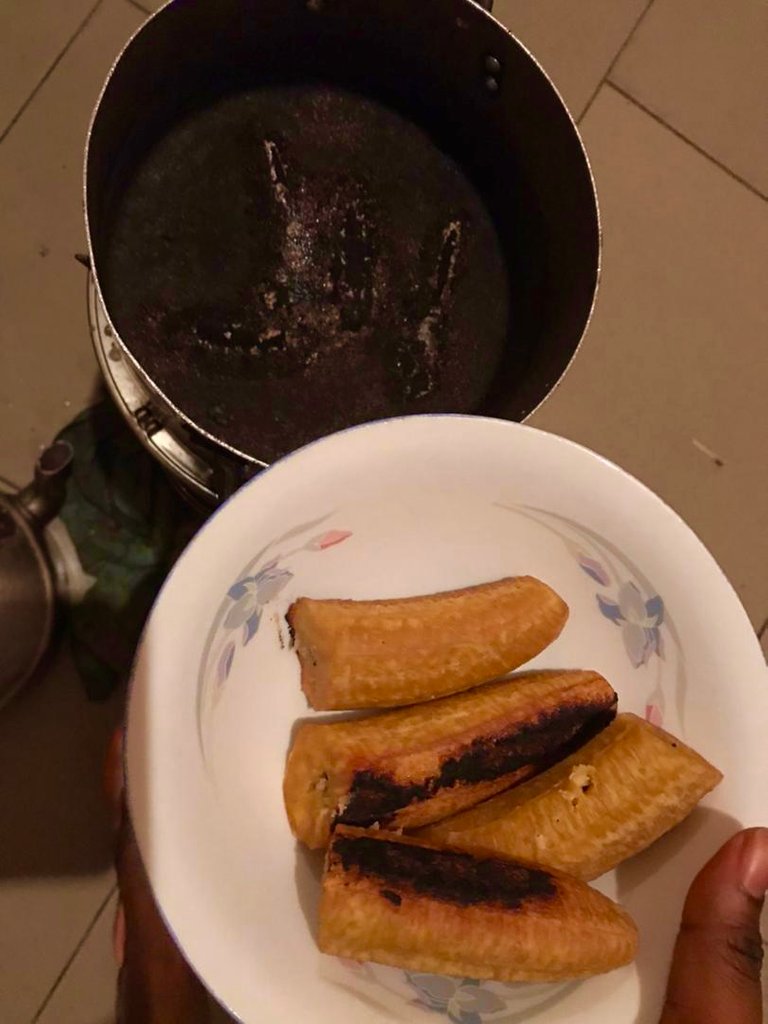 my picture of a burnt food🙈
This one happened sometime late last year, I had to go dig out this picture from my boyfriend's chat because I remembered I sent it to him and he caused it. I was carried away by our conversation that day on the phone and I was boiling unripe plantain and it got burnt including the pot that I had to soak for 3 days so I can wash with ease.
Thank you for visiting my blog, see you in my next
---
---