Winning will always be gaining peace.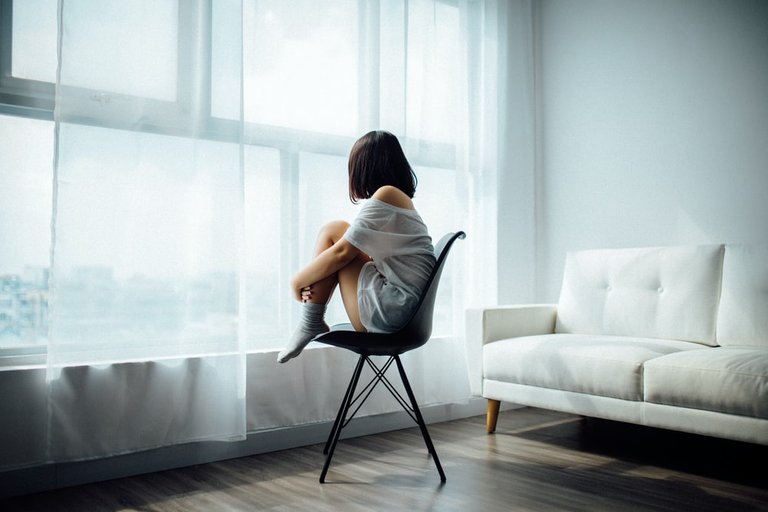 source
In this busy life of ours, calmness might seem like a friend who you barely have time to catch up with. The demands of our everyday life can lead to stress and other emotional turmoil, especially if you're going through a very rough spot that you typically can't escape it challenges, and the only way out is to secure your inner peace. It won't possibly make your difficulties disappear, but it's so important because it can help you remain calm in the face of distress by easing off various feelings that can be overwhelming like anxiety or worry.
Peace of mind, is described as inner calmness, the tranquillity state of the mind. Peace of mind brings the feeling of ease within yourself and a sense of self-compassion. You might assume you can only find peace of mind when you're completely free of troubles, but that's not really the case and most often, it works the other way around because you can have everything you want in life and still not find peace.
Feeling at peace internally tends to boost your overall contentment and feelings of happiness. A relaxed and calm mind can help you navigate life's turbulent more smoothly. Getting peace of mind isn't so challenging as we think. The minds calmness doesn't necessarily prevent symptoms of depression and anxiety totally, but a lack of it could worsen mental health and emotional distress.
Most often in my life when I get into conflict with someone and I apologize first, the person might think it's because I am weak, but that's not it. Me apologizing to you is not for that reason or to sustain our friendship or me being weak. It was for my peace. You can keep your friendship to yourself so long as I have a cleared conscience, by that I am securing my peace.
There are many ways to be at peace with yourself especially when it involved being in conflict with someone and this particular one is so important that we always ignore and overlook most often. Although, sometimes it's might not be our fault, it could be the degree of the conflict and how hurtful it was. But you never can tell if that's where your true peace lies and it is FORGIVENESS.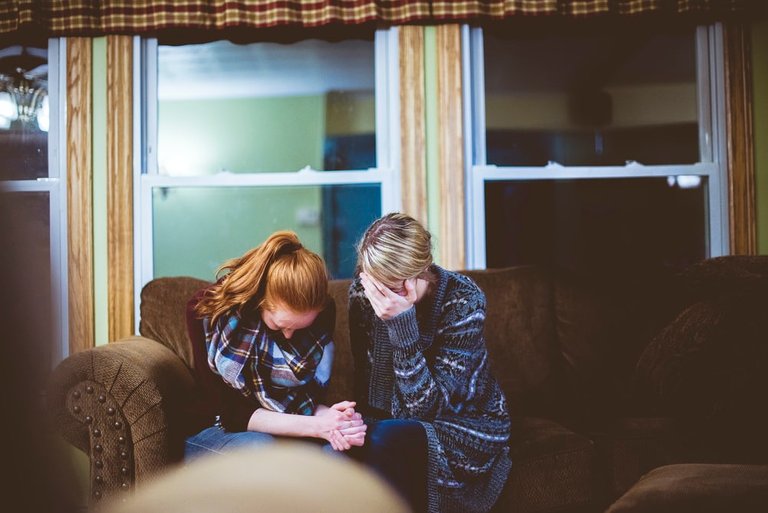 source
Feeling hurt and angry when someone wrongs you is an understandable response and a natural thing. But holding on to grudges won't do you good to help you find inner peace. Harboring feelings of anger, hatred, or disappointment can drain all your emotional energy, can contribute to physical and mental health disorder. And what happens when we can't find peace of mind? No room for sleep because of a troubled mind, aches and pains in the mind, fatigue, low energy and negative vibe, anger, and difficulty in concentration. All these are symptoms of a peaceless mind.
In essence, forgiveness doesn't just benefit the person you forgive. It could even benefit you the more at the end. Of course, forgiveness is not something that always come easily, it's a long emotionally demanding process that goes beyond mere saying of the three words, "I forgive you". Forgiveness involves a deep compassion and empathy which comes freely from the heart. Going over past mistakes repeatedly won't erase what had happen, but it can leave you in regret and continuous pain. Even if you caused pain on someone or something bad happened because of you and you always blame yourself for it, you just have to forgive yourself for your overall peace and then go further to seek for forgiveness. If you've apologized already, made an effort to amend the wrong you have committed and change your behavior. Then you're on the right path to self-forgiveness.
Your next steps toward a more peaceful mind involves offering yourself compassion and letting go of guilt and shame.
Thank you for visiting this blog, do well to come next time🤗
---
---