10% Dolphin.
Since the day I started, well a few days in
I have been investing in CTP & Hive tokens.
At first just to give myself a boost and some breathing room.
A while ago I powered up my hive to 200 since then
I have been writing and engaging on CTPtalk.
I also invested in a game here on hive called dCity.
To earn more tokens passively I got myself to a level where I could earn
around 1 Hive a week + the sim tokens I also earned every day.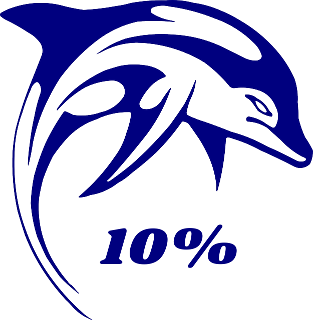 Picture made by Clker-Free-Vector-Images fra Pixabay edited using Canva.

Today I decided to do another investment in the hive community,
I split my investment, one part I invested in 25 extra dCity cards.
which increased my sim earning and will keep increasing it in the days to come.
And the second half I used to power up my hive to 500.
So now I guess I am a 10% dolphin lol.
Until next time
Have a nice day and God bless.
---
---