Being a farmer is not easy - dCrop end of season sum up.

Hello everyone,
This is my usual sum-up done at the end of dCrop season.
What is dCrop?
A dCrop is an NFT-based farming simulator. The game consists of 4 seasons, during which you can plan and later harvest card-based crops. As a result at the end of each season, the CROP( this is the token used) reward is paid based on the leaderboard. To get placed on the leader board you need to sell the harvested crops, the price depends on the crop and its quality.
Last season's results
I made a mistake the last season. I have forgotten to reset my quest before I planted the crops, and as a result, I failed my quest. This is not good as the chest, which is a quest reward, tends to contain the new rewards cards and booster, which are very helpful in the next season's game.
Other than missing quest it was not my best season. A few days before the end I was going to get around 400CROP and it is usually going down from that point. I also need to take more care of tracking the amount of reward CROP as I always forgot to do it.
Plans for a current season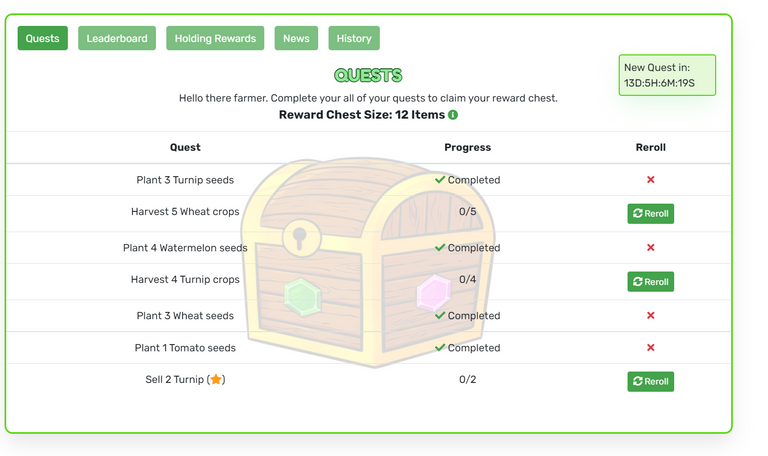 I am trying not to repeat my mistake with getting the quest before harvesting, I did the last season. I was kind of lucky as I only need to reroll a few items to get ones I can fulfil without a big hassle.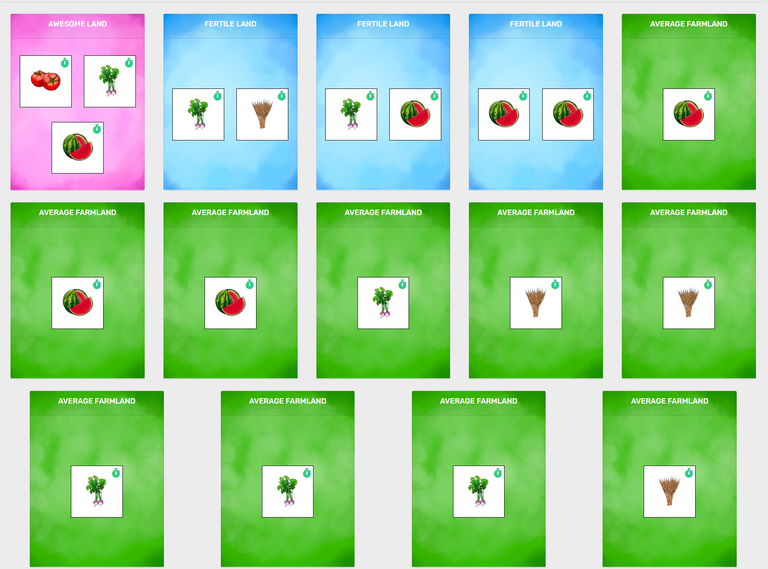 I have planted a few mystery seeds but again I did not get anything better than a rare crop. I mean it is a nice replacement for not having a lot of cards but it would be nice to get something more than a common crop.
I have dropped in the holding ranking to a 160 position. It is not a big loss as my HIVE income dropped from 0.04 to 0.038, however, I hope that with my regular common card purchase, CROP reward and not-so-common crop purchases and rewards I can start climbing again. It will all depend on the 3-star crop and reward at the end of a season.
---
---