Rising as a star - week 8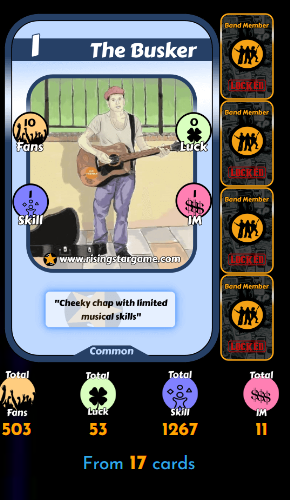 Hello fellow Stars
this is a series where I am trying to get A Starbits Milionair by playing RisingStar without any external finances added.
Progress so far
I have 455 fans with my 17 cards. That means I can run all missions in the Home Town area as well as the first one in the Local Gig Town. I have not been able to move to another area as I was missing the required i6 Guitar. Last week I have enough funds to buy either the required item or the pizza slice, and I prioritized the pizza as I thought that I would be able to play and gain more by having it. And I was not wrong at all.

My plan was to earn at least 10k per week, that is 1k5 per day, which I easily managed this week. I have earned 12k which shows that I might try to get 2k per day soon, at least I hope I can do it.
I thin
I need to mention that all the time I am trying to balance my ego with skill lessons, as I am afraid that my ego will become a problem if I do allow it to move ahead of lessons.
I have also spent 1k on the Managing to gain a little bit of StarPro. I hope to run my first Promote Fan Club mission and gain a Fan Club card. Maybe I would be able to run Record Signing and get some extra boost.
New cards.
Last week I have bought only one new card, and it was the pizza slice. This gives me a little bit more control over when I am using pizza boost. I need to mention that it also gave me an additional energy boost.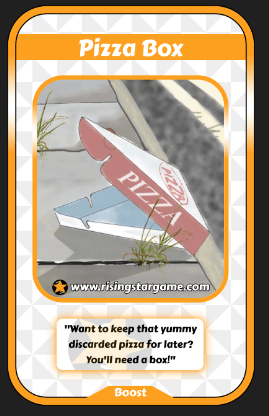 Plans for this week.
I am going to aim to keep earning at least 1k5 per day. I am not sure that 2k is possible with my number of fans so far.
I will try to run the Fan CLub and record signing mission to see if this will give me any boost to my progress. However it might be a little bit too early for that, I am not sure.
As I have a large SStarBIts boost I think I will buy more guitars to first boost my card counts and then to allow me to gain more skill from the lesson. I also hope that might afford a one or two people cards as well.
---
---