How To Make a Aesthetic Basket | #Needleworkmonday
---
Aesthetic Basket
---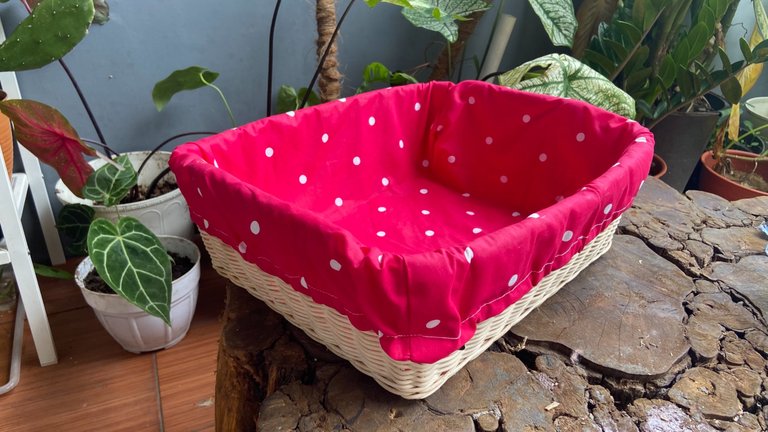 It has a cozy and Beautiful home is the dream of all people. Especially for housewives who love the decoration. To beautify the home certainly requires a fairly high cost. But don't worry, to beautify the home does not have to be from new items.
We can take advantage of used goods or waste and can be put to good use. I have a wicker basket cube-shaped rectangular with a size of 50 x 30 cm. This rattan basket is a basket that Parcel I can while or Eid al-Fitr last year. But I think this basket could be used to be a storage place that is Beautiful if I add a little ornament.
In this moment for #needleworkmonday , I was trying to find inspiration on social media to make this basket is Beautiful. I did find one reference to the wicker baskets that are covered with fabric. Incidentally, I have some scrap fabric leftover from sewing the curtains.
I find fabric Pink Fushia with accents of Polka dots, this color fits perfectly with myself who love the color Pink. Only need a few materials such as scissors, Thread, rope, and sewing machine. Lets go!
---
How To Make
---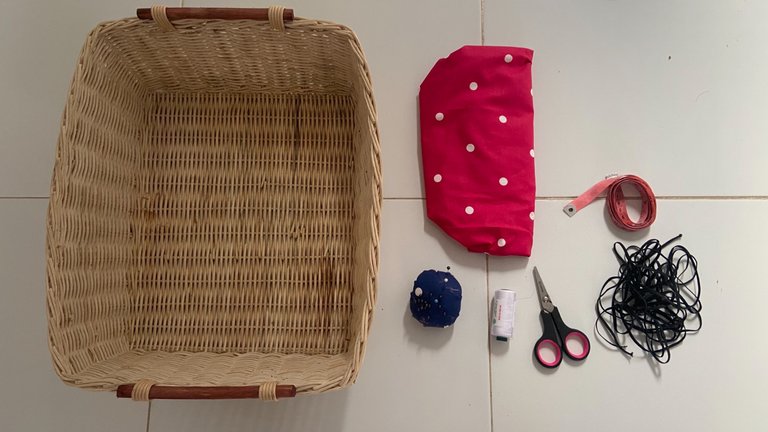 First, measure first the wicker basket by viewing the length x width x height (50x30x8)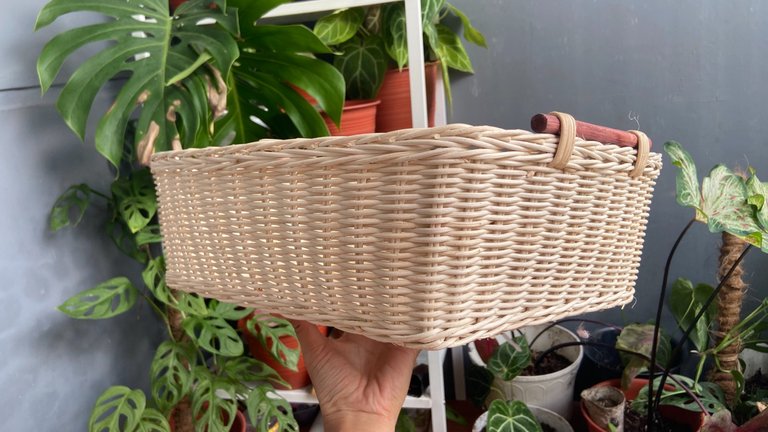 Then leave 10 cm of the size of the wicker baskets of these. Intended for parts of the sewing edge that will give the strap and the fabric that are outside.

Sewing straight at the four corners, the same as sew bed linen.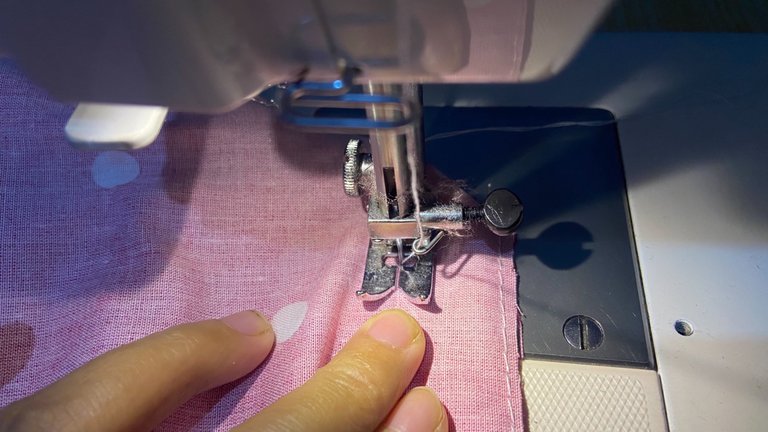 Sewing serging on all four sides of the fabrics and also sewing the edges of all sides (leave 2 cm for the strap)
Insert the strap around the cloth, put in a basket and gently pull.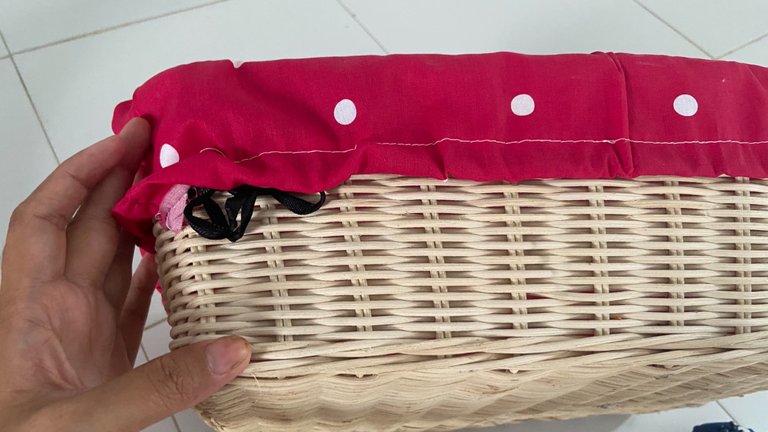 Finally, the baskets have aesthetic value is high!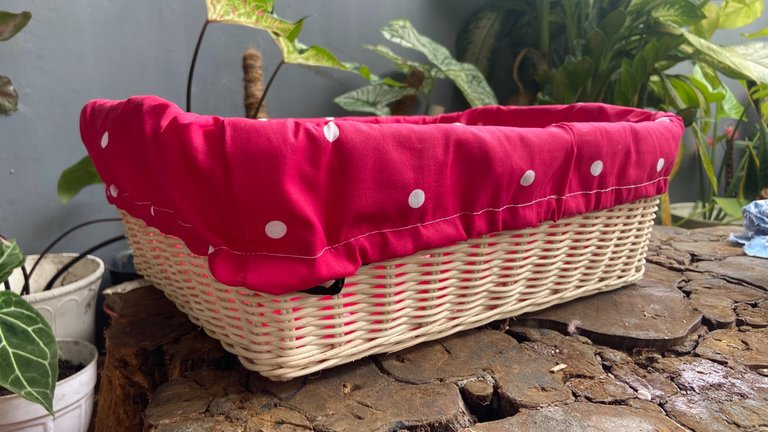 So guys, you must to try this idea if you have unless basket. This idea so simple and you can using needle and thread only without sewing machine.
See you in the next one..
-Regards-
---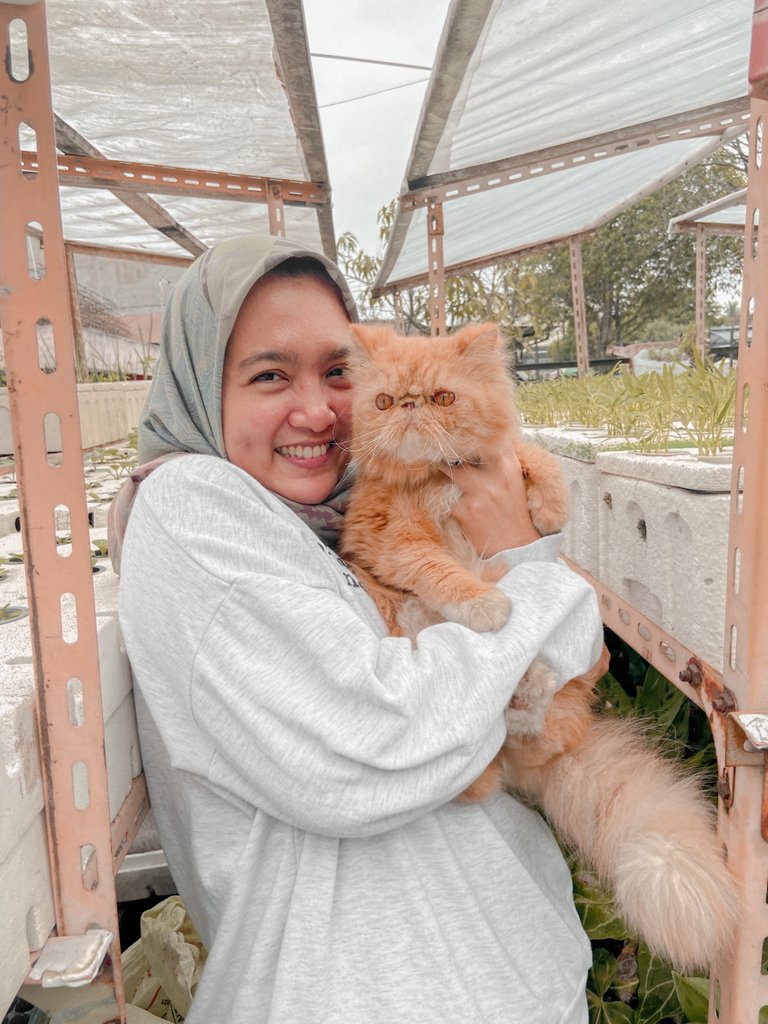 About Author
Annyeong yorobun! Welcome to wita's corner. Author is a full time housewife who loves to eat while writing. Enthusiasm to gardening and cooking. Like the exploration of new things and have many dream is unlimited. Always vote and give suggestions to advance this author.
If you like his content, don't forget to upvote and leave a comment below. Make sure to keep read and watch my content. Thankyou so much :)

---
---