AteXoras 🍺 Pub - We have a NEW face!
AteXoras 🍺 Pub
This Pub will open weekly with the purpose of acting as a place to meet, socialize, exchange information, get free stuff, you get the idea for HIVE's sake!
If you never heard about it, and you are looking for more information. Otherwise, ask around.
Otherwise stated, all rewards will go to @null (🔥 burn, baby burn) because @forkyishere usually feels cold in winter 🥶. You wanna help this guy? Come along, read other's comments, have a great time. This is his wish, and it's YOUR choice to enjoy the power of this Pub!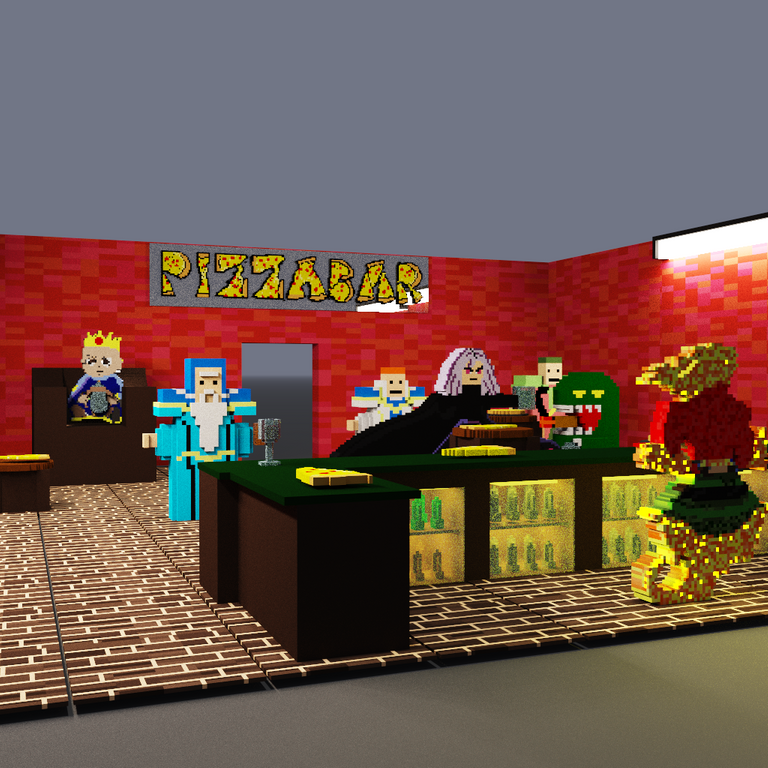 (made by @swayzilla and donated via NFT Showroom)

Want to be the face of this Pub's image?
We are asking for applications to create images for AteXoras Pub. Can be an NFT (donated to @atexoras.pub), or a direct share with all rights and exclusivity mentioned/negotiated with @forykw (the Pub manager).
Drop any intentions below mentioning the manager, please. For now, we will just use the same opening image, with some extra painting on it... for hints about any applications!
We can donate 10% of this post curation for applicants when using their image for example. We can also rotate between creator's images... not yet defined. Depends on what's coming.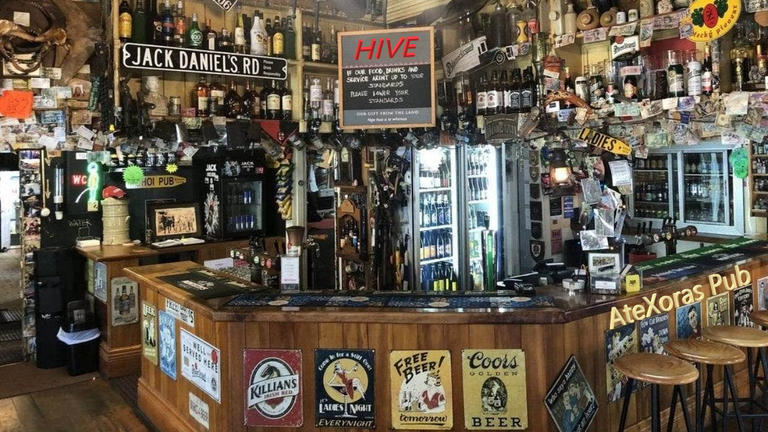 📊 Pubecomics
In this Pub, we currently serve the following (mostly sponsored by @forykw🙏 and others, but in the future, the bar will need to be self-sufficient, check its status here):
Drinks?
🍻 BEER (once per day) - every 24 staked BEER entitles you to give 1 BEER/day
🍷 WINEX (once per day)
Meals?
Appreciations?
🃏 HIVE NFTs?
There will be always a chance to get an NFT under this Pub. The owner has thousands of them, and most likely others visiting the Pub would like to express their publicity by making their own offers.
Giveaways every week!
The Pub will be giving away one (or more) NFT every week to any of its visitors. For that, we will be using this tool (source code).
To enter, just make sure you come along, have a good time, and don't go away without leaving a comment!
Donating to the Pub?
The best place to buy/sell/transfer some of the most known NFTs on HIVE-Engine games, NFTMart! We will use all donated NFTs for the giveaways mentioned above. Let us know what you send, either publicly or via Discord, please!
🤑 Crypto + NFTs (external)
This is where weird/interesting stuff will be capturing the attention of the blockchain crowd. The place where experimentation and new ventures might take place too.
Pub Accounts
These are external to HIVE blockchain Pub accounts under the administration of @forykw.
WAX - (atexoras4pub)
Ethereum (ETH) + Binance Smart Chain (BSC) - (0xF9E8C03B9AA9b0Ec60465f02a5Af5ED62642Fe6A)
What's running up?
Initially, to kickstart this new section, @forykw will be offering a couple of features/perks towards getting people in the right mood for the future of blockchain technology.
Need CPU/NET on WAX Blockchain?
👉 @forykw is offering WAX CPU/NET delegations in exchange for HIVE delegations. For more info, read THIS POST!
KOLOBOK Faucet (WAX)
👉 @forykw is mating like a 🐭mouse (more like 🤣@ffoorryykkww in WAX)! Breeding tons of KOLOBOKS and he will be offering 2 to anyone wanting to start this game on WAX Blockchain. Drop your account below, follow this Pub for more information and tell all your friends about this Pub! Also, don't forget to name ALL your breeds 👉💗"HIVE"💗👈 😉 (it's a great way to share this community potential).
🎁 Giveaways
This section will be used to register the status of running giveaways initiatives.
End-of-the-year 2021 SPS Giveaway! [PeakMonsters Status] - All the SPS will be awarded to a random user showcasing a Splinterlands battle on the Pub weekly gatherings. More info here.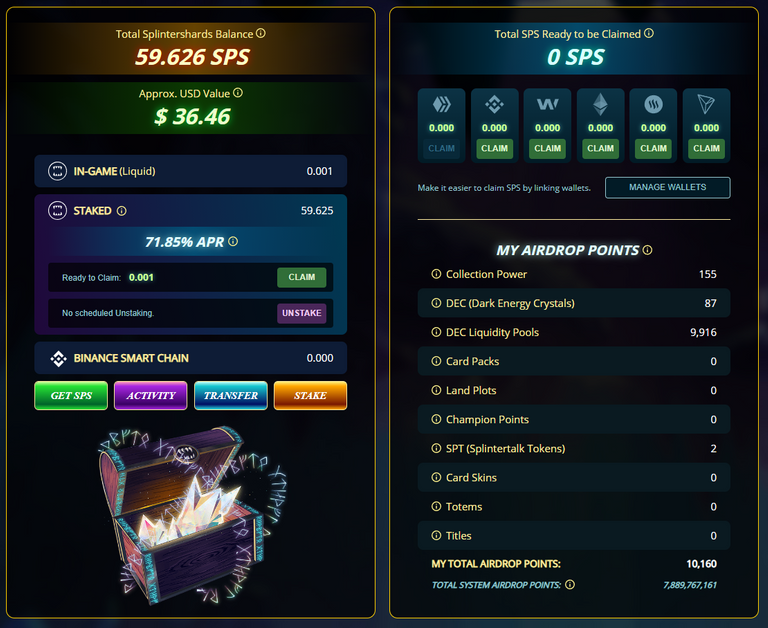 (2021-10-08)
Supporters details (total of 5100 DEC):
[forykw - 3000 DEC] [solymi - 2000 DEC] [flipflopcrypto - 100 DEC]
Estimated value (subject to changes on the pool) to be awarded to a random supporter (excluding @forykw) at the end of the giveaway:


4802 - 5100 = -298 DEC
👍 Upvotes
The owner will always try to make sure your visit is valued! The Pub is a place for everyone, we wanna reach out and show the potential of this community. Although, please take into considerations that the upvoting potential of the Pub is over Hive-Engine tokens (Hive Power of the Pub will be kept at a minimum to run the Pub services).
💸 Advertise Area (title will change)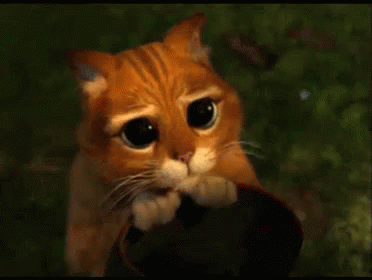 💸 Advertising Prices 🤑
For the "💸 Advertise Area" above - contact @forykw for any other queries.
Want to share a HIVE post? Set 10% author rewards as the beneficiary to Atexoras Pub (@atexoras.pub) and contact us for the mention before Friday with your post link!
HIVE related links with custom images - 0.5 HBD to Atexoras Pub (needs pre-acceptance, contact @forykw)
External links (non-HIVEdapps) with custom images - 2 HBD to Atexoras Pub
Disclaimer: Prices can be updated weekly.
💸 Advertising Time ⏲
This will be shared during the 7-days curation time of the gathering (post) weekly shared and can be repeated up to 3 times (max of a month) without further costs.
💸 Advertising Coverage 🤝
Atexoras Pub is usually shared on #Twitter, at the Dark Soul @forkyishere account, and posted on the Pubs Community, reblogged by @forykw. Other exposures might apply.
🥇 Specials this Week - ❗NEVER MISS THIS SECTION❗
This week's special is...
Have you noticed the new 😎 face!
Exactly, we have finally onboarded a new artist into this blockchain, enabling more value to be created inside HIVE. Many thanks to @swayzilla for your NFT donation to the Pub and we hope that from here your creations can inspire many more.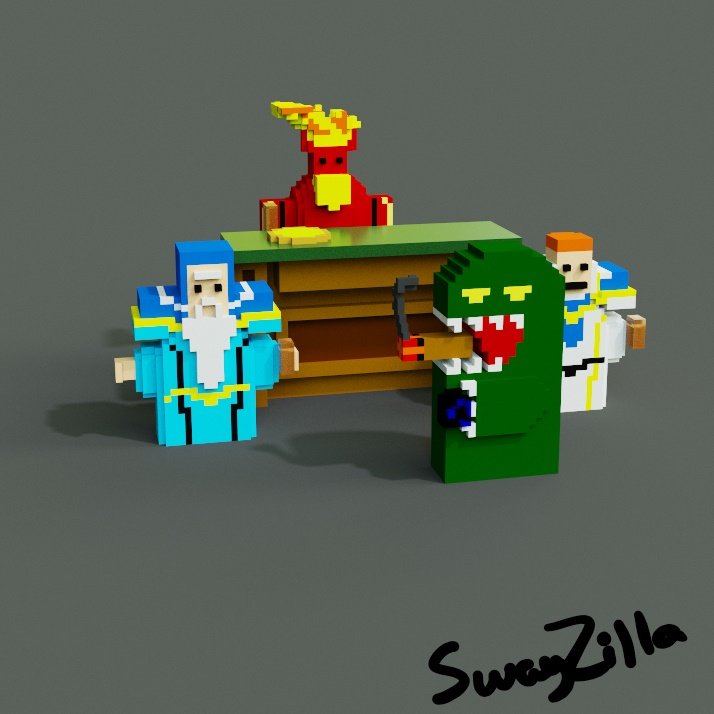 (not yet an NFT, but we highly recommend @swayzilla to create one)
New HIVE price 🚀 record!
Koreans did their thing again, and on this note, we thank them... keep doing it. This is how the last 7 days looked like: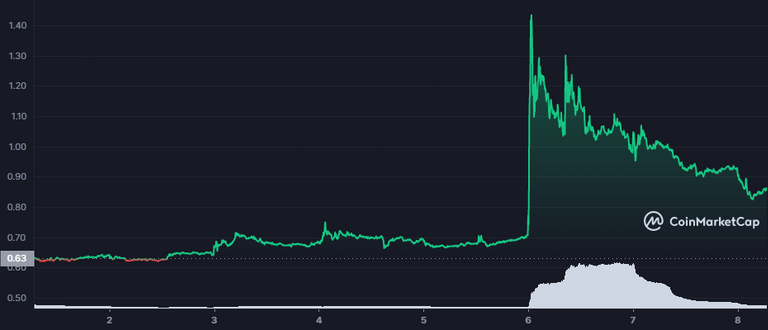 Volume-wise, things were crazy... ~1.5 Billion dollars thing in a day!!! We are definitely capturing the attention of many pockets. The horizon looks optimistic and cheerful.
Not yet 🤷‍♂️ sure...
But if so, this will be a MAJOR breakthrough on the NFT world inside HIVE. Are you prepared?

Delegation of NFTs is something ... drums please... ........... .............. .............. ............... .............. .............. ............... ................. ............... ................ ................. .............. ............... ................. ...............
🔥🔥🔥 NO other blockchain has! 💕
So, hold on to your NFTs... The next wave of crypto hype is coming to HIVE in form of NFT delegations.
(this is not official news, but we see it as a teaser)
Inviting a celebrity of @forykw Biggest Giveaway!
At the last gathering, we have mentioned one of the biggest giveaways ever done by this Pub manager and the lucky winner of the 9999 HP delegation was @new.things... We wanted to invite him to comment on this Pub about the so-far experience on that massive power! Even if only for 2 weeks.
dCity 🎩 Presidency plans...
Right, presence on dCity, check, a community that knows the Pub, check, so the next step will be doing a president announcement for dCity! For now, we will need to gather opinions about what the frequenters of this Pub would like to see and vote for. @forykw is raising power on himself to support the Pub but we need everyone's support in order for this to work.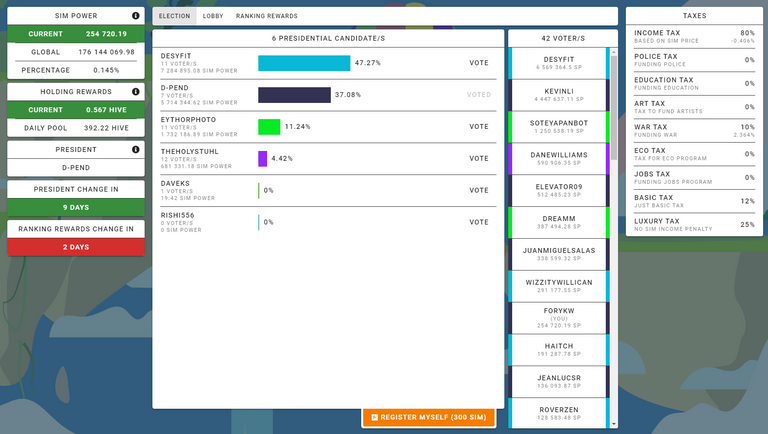 Come along and let us discuss it, this week, at the Pub.
The previous face of the Pub will never be forgotten and depending on what the future reserves may be listed again as the face of the Pub. May this drawing be remembered one more time!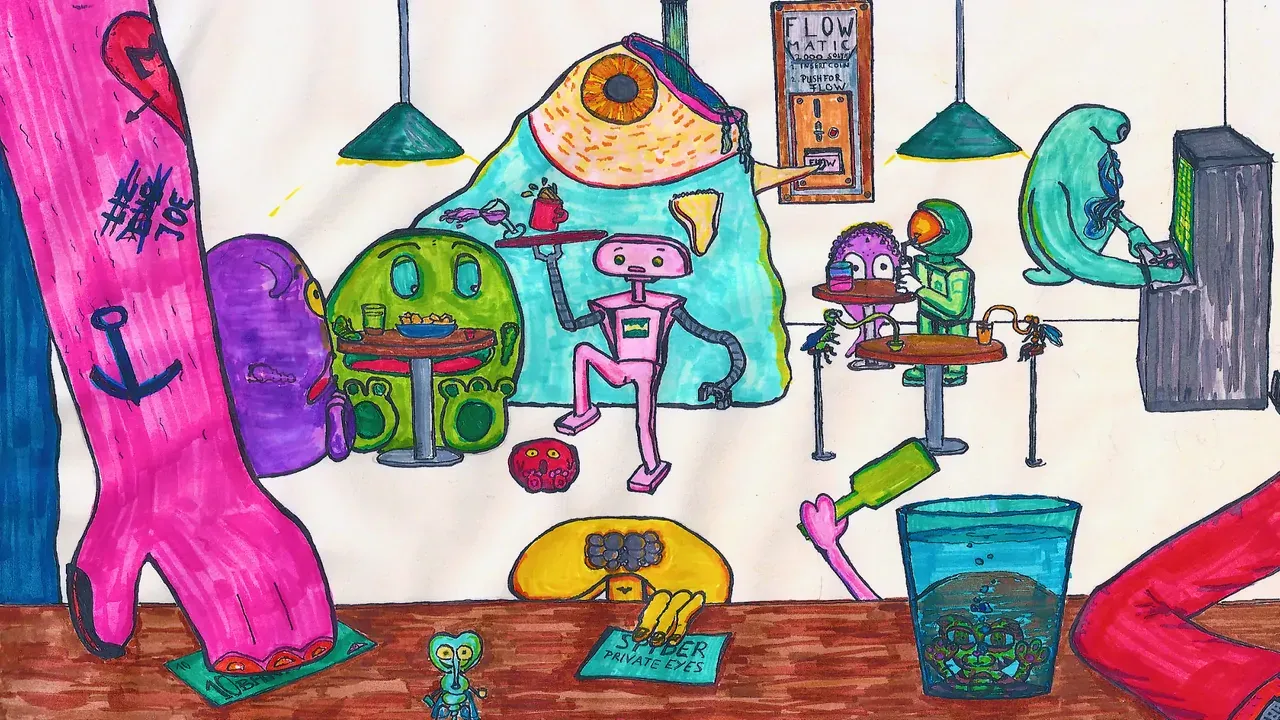 🤝 Sharing and Why?
Since the bound reason to run this Pub is to basically get more attention to HIVE within HIVE first, and then externally, it is obvious that sharing these gatherings will be important. Help out if you can.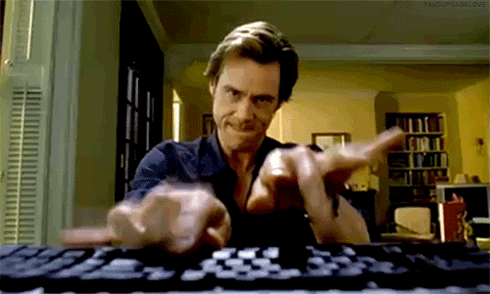 This is also a place where potential new users can get quick attention. Hence, the Pub can be a great tool to quickly onboard more users. There are more people around, there are more eyes watching, etc.
👷‍♂️👷‍♀️ Looking for work?
The Pub is looking for employees. If you feel like you could help, submit your application below. We are looking for the following:
(active) 4 x Pub Admins (Core Team Members) - This will be an attempt to start building something for the AteXoras Pub. @forykw has other ideas but due to time constraints, expansion of those ideas requires a Team in order to go forward. And most likely the beginning of his Entrepreneur career? Who knows!
(active) Pub Helpers (currently unlimited) - These users will be given posting key authority and will be given the state of Pub Helpers on the Discord server. The idea is simple, help with what you can in terms of engagement or upvoting comments under the Pub posts (previous ones are valid too). Upvoting outside of the Pub is strictly discouraged (don't wanna say forbidden because you have that authority, but please don't do it) as it defeats the purpose of the Pub.
For more details check the #pub-positions channel under the AteXoras Discord server and/or discuss with @forykw directly for further details.
Current Helpers
Thank you for anyone willing to give this Pub a GO. If you wanna be part of the team, give the Pub a shout anywhere. Please take into consideration that you will be representing the Pub. It's also a collaborative effort, so let's make it count. By no order of preference (🙏thank you all):
Disclaimer: Please take into consideration that these helpers are donating their time and they don't have any obligation into providing any kind of service. They can either choose to use their own power/tokens to express interaction or the Pub ones.
🤯 Questions?
If you really feel shy asking any public questions inside the Pub, you can join the AteXoras Discord server and visit the #pub-support for any queries in regards to the Pub.
😈 IMPORTANT: The Pub is on HIVE, not on Discord!
📶 Frequency
For now, every weekend (@forykw is on UTC+13) starting on Fridays with the intent of having the maximum exposure during the weekend time. Then, a few more extra days to cure the booze, and we are back again on Friday.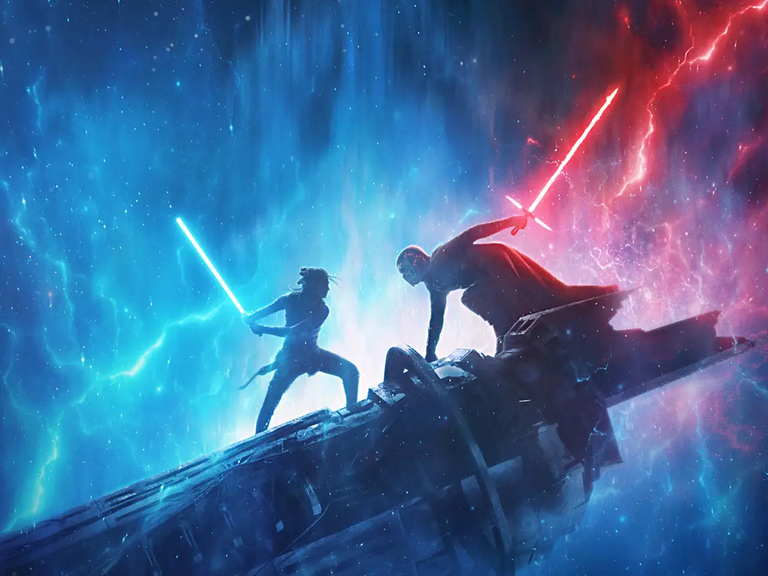 (in a far distant galaxy @forykw is fighting @forkyishere)
Let's gooooooooooo #HIVE... 🍻🍕🍷😜
Disclaimer: We might need to edit this post in the future to either correct or add new information. Everything is recorded on the blockchain anyhow.
---
---