ATX 🍻 Pub Gathering - Is Communication a Mental Necessity?
This Pub will open weekly on the Pubs Community with the purpose of acting as a place to meet, socialize, exchange information, get free stuff, you get the idea for HIVE's sake!
We also have a Live Scratch Paper where you can find all the current up-to-date information about this project.
---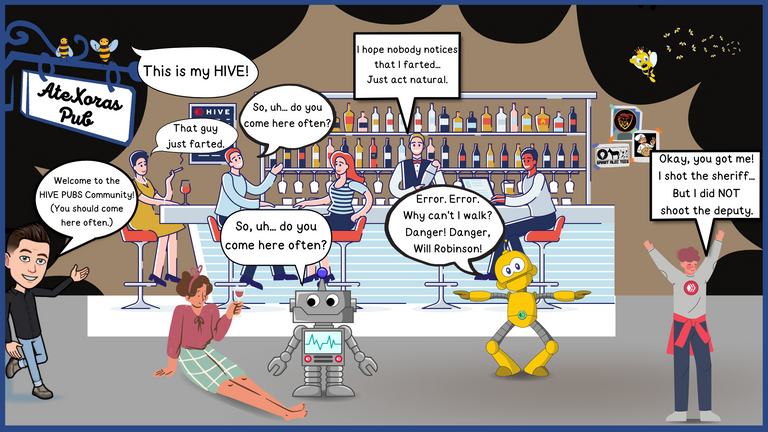 (made by @thatcryptodave and donated via hiveme.me)

🥇 ❗THE GATHERING❗
Time has been one of those things... and it has been quite hard for the Pub to keep opening. But here we are again! @forykw has been busy and not with lots of time for exploring and adventures.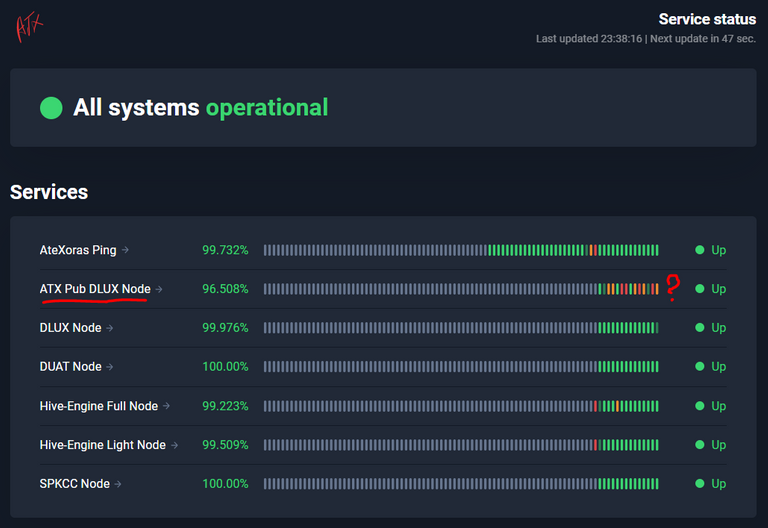 But, having that said, we can see how well the cloud actually has been working relatively to @forykw home. The vast difference is mostly due to the stability of having a HIVE node running side-by-side with these things.
The Pub's DLUX shared node relies on the public nodes which for services of the like of side-chains, it's less stable when compared with a private thing. This is to do mainly with how public things need to be protected to prevent things like "Cloudflare" attacks, etc.
Rest assured, the node is still pulling some interesting rewards. Especially when you compare things under "these" times. Thinking on the HODLE part mostly, it's important to keep living.
Pub DLUX Shared Node Ownership Details
Last update: 2022/06/25 (UTC)
Total DLUX = 5,441.04 DLUX
Crypto Shots🔫 - Updates
Have you noticed there is a little page that now allows you to buy exclusive #NFTs that are going only to sell on HIVE?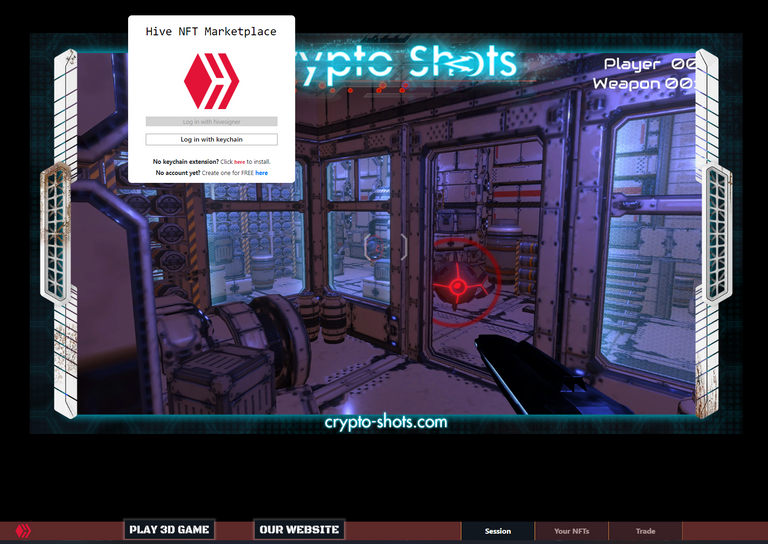 Head to https://hive.crypto-shots.com and you will see the same thing. The marketplace is currently available for SWAP.HIVE or BEE, and the exclusive NFT is the Force Field card (only on HIVE):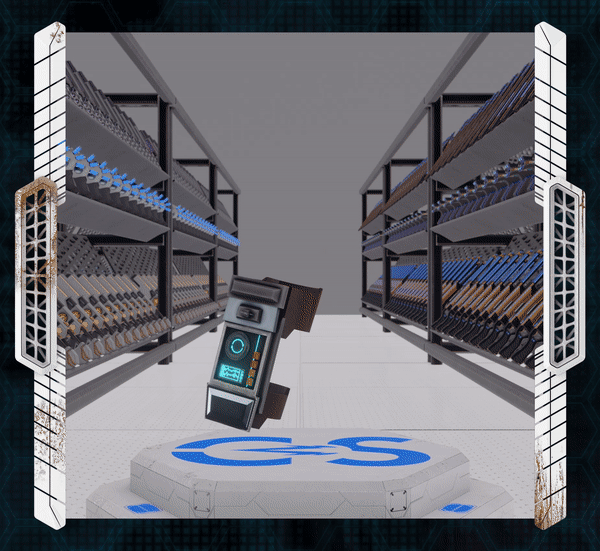 Splinterlands
Have you noticed how little long is left of the end of the airdrop? In a month from now the airdrop finishes! And then, we would expect things to drastically adjust again.
The market is down, and at these times is usually when the best catch can be achieved. So, stay sharp!
On the other side, we have been told from @forykw that the new rewards system has really changed the way things work. He's happy for them at least...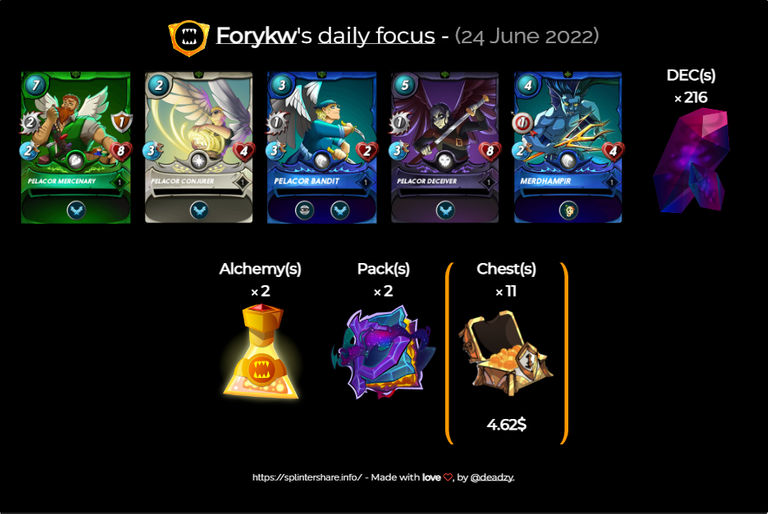 This was a lucky deal day with 11 chests for example. And the bastard won 2x UNTAMED packs! They are going up in HIVE sell price. Around 80 HIHVE as this gets written. Quite interesting... would you say?
This section will be used to register the status of running giveaways initiatives. Otherwise stated, all giveaways will draw at the end of the Gathering and will be published on the following one.
---
The every gathering #NFT 🎈 giveaway (just comment to enter the draw):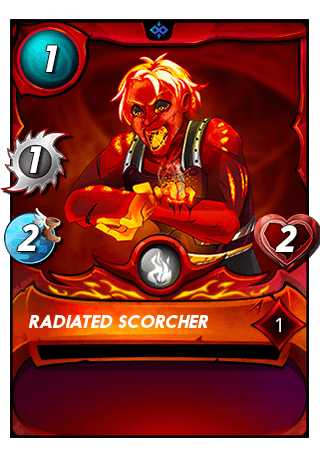 ---
💪 PowerUps
[NFT] ATX 🍺 Pub VIP Missile 👈

If you hold this missile under your account, your posts, comments, or attitudes might get heavily curated, promoted, reblogged, or spammed with token rewards.
---
The ATX 🍻 Pub Gatherings is an initiative from the HIVE-Engine ATX token (@atexoras), supported by the @atexoras.witness. You can join the ATX Discord server and visit the #pub-support for any queries in regards to the Pub.
---
---