Winners 🥇 of the End-of-the-year 2021 SPS Giveaway!
This was a special giveaway event that started on Aug 13, 2021, and ended on the last day of 2021. This was the initial announcement, and then @forykw did a simpler recap version of it here.
This special event has 70% of the proceedings to the Pub, and then 3x 10% (10 each) divided by the supporters of the giveaway, @solymi, @flipflopcrypto, and @lethal.larrikin. It was thanks to them that this giveaway got to this point...
---
❗❕❗ THE PRIZE ❗❕❗
We finally get to that moment everyone that participated was wishing for. We have a total of 274.113 SPS to give away to a lucky winner! But before we get there, let's list the valid participantions.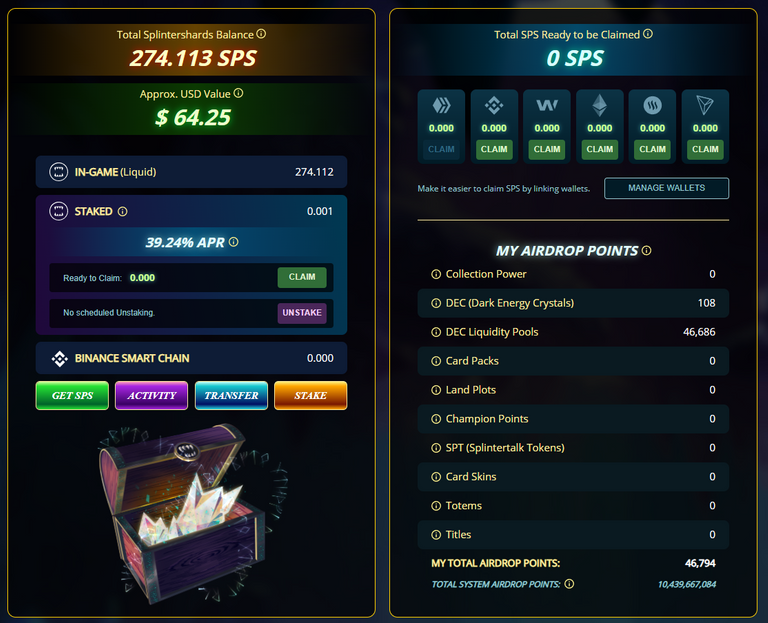 Valid participations
For each Gathering you shared a battle, you are entitled to an entry. The more entries you have the more probabilities you have to win.
And the winner is... @fwxiii
Giveaway supporters prize!
Supporters details (total of 7200 DEC):
[forykw - 3000] [solymi - 4000] [flipflopcrypto - 100] [lethal.larrikin - 100]
Transactions of the respective ammounts returned back to its owners as agreeded:
@solymi - 4000 DEC
@flipflopcrypto - 100 DEC
@lethal.larrikin - 100 DEC

Finally, the total value to be awarded to one random supporter (excluding @forykw) goes as follow:
👉 13502.172 - 7200 = 6302.172 DEC 🤑
NOTE: This experiment was a really great win/win to the Pub. Just for consideration, since this was around 4 months... the final APR in DEC was 262% if considering the total invested as a single investor (worst-case scenario or if considering an equal split between investors).
And the winner is... @solymi
---
This giveaway was supported by the AteXoras 🍻 Pub Gatherings, an initiative from the HIVE-Engine ATX token (@atexoras), also supported by the @atexoras.witness. You can join the AteXoras Discord server and visit the #pub-support for any queries in regards to the Pub.
As previously advertised, on the first week of 2022 the Pub will be closed.
---
---