Waiting for bitcoin to reach its previous ATH ??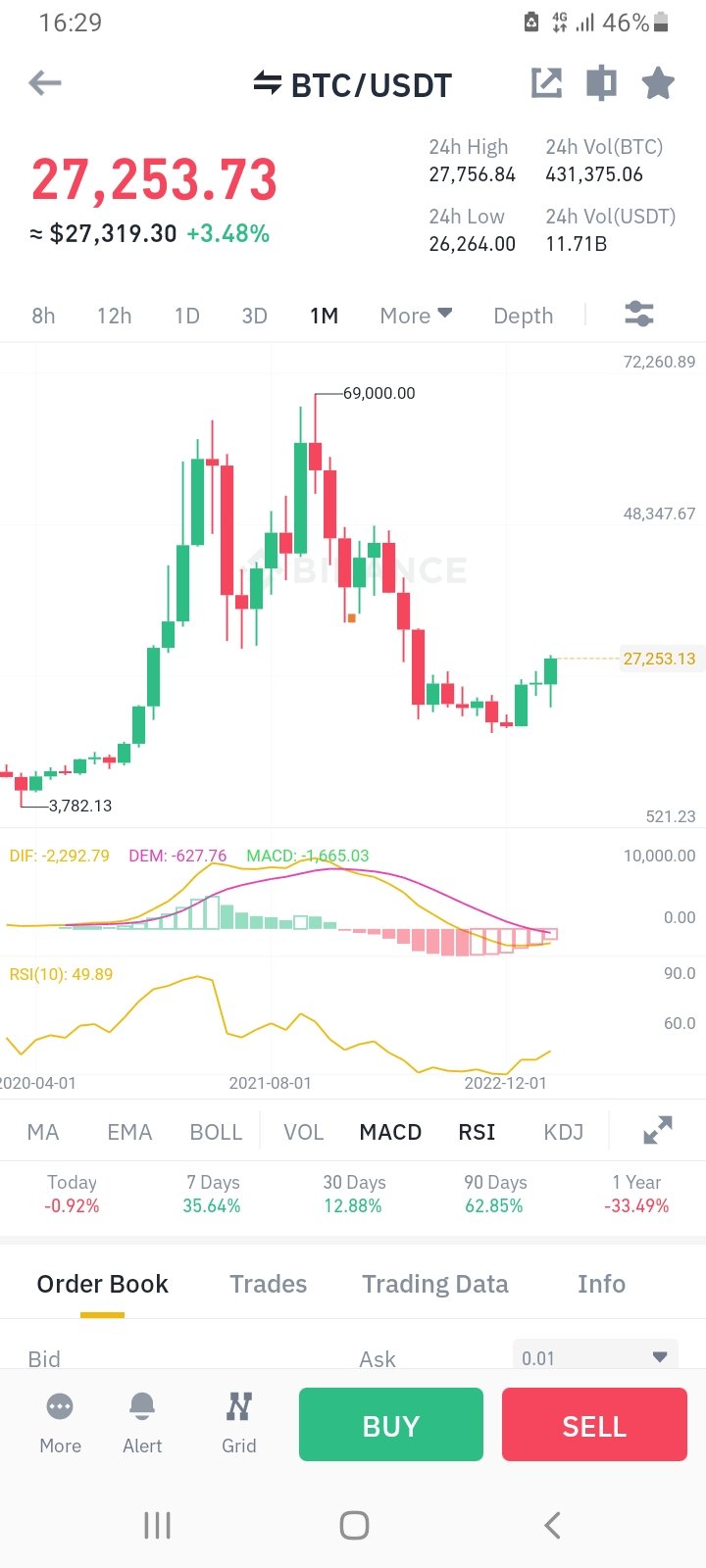 Happy weekend to us all , the bitcoin market seems to be currently bullish at the moment and many traders or investors are happy with what is currently happening on the bitcoin market though the bitcoin price is still low compared to its previous ATH before the bearish season occurred which lasted for several months.
Bitcoin is now presently trading at $27,250 and it had price appreciation of more than 30% at this month already if we compare it to the last closing price it was at during last month which is February.
The indicators are showing a strong bullish signal on the monthly chart , even the MACD indicator and the RSI is confirming the strength of the bulls on the bitcoin market.
Now the question is that , can bitcoin reach the previous ATH again ?? The previous ATH was at $69,000 and many investors are curious if bitcoin can touch the price again if the bullish run continues.
Well I believe that bitcoin can reach a new ATH if the bull run on the bitcoin market keeps persisting , but I am looking at the $30,000 price zone as a critical area ...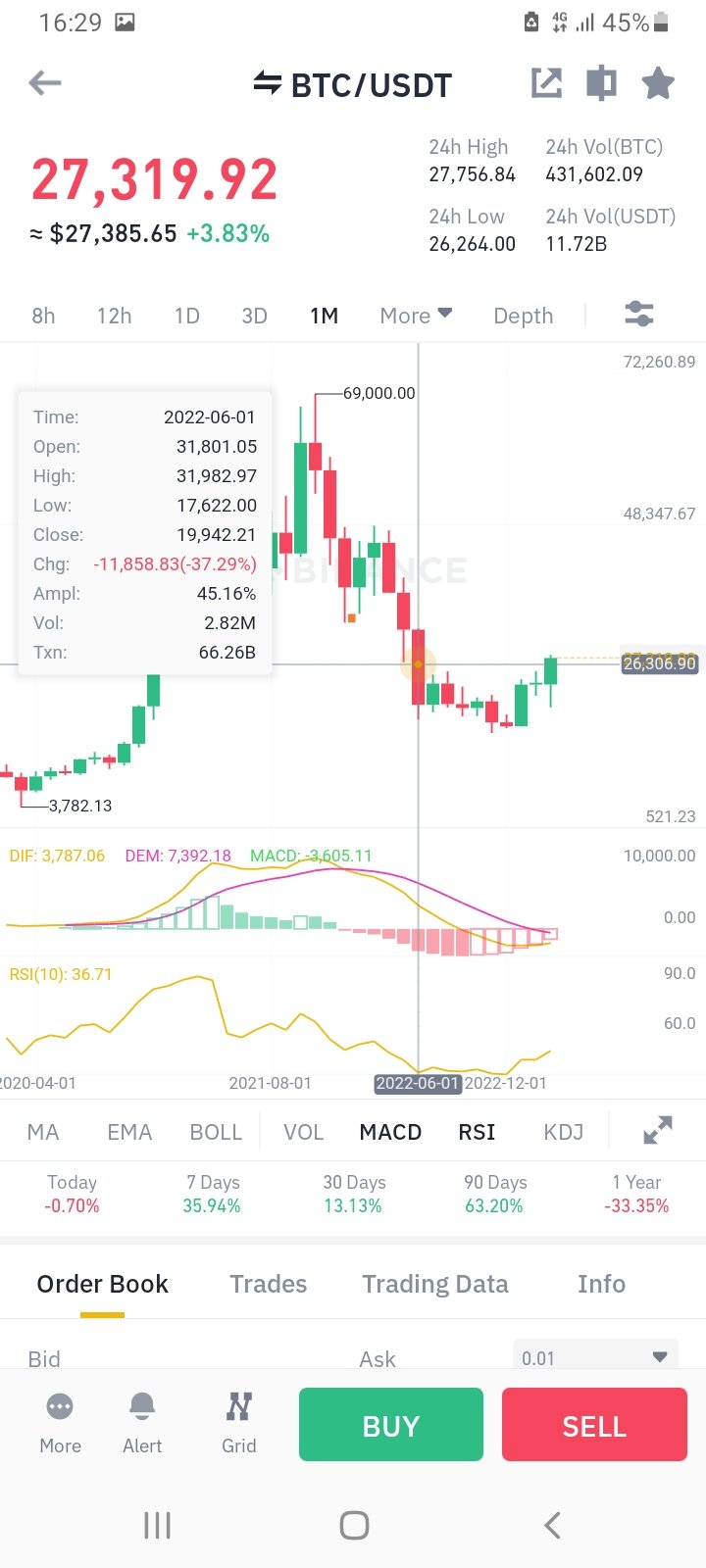 Looking at the monthly chart , at the month of June , 2022 , the bitcoin had a high price of $31,982..I am looking forward to bitcoin breaking that price before end of this month before I can confidently say that bitcoin is heading to at least its previous ATH , but pending the time it happens , I will only keep my fingers crossed.
Posted Using LeoFinance Beta
---
---