RE: LeoFinance Witness Summer Campaign To Consensus Witness

You are viewing a single comment's thread:
I'd prefer they don't move any higher till they can do the job. Update your price feed guys it's been 2 months now. I vote them currently, will unvote if they rise further without fixing this.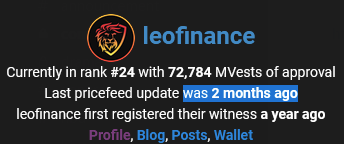 ---
---