(ESP-ENG) "Initiative" My three favorite comic strips from my childhood | Mis tres comiquitas preferidas de mi infancia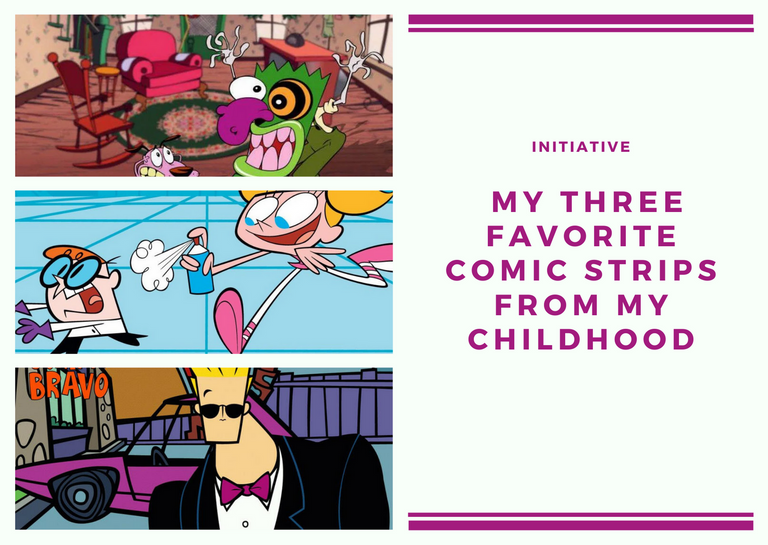 Hola a todos, hoy me sumo a esta iniciativa propuesta por la compañera @elinorrg, en la cual nos pide compartir tres comiquitas o caricaturas preferidas de nuestra infancia y aunque anteriormente les comente que no tuve muchas opciones de niña con la programación del televisor, ya que crecí con un hermano y por ser menor siempre le daban prioridad a el, de ver lo que el quería y a mi solo me tocaba mirar la programación que le gustaba y que a mi también llego a gustarme, aquí les comparto estas tres que vinieron a mi mente enseguida.
Hello everyone, today I join this initiative proposed by the colleague @elinorrg, in which she asks us to share three favorite cartoons from our childhood and although previously I told you that I did not have many options as a child with the TV programming, since I grew up with a brother and being younger always gave priority to him, to see what he wanted and I only had to watch the programming that he liked and that I also came to like, here I share these three that came to my mind right away.
El laboratorio de Dexter | Dexter's laboratory
Esta debe ser muy conocida por las personas contemporáneas a mi edad, mi hermano estaba fascinado con esta caricatura, el decía que cuando fuera grande quería ser científico, incluso en sus juegos siempre jugaba a que tenia un laboratorio tal cual Dexter y tal cual tenia una hermana que lo fastidiaba, Dee-Dee ósea yo jajaja.
My brother was fascinated with this cartoon, he said that when he grew up he wanted to be a scientist, even in his games he always played that he had a laboratory like Dexter and he had a sister who annoyed him, Dee-Dee, that is me, hahaha.

source
Coraje el Perro Cobarde | Courage the Cowardly Dog
Esta si me gusto desde el primer momento que la vi, me reía mucho en cada capitulo, la inclusión de miedos y temores que solía pasar este carismático cachorro, creo que enseñaba a los niños a enfrentar sus temores así como lo hacia este perrito quien en cada capitulo debía enfréntalos para salvar a su ama Muriel.
I liked this one from the first moment I saw it, I laughed a lot in each chapter, the inclusion of fears and fears that this charismatic puppy used to go through, I think it taught children to face their fears as well as this little dog who in each chapter had to face them to save his mistress Muriel.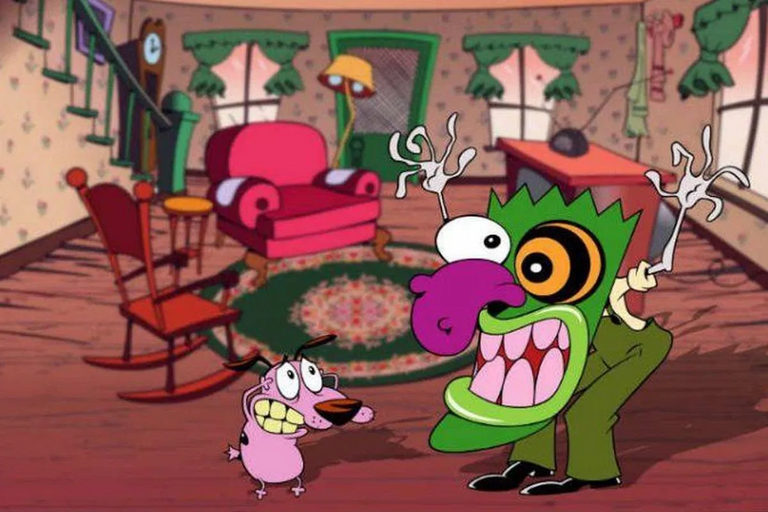 source
Jonny Bravo | Johnny Bravo
Esta también fue de mis favoritas en la infancia, también reía mucho de sus ocurrencias pero no fue hasta mi adolescencia cuando pude entender a ciencia cierta de que trataba, y darme cuenta que era algo muy común en la sociedad, donde estos jóvenes tal cual Jonny Bravo, se convertían en personas superficiales y narcisistas al punto de creer que por tener un buen cuerpo podían tener a cualquier chica.
This was also one of my childhood favorites, I also laughed a lot at his witticisms but it was not until my adolescence when I could understand for sure what it was about, and realize that it was something very common in society, where these young people like Jonny Bravo, became superficial and narcissistic to the point of believing that by having a good body they could have any girl.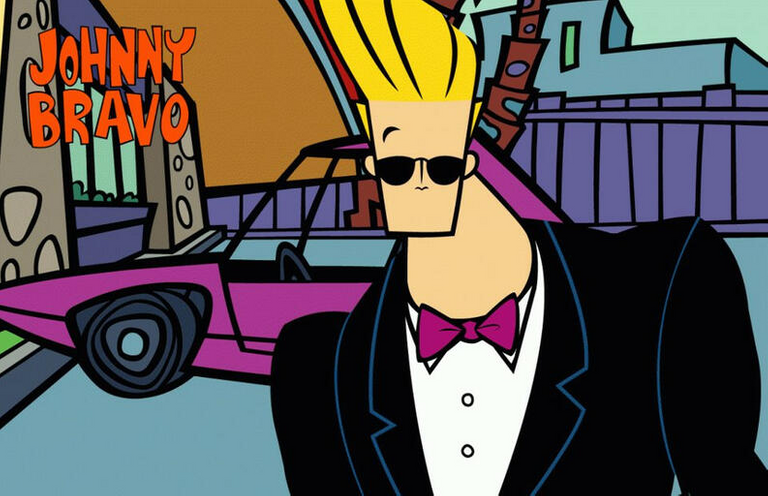 source
Esta fue mi selección de las que para mi fueron de las mejores y mis favoritas series animadas de mi infancia, las recuerdo con gran cariño, me regalaron horas de entretenimiento al lado de mi hermano en esas buenas épocas que vivimos sin preocupaciones, invito a mi compañera @susanarincon a unirse a esta grandiosa iniciativa.
This was my selection of what for me were the best and my favorite animated series of my childhood, I remember them with great affection, they gave me hours of entertainment with my brother in those good times we lived without worries, I invite my partner @susanarincon to join this great initiative.

Thank you for reading

I look forward to your comments and suggestions... All are welcome and will motivate me to be a better content creator and to become a contributing member of the community.
Image made with Canva and translation made with Deepl.


---
---