[ESP/ENG] #BloggingChallenge "Part two" - Day 24, three movies that inspire you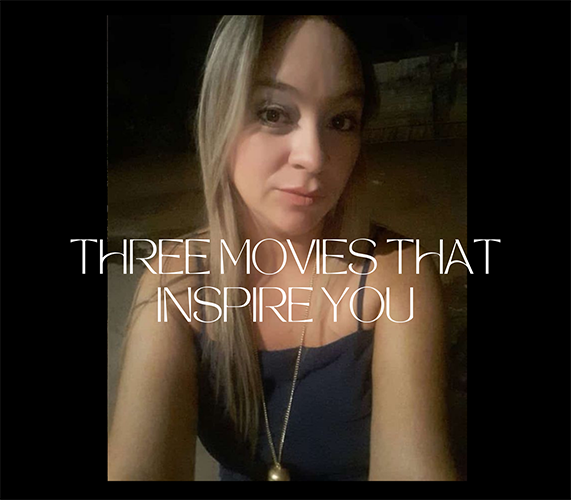 El cine desde los primeros tiempos ha servido para muchas personas tener una inspiración de vida, de reflexión sobre el acontecer diario con el mundo que nos rodea, para mí el cine es un arte, la mejor manera de expresar sentimientos que no se explican con palabras, solo con hechos a través de la pantalla, este tipo de expresión nos sirve para la reflexión de lo que se quiere en la vida, no solo el cine también la televisión nos ayuda a tener un crecimiento personal y nos da la opción de varios caminos para elegir, aparte de servirnos de entretenimiento.
La representación de sentimientos que manifiestan los diferentes actores, nos dan lecciones de vida para decir a futuro como quien quieres ser, por eso les compartiré tres películas que me han inspirado a ser diferente y mejor cada día.
The cinema since the early times has served for many people to have an inspiration of life, reflection on the daily events with the world around us, for me the cinema is an art, the best way to express feelings that are not explained with words, only with facts through the screen, this type of expression serves us for reflection of what we want in life, not only the cinema but also television helps us to have a personal growth and gives us the option of several ways to choose, apart from serving as entertainment.
The representation of feelings that manifest the different actors, give us life lessons to say in the future as who you want to be, so I will share with you three movies that have inspired me to be different and better every day.

Cuestión de tiempo
Es una película protagonizada por Domhnall Gleeson, Rachel McAdams. Está película nos hace reflexionar sobre lo corto que es el tiempo, el descubre que puede viajar en el tiempo y en vez de enfocarse en su vida, se la pasa evadiendo algunas situaciones y así se la pasa toda la película pero en determinado momento el logra detenerse y pensar que estoy haciendo estoy agotando el tiempo y no lo estoy disfrutando, me enseñó que no podemos ir perfeccionando el momento, que las cosas pasan porque si, en el momento preciso e indicado y no hay segunda vez, porque nunca será igual que la primera siempre serán situaciones diferentes.
About Time
It is a film starring Domhnall Gleeson, Rachel McAdams and Rachel McAdams. This film makes us reflect on how short time is, he discovers that he can travel in time and instead of focusing on his life, he spends evading some situations and so he spends the whole movie but at a certain point he manages to stop and think that I'm doing I'm using up time and I'm not enjoying it, he taught me that we can not go perfecting the moment, that things happen because if, at the right time and indicated and there is no second time, because it will never be the same as the first will always be different situations.

La teoría del todo
Está película nos enseña que en el fondo de aquel ser humano tan inteligente, que en cualquier momento podría morir por su enfermedad, había una naturaleza en su vida y esa era el amor donde podemos apreciar que a pesar de lo cotidiano Jane su esposa siempre estuvo presente en los buenos momentos y también en los malos, ella lo mantiene de pie dándole aliento de vida a cada momento, aunque ella se sienta devastada,ambos son valientes y no pierden la esperanza para seguir disfrutando de la vida.
The Theory of Everything
This film shows us that deep inside that intelligent human being, who at any moment could die from his illness, there was a nature in his life and that was love where we can appreciate that despite the everyday Jane his wife was always present in the good times and also in the bad, she keeps him standing giving him breath of life at every moment, although she feels devastated, both are brave and do not lose hope to continue enjoying life.

Valiente
A pesar de ser una película de princesas, para mí es encantadora y felicito a Pixar por atreverse a tanto, realizar una película de un relato infantil que se sale de lo normal pues acá no hay príncipe azul, ni es la típica historia de la princesa que se encuentra en peligro y debe ser rescatada, está es la historia de una valiente adolescente que es capaz de dejar a un lado, sus tradiciones y valerse por su propias creencias y aunque parezca rebelde a veces debemos tomar decisión propia, para sentir que hacemos lo correcto.
Brave
Despite being a princess movie, for me it is charming and I congratulate Pixar for daring so much, making a film of a children's story that is out of the ordinary because here there is no Prince Charming, nor is it the typical story of the princess who is in danger and must be rescued, this is the story of a brave teenager who is able to leave aside their traditions and stand up for their own beliefs and although it seems rebellious sometimes we must make our own decision, to feel that we do the right thing.

Estás han sido mis tres películas favoritas, que me hacen tener inspiración y creer que yo si puedo lograr todo lo que me proponga en cuanto a las decisiones de la vida, porque somos personas valientes dispuestas a luchar por nuestro futuro por encima de lo que sea, siempre teniendo una meta y un sueño que cumplir .
These have been my three favorite movies, which make me feel inspired and believe that I can achieve everything I set my mind to in life's decisions, because we are brave people willing to fight for our future no matter what, always having a goal and a dream to achieve.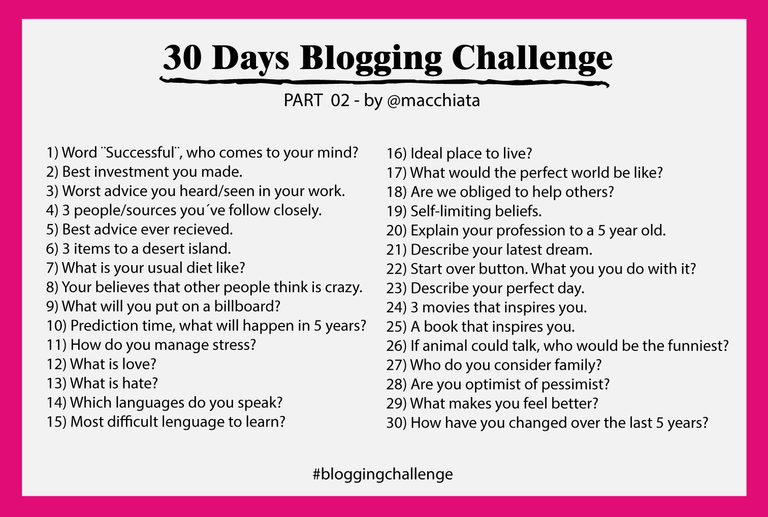 Thank you for reading

I look forward to your comments and suggestions... All are welcome and will motivate me to be a better content creator and to become a contributing member of the community.
Image made with Canva and translation made with Deepl.


---
---