A well prepared sauced dried fish with meat grinder melon vegetable Soup 🥗🍗🍖🍲🥗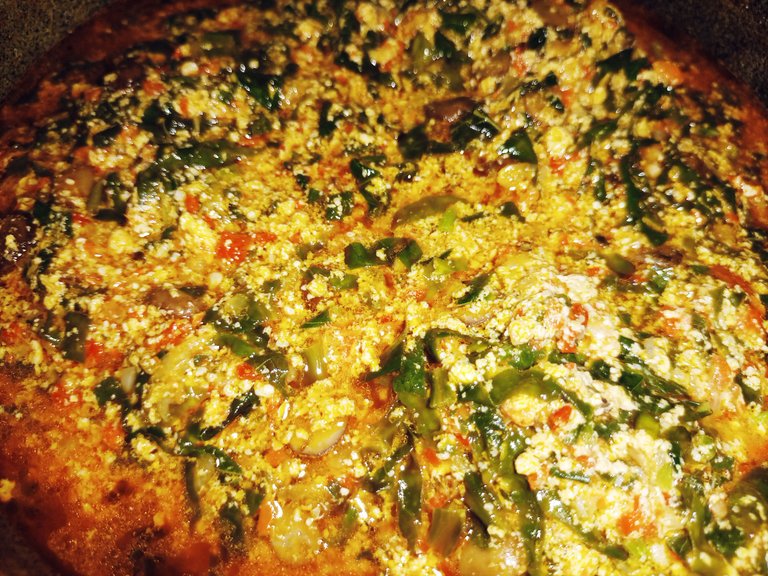 Hi Hiveans,
I would like to explain and also take us through some few steps of how made my own native Yoruba soup which is also common in some parts of the world because African food is eaten all over the world not just in Africa or in Nigeria alone. We are blessed with so many kinds of food preparation and with so much ingredients in it to make it rich and good for our body system. Like you all know there are so many food nutrient that can be seen in carbohydrates or let's say in grains, in locust beans, in fish or meat and more importantly water is also inclusive
I made this food preparation sometimes ago and I would like to review it again with all pictures are greatly mine as you can see it in the pictures yourself. These are some of the ingredients are used in making it a very delicious and palatable meal.
INGREDIENTS USED.
Green Vegetables.

Locust beans,

Pepper 🌶️🌶️,

Salt

Maggi,

Cray fish,

Meat,

Fish

Grinded melon.

Salt


Melon.

I grinded the chili pepper with onions together. That's how I love it on soup.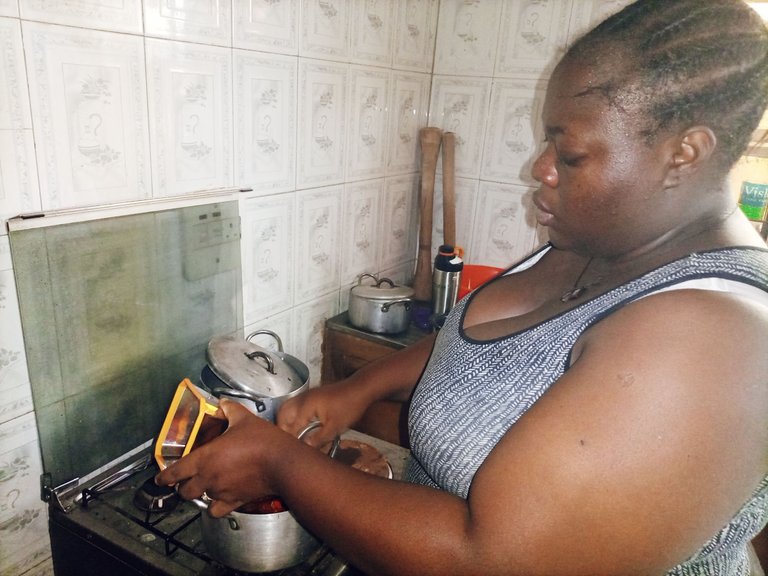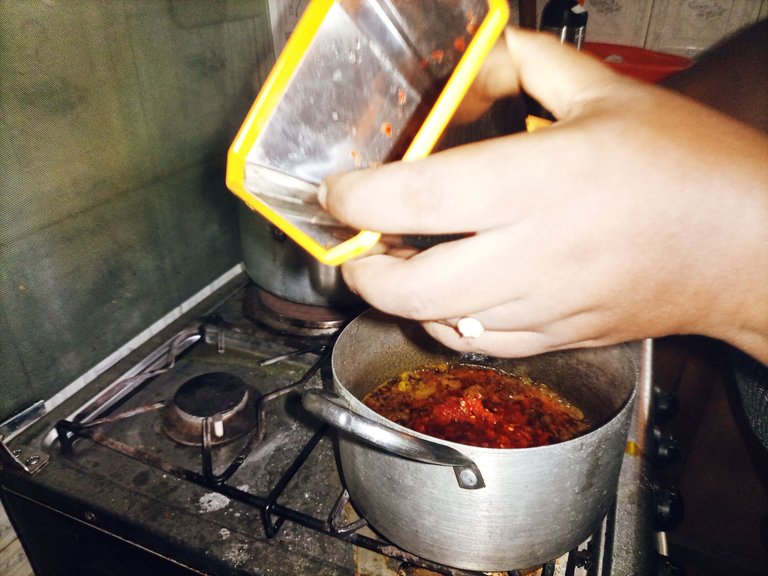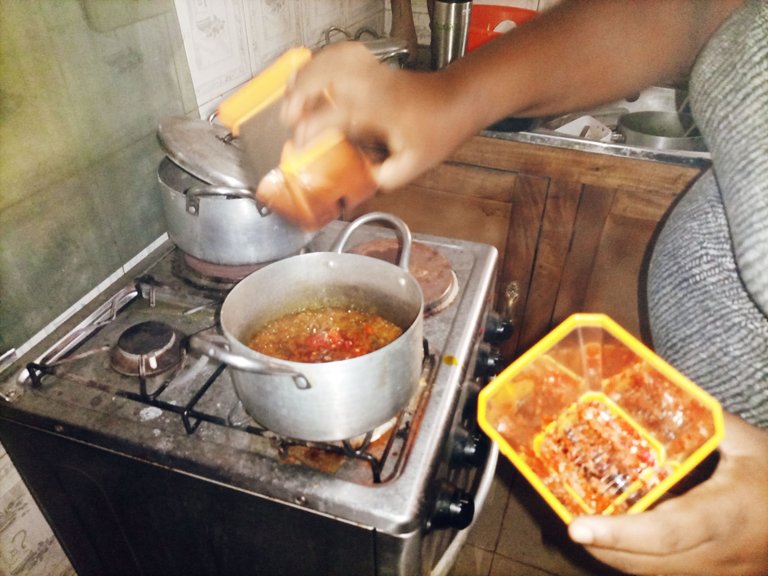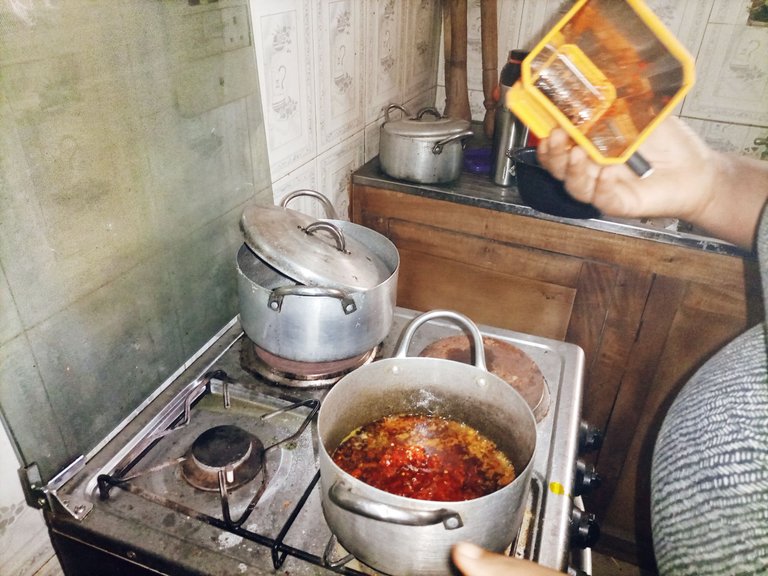 ---
---
I added the Pepper , red oil, I also added the Locust beans, plus the Salt and the cray fish too.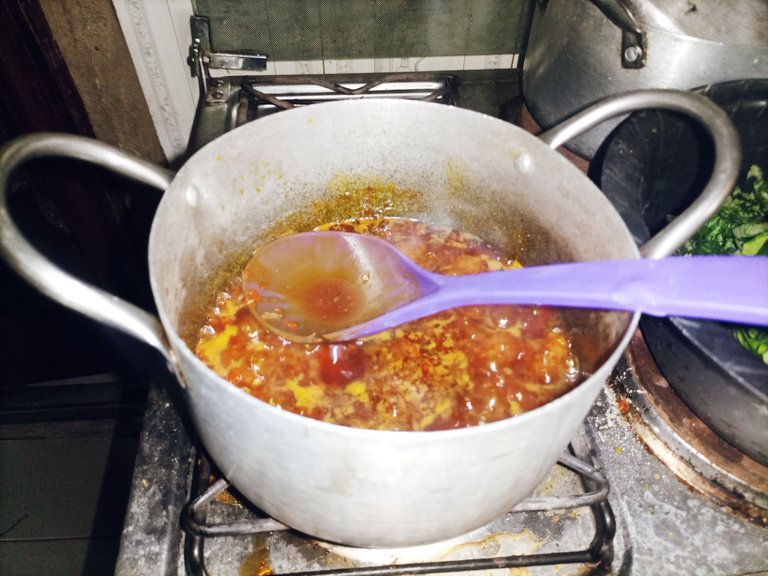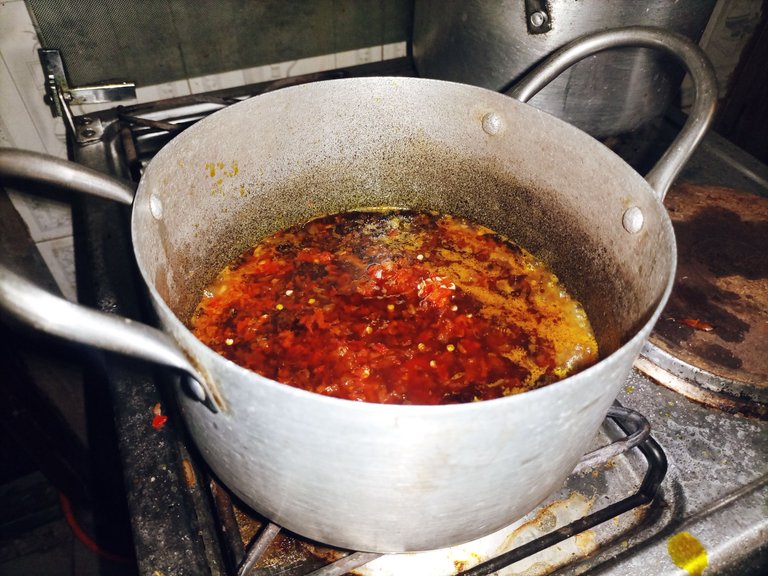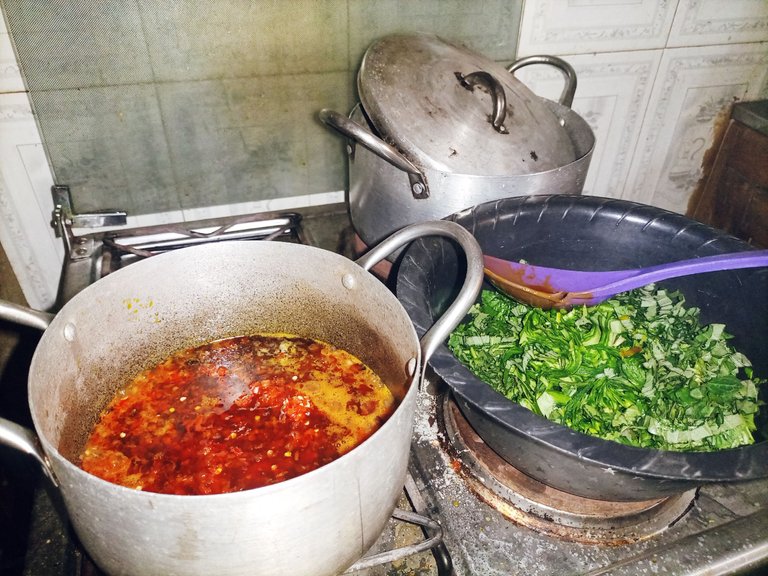 ---
---
I added the green vegetables Which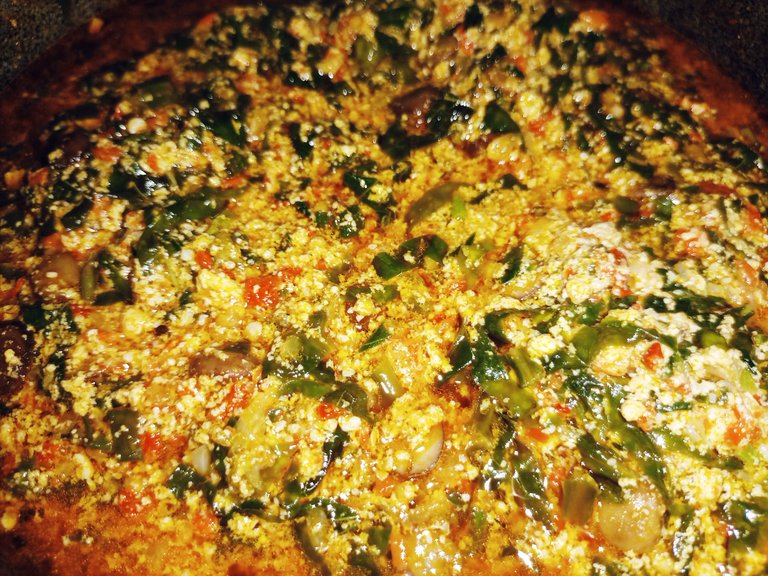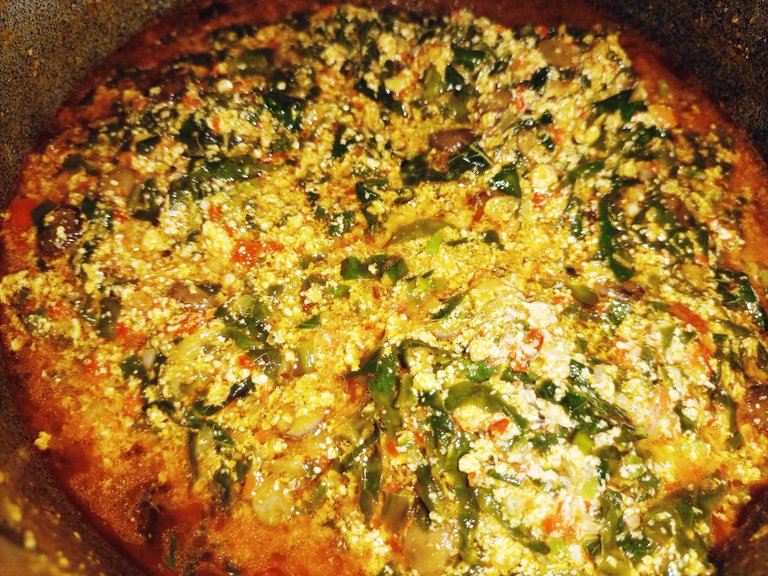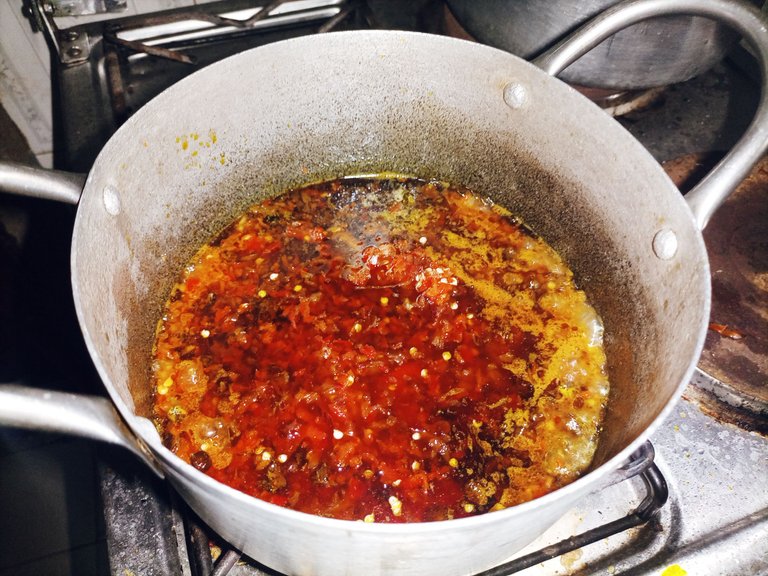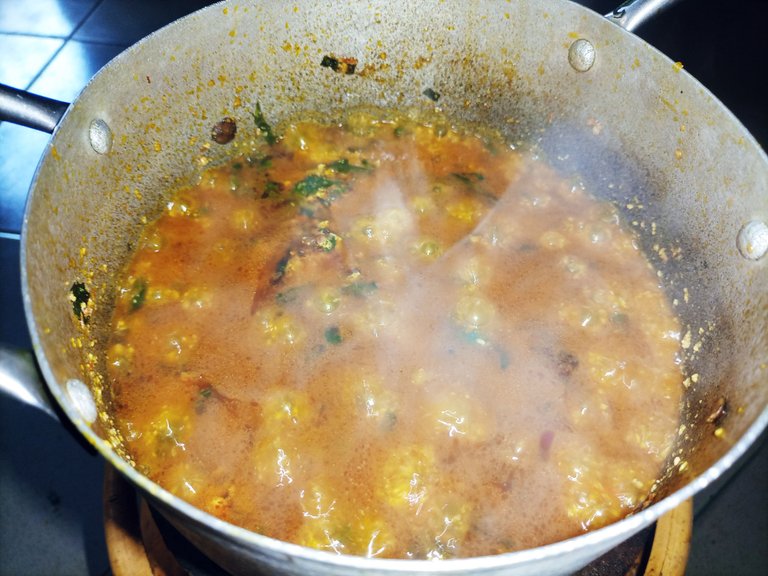 This was after the melon vegetable soup was very ready for Consumption. You need to taste this because its absolutely delicious food.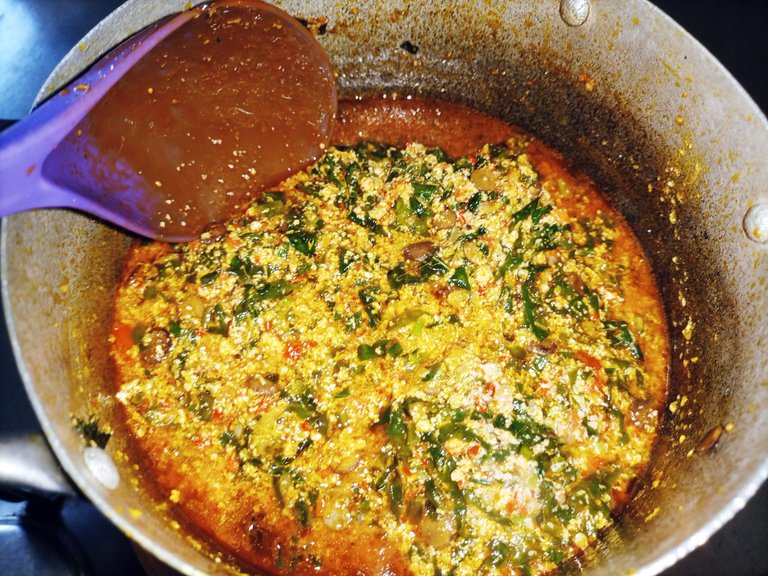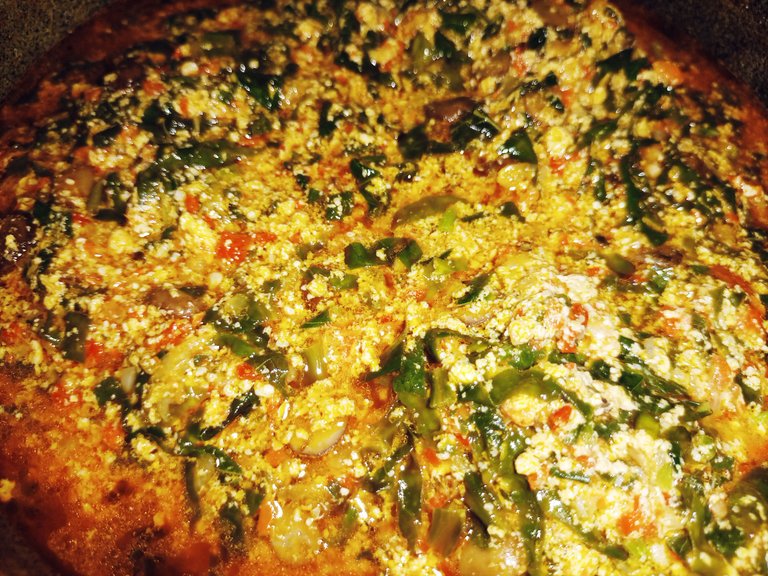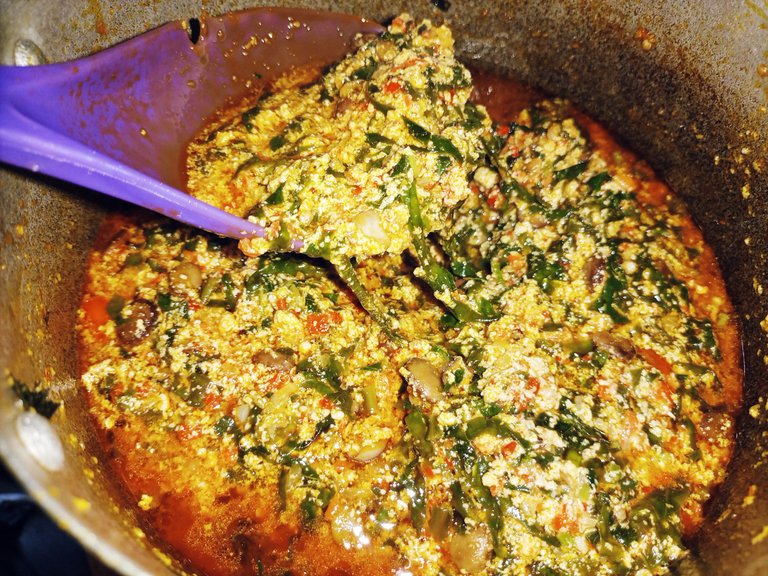 Thanks for stopping by at always for showing me more love that I deserve. It is a very beautiful platform and community out here. Putting more best into articles and post makes it a very attractive platform as well. I truly appreciate everyone for your time to read my articles and also digest it.
---
This is home. Each day I always visit more people with different mindset but with the same aim, to bring more people in stage platform and also to educate people on what they do in different language, tribe, and also country. I will always say this over and over again it is an open platform for seeking knowledge and wisdom.
---
Have a wonderful Day filled with blessings ❣️💕💯
---
---